2004 4BR Awards - Player of the Year
13-Dec-2004
We have some of the greatest talents in the world within our movement, but who do you think was the one absolute star of the year.
---
The brass band movement continues to be blessed with a bumper crop of possibly the greatest players in history at present. Later this month we will reveal the 25 players plus percussionists who will have the honour of being nominated in our 4BR Band of the Year, and to be honest we could have picked two or even three bands of fantastic players.
That said, for this category we had to look at those players we thought made the greatest impression not only on the brass banding scene, but also in developing their profile as performers to the general public as a whole in the past twelve months. We have therefore plumbed for selection of Alexandra Kerwin, David Childs, Raf Van Looveren, Katrina Marzella and Roger Webster, but we were spoilt for choice somewhat with the likes of Peter Roberts, David Thornton, Riki McDonnell, Steven Mead, Alex Thomas, Brett Baker, David Chaulk, Sheona White, Kirsty Abbotts and Margrethe Tonnesen to name but a few!
---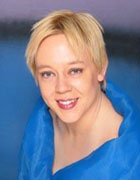 Alexandra Kerwin
Alexandra Kerwin was nominated last year after having a tremendous year of success, and we have nominated her again this year for a 12-month period in which she has been quite sensational.
She has simply taken the world by storm – a family move to New Zealand was heralded by a somewhat cynical banding public there being awestruck by her debut at their National Finals, before she made two long haul trips home to perform heroically with Black Dyke, first at the Open and then in the winning performance at the Albert Hall. In addition she released an outstanding CD and has still had the time to look after two growing children and a budding new career. Some player, some musician, some woman.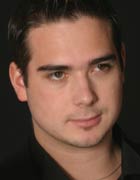 David Childs
Perhaps the brass band movement's greatest asset in breaking down the barriers towards the media and general public to what a pure world-class brass musician can achieve.
This year alone, he was crowned 'International Euphonium Player of the Year' for a second time, won the ' Best Instrumentalist' award at the European Championships, performed in front of millions at the BBC Proms, performed new and existing major works at prestigious venues such as the Bridgewater Hall, Wigmore Hall, Purcell Rooms, Harrogate and Cheltenham Festivals and still had time to perform outstandingly well for the BAYV Band and produce two eagerly awaited CDs. That is how good he is.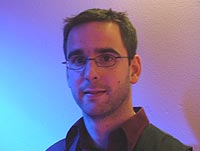 Raf Van Looveren
An outstanding talent, the 24-year-old Raf Van Looveren has made a huge impact on the British brass banding scene in the past 12 months.
He has long been recognised as a fine player, but at the European Championships he showed just why, when he not only led the Willebroek Band with his playing to second place at the contest, but also took the time to win the 3rd European Solo Competition as well. Not to be satisfied with that he returned a few months later and played with the Sellers International Band at the British Open where he picked up the 'Best Soloist' award ahead of some of the very best players in the world.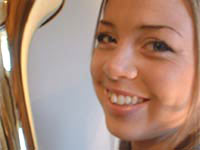 Katrina Marzella
Here is a wonderfully talented musician who can now at the tender age of 21 be described as perhaps the finest baritone player in the world. That is no idle boast either for those fortunate enough to have heard her perform during 2004.
The highlight was of course the performance she gave in winning the BBC Radio 2 Young Brass Soloist Competition ahead of some equally talented young virtuosi – especially when you consider, with greatest respect that she was playing a baritone for goodness sake. She then flew off to Australia and enjoyed herself tremendously out there whilst returning in time to play with the Whitburn Band before she completes her Law Studies.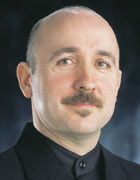 Roger Webster
It is difficult to suggest what more can be said about Roger Webster. During 2004 though even he pushed his considerable talents further than possibly he could ever expected when he was making a living as a young man down the coal mines when he was awarded a Doctorate of Philosophy from Leeds University.
In addition he has of course not forgotten his cornet playing talent either and in the past 12 months he has performed at a quite brilliant level of virtuosity and musicianship both on the contest and concert stage, as well as on recordings and with the release of his excellent solo CD, 'Passport'. What next eh?
Past Winners:

2003: Martin Winter
2002: Morgan Griffiths
2001: Peter Roberts