2004 Scottish Open Championships - The competing bands
23-Nov-2004
We have a look at the form of the 16 bands hoping to to win the title of Scottish Open Champions and the £3,000 top prize on offer.
---
Royal Concert Hall
Glasgow
Sunday, 28 November 2004
---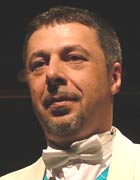 Aveley and Newham
Conductor: Nigel Taken
4BR Ranking: 38
Principal Players:
Principal Cornet: Cliff Pask
Euphonium: Russell Davies
Trombone: Paul Yarrow
Solo Horn: Trevor Foster
Flugel: Dave Thomas
Soprano: Andrew Bannister
Eb Bass: David Kline
Scottish Open Record: Debut this year.
Recent Form:
A little unknown really, as Aveley and Newham missed out for a second year at the National Finals. That would have been a good indicator of their current form, but you only need to look back a bit further and they did impress at the Masters where they came 7th off the number 1 draw. The Grand Shield was a major let down though as they ended up 15th, so it shows that they have been a bit "hit or miss" during the year.
Plenty of good quality players around the stand and an experienced MD should hold them in good stead however, and if they have a good day they could well feature highly on their debut here.
---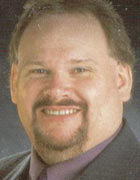 Besses o' th' Barn
Conductor: Steve Sykes
4BR Ranking: 33
Principal Players:
Principal Cornet: Alex Thomas
Euphonium: David Thornton
Trombone: Paul Coupe
Solo Horn: Dave Aston
Flugel: Michael Ascroft
Soprano: Simon Gray
Eb Bass: Richard Cookson
Scottish Open Record: 9th place in 2003 under Steve Sykes off a number 1 draw.
Recent Form:
A little up and down for Besses, with some poorish returns at the Regionals (8th), Grand Shield (14th) and Masters (19th). They are a young band though and they report a fine spirit within the camp as they prepare to make the trip to Glasgow, with Steve Sykes at the helm for the second year in a row.
Last year they drew number 1; the bus driver overslept, and they managed to scramble to the hall only to be faced with a near deserted auditorium in which to perform - so they will be hoping for a change of luck this time. They have enlisted the help of two crackers though (the rules allow for deps to be played) in the shape of the newly crowned British Open Solo Champion, Alex Thomas from YBS on Principal Cornet (who returns for a one off with his old band) and David Thornton from Black Dyke on euphonium. That could be just what is needed to give them that all important boost as they have a talented line up of players and a wise head at the helm.
---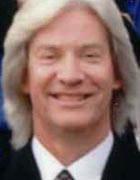 Bon Accord Silver
Conductor: Tony Swainson
4BR Ranking: 99
Principal Players:
Principal Cornet: David Cooper
Euphonium: Richard Kidd
Trombone: Bruce Wallace
Solo Horn: Karen Johnston
Flugel: Pauline Craib
Soprano: Emma Nichol
Eb Bass: Mandy Forsyth
Scottish Open Record: Debut this year.
Recent Form:
Bon Accord Silver seem to be a band on the up and they certainly showed this in coming 6th at the Scottish Regional Championships earlier this year, which secured them their place at this contest.
The Aberdeen based band who were formed in 1962 will be led from the front by the very experienced Tony Swainson and with a group of talented young players (Richard Kidd on euphonium is a real prospect) in their ranks they will be keen to show that they will certainly not be out of their depth here. If they can repeat the form that they showed at Motherwell then they should do well indeed.
---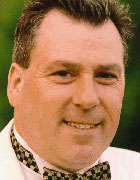 BTM
Conductor: David Hirst
4BR Ranking: 29
Principal Players:
Principal Cornet: Jeff Hutcherson
Euphonium: Mark Hutcherson
Trombone: Suzie Cherrington
Solo Horn: Sarah Freeman
Flugel: Trevor Isaac
Soprano: Meirion Davies
Eb Bass: Kate James
Scottish Open Record: 7th place in 2003 under David Stowell off a number 15 draw.
Recent Form:
A bit like the Welsh rugby team really - getting better and better with each outing against the big boys. BTM possibly play to the biggest live audience in Europe each international day, as they provide the in house match entertainment during Welsh Internationals to gee up support to the boys in red. It has proved very popular, although they say it plays havoc with the lips!
They are a band that on their day can really shine as well, and although they didn't make it to London this year (which was a major disappointment) they did perform well at the Senior Cup (5th) and most recently at Pontins where they came 10th on this very piece. If it all comes off then they could well be up there come results time.
---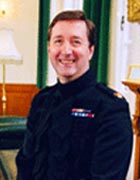 Fishburn
Conductor: Major Graham Jones
4BR Ranking: 30
Principal Players:
Principal Cornet: John Gill
Euphonium: Jeff Bell
Trombone: Malcolm Gill
Solo Horn: Steven Hardy
Flugel: Patrick Garner
Soprano: Malcolm Usher
Eb Bass: Anthony Taylor
Scottish Open Record: 6th place in 2003 under Graham O'Connor off a number 4 draw.
Recent Form:
A pretty good year so far for the band from the North East, and they will be making the trip to Glasgow with high hopes of improving on last years 6th place. They followed on from that performance by just missing out on a trip to the National Finals at the Regional Championships but they secured a decent return (10th) at the Grand Shield under Ian McElligott and recently came 3rd at the Land O' Burns Contest.
Plenty of talented experienced players to call upon for their new MD, Major Graham Jones from the Coldstream Guards, so don't be surprised if they feature once more in the prizes here.
---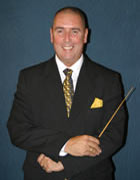 Freckleton
Conductor: Paul Dalton
4BR Ranking: 58
Principal Players:
Principal Cornet: Mike Pritt
Euphonium: Patrick Howard
Trombone: Stephen Lord
Solo Horn: Chris Redman
Flugel: Vicky Byrne
Soprano: Glyn Edwards
Eb Bass: Bob Thompson
Scottish Open Record: 10th place in 2003 under Paul Dalton off a number 8 draw.
Recent Form:
2004 didn't start too greatly for Freckleton as they lost their Championship status at the Regionals after a poor return at Blackpool. They have put that behind them though and showed at the Senior Cup that they were moving back in the right direction when they came a solid 13th.
The rebuilding has kept going and with new faces in the ranks and an encouraging performance to take second place at the Fleetwood contest they will be looking to show further improvement and better their 10th place here last year.
---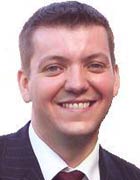 Hepworth (Persimmon Homes)
Conductor: Mark Bentham
4BR Ranking: 25
Principal Players:
Principal Cornet: Robert Westacott
Euphonium: Emma Farrow
Trombone: Yvonne Embury
Solo Horn: Rebecca Langdon
Flugel: Catherine Booth
Soprano: Marc Smedley
Eb Bass: John Pullin
Scottish Open Record: 2nd place in 2003 under Mark Bentham off a number 10 draw.
Recent Form:
Although not quite in the sparkling vein of form that they showed in 2004, Hepworth will still be one of the favourites here to go one better than twelve months ago and take the title home with them.
This year has seen them have a disappointing return at the Regionals, but a fine showing at the Grand Shield where they were a little unlucky to come 6th. Latterly they put in a below par show at Pontins where they certainly didn't play to their potential and ended up coming 6th on this test piece when they should possibly have won the title. Lots of very fine players around the stand and a musically intelligent MD who will certainly ensure they put in a very strong performance here again. Ones to listen out for.
---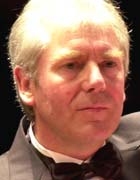 Kingdom Brass
Conductor: Ray Farr
4BR Ranking: 39
Principal Players:
Principal Cornet: Lee Bathgate
Euphonium: Brian Paterson
Trombone: Bill Giles
Solo Horn: Stuart McKenzie
Flugel: Laura McConnell
Soprano: Martin Edwards
Eb Bass: Angus Pearse
Scottish Open Record: 13th place in 2003 under Archie Hutchison off a number 2 draw.
Recent Form:
The Fife based band have recruited Ray Farr no less to spearhead their challenge here this year, and his appointment with that of Thomas Wyss shows that they have great ambition to propel themselves to the top of the Scottish banding tree, after coming 5th at the Regional Championships under David Hirst, although they slipped up at the Senior Cup where they were relegated after coming 20th and last.
They recently won the Fife Charities Contest and also performed well at the Carnegie Contest, so confidence will be high, whilst Ray Farr has been enjoying himself of late on the contest platforms of the UK and should bring a touch of sparkle to hopes of bettering their 13th place here last year at least.
---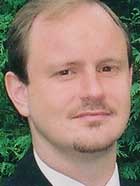 Kirkintilloch
Conductor: Steve Bastable
4BR Ranking: 12
Principal Players:
Principal Cornet: David Prentice
Euphonium: Andy Mclean
Trombone: Marion Brackpool
Solo Horn: Allan Wardope
Flugel: Colin Gallagher
Soprano: Steve Stuart
Eb Bass: Andy McKreel
Scottish Open Record: 5th place in 2003 under Frank Renton off a number 6 draw.
Recent Form:
Very good if Birmingham and their outstanding 4th place there is anything to go by. Although they didn't qualify for the National Finals (they were 3rd in Motherwell), 2004 has been a triumph, especially under the baton of Steve Bastable.
That Open performance showed the bands ability to perform at the highest level and although they didn't quite impress so much last weekend at Spennymoor, you got the feeling that they were preparing their powder for the more serious business here. Great players in and around the stands and a very talented MD who has already produced a winning performance on this piece at Pontins just a month ago. If they produce the magic of Birmingham again, then their name could well be on the trophy come results time.
---
Newtongrange
Conductor: Archie Hutchison
4BR Ranking: 47
Principal Players:
Principal Cornet: Angus Edmond
Euphonium: Neil Phillip
Trombone: Alex Phillip
Solo Horn: Kevin Smith
Flugel: John Phillip
Soprano: Graham Wiliamson
Eb Bass: James Cunningham
Scottish Open Record: 12th place in 2003
Recent Form:
Newtongrange come into the contest after the withdrawal of Sellers International, but the current Scottish First Section Champions will not overawed at the thought of playing against a high class field such as this.
Even though they lost their Championship status last year, 2004 has so far been a very good contesting year, what with that win in Motherwell that led to a fine 4th place in Harrogate. On that day the bands euphonium player, Neil Phillip was quite outstanding and if the rest of his band can harness that type of form then they should be confident of taking a few scalps here.
---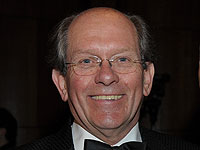 Scottish Co-op
Conductor: Frank Renton
4BR Ranking: 7
Principal Players:
Principal Cornet: Jim Hayes
Euphonium: Alison Bonner
Trombone: Paul Kiernan
Solo Horn: Lyndsey Smith
Flugel: Caroline Tennant
Soprano: Gordon Jenkins
Eb Bass: John-Paul O'Hagen
Scottish Open Record: Winners in 2003 under Russell Gray off a number 11 draw.
Recent Form:
Either quite outstanding or quite poor depending what you read into their last two results returns. The Open was the outstanding with a tremendous performance to secure 3rd place in Birmingham, whilst just a few weeks later they produced a bit of a shocker by their standards to come 17th at London.
They were certainly not themselves at the Royal Albert Hall and will surely put that behind them as they defend their title, which they won in fine style here 12 months ago. Frank Renton is at the helm and he can produce a winner from just about any score, so if they can play to the form of Birmingham and the European, which was held at this same hall they will be very hard to beat. The favourites for the title.
---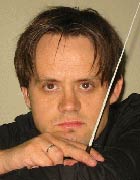 Tertnes Brass
Conductor: Bjorn Breistein
4BR Ranking: No current ranking
Principal Players:
Principal Cornet: Anja H. Larsen
Euphonium: Ingun Torheim
Trombone: Lise McMullin
Solo Horn: Christin E. Breistein
Flugel: Lill Krestin Ryland
Soprano: Sveinung Ryland
Eb Bass: Aasmund Gjaere
Scottish Open Record: Making their debut this year.
Recent Form:
Tertnes hail from the northern area of Bergen and were formed in 1964. Since 1980 they have started to make a real mark on the banding scene there, wining the Second Division National title in 1984 and 1985 under the baton of Allan Withington and the First Division title in 2003 under the direction of John Hinckley.
This year they came 10th at the Nationals in the Elite Section under the direction of Bjorn Breistein who leads them here, whilst they did not compete at the recent SIDDIS Entertainment Championships. They have been enjoying themselves though in the past couple of weeks on a short tour of Scotland, so they may well bring with them plenty of supporters to cheer them on.
---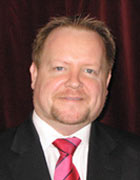 Tredegar
Conductor: Russell Gray
4BR Ranking: 8
Principal Players:
Principal Cornet: Darren Thomas
Euphonium: Darren Morris
Trombone: Jonathan Pippen
Solo Horn: Natalie Gibson
Flugel: Andrea Lewis
Soprano: Iwan Fox
Eb Bass: Simon Thomas
Scottish Open Record: 4th place in 2003 under Richard Evans off a number 3 draw.
Recent Form:
More than a bit up and down. The up was certainly their last outing at the National Finals at London where they produced a fine account of the test piece to come 5th under Russell Gray. That showed a great deal of character, as they were awful in Birmingham and the Open where they came 19th and last.
They are still one of the most consistent contesting bands around and last year put in a fine show to come 4th here under Richard Evans. If they reproduce that form and that of London, and forget about the horror show of the Open then they should push for a top three place or better once more. If not, then they could be hard pressed to feature against some fine bands.
---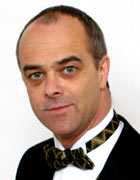 Unison Kinneil
Conductor: Allan Ramsay
4BR Ranking: 28
Principal Players:
Principal Cornet: Hugh Foster
Euphonium: Ian Campbell
Trombone: Colin Buchanan
Solo Horn: Rebecca Ritchie
Flugel: Andrea Casey
Soprano: Owen Downs
Eb Bass: Paul Drury
Scottish Open Record: 11th place in 2003 under Allan Ramsay off a number 12 draw.
Recent Form:
Unison Kinneil will certainly be looking forward to this contest as they are currently enjoying a rich vein of good form under the direction of Allan Ramsay. That form has included a second place at the Land O' Burns Contest and a fourth consecutive win at the Whitburn Contest as well, whilst on a national basis they came 3rd at the Senior Trophy to gain promotion to the Senior Cup for 2005.
If they can repeated that type of form here they should certainly better the 11th place of last year and push for a top six place at least. A bit of a dark horse maybe?
---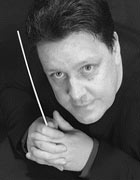 Whitburn
Conductor: Andrew Duncan
4BR Ranking: 10
Principal Players:
Principal Cornet: Eleanor Ferguson
Euphonium: Evelyn Bradley
Trombone: Mark Boyd
Solo Horn: Iain Fleming
Flugel: Jim Chamberlain
Soprano: Kay Mackenzie
Eb Bass: Graham Fraser
Scottish Open Record: 8th place in 2003 under Andrew Duncan off a number 5 draw.
Recent Form:
Very good indeed. Just a week ago, Whitburn produced a very fine concert set at Spennymoor to come 3rd overall (and 2nd in the music) against a strong field of bands and allied to a strong performance at the National Finals where they came 8th, they are certainly one of the favourites to take the title here.
Plenty of top notch players around the stands and a quality MD at the helm, they will however have to be careful they don't put in the type of performance that blighted their chances at the Open where they played well below form to come 13th, and here a twelve month ago when they came 8th amid a comedy of organisational and playing errors. We don't think that will happen this year tough and they should be close to the winners enclosure come results time.
---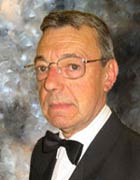 Wingates
Conductor: Roy Curran
4BR Ranking: 32
Principal Players:
Principal Cornet: Andrew MacDonald
Euphonium: Matthew Hill
Trombone: Russell Marsh
Solo Horn: Robbie Cargill
Flugel: Sian Carradus
Soprano: Eilidh Snell
Eb Bass: Mick Morris
Scottish Open Record: Debut this year.
Recent Form:
A great 2004 so far for Wingates, and it is a real pleasure to report that one of our most famous bands has returned to some glory after a few dark years.
The experienced Roy Curran has forged a very solid band under his baton and they showed this to fine effect at the Regionals (3rd), which led to their appearance at the Royal Albert Hall where they put in a very creditable performance to come 19th. In addition they took the French Open title in June and put in a solid show at the Senior Cup where they were 8th so they will be looking for a good return when they make their debut here this weekend.