2004 Pontins Brass Band Championships - The Adjudicators
29-Oct-2004
We take a closer look at the 6 men in the box for this year's Pontins Brass Band Championships. These are the chaps the bands will have to impress.
---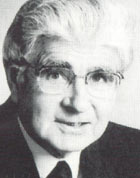 David Read
David Read made his debut as adjudicator at the National Finals way back in 1985 when he shared the adjudication on "Cloudcatcher Fells" with Bram Gay and Sir David Willcocks. Since then he has been the most regular of judges at the Finals in addition to adjudicating at the British Open (debut 1982), the Masters, the European and many other major brass band contest all over the world.
2003 sees his 15th appearance as adjudicator and his 10th in a row in the box at the Royal Albert Hall.
He is a most highly respected judge, who's written comments are constructive and detailed and who has an acute ear for musical shape as well as technical clarity. More importantly he is seen as a "safe" adjudicator in the eyes of the bandsmen themselves, in that he invariably gets the vast majority of decisions concerning the prize-winners correct.

David Read was born in Wales and did his Military service with the Regimental Band of the Welsh Guards. His playing career came to fruition with the Askern Colliery Band, followed by a spell with Carlton Main Frickley Colliery. He later joined the Munn and Feltons Band (later named GUS) later becoming Principal Cornet. During his time with the band, GUS became National Champions on four occasions and World Champions once.
He was also assistant principal cornet for the Virtuosi Band of Great Britain and Kings of Brass and was three times Champion Cornet Player of Great Britain and once outright Solo Champion. He was also a member of the famous GUS quartet that with John Berryman, John Cobley and Trevor Groom who on a number of occasions were British Quartet Champions.
He has been an educationalist as Senior Instrumental Teacher for Cambridge Area Education Authority, and in 1983 was honoured by the Worshipful Company of Musicians and in 1996 by receiving the English Masters Dedicated Service Award.
National Championships Adjudicating Record: 15 appearances:
1985, 1986, 1987, 1990, 1992, 1995, 1996, 1997, 1998, 1999, 2000, 2001, 2002, 2003, 2004
---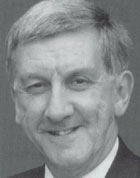 Malcolm Brownbill
Malcolm Brownbill has more than 40 years involvement as player, teacher, conductor and adjudicator within the band movement. His wide musical experience has involved brass and military bands plus orchestral and choral work.
Originally staring to play the cornet in the Salvation Army, he became solo cornetist with several bands, and has conducted brass bands with prolific success since 1974, winning many prizes at all levels.
He is a former Police Inspector and Musical Director of the Merseyside Police Band, completing over 20 years in a position that involved him organising and directing many highly prestigious engagements. At the same time Malcolm has been professional conductor of such bands as Wingates, Cory and Laporte Industries. He has also proved over the years to be a very successful instrumental teacher and many of the young people who benefited from his guidance are now playing with our finest bands.
His experience as an adjudicator is widely appreciated. Malcolm has officiated at numerous prestigious events throughout the UK, including Area contests and National Finals. A council member of the National Youth Brass Band of Great Britain and a member of the British Federation's approved Adjudicators Panel, he holds the position of Public Relations Officer for the Association of Brass Band Adjudicators
National Championships Adjudicating Record: 2 appearances: 2002, 2004
---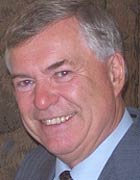 Colin Hardy
Colin began playing at Highfield School under Elizabeth Lumb and Arthur Atkinson before moving to Gomersal Mills Band, during this time he became a member of the National Youth Band for 5 years and in that time achieved both principal baritone and principal trombone. He has played in various championship Bands, 2 years in Crossley's Carpets, 4 years in Brighouse and Rastrick followed by 12 years in Black Dyke Mills Band with whom he won 4 National Championships, 4 British Opens (including one Hat Trick and one Double) as well as touring the US, Canada, Switzerland, Holland and France. Also during this time he was also a regular member of the Virtuoso Band.
In 1983 he became the conductor of the Drighlington Band and during his 10 year reign took them from the Fourth Section to the championship section in 7 years, a record of which he is justifiably proud. During this time they qualified for the National Finals on 4 occasions winning both the 4th and 3rd Sections in consecutive years. In addition to this they won the 4th, 3rd and 2nd Sections of the Pontins Finals in consecutive years. In 1993 he left the band to concentrate on his business and freelance work.
For nearly 30 years Colin worked in the music business selling brass band instruments and music for Barratts, Kitchens of Leeds and until recently, his own business, Band Supplies Leeds, from which he has now retired.
His most recent pride and joy is being a member of the 'Kings of Brass', who gave regular Concerts and have made 3 CDs.
He now concentrates on freelance conducting and adjudicating and is on the official federation panel of Nationals Adjudicators as well as being a member of the Association of Brass Band Adjudicators. Colin has adjudicated at many Area contests and the National Finals as well as local Contests in England, Scotland, Ireland and Wales. He recently adjudicated at a music festival and is also on the Pontins and CISWO official lists. In his spare time he is the national treasurer of the NABBC.
---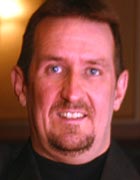 Raymond Tennant
Raymond Tennant began his musical career as a cornet player, having been taught to play by his father. In 1976 he took up the tuba, and one year later he gained entry to the Royal Scottish Academy of Music. After graduating in 1980 he continued with post graduate studies at the Royal Northern College of Music in Manchester and the National Centre for Orchestral Studies in London.
On returning to Scotland he took up a teaching post with the Strathclyde Region and became Principal Tuba with Scottish Ballet and the Scottish Chamber Orchestra. As a player he has also performed with the Royal Scottish National Orchestra, BBC Scottish Symphony Orchestra, Scottish Opera, the Ulster Orchestra, the National Theatre and continues to perform with the brass ensemble he founded in 1997, First Brass!
He has featured as a guest soloist with various bands and orchestras, has appeared in a number of films, and also in numerous television and radio broadcasts.
He began his conducting career in 1983, with the Johnstone Silver Band, and during his time there the band gained promotion from the Fourth to the First section. From 1987 until 1991 he was a player and Associate Conductor with the CWS Glasgow Band, and enjoyed many successes with them - which included playing in their first National Championships triumph at the Royal Albert Hall in 1990. The following year he conducted the Scottish Brewers (Newtongrange) Band to a highly creditable 4th place at the National Championships, again at the Royal Albert Hall.
Throughout the nineties, and into the new Millennium, he has continued his successes with various bands within Scotland and the North of England, and won the 2000 National Championship Third Section with Kirkintilloch Kelvin Brass.
In 1997 he returned to the Johnstone Band in the position of Musical Director, and amongst the many highlights in this period he guided them into the Championship Section for the first time in their history. Recently he once again took up the position of Associate Conductor of the Scottish Co-op Band.
---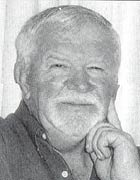 Roy Sparkes
Roy began his playing career at the age of seven in his home city of Gloucester. Having played with the local band, where he became Principal Cornet, he joined the Band of the Royal Gloucestershire Hussars on euphonium and rose to the rank of Band Sergeant.
Rex and Harry Mortimer invited Roy to join Fodens Motor Works Band in 1969, playing under the Mortimers and James Scott. Roy remained as a bass player until 1979 when he joined Faireys under Walter Hargreaves and Geoffrey Brand.
The pull of Roy's first championship band, Fodens, was too great and he rejoined the band under Howard Snell until he retired from first class playing. From 1969 up until Harry Mortimer's death, Roy was a member of "Men O' Brass".
Roy is a member of the National Association of Brass Band Conductors and the Association of Brass Band Adjudicators, and is an appointed adjudicator on the British Federation of Brass Bands list.
For many years Roy has had a successful conducting career and has many appearances at the National Finals and at contests abroad.
Adjudicating has taken up a great deal of time over the past 15 years or so and he has judges many regional and finals contests. With all his adjudicating activities, Roy still finds time on occasions to play tuba and to conduct when invited.
---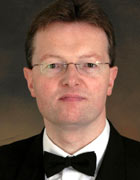 Chris Wormald
Chris Wormald became Director of Arts College at Smithills School and Bolton Sixth Form College in September 2003 and prior to that had been the Head of Music there since 1990. In December 2003 he also made his debut in the horn section of the Philharmonia Orchestra at the Barbican Hall in London.

As a teenager Chris was a member of the National Youth Brass Band of Great Britain under Harry Mortimer together with Ian Bousefield, Nick Childs, Steven Mead and Martin Winter. On successfully achieving a top honours degree as a French Horn player and completing his postgraduate teacher training with distinction at the University of Hull, Chris was appointed Head of Brass Instrumental Teaching for Bolton LEA from 1983 to 1990, the year he also joined the World famous James Shepherd Versatile Brass. Chris has taught at the Royal Northern College of Music in Manchester and was Musical Director of the Wingates Band at the 1998 All England Masters and British Open Championships where he was presented with the Mortimer Medal from the Worshipful Company of Musicians at Symphony Hall in Birmingham.

Chris has conducted Brighouse & Rastrick, Besses o' th' Barn and a host of top Championship section bands in concert and rehearsal and amongst a number of very successful appointments as Musical Director has led the Eagley Band, Haydock (Ogden Travel) Band and Hoover Band (Bolton) to many contest victories, concert highlights, broadcasts and CD recordings. Having formed Smithills School Senior Brass Band in 1992 and won a national or international title every year since 1994, Chris has conducted his multiple World, National and BBC Champion Smithills musicians all over the World from the USA to Japan and Norway to New Zealand in addition to the Royal Albert Hall and Royal Festival Hall in London some forty times to date.
Chris is a member of the National Association of Brass Band Conductors and Association of Brass Band Adjudicators and in 2003 was elected onto the British Federation of Brass Bands Official List of Adjudicators for all major national contests. He has won numerous contests, competitions, titles and awards as a conductor, horn player, teacher and arranger and has adjudicated all over the UK since 1991 including the recent Yorkshire Area Contests of both 2001 and 2003 at the St George's Hall in Bradford, the 2002 NWCBBA Preston Guildhall Championships and, in 2003, the Scottish Area Contest, Carnegie Trust Championships, Wilkinson Northern Open and the British Open Solo and Quartet Championships. Chris is a regular adjudicator at the Rhyl Festival of Brass in North Wales and will once again preside over the Championship Section in 2004.

Chris was Classic FM Music Teacher of The Year in 2001 and remains a judge for the Classical 'Brit Awards' televised annually on ITV1 from the Royal Albert Hall in London. In 2002 was presented with both the Gerald Taylor Vocational Award and the Brian Hicks Memorial Award for his continued success and dedication to music education. His brass band arrangements continue to be published by both Wright & Round and Studio Music (London) and having worked on the Associated Board Brass Instrumental Examination Syllabus over fifteen years ago, Chris recently completed work on the new 2004-2005 Trinity College Brass Instrumental Examination Syllabus. In January 2004 he was the principal guest speaker at the International Conference of Trinity College Music Examiners held in Hinckley, Leicestershire.
Chris met his wife Adrienne in 1984. They married in 1987 and have two daughters; Charlotte (born on February 22nd 1993) and Georgina (born on New Year's Day 1996).