2004 National Championships of Great Britain - Adjudicators Official Remarks
18-Oct-2004
We have the written remarks from Dr. Michael Ball, David Read and Malcolm Brownbill on the bands who came in the top six at the Royal Albert Hall. Find out exactly what they thought.
---
"…all the flowers of the mountain…"
by Dr. Michael Ball
---
1st Place
Draw: 11
Black Dyke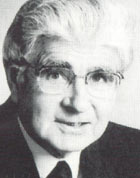 Pleasing sounds heard to open and the music flows forward as it should.
3 - Bass trombone and Solo Cornet excellent.
27 - Neat and 4 + 1 Erupts! Quality of sounds first class.
Massive FF's
87 - Slightest of mispitch detracts
91 - Lovely sounds from solo cornet. Triplets are such a good feature in your performance
11 - The music sings
13 - The music develops as it should
146 - Such fine cornet playing
15 - Beautiful sounds
173 - Always quality playing
266 - Perhaps a little heavy, but so well balanced and "singing"
27 - Beautifully shaped - only the slightest of slips
A wonderful performance - so well directed - with a quality sound at all dynamic levels.
David Read
---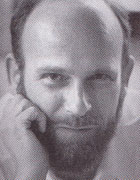 A spacious and expressive opening with attention to detail and dialogue - perhaps the dynamics overall could have been marginally more restrained in places? Slight tension in individual control only.
Authoritative and persuasive handling of the solos at 3. Vivid and rhythmically taut playing in the 9/8 with an assured sense of growth through the 6/4 to the climax at 7. Just a little fragility at bar 87. Lovely cornet and euph solos at the ¾ with equally engaged supporting playing from the rest of the band. The odd small blip only as the slow movement progresses with always spacious playing and committed shaping of each gesture.
Excellent ensemble singing gently to a satisfying close through the 2/4 (bar 152 onwards)
A relaxed link from flugel/horn through to a suitably expansive Piu Mosso. You have no problems with the exposed textures of the Scherzo: neat detail throughout and a clear sense of dialogue across the entire band.
The return of the 9/4 grows naturally and logically out of this with a persuasive rise and fall to each component phrase though with no loss of momentum.
Now at bar 281 the departure begins with the shaping from all the players through an excellent series of finishes.
The whole conception is most compelling and persuasive. Thank you for some most distinguished authoritative playing.
Michael Ball
---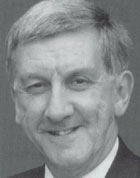 Opening a little strong but all very safe and moves with style and shape.
3 - Solos have freedom and conviction
Bar 29 - rhythmic and ejections sparkle. Percussion effective. Tempo changes have real conviction and the music has real purpose.
7 - real clarity
Minor slip at 87
Bar 91 - real quality in solo lines and triplet figures
9 - Excellent detail
10 - Quality soprano
11 - You give the music lovely space and everything links in a seamless fashion
14 - Dark sounds as required and everything floats gently to 160
16 - So sinister. Scherzo really scintillating - so much energy but also clarity. Tempo Primo a touch strong for mp but lots of width, lots of fine contrasts and features.
27 - Cadenzas all have character and result in a lovely close.
A performance of real substance, so well directed, with everything joining in perfect form.
Thank You.
Malcolm Brownbill
---
2nd Place
Draw: 7
Yorkshire Building Society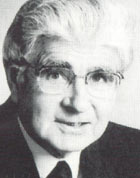 Beautifully controlled opening - all so well balanced and atmosphere created.
Excellent Bass Trombone. 22/23 - uncomfortable!
27 - All dynamics graded as they should be. Always a good quality of sound at all dynamic levels. Fine baritone ending.
91 - Lovely sound from cornet and Euph with oscillating triplets. Sop plays with style and expression from 10.
So much space and time and quality from 11. I enjoy this.
Beautiful cornet sounds from 147 and the organic growth is to be admired.
16 - Fine
173 - Neat - rhythmic - dramatic. A first class group of players so well directed.
Allargando - so logical.
27 - Fine solo cornet/soprano - so artistic.
A wonderful performance so we constructed, played and directed.
David Read
---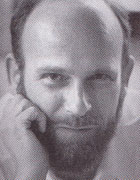 The essential spaciousness is established at the onset, dynamics suitably restrained with plenty of inner flexibility of tone and a genuine sense of line apparent. A clear triplet lilt with real breadth in the rhythmic conception.
A strong Bass Trombone solo at 3. A little fragility in the ensuing solo but stability quickly re-established.
Lovely dancing rhythms at the 9/8 maintaining a commendable overall poise, each section emerging organically from its predecessor. You are clearly enjoying the playing and the sonorities are always persuasive.
Commendably expressive and securely executed solos at the opening of the ¾; middle band texture at bar 105 ably done, growing naturally into 9 through to 10.
The soprano handles reliably the challenging solo at 10 - bravo!
Lovely tutti tone at 11 onwards and everything is allowed space to make its point as this section proceeds. A commendable solo cornet moment at bar 147+ and lovely playing from the whole band in the 2/4 at bar 152.
Expressive spacious flugel/horn link at 15. Strongly shaped at 16. Taut rhythmic command is evident from the launch of the Tempo Vivo Scherzo with excellent dynamic range across the whole spectrum and again leading completely logically into the spacious Recap.
Everything makes its point with ease. Slight fragility only in the final solos. Lovely sweet soprano playing.
A most moving and distinguished performance - I am very grateful to you all.
Michael Ball
---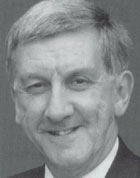 Opening sweet and smooth and all competent.
2 - Percussion always contributing
3 - Bass Trombone super
22 - 24 - Slight disturbance
27: 4 - 5 - Effective dynamic contrasts and 87 - super duet.
91 - Quality solo lines and gentle triplets help. Nice lead to 9 with great bass width here.
10 - Excellent sop. Slight blimp on pause at 11. You give the music so much space
12 - Great band sounds here
14 - Great Bass Drum and a real dark mood here.
147 - sweet cornet
153 - floats to a lovely close. Bravo sop.
16 - Menacing as required
Scherzo sparkles with great dynamic contrasts - so rhythmic.
Tempo Primo - so much width and detail and you make real music
281 - again, the required space
27 - Final cadenzas bring the final farewell to a lovely close.
A big thank you.
Malcolm Brownbill
---
3rd Place
Draw: 18
Reg Vardy (Ever Ready)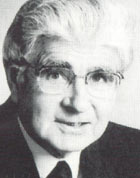 Subdued but effective, nothing missed.
3 - bass trombone fine and all fits the picture
27 - atmosphere created with good percussion colour. Magnificent sounds up to and at 7. Confidence abounds.
91 - restrained as it should be and well shaped.
9 - Lovely movement of triplets. Fine soprano and fine FF sounds.
13 - Beautiful broad legato sounds.
14 - Bass drum early!
146 onwards. Expressive and 152 the organic growth so well done.
15 - So well balanced.
16 - What a sound.
173 - Vitality and playful. Neat and all there!
The score is alive - so well done.
Recap - so well balanced, graded and shaped by the conductor. All crescendos and diminuendos noted.
281 - so well restrained.
27 - solo cornet/sop/solo cornet - wonderful.
A fine performance - nothing missed. Just one slight reservation - quality below mp did not match quality above mp.
David Read
---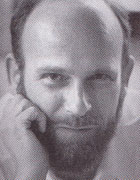 An expansive treatment of the opening 9/4 with attention to all the performance markings. Just the odd little fragility in detailed individual control.
Positive characterisation throughout.
3 - well done. An animated account of the 9/8 with clear detail across the Band and percussion, committed and enjoyable playing. The 6/4 grew organically through to the climaxes at 7 and some impressive and well prepared playing across the band throughout.
Expressive solos from cornet and euph opened the ¾. Just a little tension in the solo at 10 but a committed sense of overall line.
The ensuing tutti gestures were all effectively shaped with dependable ensemble - commendable internal balance and rhythmic poise in the 2/4 at 152 +.
An ebullient scherzo, some deft handling in the exposed handling figures - the dialogue and overall drama were enjoyably projected.
The breadth of the recapitulation at bar 266 was impressive - responsive playing with a strong sense of line.
Very slight fragility at one moment only in the demanding final solos - some excellent playing with real poise and feeling for line.
Thank you for a very strong and compelling performance.
Michael Ball
---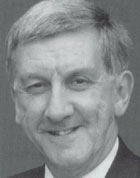 Opening, nice flowing style and effective.
2 - clear detail and we reach the required climax.
3 - clear detail also effective percussion.
Bar 27 - excites
4 - percussion dazzles
tempo changes well handled
6 - so tight but excellent cornet detail
7 - so much width
bar 91 - lovely triplet quavers and fine solo lines on top.
105 - so delicate
9 - fine bass build
10 - competent sop, pause before 11 a little strong.
12 - great band sounds
14 - bass drum slightly early
146 - lovely solo line and we gently float to 160.
16 - real conviction, scherzo really excites. So much detail. Wonderful swells into Tempo Primo. So much width and great inner band sounds.
277 - lovely balance.
281 - so much time here.
27 - final cadenzas bring to a close a truly first class performance.
Malcolm Brownbill
---
4th place
Draw: 20
Buy As You View Band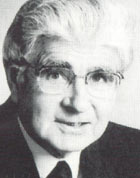 Well restrained opening - all cantabile - all contrast good.
All solos fine - well done.
27 - Atmosphere created and technique is stunning. F - FF effective.
7 - Nothing missed. Good perc noted.
87 - not good!
91 - Expressive
8 - triplets well organised.
10 - well done.
11 - well shaped. Magnificent sounds up to 13.
147 - expressive playing and organic growth well done to 15.
Balance superb.
173 - full of vitality, vigour, yet still playful.
The score is alive.
Recap: Broad sweep in the tune here.
26 - well done.
281 - well controlled.
27 - solo cornet/sop - fine - good echo. Slight discomfort in closing bars.
A performance of great merit with only slight lapses to detract.
David Read
---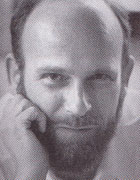 A clear breadth of phrase evident from the outset with reliably judged relative balances within the texture - spacious and persuasive playing.
A suitably dramatic Bass Trombone cadenza opened the series at 3 followed by well characterised contributions from the team of soloists.
Taut rhythmic poise immediately established along with nice light dynamics at the opening of the 9/8 growing rapidly into an exciting onward momentum with excellent clarity of detail maintained throughout the ensuing 6/4.
A little uneasy in solo security at one point in 7. Expressive cornet and euph solos opened the ¾ and the lapping triplet textures were flexibly shaped by the supporting players. Small unease only in an expressive and committed soprano solo at 10.
The tuttis and sectional ensembles from 11 onwards were commendably handled with reliable intonation and some lovely warm tone - an enjoyable solo at bar 147 and excellent textural balance in 2/4.
A no nonsense Scherzo with dancing rhythms tossing the little phrases from one to another in a persuasive dialogue.
The return to the 9/8 was handled most convincingly, maintaining the essential underlying triplet lilt but always with the flexibility required and the rhythmic shaping.
Some very poetic playing in the demanding final solos - only the odd little moment of fatigue evident.
Michael Ball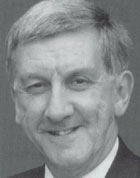 Opening has nice shape and warmth and moves to good climax.
3 - all entries have strong conviction
Bar 27 sparkles
4 - vivid entries change mood. Tempo changes well handled, a touch more width into 7 which has great clarity and effective percussion.
87 - intonation between sop and horn detracted.
91 - good melody lines and smooth triplets enhance the performance.
10 - quality soprano.
11 and 12 - again quality playing. Lovely choir before 14. Quality cornet to follow and all cascades gently into 160.
16 - so ominous. Scherzo has so much vitality and everything so clean, then smoothly into Tempo Primo where again wonderful band sounds noted.
26 - great middle band sounds.
27 - final cadenzas so good, just that slip at 286.
A performance of real merit, just a couple minor blimps, but so much to enjoy. Thank you.
Malcolm Brownbill
---
5th Place
Draw: 10
Tredegar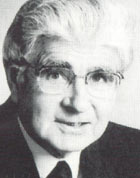 Subdued start as required - all well shaped.
Bass trombone and solo cornet - confident and assured.
27 - rhythmic - nothing missed. The music is alive. Well directed - slightest of lapses to close.
91 - confident playing by all - so much time.
10 - one or two slight scratches.
Excellent dynamics but don't overdo the sounds, it can sound a little forced. Well graded and shaped.
146 - musical and the organic growth is good.
173 - dramatic and neat playing where required - again nothing missed. The music moves forward and all fits as it should at 277 - excellent.
Well done solo cornet, but a slight problem in pitching.
Bars 286 onwards - wonderful.
A fine performance but not without a few minor lapses - and at times slightly forced sounds.
David Read
---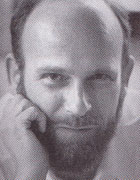 A spacious tempo if balances not always quite convincing and dynamic nuance in quiet dynamics sometimes a little overdone. The sense of the triplet lilt could be a little greater perhaps.
Strong solos in figure 3 and confident assured playing with secure detail in the 9/8 and ensuing 6/4 - persuasive organic growth and forward momentum through the climax at 7 - a little insecurity in the final solo before the ¾.
Good cornet and euph solos open this section well, and flugel continued the good work at Bar 105 onwards.
7 - grew with conviction if a certain degree of tension in the solo playing at 10 onwards. You lead well through the flexible tempi of 11 onwards allowing each gesture to make its point effectively. Well shaped cornet solo at bar 147 and the texture at the 2/4 well balanced.
An effective flugel/horn link to the piu mosso - a strong well co-ordinated statement.
The scherzo had plenty of vitality and court the essential dynamic quality dependably, taut metric focus well maintained.
A thoroughly expansive Recap (Bar 266 onwards) with plenty of inner shape and rhythmic flexibility allowing space to each gesture. Some fragility in the final solo cornet line but very expressive in approach.
Plenty to admire in this performance - thank you.
Michael Ball
---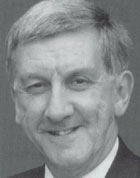 Opening, nice and gentle.
1 - great sounds here and good build to 2.
2 - so much detail.
3 - all so compelling.
Bar 27 - so light and contrasts luminous.
Percussion so effective. Tempo changes so well handled.
7 - detail so clear, little baritone slip before 91.
Good solo lines and lovely Calando.
You give the music the necessary shape.
10 - tiny sop slips
11 - again lots of shape and space
12 - 14 - catches the mood changes.
14 - nice cascading style.
Scherzo skips along with vitality and contrast.
252 - super sweeps and well judged into Tempo Primo, which has so much width and great contrasts.
26 - sonorous bass sounds.
27 - cornet little slip off pause (so small) otherwise all so elegant in the final parting.
A very good overall performance. So much to enjoy. Thank you.
Malcolm Brownbill
---
6th Place
Draw: 9
Travelsphere Holidays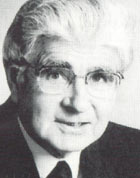 Lovely subdued opening. The music moves forward as it should.
Bass trombone fine. Solo cornet superb! - all quality sounds. All parts including percussion fit the musical picture. Wonderful crescendos/diminuendos. Brilliant soprano.
91 - so simple but effective - expressive sop once again.
11 - the note loses pitch!
13 - unsettled here - what a pity.
146 - fine but sop as good as it is, is just too heavy here for the right effect.
16 - brilliant and from 73 dramatic and rhythmic - well done.
Recap: the music is well restrained and always moving forward.
27 - well done cornet/sop only the slightest underlined of slips.
An interesting performance - not without some lapses.
David Read
---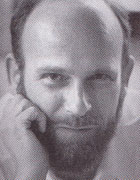 The music begins as if from a distance with appropriately restrained dynamics growing organically as the 9/4 progresses.
Effective and strongly controlled solos in 3 onwards from all players.
The dancing tempo at the 9/8 immediately established with commendable clarity of detail within a secure overall metric poise carried through in the organic growth through the 6/4 to the climax at 7 where all solos are delivered with authority.

Lovely cornet and euph solos at bar 91 and 8 and the music continues with flexible inner shaping across the band. Just a little fragility in the solo playing at 10 - 11. And some strong playing through 11 - 12 - pity about some rockiness in general control in the 3 bars before 14.
Soprano rather over-dominant at the 2/4 (bar 152) a group underlined texture, this one.
Strong playing throughout the scherzo for the most part, only the odd little insecurity and uneveness. The Recap is commendably controlled with good mp underlined from upper cornets and very strong control demonstrated by the soprano and each ensuing little section musically handled. A little fragility initially at 27. Settling in quickly to make a convincing finish.
Overall a very commendable performance - thank you.
Michael Ball
---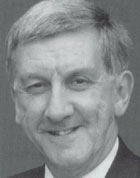 Opening - nice gently approach.
1 - nice mp and excellent balance to follow.
2 - good build and band sounds.
3 - all cadenzas speak with confidence.
Bar 27 - tight rhythmic control and lots of detail including effective percussion. Temp changes well judged.
73 - great sounds here.
87 - super duet.
Bar 91 - lovely lines.
9 - fine bass sounds here.
10 - super sop, slight disturbance on pause at 11. Nice space into 12.
13 - slight disturbance top of band.
Bar 146 - 160 again so well played.
16 - forbidding as required.
Scherzo skips along and displays vitality and contrasts.
Tempo Primo - a real mp and so much width.
277 - again a real piano and 26 fine band sounds.
27 - slight cornet slip otherwise all so well delivered to a final adieu.
Malcolm Brownbill