2004 National Championships of Great Britain - The Adjudicators
12-Oct-2004
We take a closer look at the three men in box for this year's Nationals.
---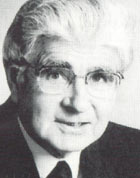 David Read
David Read made his debut as adjudicator at the National Finals way back in 1985 when he shared the adjudication on "Cloudcatcher Fells" with Bram Gay and Sir David Willcocks. Since then he has been the most regular of judges at the Finals in addition to adjudicating at the British Open (debut 1982), the Masters, the European and many other major brass band contest all over the world.
2003 sees his 15th appearance as adjudicator and his 10th in a row in the box at the Royal Albert Hall.
He is a most highly respected judge, who's written comments are constructive and detailed and who has an acute ear for musical shape as well as technical clarity. More importantly he is seen as a "safe" adjudicator in the eyes of the bandsmen themselves, in that he invariably gets the vast majority of decisions concerning the prize-winners correct.

David Read was born in Wales and did his Military service with the Regimental Band of the Welsh Guards. His playing career came to fruition with the Askern Colliery Band, followed by a spell with Carlton Main Frickley Colliery. He later joined the Munn and Feltons Band (later named GUS) later becoming Principal Cornet. During his time with the band, GUS became National Champions on four occasions and World Champions once.
He was also assistant principal cornet for the Virtuosi Band of Great Britain and Kings of Brass and was three times Champion Cornet Player of Great Britain and once outright Solo Champion. He was also a member of the famous GUS quartet that with John Berryman, John Cobley and Trevor Groom who on a number of occasions were British Quartet Champions.
He has been an educationalist as Senior Instrumental Teacher for Cambridge Area Education Authority, and in 1983 was honoured by the Worshipful Company of Musicians and in 1996 by receiving the English Masters Dedicated Service Award.
National Championships Adjudicating Record: 15 appearances:
1985, 1986, 1987, 1990, 1992, 1995, 1996, 1997, 1998, 1999, 2000, 2001, 2002, 2003, 2004
---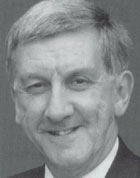 Malcolm Brownbill
Malcolm Brownbill has more than 40 years involvement as player, teacher, conductor and adjudicator within the band movement. His wide musical experience has involved brass and military bands plus orchestral and choral work.
Originally staring to play the cornet in the Salvation Army, he became solo cornetist with several bands, and has conducted brass bands with prolific success since 1974, winning many prizes at all levels.
He is a former Police Inspector and Musical Director of the Merseyside Police Band, completing over 20 years in a position that involved him organising and directing many highly prestigious engagements. At the same time Malcolm has been professional conductor of such bands as Wingates, Cory and Laporte Industries. He has also proved over the years to be a very successful instrumental teacher and many of the young people who benefited from his guidance are now playing with our finest bands.
His experience as an adjudicator is widely appreciated. Malcolm has officiated at numerous prestigious events throughout the UK, including Area contests and National Finals. A council member of the National Youth Brass Band of Great Britain and a member of the British Federation's approved Adjudicators Panel, he holds the position of Public Relations Officer for the Association of Brass Band Adjudicators
National Championships Adjudicating Record: 2 appearances: 2002, 2004
---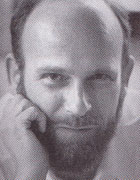 Dr. Michael Ball
Michael Ball was born in Manchester. He was a Vaughan Williams Trust Scholar at the Royal College of Music where his teachers included Herbert Howells and Bernard Roberts studying composition, piano, harpsichord, accompaniment and conducting. In his final year he was invited to participate in masterclasses with Nadia Boulanger and was awarded all the major composition prizes of the College, including the Octavia Travelling Scholarship which he used to study with Franco Donatoni in Italy. There he also attended masterclasses with Luciano Berio and Gyorgy Ligeti.
He has written within all main areas of composition and fulfilled many major commissions, including five for the BBC. His music is regularly played and broadcast in the UK and, increasingly, in the USA and Europe. In recent years he has contributed substantially to the repertoire for both wind and brass, including a number of contest pieces for the latter.
These include "Frontier!" – first used for the 1987 European Championships, later for the 1991 and 2000 UK National Championships; "Midsummer Music" for the 1998 Nationals; plus "Whitsun Wakes" and "Ceremony" respectively for the 1997 and 2000 British Open Championships. His work has been used on three occasions for the National Youth Championships – "Chaucer's Tunes" in 1999, "An English Suite2 in 2000 and "A Cambrian Suite" in 2002.
In 2001 he became a Doctor of Music and among the several works submitted for this degree were two of his larger pieces for brass band.
In addition to his writing and teaching activities, he is also regularly active as an adjudicator and examiner and lives and works in Dublin.
National Championships Adjudicating Record: Debut