2004 British Open Championships - The Adjudicators' Comments
22-Sep-2004
If you want to know what the three men in box thought of the top six performances then read on. 4BR has the official adjudications from the Open.
---
Foden's Richardson
Contest Music - Wilfred Heaton
Draw No: 12
Placing: 1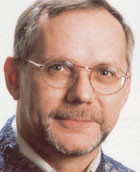 1. Played with real finesse and a sense of where you are going. Some magnificent sounds throughout the band.
(22) No dim please!
(P - 2) Timp??
Great overall though - very passionate but with control.
2. Very atmospheric start. Good to (A) where flg intonation suffers. (B) is lovely and (C) is imaginatively handled. Well done cornet and (B) is really clever!
Superb ending.
3. Magnificent playing here. So much confidence and purpose. Triangle a little reticent (1-J).
But that's my only point. The rest was just superb from every point of view.
Magnificent performance
Congratulations!
Phillip Sparke
---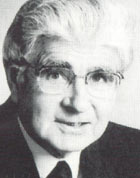 1. Excellent start - all parts are heard - nothing missed and the music flows. Contrasts. I sit back and enjoy all the various motifs and tunes. Well done.
2. Fine balance and sounds - lovely flowing melody (one slight flow). All soloists and individuals play a good part. Fine euph. Solo cornet plays with artistry. Good closing bars. Tymp G??.
3. Well controlled - quantity playing and all parts fit the musical picture - dynamic contrasts a feature. A fine crescendo to (L). Nothing missed but always fine sounds pervade. Lively and vigorous at Animato.
A fine performance throughout.
David Read
---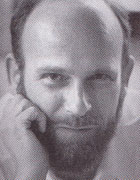 1. Strong-sinewed phrases evident from the outset with expansive flexible tonal
shading to point melodic nuance. The occasional little untidiness but the individual figures were always convincingly shaped and characterised. There was an authoritative sense of structure throughout and climaxes were logically built with an organic sense of growth.
2. Disciplined control in the trombone trio and a well shaped line from cornets.
Authoritative and expressive playing from each soloist in the ensuing dialogue, small in-consistencies only in detailed control.
3. An enjoyable sense of vitality allowing the rhythms to dance appropriately, employing a wide resource of contrast and colour to characterise each gesture and harmonic progression. An enviable breadth to the playing, enjoying unforced tone so that the big climaxes sing from within with excellent information across the whole band.
A performance of considerable stature and musicianship.
Michael Ball
---
Buy As You View Band
St. Magnus - Kenneth Downie
Draw No: 2
Placing: 2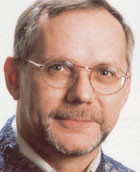 Apart from the first micro second this is a most convincing opening. (B) also full of colour and virtuosity and use of dynamics is electric. (F) also beautifully controlled and the textural "feel" is superb. "Technicolor" playing. Can't hear euph one before (I)
(I) Stunning playing again and the amount of detail is incredible.
Stopped writing to listen to this. It is a performance of such stature and conviction that it takes the breath away.
Detail is amazing. Only at (AA) did we lose it a bit. But the whole concept from the MD is outstanding.
Tough to beat!!
Many, many thanks indeed.
Phillip Sparke
---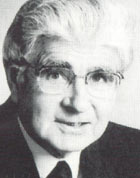 Tentative first note, however, a good full sound noticed in Bar 9! Percussion is playing an effective part. All cohesive. Excellent dynamics and all parts are heard as they should be. Poise into (H) well done. Fine ending to 11.
(I) Lively and I hear the main tune as I should. Brilliant playing from all up to (O). Euph "wonderful" and all soloists play with artistry. (R) I am astounded at your brilliant technique here.
You have settled into an absolutely 'first class' rendition of this fine work.
I can always hear the fragments of 'St. Magnus'.
A very enjoyable performance. Indeed, it would be carping to comment on the minor faults.
A wonderful Euphonium exponent.
David Read
---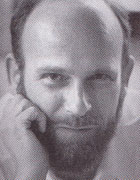 Opening octave statement needing a moment to settle perhaps. A full warm sound in the tutti however, rounded and full.
Val. 1 Possessed the general dramatic feel but needed more rhythmic poise and tautness in detailed control sometimes.
Val. 2 Some effective moments if reservations over general balance - this needs careful thought to allowing each individual thread through the texture more successfully, though the overall thrust was clean.
Val. 3 You created the general excitement if again dynamics could have been more restrained with advantage and again greater clarity in some of the rhythmic detail could have been wished for once or twice. A distinguished and lyrically expansive euphonium solo provided a lovely moment of serenity at the close of the vari.
Val. 4 This was lightly and effectively handled throughout.
Val. 5. Assurred and well-poised with evident confidence in control across the entire band with a wide range of contrast and evident enjoyment in the deftness of the individual playing ideas; building very successfully with firm momentum to a strong finish with really excellent sonority and relish in bright clean tone and secure intonation across the whole band. An aristocratic and authoritative delivery.
A performance that grew commendably in stature as you profess with overall some very fine music - making.
Michael Ball
---
Scottish Co-op
St. Magnus - Kenneth Downie

Draw No: 18
Placing: 3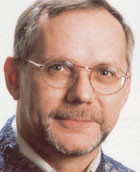 Wonderful first few bars as you continue with the utmost authority, perhaps safely rather than with flair, but none-the-less this world class playing. G3- muted cornets??? or just subtle!
(I) Has panache and real sense of fun, played with enormous skill and flexibility. Didn't feel a sting at (M).
Great Euphonium
Poco Piu a few minor slips post detract a little.
(R) Some detail lost back here.
(W) False entry is a shame.
(AA) Again some detail lost.
But this is truely brilliant playing by a world class band and a stunning reading of this difficult piece.
Phillip Sparke
---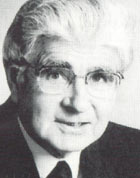 Excellent opening - well balanced. All the parts in the proper place. Percussion very good. All detail clea.r (F) Expressive playing, even with artistry from soloists - fine close to (1).
Allegro - Neat and I hear the tune when I should. The playing has 'life' and sparkle (Q) fine balance. Brilliant euphonium. Rubato playing fine, just a slight lapse in the cornet solo.
I sit back and enjoy this most effective playing from (U). Each group of semi quavers mean something to the musical picture. Well done sop (something happening underneath?).
A fine performance throughout - well directed.
Majestic ending.
David Read
---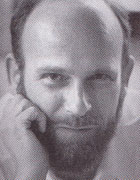 I. An authoritative and technically assured opening expansive with warm sonority of tone.
Var. 1. Coping generally ably with the rhythmic and ensemble challenges.
Var. 2. Spacious shaping of the lyrical phases throughout with responsibly-judged relative balance within the texture.
Val. 3. Commendable clarity in the rhythmic detail with a clean overview of the whole phrase and the variations direction at the same time; harmonic direction equally convincing. A fine euphonium solo linking to:
Val. 4. A couple of small unevenness only in some committed and assured individual playing.
Val. 5. An organic sense of growth demonstrated in the accumulation of well-placed individual figures - taut rhythmic poise.
Finale. The same comments apply - fine spirited playing and bravo soprano! The theme accretes with authority to bring a fine performance to its triumphant conclusion.
Michael Ball
---
Kirkintilloch
Montage - Peter Graham
Draw No: 16
Placing: 4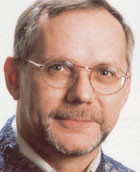 1. Very classy opening moments and you continue to play with real conviction and stature. This is superb playing. (H) has real pathos and the textures accumulate beautifully to a stunning ending.
2. Mutes nicely 'mixed' but not 100% together. Despite a couple of slips, cornet plays succinctly and with expression - great build to (D) and your playing continues to delight to the end.
3. Exciting, it not always precise! A few senior moments do not detract from the overall thrust of this movement, which works really well.
I feel this was a great show. A little restrained at times (not always a negative) and because of this, worked well as a performance as a whole.
Phillip Sparke
---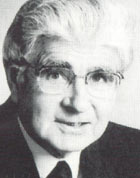 1. Well controlled opening - all well restrained. Excellent sounds, fine individual moments will directed. Quality sounds and all well integrated. First class players!
2. Well balanced and in tune. Solo cornet safely played lacking a little artistry perhaps. I like your restraint nothing overdone. A good cresc through to (D). Again, I praise your soft dynamic levels, right through to the final chord.
3. Excellent opening, all goes well. Very good baritone and I am hearing you at your best - all tight and well controlled. All phrases and motifs are neat and tidy.
This was a very intensive performance - all neat and tidy and restrained where necessary.
David Read
---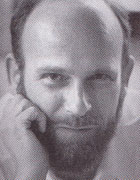 1. Good coherance in ensemble - a strong confident performance with mostly very dependable individual instrumental control. Balances within the ensemble carefully judged and a clear overview of the whole structure. Commendable solo playing in the latter "conversation" section.
2. Occasional tension and slight unease in individual control but all solos were expansively shaped and musically convincing. The climax to (D) well built and the valley on the other side of the crest was allowed to be descended gradually - good tonal shading.
Expressive playing from both cornet and euphonium soloists in the ensuing duet.
3. The movement had the essential energy and forward thrust with again some effective playing, including the exposed baritone passage. Individual players generally coping ably with the demands of rhythmic ensemble - strong and authoritative playing with real vitality.
Michael Ball
---
Sellers International
Montage - Peter Graham
Draw No: 13
Placing: 5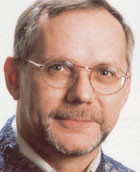 1. Very fine opening although not all the dynamics are correctly related. Magnificent sounds throughout the band and you play with real drive and musical purpose. (A) great percussion effects and soloists complement them and this leads to a superbly atmospheric ending.
2. Mutes work well (A) Solo is just brilliant. (C) Marvellous moment and you move to D with such passion and end the movement with style.
3. Not quite together (is the sop muted???). But this blemish soon passes and you're back there. (C)+ baritone - brave attempt at giving this some character, just doesn't quite come off. Again the moment passes and you're back to your brilliant selves.
(D) comes off superbly.
A quite magnificent performance. Just some parts of the last movement disappoint.
Thanks
Phillip Sparke
---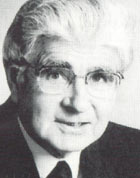 1. Good start - only slight flaws! Fine sounds shine through. Rhythmic playing. All parts are heard and dynamics are a feature.
Confident playing throughout the movement - well directed.
2. Restrained and well balanced. (A) Artistic playing by solo cornet. A very musical reading and players respond. A massive crescendo to (D) is so effective, so much space and time given to the phrases.
3. A little loose to open - what a pity (Sop muted?) Good sounds but one or two uncomfortable moments here. What a pity, such fine sounds - all up to (H) well integrated superb balance.
A fine performance - well directed (final movement - tired just a little).
David Read
---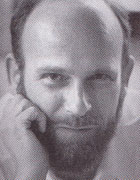 1. The forward momentum was generally maintained if a little distress in individual control of detailed lines evident sometimes though the solo dialogue at (H)+ was well-controlled and expressive. Percussion could have been a little more restrained and atmospheric perhaps - slightly over-assertive.
2. Textures well-balanced in the opening 4 bars. The cornet/euphonium duet was commendably done with flexible lyrical shaping from each player - the cornet line ably floated and very persuasive. The successive entries in the dialogue from (B) onwards were well managed by each individual player with again a fine sense of line and melodic nuance from the solo cornet after (E).
3. Just a little more settled handling of the opening could have been achieved perhaps. Vigorous playing in the big gestures if some evidence of fatigue in individual control and ensemble not always completely tight in some figures. Nevertheless a committed performance.
Despite some reservations over individual control a strong performance overall with some very fine playing in general.
Michael Ball
---
Black Dyke
Montage - Peter Graham
Draw No: 6
Placing: 6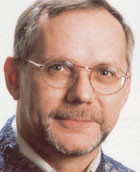 1. Starts with real purpose and some classy playing. This is exceedingly well put together. Fine sounds and well crafted balance. G+ a bit frantic??
(D) Starts well but falters slightly. Superb close to the movement though and overall shape well conceived.
2. Are those straight mutes??? (Only asking!) (A+) great feeling of space here and (C) is serene. Little euphonium split before (D) just disrupts the build into (D) a bit. (40) Troms unsympathetic!! Fine close.
3. Great start. (B) Nice!! This is a class act. Occasionally the trombones just overdo it a tad. Percussion effective throughout. G-H works really well (I) again, brilliantly conceived. Clash cymbals sound strange?!
But overall this was a fabulous performance, I'm sure there were some moments where you felt you lapsed a bit. But as it got to the end, it became a performance of real class.
Thanks
Phillip Sparke
---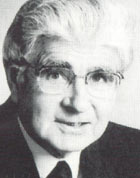 1. Good opening - all parts heard to good effect. Perc playing a good part but a little loose at D + 6! Fine trombone playing. Good quality sounds up to FF and then we become slightly aggressive. However, overall a commendable movement.
2. Restrained and well balanced. Excellent dialogue between solo cornet/euphonium both play with artistry. A musical version - well directed by the conductor. A fine and well graded crescendo though to (D). Trombone very good - perhaps just at times a little too loud as at (40). Fine ending.
3. Confident and good start! All cohesive and fine sounds. Well done baritone. Smart playing and all well articulated. The music is "alive" and so vibrant. Just at times I feel a little over the top perhaps.
Final note not quite together.
David Read
---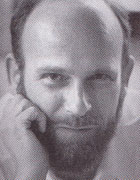 1. An expansive opening giving space for expressive individual shaping if occasional slight unease. The crescendi were a little aggressive and might have had more logical feeling of growth. Percussion was quite taut after (B). Effective soprano and flugel solos followed by horn and baritone at (H) plus, rounded the movement well. // Be sure that f and ff are distinct dynamics.
2. A well-controlled opening. Cornet and euphonium solos were expressively
shaped with singing tone. (A) as was the baritone at (B); followed by enjoyable contributions from euphonium 2, flugel, soprano, trombone and horn thereafter. An effective dialogue at (C), expansively shaped; with good support from the accompanying texture. The climax to (D) was well-built and led to a good concluding section with a convincing sense of serenity and breadth - perhaps slightly indulgent in some solo contributions.
3. You coped mostly well with the rhythmic and ensemble demands, maintaining a committed forward momentum with some enjoyable and expressive solo contributions with well-rounded warm tone. A strong interpretation, quickly growing in authority and assurance.
Michael Ball