National Championships 2004 - Harrogate - Fourth Section
6-Sep-2004
Band by band analysis of all the competitors battling it out for the crown of Fourth Section Champions of Great Britain 2004.
---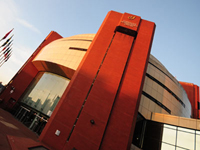 Thanks to all bands that helped us collate this information. An extensive amount of time has gone into putting this together. Unfortunately there are still a few gaps but if you send an email to stating your band and section we will try to amend your details as soon as possible.
Saturday 11th September 2004
Commences: 9.30am
Test piece: The Four Noble Truths, Philip Sparke
Adjuducators: Alan Hope and Frank Renton
---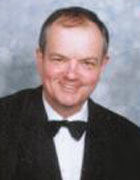 Billingham
2004 Regional result:
North of England – 1st (180pts in a 11 band field)
Conductor:
Biography:
Vaughan Evans, was Principal Cornet of the band before taking over the baton in 1972. He has been conducting the band ever since.
Band history:
The band started its life back in 1941 as part of the Stockton Home Guard. However in 1945 the band became known as the Malleable Works & Institute Band after the Home Guard Unit was disbanded and in 1966 the band become known as the Billingham New Silver Band, the word 'New' being dropped in 1970. Long serving MD, Dick Freeland retired after 30yrs service in 1972 and it was then that the present Director of Music, Vaughan Evans, was asked to come off the cornet bench as Principal Cornet and take over the baton. He has been conducting the band ever since.
The band has only ever had the three Musical Directors and that must say something about the dedication of the members. 1984 the band moved to the Norton Cricket Club Complex and in 1995 moved into a permanent purpose built rehearsal room of their own.
Achievements:
Billingham fell through the relegation trap door after coming 10th in the 3rd Section in 2002 and that meant they dropped two sections since 2000 when they were competing in the 2nd Section.
2004 Durham Brass Band League – 2nd 4th Section
Principal Players:
P. Cornet: Helen Cowper
Euph: Colin Merifield
Horn: Ray King
Trom: Chris Bartle
Sop: Claire Evans
Flugel: Gillian Tyrell
---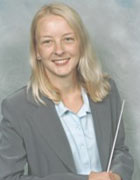 Bratton
2004 Regional result:
West of England – 2nd (180pts in a 21 a band field)
Conductor: Maria Fricker
Biography:
Maria started playing the euphonium at the age of 11 with the Trowbridge and District Youth Band. After leaving secondary school she went on to obtain a degree in Band Musicianship at the University of Salford, specialising in conducting and arranging for brass and wind. Deciding on a career in teaching, Maria went on to gain her PGCE qualification and is currently Head of Music at a secondary school in Chippenham, Wiltshire.
In 1998 Maria received the Roy Newsome Conducting Award from the University of Salford and became a member of the NABBC in 2001. Prior to conducting Bratton Silver Band she was the Musical Director of Chalgrove Band in Oxfordshire and recently conducted the Fairey FB (Music) Band as part of the Dennis and Maud Wright Conducting Award.
Band history:
The band was formed originally by part-time musicians who played from the gallery for the hymn singing in the church, before the installation of the organ in 1859. It is generally thought that the village band was started as a result of the new organ and the musicians services no longer being required.
At first the band consisted of ten members and at the Royal Wedding of Queen Victoria's son Edward (later King Edward VII) in 1863, the band led a procession. Later in 1887 the band was to perform at the celebrations of Queen Victoria's Jubilee when the Jubilee Hall was opened in the centre of the village.
In 1890 each member of the band was asked to buy his own uniform and brass instrument. In 1910 the band entered the contest arena when they came second. From then on the band the band began to enlarge and progress to its present healthy position.
Achievements:
1985 - Band re-enters contest scene and comes 7th of 31 bands in 4th Section Area Championships
1986 – first visit to SWBBA Contest at Paignton. Placed 1st in 4th Section
1991 – second visit to SWBBA Contest at Paignton. Placed 1st in 4th Section . Bass section won trophy for Best Bass Section.
1992 – won 4th Section Area Championships at Colston Hall Bristol, qualifying, for the first time, for the National Finals at Wembley Conference Centre.
1992 – 4th Section National Finals at Wembley Conference Centre. Draw number 2 – placed 15th.
2003 – qualify once more for the 4th Section National Finals in Dundee.
Principal Players:
P. Cornet: Lisa Hill
Euph: Graham Smith
Horn: Chris Hazell
Trom: Steve Dayman-Johns
Sop: Paul Croker
Flugel: Dave Harle
---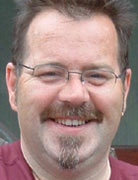 A. W. Parker (Drybrook)
2004 Regional result:
West of England – 3rd (179pts in a 21 band field)
Conductor: Kevin White
Biography:
Brass bands have featured for three generations in the White family, with Kevin starting his connection with brass bands 35 years ago, making his name as a euphonium and trombone player until he took up the baton fifteen years ago.
He started conducting with Tewkesbury Town before returning to his hometown band Lydmet Lydney where he helped take them from the 2nd to the Championship Section. Kevin then spent three years with Bendix Kingswood band, taking them to two consecutive national finals and gaining promotion to the first section.
After a twelve-month stint as MD of the Lydbrook band, Kevin was persuaded to accept the position as MD at Drybrook and District Silver. His first visit to the area final saw them leap 11 places up the finishing order in 2003, then as their resident MD another ten places to 3rd in 2004 and also gain the bands first invitation to the national finals for over 20 years.
Brother of Andrew White, Kevin is fast establishing his own reputation for excellence – of the last 9 area finals he has conducted at, 7 have been top 5 placing and in the last four years he's got through to three national finals.
Band history:
The A W Parker (Drybrook) Band was originally formed as the Drybrook and District Silver Band in the early 1880's. The band was originally made up of local men, who were mostly employed at coalmines throughout the Forest of Dean, and has continued playing without a break since its formation although with very reduced numbers during the two world wars when it virtually disbanded between 1914 and 1924.
Over the years Drybrook Band has enjoyed many competition successes and has attended the National Brass Band Finals many times, including 1963 when competing against the likes of Black Dyke Mills Band and Morris Motors in the first section.
In recent times competition success has been sparse with the band dropping into the Fourth Section and not even attending the Area Finals on more than one occasion. The last visit to the National Finals coming in 1982 at Kensington Town Hall in the Third Section.
From only having six members in 2001 the band has spent the last three years rebuilding. This phase of the band development was completed with the securing of the services of Kevin White, who took over the baton as Musical Director in 2004.
2004 has been an amazing year for the band, having first qualified for the National Finals despite being the lowest ranked band attending the contest, and then came the news that local businessman Graham Parker had agreed to become the bands first ever sponsor.
The band is therefore making its contest debut under its new name - the A W Parker (Drybrook) Band at Harrogate.
Achievements:
Regionals : 2003: 14th (K. White) : 2002: 20th
Drybrook returned to the Fourth Section in 2002 after missing the contest the year before. Since then they have continued to regroup and have improved their form.
Principal Players:
P. Cornet: Emily Dodsworth
Euph: Robin Hamer
Horn: David Harding
Trom: Arthur Sampson
Sop: Carol Kear
Flugel: David Bourne
---
Dunfermline
2004 Regional result:
Scotland – 1st (184pts in a 11 band field)
Conductor: Steven Duncan
Stephen, originally from Windsor, started playing percussion at the age of 12. On leaving school he joined the world of military music and studied at The Royal Military School of Music, Kneller Hall.

Having toured all over the world, Stephen's career turned to teaching where for many years he was a tutor with the highly successful West Lothian Schools Brass Band under the direction of Nigel Boddice.
Stephen is associated with many of the top bands and orchestras in Scotland, and is in demand both as a conductor and as a percussionist. Since his appointed as Musical Director of Dunfermline Town Band in 1999, Stephen has been instrumental in the continued success of the band. Under Stephen's direction, Dunfermline have achieved a higher level of musicianship, and enjoyed numerous contest successes, most notably the title of 2004 4th Section Champion Band of Scotland.

Band History:
Dunfermline Town Band was founded in 1892, after a fund-raising event was held for money to purchase instruments. A committee of councillors, magistrates and members of the Orchestral Society held a bazaar in St. Margaret's Hall in Dunfermline, raising £407 to buy a set of instruments and uniforms. The Band has existed in various forms since that date, celebrating it's Centenary in 1992 with a special concert in Dunfermline's Carnegie Hall.

In the early 1900's after a short break the Band was reformed, and they purchased 18 instruments at a cost of £200 - including the Bass Drum, which is still in existence today. It bears the Burgh Coat-of-Arms and the date of 1906 and is still used today. The Band has functioned as an independent group ever since.
Since the Bands reformation, it has played an active part in the community, playing in parades, concerts and local and national contests. Although the Band has played in all sections, 2004 sees their first Scottish Championship success.
Achievements:
Carnagie Contest 2004 - 5th
Scottish Championships 2004 - 1st
Fife Charities 2003 - 1st in section, = 8th overall
Carnagie Contest 2003 3rd (3rd sect)
Scottish Championships 2003 8th (3rd, rel)
Principle Players:
Principle Cornet - Danny Harrison
Soprano - Craig Savage
Flugel - David Hall
Solo Horn - Kirsten Alwson
Solo Trom - Ian Patterson
Solo Euph - Ian Harkness


---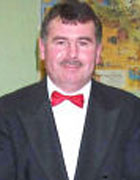 Durham Constabulary
2004 Regional result:
North of England – 2nd (177pts in a 11 band field)
Conductor: John Bell
Band history:
The Durham Constabulary Band came into being when the Sunderland Borough Police amalgamated with Durham County Police on the 1st April 1967. The band quickly established itself and fulfilled engagements in the Durham County area and surrounding districts and has continued to compete in various Brass Band contests at both local and national level.
As a result of the re-organisation of local government and the Police Force boundaries in April 1974, the majority of Band personnel became members of the new Northumbria Police Force and had, therefore, to leave the band.
The enthusiasm of the remaining members of the Band together with the support of the then Chief Constable and indeed, succeeding Chief Constables, resulted in the Band being reformed and built up to its present membership.
For many years now it has been the policy of Durham Constabulary to promote and enhance relations within the Community. The Durham Constabulary Brass Band forms a small but non the less vital part of the Force Community Relations, working hard to strengthen the present excellent understanding between the Police and the Public.
Achievements:
2004 Durham Brass Band League – 3rd
Regionals - 2003: 8th (K. MacDonald), 2002: 14th (rel)
Principal Players:
Not available
---
Fulham
2004 Regional result:
London & Southern Counties – 3rd (178pts in a 21 band field)
Conductor: Paul McLaughlin
Biography:
Paul McLaughlin was born in 1968 and grew up in Dundee. Since 1992 he has led many different ensembles located in Dundee, Newcastle upon Tyne and, latterly, London as Musical Director/Conductor. Previous band connections have seen Paul contribute as an Eb Bass player with 4th Section Scottish National Champions, the City of Discovery Brass Band in Dundee, as Bb Bass of both Greggs Bakery Band in the North East of England and Sandhurst Silver Band and as Bass Trombone with the Newcastle University Jazz Orchestra.
Paul studied music at the City of Leeds College of Music and the University of Newcastle upon Tyne where he studied conducting with Philip McKenzie and Baldur Bronniman and was the first undergraduate at the university to study conducting as a major performance speciality. In addition, Paul is an accomplished singer and in 1997 was awarded a Choral Scholarship to study at St. Nicholas Cathedral in Newcastle upon Tyne and graduated from the University of Newcastle with a B.A. (Hons.) in Music. Following his relocation to London after his studies in Newcastle, Paul joined the Holst Singers Choir and in Sept 03 was appointed Musical Director of Capel Choral Society. Since December 2000 he has been employed as Theatre Manager at POLKA Theatre for Children, located in Wimbledon.
Band history:
The Fulham Brass Band was founded in 1895 by apprentices of the Bricklayer's Union who were at that time building houses etc. around the Fulham area. The Band's original instruments were bought with the assistance of £200 worth of public subscriptions. The Band has a long history of playing music throughout London and today is the last remaining such group based within the Central London area.

Well known in London throughout the period between the wars and post WWII, the band was regularly heard in parks across London during the summer. As with many bands, hard times are part of the band's history, and at one point in the 1980's the band was down to as few as 12 members. The rebuilding process was started by Dave Payn, and latterly by Paul McLaughlin, the current MD.

Currently comprising of a tireless group of over 30 musicians, who meet regularly to play music and strive to keep the genre of traditional brass band music freely available to all that would like to play and/or hear it!
The band currently has a very cosmopolitan feel abut it, with players from New Zealand, Germany, Japan, Scotland, Ireland as well as there being Cockneys, Monkey Hangers, Midlanders, Cornishmen and others.
A finish of 5th or higher in the 2004 areas will see the band promoted to the third section (assuming we don't win the Nationals of copurse!)

Recent Achievements:
4th Areas 2003
3rd Areas 2004
Mulitple successes in solo quartet contests.
£20,000 raised for Cancer Research UK by regular concerts given in the foyer at Charing Cross Hospital, (which is bizarrely in Hammersmith).
Principal Players:
Principal Cornet: Dave Payn
Soprano Cornet: Simon Dawson
Solo Horn: Ian Henderson
Flugel: Chris Robinson
Solo Euph: Patsy Edmonds
Solo Trombone: Mike Dean
---
Gawthorpe
2004 Regional result:
Yorkshire – 2nd (185pts in a 8 band field)
Conductor: Derek Hoyle
Band history:
Gawthorpe Brass is an organisation with four brass bands - a junior, a youth and two senior. Their aim is to promote the enjoyment of music through playing and performing on a brass instrument.
Achievements:
Easingwold Contest 2004 - Best Fourth Section
Brighouse March & Hymn Tune - Best Fourth Section
Regionals
2003: 4th (Derek Hoyle) - 2002: 3rd
Since 2000, Gawthorpe has been there or thereabouts at the Regionals.
Principal Players:
P. Cornet: Jenny Sutherland
Euph: Scott Dawson
Horn: Ian Clewes
Trom: Dave Lumb
Sop: Cathy Sutherland
Flugel: Ben Walker
---
Goodwick
2004 Regional result:
Wales – 2nd (175pts in 15 band field)
Conductor: D. Wheeler
Achievements:
2004 Ebbw Vale – 4th
Regionals 2003 – 8th : 2002: 8th : 2001: 7th
Band history: Formed 1987
We do not have any further information on the band at present
---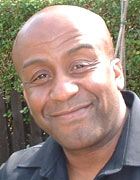 Grange Moor
2004 Regional result:
Yorkshire – 1st (187pts in a 8 band field)
Conductor: Malcolm Dibb
Professional Conductor: Duncan Beckley
Biography:
Duncan was born in London but moved shortly afterwards to Wakefield, West Yorkshire where his love for music grew into a passion and a profession. He started playing the Flugel horn at ten years of age and progressed to the tuba, which he played with many brass bands. Duncan is a member of The Royal College of Music and a Fellow of Trinity College of Music. He also gained a degree in Music from Sheffield University and holds a P.G.C.E. from Leeds University.
As a conductor he travels widely conducting bands throughout Great Britain gaining five National Championships (Lower Sections), three in England and two in Northern Ireland. He has been Musical Director for Newstead Welfare Band (Top Section) for the last 15 years achieving many successes during that time. He is a member of the NABBC.
Duncan is also a member of the national adjudicating panel and has adjudicated at National and Area level. He is in increasing demand as an adjudicator which he greatly enjoys and would like to develop further. Duncan is a member of ABBA.
He was Musical Director for the national tour of 'Brassed Off', finishing at The National Theatre, London. He also conducted the band, which appeared in the film 'The Full Monty' and has also made other TV appearances.
Band history:
Grange Moor Brass Band, celebrating its 150th year this year, has had a long and distinguished history since 1854. However its more recent past included a period of decline, which came to an end in 2001 when a lottery grant provided the impetus for new members to join the band.
As the band grew, so did its aspirations and success which were realised at the very first contest in November 2002 with a 3rd prize in the Mineworker's Contest. This early success was followed by a continuous sequence of successes: runners up in the Yorkshire area in March 2003; 3rd prize in the National Brass Bass Finals in September 2003; 3rd prize in the Mineworker's Contest in November 2003; Champions of the Yorkshire Area Contest in March 2004; and more recently, the prestigious 4th Section Prize at Greenfield at the Whit Friday Marches. The band is justly proud of its achievements, and began this contesting period in the 4th Section, but the success has led to their promotion to the 3rd Section from January 2005. This new challenge coincides with the appointment of their new Musical Director in June, Malcolm Dibb.
The band has a regular team of 27 enthusiastic and committed players with many aspiring members waiting in the wings. They are playing their part in continuing the band's history into the next 150 years.
Achievements:
Whit Friday – 1st Greenfield
Principal Players:
P. Cornet: Marion Matthewman
Euph: Steven James/Paul Wood
Horn: Karen Wood
Trom: David Matthewman
Sop: Owen Wedgwood
Flugel: Tom Asher
---
Matlock
2004 Regional result:
Midlands – 3rd (176pts in a 17 band field)
Conductor: Roger Jepson
Biography:
Roger comes from a musical family and was a renowned cornet player when he entered into conducting. He was the winning conductor of the Midlands Area contest with Brassington, Middleton and Wirksworth Band at the age of 17. He went onto study music at the Royal Academy in London and conducted Hillingdon band whilst there.
On his return to his native county, Derbyshire in 1980, he became the Musical Director of the Matlock operatic society, a position he held for seven years. Following this he became the Musical Director of Darley Dale band where he enjoyed much success. Roger was appointed Musical Director of the Matlock Band in June 2003 after taking time out from the brass band world.
Band history:
Matlock band was established in the mid 1850's by a local quarry owner who encouraged employees to have an interest in music and has existed continuously for nearly 150 years. The last time the band qualified for the national finals was in 1982 at London, having won the midlands second section area contest. Having been through a difficult period, which nearly saw the band cease, they are now enjoying better times
Achievements:
3rd Midland Area 2004 4th section
1st NEMBBA 2004 4th Section + Best Solo Cornet
2nd NEMBBA 2003 4th Section + Best Percussion
Brass and Trams 2002 Best 3rd Section Band
1st Leamington 1999 3rd Section
Principal Players:
P. Cornet: David Godfrey
Euph: Diane Bonser
Horn: Jane Glossop
Trom: Dave Collis
Sop: Derek Swindell
Flugel: Helen Lumley
---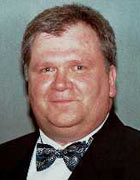 Newhall
2004 Regional result:
Midlands – 2nd (177pts in a 17 band field)
Conductor: Mark Phillips
Biography:
Born into a Salvation Army family Mark was taught to play the cornet by his father at the age of 7. At 14 Mark played French horn with the Birmingham Symphony Orchestra and at 16 joined the National Youth Brass Band and Orchestra.

After leaving the Salvation Army at 17 Mark joined Yeovil Town Band as Principal Cornet, a position he held for 7 years. He was appointed Musical Director in the mid eighties and conducted the band for 6 years. After leaving Yeovil he continued to conduct and play for various bands such as Glastonbury, Sun Life and a period of time as Solo Cornet with Bournemouth Concert Brass.

In 1994 Mark moved to the Midlands and joined Bestwood Black Diamonds on Soprano and after a short time transferred to Thorntons Brass. In 1996 Mark joined Newhall Band as Musical Director. The highlight of his time with the band was qualification in the fourth section at the first attempt and the honour of conducting the band to a creditable sixth place at the finals in Birmingham.

Mark left the band for a break and after short spells conducting Amington and City of Stoke he was delighted to return as Musical Director of Newhall in 2001 to the band he considers to be his "banding home".
Band history:
Although the exact date of the Band's formation is not known, its history can be traced back to the early 1900's.

The years brought success leading to championship status during 1971 to the late 1980's. During this successful period the Band was fortunate in obtaining sponsorships from Burton Constructional Engineering, Webb Ivory Limited and ProMinent Fluid Controls (UK) Limited

During 1991 the economic depression and lack of finance, together with a reduction in playing members, precipitated a move from Newhall to free accommodation in Burton upon Trent provided by a local publican. This however, did nothing to solve the problems and in 1994 it was decided, with the assistance of the Headmaster of the Newhall Junior School, to return to Newhall. With the return to Newhall the Band is now up to full strength and on its way again to making a name for itself in the Band World.

The Band was fortunate enough to obtain a grant towards new instruments from the National Lottery in 1997 and having returned to the contest field in that year the Band qualified for the National Finals where they came 6th. At the beginning of 1999 the band won the North East Midlands Brass Band contest a title it won again in 2000. In January 2001 the band appointed Mark Phillips as its conductor, an alliance which has proved to be very successful this year with the Band once again qualifying for the National Finals that will this year be held in Harrogate.

Achievements:
2000 - North East Midland Brass Band Winners – Third Section
November 2003 – Fourth Leamington Spa Contest (Fourth Section)
February 2004 – Third North East Midland Brass Band– Fourth Section
March 2004 – Second Midland Area Championships – Fourth Section

Principal Players:
P. Cornet: Michael Pattinson
Sop: James Clulow
Horn: Patricia Woodings
Euph: Denis Riley
Flugel: Lizz Fields Pattinson
Trom: Andrea Stretton
---
Newland Concert Brass
2004 Regional result:
Scotland – 2nd (182pts in a 11 band field)
Conductor: Mark Bell
Biography:
Mark Bell began playing Trombone at age 10 and quickly progressed to the Whitburn Junior band before moving to Salford in 1998 to study on the Band Musicianship course. There he studied Trombone under Andrew Berryman and Paul Milner, as well as conducting under Dr Roy Newsome and Prof David King. Mark has conducted Newland Concert Brass since Jan 2002
Band history:
The band was formed in 1987 with an emphasis on concerts.. Newland was taken from the venue where the first rehearsal took place i.e. the Old Academy in Bathgate whose benefactor was John Newland. Newland have contested in the 2nd, 3rd and 4th sections and have taken part in the British Championships on two occasions.
Achievements:
In Nov 2003, the band won the 4th section prize at the Borders Entertainments Contest . In addition they came 2nd at the Scottish champs, and have recently completed a successful tour to Neheim-Heusten in Hochsauerland, Germany.
Principal Players:
P. Cornet: Karen Heenan
Euph: Jennifer Heenan
Horn: Aileen Downs
Trom: Dave McAulay
Sop: Alec Spence
Flugel: Douglas West
---
Ogmore Valley
2004 Regional result:
Wales – 3rd (174pts in a 15 band field)
Conductor: Ivor Barnett
Biography:
Ivor Barnett is one of the most popular conductors in Welsh banding and one who has put a tremendous amount of hard work into developing young playing talent over the years. He has worked with various bands throughout this conducting career and has always produced musical performances from whomever he has directed.
Band history:
It is unclear as to when band started, but has origins from circa 1893. They are the only competing band in the borough of Bridgend in South Wales.

Achievements:
This is the first time the band has reached the national finals in over thirty years
Principal Players:
P. Cornet: Helen Jones
Euph: Glen Narbeth
Horn: Steve Roderick
Trom: Mark Tunster
Sop: Christine Barnett
---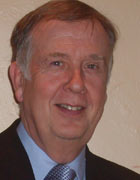 Pemberton Old B
2004 Regional result:
North West – 1st (180pts in a 19 band field)
Conductor: Peter Ashley
Band history:
Over the past ten years the senior band returned from the brink of extinction working its way through the sections now holds a respectable position in the Championship section of the North West Counties Brass Band Association. Success breeds success as they say and so came the B Band who has also started to make a name for themselves on the concert and contest stage.
Achievements:
2003 Preston – 4th
2003 North West Area -14th
Tameside – 4th
2003 Fleetwood – 3rd
2003 Pontins – 5th
2003 Wilkinson - 7th
2004 Preston NWCBBA – 1st
2004 North West Area – 1st
Principal Players:
P. Cornet: Nicola Banks
Euph: Bob Grant
Horn: Katie Littler
Trom: John Don Duncan
Sop: Steven Bridge
Flugel: Joanne Purdie
---
Pillowell
2004 Regional result:
West of England- 1st (181pts in a 21 band field)
Conductor: Clive Lewis
Biography:
Clive started playing the cornet with the Coleford Town Band at the age of 8 under the late Mr Evan Jones. He moved to Bream Silver Band at the age of 10 and was principal cornet by the age of 12. He later moved into the Championship section at Yorkley Onward, becoming principal cornet.
During this period at Yorkley he took on the training band (Yorkley Concert) which gave Clive the taste for conducting. In the early 80's he took on the MD's post at Drybrook and District Band before coming to Pillowell as M.D. about 20 years ago. The policy adopted at Pillowell has been on youth training, this is still on-going to this day. Clive still plays for first section Cinderford and also enjoys dance band work and is playing with the same dance band as he did when he was 13 years old.
Band history:
The last time Pillowell Silver Band competed at the National Finals was in the Third Section in 1990 in London. Pillowell climbed up the rankings and five years ago were a 2nd section band a position sadly the band were unable to maintain. In recent years the band have rebuilt and grown in strength on the perfect combination of youth and experience and a renewed belief and determination and now find themselves West of England 4th Section Champions and eagerly awaiting the National Finals in September.
Achievements:
Feb 2004: GBBA Entertainment Contest - 2nd Prize
Mar 2004: West of England Regional Contest - 1st Prize
May 2004: Weston-Super-Mare Own Choice Contest - 1st Prize
Principal Players:
P. Cornet: Kate Smith
Euph: Pete Sherwood
Horn: Rob Walkerdene
Trom: Anna Edwards
Sop: Steve Ruck
Flugel: Lydon Fellowes
---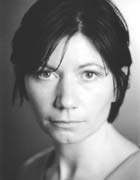 Potters Bar
2004 Regional result:
London & Southern Counties – 2nd (179pts in a 21 band field)
Conductor: Sarah Groake
Biography:
Not available
Band history:
The Potters Bar Town Band is based in South Hertfordshire, and has been entertaining the local community for many years. We were in existence during the second half of the 19th Century but disbanded in 1895. In 1948, a meeting was called to re-form the band. About twelve people attended and the current band was formed.

The instruments had been stored at the Bakehouse of Horase Tilbury, which stood at the junction of the High Street and Mutton Lane, (this is now the site of the Canada Life Building) they were cleaned and found to be playable. The Bass Drum is still used by the band on marches today.
Practices were originally held in a shed at the rear of the White Horse Public House, (now better known as the Cask and Stillage), and their garden was the site of the first public performance.
Two original members are still with the band; Mr Jack Smith, cornet player and for many years the Musical Director, and Robin Sander who with tremendous versatility has played in almost every section of the band.
Today's band has 20-25 players of all ages and abilities. We play with enthusiasm, look to extend our repertoire and raise the standard of playing throughout the band.
Achievements:
Not available
Principal Players:
Not available
---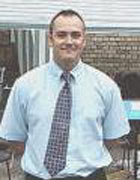 Radyr & Morganstown
2004 Regional result:
Wales – 1st (176pts in a 15 band field)
Conductor: Gareth Hann
Biography:
Gareth Hann is an up and coming conducting talent in South Wales. As a player he has performed with many of the leading bands in the Principality, and was for many years a member of the Cory Band before becoming Principal Cornet of the Tredegar Town Band.
His conducting talents have flourished with Radyr though and this young man has made an impressive impact on the banding scene in Wales with his thoughtful and musical interpretations.
Band history:
The Radyr and Morganstown (Melingriffith) Band history dates from Napoleonic times. In 1850 it had become a Brass Band with the Band's headquarters in New Houses, a row of workers cottages in the Melingriffith Tin Plate Works.
In 1913 the Whitchurch Brass Band was incorporated with the Melingriffith Cadet Corps then reorganised, in 1919, as 'The Melingriffith Volunteer and Cadet Corps Band'. The famous Mr. T.J. Powell was appointed conductor in 1920, heralding a new era for the Band.
The Band changed its name to 'The Melingriffith Works Band' in 1941 however an association with The Excelsior Ropes Works lasted for eight years and ended in 1973 when the Band reverted to its former and much respected title of 'Melingriffith' . After 45 years 'at the top' was eventually relegated to the Fourth Section and returned to Whitchurch where it remained until 1992. Unfortunately, the Band's membership continued to dwindle until there were only five playing members but the remaining players were determined that the Band should not be allowed to die.
The Radyr and Morganstown Band was formed in 1992 and began recruiting new members. The Millennium dawned and the Band felt it could justifiably re-instate the much-loved name 'Melingriffith' to its title. It's current name 'The Radyr and Morganstown (Melingriffith) Band' is a fitting tribute to the Band's heritage and the determination and fortitude of those five players who would not give up on the Band.
Achievements:
2004 National Eisteddfod of Wales – 2nd
Principal Players:
P. Cornet: Alan Gwynant
Euph: Colin Evans
Trom: Chris Kipling
Sop: Philip Morris
Flugel: Gareth Jones
---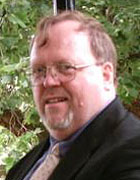 Rushden Windmill
2004 Regional result:
Midlands – 1st (178pts in a 17 band field)
Conductor: Richard Graves
Biography:
Richard was born in Letchworth Garden City and took up the cornet at the age of 14 and joined Letchworth Town Band. In 1975, he studied Trumpet at the Trinity College, London. Upon graduating, in 1978, he was invited to be the Principal Cornet of the Luton Band - a position held ever since.
With Luton, Richard won both the Stephen Howard Memorial Trophy and the Derek Stillwell. Memorial Trophy for best cornet player at the London 'Areas'. As a player he has 'guested' with many top bands and been a concert soloist. Previously he has conducted Royston Town Band and Ware Brass.
He conducted Ware at the 1992 Pontins finals and undertook a very successful tour of the USA in 1995. Currently a partner in a local business, he is also a Trumpet/Cornet/Flugelhorn instrumentalist, playing at weddings, shows etc and has numerous radio & television broadcasts to his credit. Richard also runs his own Jazz Band and Dance Orchestra and teaches Woodwind & Brass instruments privately.
Band history:
The band started life as a drum and fife band in 1860 but in 1875 a meeting was held, where it was decided to form a brass band, namely the Rushden Temperance Silver Band who entered its first contest in 1880 and won first prize!!!
The War put an end to the 'Temps' activities, but the band reformed in 1921 and quickly regained its reputation as being one of the foremost concert bands in the country. After World War II the band competed in the British Open Championships for the first time since 1909.
The band's position continued when in 1975 the decision was taken to rebuild the band room, situated on land beside the Rushden Windmill Club. The club gave assistance to the project and the band promoted the club by adopting their name - and so the Rushden Windmill Band was born.
By the late 1980's the band had begun to struggle, however, with much effort the band went from strength to strength. In 1995, under the baton of Lloyd Landry, the band took 2nd place at the Midlands Area Qualifying Contest and were invited to the Fourth Section Finals in London in the Autumn of that year. Despite dropping back into the 4th Section in 2002 the band has continued to do well on the contest stage.
Achievements:
2002 Winners 'B' section at the Milton Keynes
2003 Winners Leamington Spa contest.
2004 Third at the 2004 M.K.B.B.F. and wins highest placed 4th section band.
2004 Midland Area 4th Section Champions.
Principal Players:
P. Cornet: Jane Nichols
Euph: Mark Hanson
Horn: Martin Dummer
Trom: Sally Bruce
Sop: Julia Crask
Flugel: Lisa Adams
---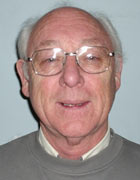 Standish
2004 Regional result:
North West – 3rd (178pts in a 19 band field)
Conductor: John Roberts
Biography:
John Roberts took up playing the cornet at the age of 7 in his local band Streets Fold Methodist (Now Moston & Beswick) and quickly moved up the cornet ranks. Always being faithful to his local band he gained experience by playing with many of the Manchester bands including Cheetham Hill, Beswick, Denton, and Newton Heath to name but a few.
National Service saw him as a full time musician playing with the Royal Air Force Band at Cranwell. Back in Civvy Street he moved to the Wirral and then to Merseyside, still keeping in touch with Street Fold but now playing with Plesseys Liverpool, Cammell Laird and St. John's Southport. Late 60's he joined Skelmersdale where he had many happy years, before taking up the baton in the mid- 70's with Freckleton.
From then he combined conducting and playing, playing with bands such as Hoggarths, Blackpool Brass and Skelmersdale. During the 80's he conducted the Lancashire Evening Post Band (now Brindle), Poulton, Blackpool Brass and Longridge where he had many successes. The 90's saw him with Goodshaw, reviving the Chorley Band and finally moving to Standish in the late 90's.
In his 30 years of conducting this is the first time he has conducted at the finals but he has played a number of times in the finals when they were held in the London area. The first occasion he actually played in the finals was when it was the Daily Herald Contest held at King's Hall, Belle Vue, when he was 12 years old.
Band history:
The present Standish Band was formed in 1952 in the village of Standish Lower Ground, Wigan.
The village was a mining village which, at that time boasted 4 collieries. A group of miners from these collieries formed the band which was funded by the Coal Industry Social Welfare Organisation (C.I.S.W.O).
The first name of the band was Crooke Miners Welfare Band and to this day it's still recognised as an N.C.B band, although of course there are no mines in the area. Over the years it has changed its name for various reasons.
The band started to rehearse in the Kirkless workshops and became known as Crooke & Kirkless Band, and after time Kirkless N.C.B Workshop Band. With the closure of the workshops a local private Mine owner Mr D. Anderson sponsored the band and it became known as Quaker House Colliery Band.
Subsequently the band moved to Standish and is now known as Standish band. As with most brass bands the band has a hardcore of players who have played for many years in Standish Band in fact there are two players who have been in the band since its formation in 1952.
Over the years we have had quite a few successes in competitions culminating in qualifying for the National Championships in Harrogate in 2004.
Achievements:
Last 12 months...
NWCBBA – Fleetwood 2nd Place
Pontins 2003 15th Place
Wilkinson's Northern Open 5th Place
Brass at the Guild (Preston) 7th Place
North West Area Qualifiers 3rd Place
During the past year we have been involved in about 20 concerts/walking days, but one concert that we are incredibly proud of is playing for John Newbigging at his 90th birthday party recently. He has been a registered player with Standish for many years as well as being associated with several more bands in the area.
Principal Players:
P. Cornet: Martin Trumble
Sop: John Cheetham
Horn: John Hall
Euph: Gary Parr
Flugel: June Newbigging
Trom: Nigel Banks
---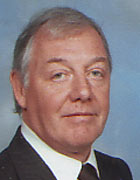 Uppermill
2004 Regional result:
North West – 2nd (179pts in a 19 band field)
Conductor: Alan Widdop
Biography:
Alan is very well known in banding circles and has an excellent ''track record' having progressed his last band Marsden through the sections leading them to Championship status during his tenure. Alan, a former bass trombome player, spent 6 years at Black Dyke Mills Band, followed by five years with Versatile Brass. He left Versatile Brass to become a player with such bands as the Sid Lawrence Orchestra and the BBC Northern Dance Orchestra. Alan has played with many great names over the years and has been on tour with artists such as The Three Degrees and Shirley Bassey
In addition to his playing achievements Alan has also taught music professionally at Bury Grammar Schools and Barnsley Music College and has undertaken some private tuition. He has a wealth of experience as a Conductor having been resident Conductor of Rochdale Band Whitworth Band Blackburn & Darwin Band and as mentioned previously the Marsden Band where he led the Band through from 3rd Section to Championship Section in less than 5 years.
Band history:
Uppermill Band was formed initially as a Youth Band in March 1979. Mr Ted Tooley offered to provide tuition and Mr Arthur Cooper who was to become the Bands President, very willingly offered the use of his home for the first rehearsal.
The numbers continued to swell to a maximum of 85 players aged between 7yrs and 14yrs At this stage it was necessary to divide the band into two based on playing ability.
Now to be known as Uppermill Band and with the introduction of some adult players to supplement the youngsters, Uppermill was registered as a 4th Section Band and began to enter local Contests with increasing success. Harold Robinson at this time led Uppermill to its first qualification for the National Finals in London in 1988 and the Pontins Finals in the same year. The baton for the two finals was with Eric Landon. Following a further change of MD, Mr Peter Weston led the band to its second consecutive qualification to the National Finals in 1989. These successes culminated in promotion to the 3rd Section.
Following the exodus of players the Band struggled to stay in the 3rd Section and found itself back in the 4th Section. The baton was taken over by Jim Hunter who led the Band for over 10 years, the last three years being very successful with many placings particularly at the Pontins and at local Contests with numerous prizes on three consecutive Whit Friday Contests
In 2003 Jim retired and Simon Wood was appointed. With a great deal of hard work Uppermill enjoyed a very successful 12 months culminating in the Bands qualification to this years National Finals in Harrogate. Following the Areas Simon stood down due to his heavy commitments and the Band was very fortunate to appoint Mr Alan Widdop. His first Contest with the Band will be at the Finals in Harrogate in September.
Achievements:
National Finals: London 1988
Pontins Finals: Prestatyn 1988
National Finals: London 1989
2004: Holmfirth Contest - 1st Place
2004: Buxton Contest - 1st Place
2004: Whit Friday Contests - 8 Prizes
2004: Tameside - 1st in 4th Section and 3rd in 3rd Section
Principal Players:
P. Cornet: Susan Ellis
Euph: Trevor Hughes
Horn: Ruth Dunning
Trom: Robert Dunning
Sop: Christopher Gillespie
Flugel: Anne Dorman
---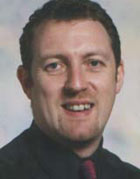 Waterbeach
2004 Regional result:
London & Southern Counties – 1st (180pts in a 21 band field)
Conductor: James Utting
Biography:
James began playing the Tenor Horn with the Lowestoft Town Band at the age of 8. He then progressed to Principle Cornet of Gunton Hall Silver Band and then Conductor of Waveney Valley Brass. He was a member of Matthews Norfolk Brass for a short time until joining the Cawston Band as Musical Director. James had a number of successful years with them moving from 4th Section to 2nd Section nationally. James then moved away from brass bands to concentrate on his teaching career until moving to Mildenhall and a position of Head of Music at Manor Community College, Cambridge.
James joined Waterbeach Brass in April 2003 where on his first area competition, took 1st place. He is looking forward to a long and successful partnership with the band. James has brought to the Band an enthusiasm and sense of fun which has attracted new players and improved its performance.
Band history:
Early in 1978 the first band practice held in the kitchen of founder members John and Beryl Few led to the development of formation Waterbeach Brass. The first Committee meeting was held on the 13th April 1978 and within a few years of formation the band were thirty strong, had fifteen juniors and had qualified for the nationals in London. Those early founding members continued to support the band throughout its development.
Achievements:
Cambridgeshire Champion Band in 1991 and in 2000
Principal Players:
P. Cornet: James Stygall
Euph: Sarah Smith
Horn: Nigel Armstrong
Trom: Richard Jones