National Championships 2004 - Harrogate - Second Section
6-Sep-2004
Band by band analysis of all the competitors battling it out for the crown of Second Section Champions of Great Britain 2004.
---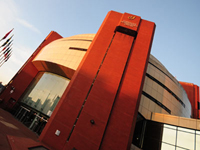 Thanks to all bands that helped us collate this information. An extensive amount of time has gone into putting this together. Unfortunately there are still a few gaps but if you send an email to stating your band and section we will try to amend your details as soon as possible.
Sunday 12th September 2004
Commences: following third section
Test piece: Chaucer's Tunes, Michael Ball
Adjuducators: Colin Hardy and C. Brian Buckley
---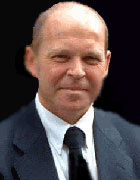 Barnsley Building Society
Region: Yorkshire
Conductor: John Hopkinson
Biography:
John started playing cornet at the age of 5 and followed in his father's footsteps by joining the Wharncliffe Silkstone Colliery Band. By the age of 15 he became solo cornet position with the National Youth Brass Band of Great Britain, and went on to become principal cornet with the Rockingham Band. John subsequently joined Barnsley Building Society Band as principal cornet, a position he was to hold for 10 years.
In 1984, John was a member of the Barrow Colliery Band Quartet that won the British Quartet Championship. His conducting career began in 1986 with Old Silkstone Band. Subsequently he was appointed resident MD to Barnsley Building Society Band. This enabled John to work alongside several professional conductors including Major Peter Parkes, Richard Evans, Gary Cutt and Ray Farr. He has since worked with other local bands including Strata Brass, Chapeltown, South Yorkshire Police and Stannington. John is employed as a Head of School (Land Based Studies) at Barnsley College.
Band history:
The band was formed in 1906 as the Birdwell & District Subscription Prize Band and later the Birdwell Brass Band. In the 1950s the band sought sponsorship from the local colliery and became Barrow Colliery Band. In 1974 the band moved to a purpose built band room at the back of Worsbrough Bridge Miners Welfare Hall. This has been the bands home ever since.
The 80's were a time of great success for the band. Brian Dyson, Ken Johnson, Steve Sykes and John Hopkinson conducted the band to a series of contest successes. A highlight of this period was an appearance in the Royal Albert Hall in 1984 where the band was placed second in the National Finals for 3rd Section bands. Steve Sykes came to prominence as Musical Director, as well as a tuba virtuoso, with a string of contest successes that will probably never be equalled.
In 1989 the mining industry in the area was in decline. Support from the industry was no longer viable so a campaign was launched to find a new form of sponsorship. John Hopkinson approached the Barnsley Building Society who were happy to undertake a new venture that gave the band financial stability and a new name - The Barnsley Building Society (Barrow) Band. In 1995 with Steve Sykes and 1999 with Ian Craddock the band made appearances in the National Finals for First Section bands.
Achievements:
2002: CISWO Finals Section 1 - Winners
2004: March Yorkshire Area Contest Section 2 - Runners Up
Principal Players:
P. Cornet: Alan Garbutt
Euph: Elizabeth Pope
Trom:Christian Hines
Horn: Paul Hamby
Sop: Andrew Fake
Flugel: Emma Fogerty
---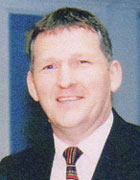 Barrhead
Region: Scotland
Conductor: Brian Keachie
Biography:
MD Brian N Keachie is the well-known former Principal Cornet player of Kilmarnock Concert Brass. A peripatetic brass teacher by profession, Brian received his early musical training within the Salvation Army. His interest for music in particular brass banding developed significantly when as a pupil of Kilmarnock Academy he came under the influence and leadership of his brother Andrew.
In 1969 he was appointed Principal Cornet of the Kilmarnock Youth Band. Within the space of 10 years as Principal Cornet, he helped lead Kilmarnock to achieve every honour available within Scottish banding, culminating with the band becoming Scottish Champions in 1979. He was Principal Cornet of Kilmarnock for 29 years during which time he achieved numerous competition successes and featured on television, radio and commercial recordings with them.
As a music educator Brian was the recipient of the 2002 Yamaha Scottish Instrumental Teacher of the Year Award. Appointed MD of Barrhead in 2002 he has been instrumental in the resurgence of them within Scottish banding, taking the band to a new level and in doing so, guiding them to numerous contest successes, most notably the title of 2004 2nd Section Champion Band of Scotland
Band history:
Barrhead Burgh Band was in existence as far back as 1819. From then onwards the band continued to function mainly at works outings and galas until, in the late 1870's, with the emergence of Barrhead as a town, the Band became known as the Barrhead Instrumental Band.
In 1903 Barrhead gained membership of the S.C.B.B.A. and entered the contesting field as a 2nd section band. New silver plated instruments were purchased on 1905 and by 1907 the band had become known as the Barrhead Silver Band.
In 1958 the band had regained membership of S.A.B.B.A., and despite a number of setbacks, have gone from strength to strength, representing Scotland on nine occasions at the national championships in England. When local government reorganisation took place the band was instructed to change the name to exclude the word burgh. However in 1995 the band reverted to Barrhead Burgh Band. In 1995 the band were awarded the Scottish Band of the Year trophy and are currently competing in the 1st section of S.A.B.B.A. The band made a successful tour of Germany in 1994 and in 1999 gave concerts in Ostend and Bruges and in Valkenburgh in Holland. In 1998 the band was awarded a £63,700 lottery grant for new instruments, with the band raising £21,000 as their contribution. The band has also raised over £2,600 for SENSE Scotland, their adopted charity.
Achievements:
9 previous appearances
2003: Fife Charities Band Association Contest – 5th Place
2003: Borders Entertainment Contest – 2nd Place
2004: Scottish Championships (2nd Section) - Winners
2004: Carnegie Trust Contest (2nd Section) - Winners
2004: West of Scotland Charities Band Association Contest - Winners
Principal Players:
P. Cornet: Alan Taggart
Euph: Jane Ann Cameron
Trom: Alex Williams
Horn: Elaine Cusick
Sop: David Black
Flugel: Martyn Ramsay
---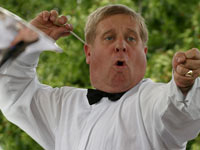 Becontree
Region: London and Southern Counties
Conductor: G. Sheldon
Biography:
In 2003, Becontree was delighted to announce the appointment of Mr Graham Sheldon as their MD. Graham was born in London in 1960 and began playing the cornet at the age of 8 in a local church band.
Graham joined the British Army as a Junior Musician in 1976 and undertook his initial training at the Royal Military School of Music, Kneller Hall. He went on to enjoy a successful career as a musician in the Band of Her Majesty's Irish Guards, where he was principal cornet for 8 years, and attained the position of Band Sergeant Major before his retirement from the Army in the year 2000.
When Graham left the British Army, he worked as an Administrator for the Salvation Army before taking up his current employment as Bandmaster of the Royal Air Force Wyton Area Voluntary Band, based at Huntingdon in 2002. Graham has always had a keen interest in local bands, both playing and conducting, and has achieved many contesting successes conducting, including Castle Point Brass Band. He was for 10 years Bandmaster of The Essex Police Band and has had a long association with Eynsford Concert Band.
He has conducted on two compact disc recordings and at many prestigious venues including The Queen Elizabeth Hall and The Barbican in London.
Band history:
Becontree was formed in 1981 in Dagenham. The Band is now based at Barnardos, the renowned charity for whom the Band has helped raise over £20,000 to date playing carols, in Barkingside, Essex.
In 1988 and 1991 the Band visited Witten in Germany, the twin town of Barking & Dagenham. Also in 1991, members appeared on the television programme "The Help Squad" with Michael Parkinson, when they were presented with a set of dinner jackets to use as uniforms.
In 1992 the Band accompanied the Musical Ride of the Household Cavalry, who performed with state trumpeters, mounted kettle drummer et al. They has played in local parks, gardens and concert halls, and at numerous South East venues, including Greenwich Park, Hampstead Heath, Hyde Park, The Savill Garden (Windsor) and St. James's Park. In 1996, they entered the L& SC Regional Championships for the first time and exceeded all expectations by winning 2nd prize! They have since qualified for the National Finals again in 1997 1998, 2001 and 2002.
The Band has also won numerous prizes at local brass band competitions. In 2000, the Band were delighted to be awarded the prestigious title of "Southern Counties Amateur Band of the Year". The Band's perhaps greatest contesting achievement came in March 2004 when, under the leadership of Graham Sheldon, they were Crowned London & Southern Counties 2nd Section Champions, with consequent promotion to the 1st Section from January 2005, and a trip to the National Finals in Harrogate where they will represent the Area for the 6th time in 9 years.
Achievements:
2003:
L&SC Regional, 8th Place [2nd]
2004:
L&SC Regional, 1st Prize [2nd] & Conductors Prize – Graham Sheldon
SCABA Spring Contest, 1st Prize [2nd]
SCABA Spring Contest, 3rd Prize [1st] & March and Trombone Prize
Principal Players:
Cornet - Chris Storey
Soprano - Steve Stokes
Flugel - Graeme Cornish
Horn - David Howell
Euphonium - Paul Hicks
Trombone - Chris Bailey
---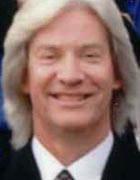 Ellington
Region: North of England
Conductor: Tony Swainson
Biography:
Tony came from the ranks of the Salvation Army, based at the Chester le Street Corps in North East England. In his youth he was in frequent demand as a euphonium soloist on the S.A. circuit before being accepted as a trombonist at the R.N.C.M. The switch to Tuba was a natural one and he made his professional debut with the Halle Orchestra in 1968.
Tony was appointed Principal Tuba with the BBC Scottish Symphony Orchestra 3 years later where he remained until December 1997 when he decided to relinquish his position in order to develop his career as a conductor, composer and teacher.

Tony has enjoyed considerable success conducting all of Scotland's best bands as well as several in England and Norway, with frequent appearances at all of the Major Contests throughout Great Britain and Scandinavia. He also directed professional string and wind ensembles for the BBC and has several TV, radio and commercial recordings to his credit.

Band history:
The band was first formed as an orchestral group in 1925 in the mining village of Lynemouth in Northumberland. However a lack of string players led the group to become all brass in 1926. Later that year an approach was made to the miners at the neighbouring Ellington Colliery and the band was adopted by them, taking the name 'Ellington Colliery Silver Prize Band'.
The Fifties proved to be a very successful time for the band who, under the conductor W.S.Bond, won the Fourth Section national title in 1952 and the Third Section national title in 1957. The band came upon difficult times in the early Seventies and almost folded but a determined effort by the remaining members, who recruited local youngsters to a training band, bore fruit and the band once again regained full strength. Several successful years followed with many contest triumphs, a win in the Third Section Mineworkers contest at Blackpool being the highlight.
Latterly the band have had an injection of new players, have gained promotion two years running and will be competing in Section 1 from January 2004.
Achievements:
Twice National Champions in the Fifties
Mineworkers Third Section Champions in Mid Eighties
Played in front of HM Queen at 2002 Royal Show
Back to back promotions 2003/2004
North of England Regional Championships – Winners Second Section
Principal Players:
P. Cornet: John Colvine
Euph: George Cuthbertson
Trom: Tony Beard
Horn: Eileen Litster
Sop: Anthony D Griffiths
Flugel: Susan Colvine
---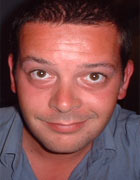 Felling
Region: North of England
Conductor: Graeme Tindall
Biography:
Graeme started his conducting career at age 20 with the Lanchester Band where he enjoyed a very successful 7 years as Musical Director. He appeared with them at the 4th section National Finals in 2000 held at the Royal Albert Hall and from there took them from 4th to 2nd section in the space of 3 years.
Graeme was then given the opportunity to conduct Gateshead Brass as resident conductor and enjoyed much success on the concert and contest front working alongside many of the Brass Band world's professional conductors. As a player Graeme held the position of Principal Cornet at Northumbria Police Band for 6 years and is now a registered player with Sellers International.
Band history:
The Felling Band was formed in 1873 as the Heworth Colliery Band and has a long tradition of music making in the Felling and Gateshead area. The band has been self-supporting since 1972, following the closure of the local colliery, at which time the members continued to run the band without financial support.
The membership of the band comprises local schoolchildren, students, teachers and workers from the local industry and commerce. The age range spans from 14 years to over 60 years and represents a good cross section of the local people.
Over the years the Felling Band has supported many local events and charities and has appeared in shows and plays at the Theatre Royal, Sunderland Empire and local venues. We are performing at National Trust sites and agricultural shows throughout this summer and we are also taking part in the Gateshead Flower Show.
We are a keen contesting band, attending several contests each year, currently competing in the Second Section nationally and Section A in the Durham League.
In 2000, the band qualified for the National Finals (3rd Section), held at the Royal Albert Hall, where we came 12th out of 16 bands
Principal Players:
P. Cornet: David Scott
Euph: Jason Smith
Trom: Don Fairley
Horn: Claire Tennet
Flugel: Ian Rogerson
Sop: Yvonne Malcolm
---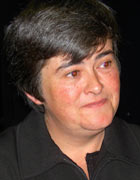 Forest of Dean
Region: West of England
Conductor: Jackie Gwynne
Biography:
Jackie Gwynne was born in the Forest of Dean and joined Yorkley Onward Band at age 9. She was taught by Brain Howard. She gained her Licentiate and Fellowship at Trinity College of Music in her early twenties, and taught privately in the Forest of Dean and the surrounding area. At this time Jackie became well-known as a Horn soloist.
She then went to University, and subsequently specialised in the teaching of music. She was Head of Music in a large Primary School for 6 years, with particular interest in the fields of Music Therapy and Special Needs. One of her proudest achievements was the development of a series of workshop-based therapy programmes working in association with the charity MIND.
Jackie began conducting 5 years ago and has been the MD of Forest of Dean Brass for 3 years. She was delighted to be appointed MD as she started her playing career at Yorkley Onward Band, which went on to form Forest of Dean Brass upon amalgamation with Coleford Town Band.
Band history:
Forest of Dean Brass was formed 10 years ago as a result of the amalgamation of Coleford Town Band and Yorkley Onward Band. The Band is entirely self-funding and most of the players live within the small area of the Forest of Dean, with only two players having to travel the 20-odd miles from Gloucester.
Forest of Dean Brass began competing in the 3rd Section and made progress under the baton of Roger Phelps through the rankings culminating in a spell in the Championship Section. Colin Hogg was appointed MD at this juncture, however, sadly, the band failed to thrive in this period.
Jackie Gwynne was appointed MD 3 years ago and the Band is slowly improving its results, most notably by coming second at this year's Area Contest. The Band is the reigning Champion Band of the Gloucestershire Brass Band Association, beating higher section bands to win the title in
November 2003 with their performance of Eric Ball's Resurgam.
Forest of Dean Brass is looking forward to representing the West of England at Harrogate, no small achievement for a village band with no formal financial backing.
Principal Players:
Principal Cornet: Craig Wintle
Euphonium: Merv Porter
Trombone: Hayley Marangon
Horn: Julia Powell
Flugel: Rebecca Berrow
Soprano: Kristyann Symonds
---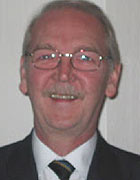 Hathern
Region: Midlands
Conductor: Dave Newman
Biography:
Coming from a musical family David began playing the cornet at the age of six. During his formative years he successfully auditioned for a position with the National Youth Brass Band of Great Britain, with whom he was a member for five years.
In 1970 he joined the City of Coventry Band on Soprano Cornet. During this time he was fortunate to play at the Royal Albert Hall on several occasions, also playing on many broadcasts and recordings. David was also a member of the famous Men of Brass under the baton of the great Harry Mortimer.
Under his baton Hathern Band has appeared in 4 National Finals including an appearance at the Royal Albert Hall. David became the Musical Director of Hathern Band in 1979 making him, we believe, the longest serving conductor in Leicestershire.
Band history:
The history of Hathern Band can be traced back to the 19th Century when it appears to have formed in the 1860's. Towards the end of the 19th Century a second band was formed and Hathern, with a population of about 1200 at the turn of the century, must surly have been unique in supporting two brass bands. The present band derives from an amalgamation of these two in 1917.
When David Newman took over as musical director in 1979 the band was in the 4th Section but has risen to Championship Section (1997) and currently resides in the second section (2003-2004). During this time appeared twice in the National Brass Band Finals in London and more recently at the 1st Section National Finals held at Cardiff International Arena in 1996.
The band has also made several recordings on both tape and compact disc. These recordings are major contributors to the finances of the band. Hathern Band doesn't just restrict itself to just doing concerts in the UK but has appeared in a number of European Countries. More recently the band made a visit to Hillerod in Denmark during early 1997.
Principal Players:
P. Cornet: Mike Wood
Euph: Richard Ward
Trom: Jonathan Barker
Horn: Vicki Reynolds
Flugel: Lesley Bentley
Sop: Ian Williams
---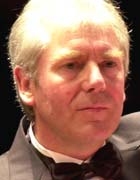 Kilmarnock
Region: Scotland
Conductor: Ray Farr
Biography:
Ray Farr was educated at the Birmingham School of Music and at the Royal Academy of Music. After 10 years as a professional musician with the BBC Radio Orchestra he started his career as a conductor. He has appeared in concerts around the world and in some of the finest concert halls and has gained a reputation as a stylish conductor and a planner of interesting concert programmes ranging from light music to "avant-garde". He is equally adept in Classical and modern music and has conducted opera, ballet and oratorio. In 1988 Ray won a special Arts Council Award to study contemporary music with Edward Gregson and Jorma Panula, Professor of Orchestral Conducting at Helsinki's Sibelius Academy.
He has conducted at many prestigious festivals and has made several LPs, CDs and TV appearances. Ray has appeared with BBC Radio Orchestra, Norwegian Radio Orchestra, the Stavanger Symphony Orchestra, Sandnes Symphony Orchestra and Kristiansand Symphony Orchestra.
Ray has recently accepted a position at the University of Durham, England as Conductor in Residence.
Band history:
Founded in 1970 as a youth band for young people from schools in the Kilmarnock area, Kilmarnock Concert Brass is proud of its past and particularly looking forward to participation in the National Finals.
The band Roll of Honour includes Scottish Band of the Year (1977, 1979, 1982), Champion Band of Scotland (1979), BBC Radio Fanfare Winners (1979), and finalists of BBC TV Fanfare Competition (1982, 1984). The last time that Kilmarnock Concert Brass participated in the National Finals was in 1996 in Cardiff, when they were in the 3rd Section, and they
were placed 2nd. Since then the band have been working hard to win promotion again and are thrilled that their hard work has now paid off.
Principal Players:
P. Cornet: Phillippa Dyet
Euph: David Mason
Trom: Alastair Brown
Horn: Tammy Docherty
Flugel: Yvonne Craven
Sop: Amanda Bennie
---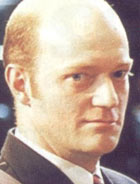 Llanrug
Region: Wales
Conductor: T. Wyss
Biography:
Thomas Wyss is one of the most respected band trainers and conductors in the UK. After completing his studies at Huddersfield College he worked closely with Howard Snell developing his arranging and composing techniques as well as his conducting skills.
He was a member of the Fodens Band that gained various contest successes during the late 1980's and 1990's before his freelance conducting career saw him firstly make an impression with the Northop Band in Wales, leading them to numerous contesting successes and to the National Finals at the Royal Albert Hall.
Since this time he has worked with many bands, including periods as Musical Director with with Yorkshire Imperial, Tredegar and Fodens. He directed the Tredegar Band into 3rd place at the 1999 National Finals of Great Britain.
He remains in great demand as both a player as well as conductor and he has also become a well-respected adjudicator at the highest level, including the European Championships of 2001 in Montreux.
Band history:
Llanrug will be competing in the 2nd section for the second year running, the first time in the band's 175 year history that is has reached back to back appearances at the finals. The band will be promoted to the First Section in January but hope to improve on last year's 14th place at Dundee. For the first time, the band will be taking to the stage under the baton of Thomas Wyss.

Accomplished soloists sit on every corner with Geraint Jones on cornet, Dave Roberts on euphonium, Gwyn Edwards on horn, Dewi Davies on flugel with newcomers Owain Jones and Julie Basset on trombone and soprano respectively, both of whom are reading music at the Royal Northern.

On a very sad note, the band lost one of its most stalwart bandsmen last week after a year long illness. John Tame, who originated from Wiltshire took up cornet with the band back in 1972 and continued playing until Christmas last year. Llanrug would like to dedicate their performance of Chaucer's Tunes at Harrogate to John.
---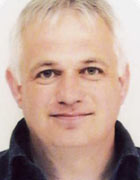 Markham and District
Region: Wales
Conductor: Adrian Morton
Biography:
Adrian started playing the cornet in his local band in Barry. He has played for some of the country's top bands including GUS, Sun Life, Parc and Dare and Cory. A founder member of the National Youth Brass Band of Wales, Adrian was principal cornet for three years and was given the tutors award for outstanding contribution to the band.
In 1987, Adrian started a three-year course at the Welsh College of Music studying trumpet with Terrance Lax and Brass Band studies with Nigel Seaman. After leaving college he worked with the Welsh Brass Trio and did much freelance work. In 1994 he started teaching for the Greater Gwent Music Support Service, and went on to conduct the Gwent Youth Brass Band winning the National and European titles with them and appearing at the Royal Albert Hall after winning the top prize at the National Festival of Music for Youth.
Adrian has conducted many bands over the years including a three-year connection with the Tongwynlais Band. Adrian is still a full time brass teacher and enjoys playing trumpet with the Gower Brass ensemble who are looking forward to a busy year of concerts, including a first performance of a piece for brass ensemble and mixed choir from composer Carl Jenkins.
Band history:
Markham British Legion Band was formed in 1928 and held its first rehearsals in a tin shed behind a cafe at Markham.
It became the Markham and District Colliery Band in 1930 and, by the time the Second World War had started, had achieved considerable success. After the war it took a long time to get going again but by 1958 the band had achieved Championship standard. In 1967 the band moved into its own band room and in 1968 was the Champion Band of Wales.
In 1976 a storm destroyed their band room, all their music and uniforms. The long haul back started with the formation of a Junior Band and gradually things improved. The culmination was the opening of a new band room at the Showfield, Blackwood. Since then they have gone from strength to strength. They now have a full complement of bandsmen and are in the First Section of the South Wales Band Registry.
The band has competed in numerous National Brass Band competitions, winning many and has performed at the Crystal Palace, The Albert Hall, Pontins and the Royal Eisteddfod.
Achievements:
Welsh National Champions 1968
3rd Section Pontins Champions 1988
2nd Section Welsh Champions 1989
1st. Section Welsh champions 1998 and third in 1999.
2nd Section Welsh Champions 2001 and 2002
1st Section Runners up 2003
2004: Swansea Areas 2nd Section: 2nd Prize
2003: Treorchy Contest 1st Section: 1st Prize
Weston-S-Mare Championship/1st Section: 3rd Prize
Ebbw Vale Contest 1st Section: 4th Prize
Principal Players:
Principal Cornet: Philippe Schartz
Soprano Cornet: Lee Elliott
Flugel Horn: Robert Sweet
Solo Horn: Clive Pinney
Solo Euph: Nathan Davies
Solo Trombone: Rob Samuel
---
Old Hall Brass
Region: North West
Conductor: Neil Parkinson
Biography:
Neil Parkinson is a founder member of Old Hall Brass and has been the only Musical Director in its relatively short history. Neil started conducting with Orrell Silver Band and is famed for his ability to provide entertaining concerts with his comical nature and extremely bizarre tales.
Neil has worked tirelessly for the band, putting a tremendous amount of effort in during the bands earlier days to keep the band moving in an upward direction. Unfortunately Neil has decided to stand down as MD of Old Hall Brass after the National Finals for personal reasons and the band is looking for a new MD.
The new man at the helm will have a very difficult act to follow, but we are hoping to find someone who can take us further. The band will be extremely sorry to see Neil retire, but we know he is doing it for the best of reasons.
Band history:
Old Hall Brass were formed in 1989 by a group of like-minded musicians from Orrell and the surrounding area. The band takes pride in its concert work, having played as far afield as the Isles of Bute in Scotland and a Fundraising Event at the Grosvenor House Hotel, Park Lane, London.
In many ways, contest work takes second place, as the band tends only to enter three contests a year, with the major effort reserved for the Area Finals at Blackpool. This is reflected in the results we have obtained over the years. The band has qualified for the National Finals on four occasions and came 9th in 1997; 6th in 1999 and 7th in 2000. On all these occasions and for the Area Contest wins needed to get to the finals, Dr Roy Newsome has acted as Professional Adviser to the band, and a great debt is owed to him for his outstanding musical advice.
In 2000, the band released its debut CD, 'Somewhere Out There' and its second offering 'Laudate Dominum' was released this year. In 2004, after becoming 'acclimatised' to the Second Section, the band played 'Kaleidoscope' at Blackpool and, with advice from Ian Brownbill, won the Area Contest by 2 points, securing promotion to the First Section and a place in the Finals at Harrogate.
Achievements:
1997 – North West Area Fourth Section Champions
1999 - North West Area Fourth Section Champions
1999 – Tameside Contest Fourth Section Winners
2000 - North West Area Third Section Champions
2001 – Fleetwood Contest Third Section Winners
2004 - North West Area Second Section Champions
Principal Players:
P. Cornet: Peter Littlehales
Soprano: William Parkinson
Horn: Mark Patmore
Euphonium: John Sudworth
Flugel: Sam Peddle
Trombone: Bob Crawshaw
---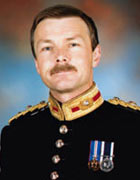 Otterbourne
Region: West of England
Conductor: Lt Col Chris Davis
Biography:
Born in 1959 in Hampshire, Lieutenant Colonel Chris Davis took an early interest in music, playing in various combinations in and around the Winchester area.
On completion of three years training at the Royal Marines School of Music he joined the Band of the Commander in Chief Naval Home Command. The next eight years saw continuous service on board Her Majesty's Yacht Britannia. Having completed the Bandmasters class of 1988 and receiving the Silver Medal of the Worship Company of Musicians. 1992 saw a return to the Royal Marines School of Music as the leader of the Staff Orchestra. It was also during this year that he was successful on the Admiralty Interview Board and was commissioned in 1993.
There followed two years study at University College Salford, where he gained a First Class Honours Degree in Band Musicianship, On graduating from University College Salford he was appointed Assistant to the Principal Director of Music in 1994. During 2000 he found himself returning to the Band of HM Royal Marines Portsmouth, the band in which he began his playing career, as its Director of Music.
In 2002 he assumed the position of Commandant of the Royal Marines School of Music and Principal Director of Music Royal Marines, the seventh in a line of celebrated musicians who have held the appointment.
Band history:
The band was formed in 1974 to offer playing opportunities to individuals whose age precluded their participation in the Hampshire Youth Concert Band. Originally called Hampshire Concert Brass, the band changed its name to City of Winchester Brass in 1980, in recognition of its place within the city.
In 1997 the Band was awarded a grant from the National Lottery, and shortly afterwards moved to new facilities at Otterbourne Village Hall. In December 2003 the Band announced that it was changing its name to 'Otterbourne Brass' to celebrate the community involvement in the village that has become our home.
---
Raunds Temperance
Region: Midlands
Conductor: John Fletcher
Biography:
Born in the Rhondda Valley's, John started playing trombone with Cory Junior Band at 8 years of age. He also helped the Upper Rhondda Comprehensive Band win the National Youth Finals in 1981 and still based in Wales he joined the Mid-Rhondda Band.
John was accepted into the Forces in 1996 and went on to be Principal Trombone for 7 years in the Queen's Royal Lancers. He played at the Royal Tournament at Earls Court, the Monte Carlo Rugby Sevens, but above all being honoured for his service in the First Gulf Conflict.
Leaving the Forces in 1993 John returned to his brass band roots and accepted the Solo Trombone Chair at the Kibworth Band. Late in 1995, John was approached by the Raunds Temperance Band to help as a player and in January the following year was offered the Conductors position. Pushing the band hard and raising membership and morale, the RTB arrived back on the contest platform in 1998. They have since become 2000 and 2002 Midland Area Champions and John hopes the RTB can maintain progression and take on their hardest challenge, promotion to the First Section.

Band history:
The Raunds Temperance Band was formed in 1886 in the village of Raunds in Northamptonshire. The village was primarily a footwear making base and the Band is believed to be the second oldest Temperance Band in the country.
In 1905 it led the footwear workers on a march to London to fight for decent conditions and working wage. The Band has taken part in many Contests over the years held in De Montfort Hall, Leicester; Town Hall, Nottingham and in its heyday reached Championship status.
Over the years, the Band has had many ups and downs and with the decline in the footwear industry, lost many players. Over the past 20 years the Band, like countless others throughout the country, has struggled for its very existence, but in the early 1990's due to a dedicated core of personnel it was able, with the help of players from the area to take part in the Music Festival and Twinning Ceremony between Raunds and Kamp-Bornhofen; two villages along the banks of the River Rhine in Germany.
The turning point in the Band's fortunes was the appointment of John Fletcher as Musical Director. John started to rebuild immediately and in 5 years the Band's strength had reached it's present level with players travelling from Northampton, Peterborough and Leicester to be part of the 'Raunds Experience'.
Achievements:
2002 Area Finals 1st Prize 2nd Section (Midland Champions)
National Finals 5th Place 2nd Section
2003 Area Finals 5th Place 2nd Section
Treorchy 5th Place 2nd Section
2004 Area Finals 2nd Place 2nd Section
Principal Players:
Kay Hollingsworth - Cornet.
Lee Rodgers - Soprano.
Barry Turner - Horn.
Richard Hollingsworth - Euphonium.
Lynda Fletcher - Flugel.
Steve March - Trombone.
---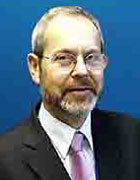 St Albans
Region: London and Southern Counties
Conductor: Stuart Garman
Biography:
The Band's MD since early 2003 has been Stuart Garman. Stuart was brought up in the Salvation Army and played solo cornet with the famous Enfield Band. It was on the Soprano Cornet that he earned himself an international reputation, which included a period with the Sun Life Band.
On the conducting side, Stuart built an enviable standard of musical excellence with his SA youth band, which included CD recordings and overseas tours. He also had a very successful spell as MD with the Thornbury band in Bristol. Stuart is a Chartered Secretary by profession and is currently Finance Director & Secretary at the Royal Air Force Museum in Hendon
Band history:
St Albans City is a progressive and friendly band based near the centre of the city whose name it bears. They have been making a contribution to local musical life since their foundation over 100 years ago. A busy schedule of concerts and contests finds the band performing throughout Hertfordshire and beyond.
Rapid musical progress has been made over the last few years, with 3 promotions in the last 5 years. 2005 will find the band competing in Section 1. The band's growing reputation was also echoed in a very complimentary review in the "Bandsman" of the band's performances in St James Park last year.
Principal Players:
P. Cornet: Nicholas Garman
Euph: Alan Alexander
Trom: Mike Savage
Horn: Dan Savage
Flugel: Gari Spearpoint
Sop: Derek Glenndenning
---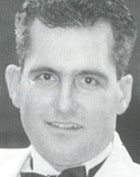 Stourport on Severn
Region: Midlands
Conductor: David Maplestone
Biography:
David was born in South Wales and began his banding career with Cwmbran Town Band. In 1977, David moved to Yorkshire and joined the Grimethorpe Colliery Band where George Thompson who helped him win the National Open Solo Championship by the age of twenty taught him. In 1983 David left Grimethorpe to become principal cornet of the William Davis Band before joining the Heart of England Band.
In 1991 that he became MD of the Banks Brewery Band taking them to the Albert Hall before conducting the BTM Band where he directed them at European Championships.
After leaving the BTM band David was invited to conduct the JWE Mobilephone Dodworth Band before joining Wooley Pritchard Sovereign Brass in 1996. There he won with them the title of French National Champions and the Burtonwood Championships in a short space of time. Subsequently, David spent 2 years at The Staffordshire Band taking them to the First Section National Finals 2002 in Torquay where they won and were promoted back to Championship Section.
Band history:
The band was originally set up as Stourport Youth Band under the leadership of George Jackson in 1969. As members of the band matured the word 'Youth' was dropped whilst in 1981 George Jackson retired and Colin Farlow then lead the band for fourteen years, which included promotion to the Second Section in 1995.
The band reached the National Finals in 1991 but was disqualified for arriving late due to coach problems. David Bishop-Rowe took over as MD in 1995 and remained at the helm for four years during which time the band obtained a National Lottery grant to purchase new instruments. David's final contest result with the band was third place at the Midlands regional qualifiers, narrowly missing out on a trip to the nationals.
In 1999 the band secured the services of David Maplestone. David took the band to much contesting success and excellent results in the Midlands area saw the band promoted to the Second Section for 2002 and the following year a third placed area finish meant a trip to Dundee for the National Finals. The band were awarded third place again this year and so they visit Harrogate for a second successive Nationals appearance.
Achievements:
Over recent years the band has achieved much contesting success, wins at Leamington (2000 and 2001), Wychavon (2002) and Rhyll (2001) have accompanied major progress in area contests where the band narrowly missed out on promotion to the First Section this year.
Principal Players:
P. Cornet: Neil Fishbourne
Euph: Emma Field
Trom: Neil Muir
Horn: Jo Foskett
Sop: Roy Osborne
Flugel: Alison Hatfield
---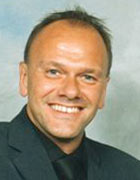 Wire Brass
Region: North West
Conductor: Paul Andrews
Biography:
Paul began playing the Euphonium at the age of 11 in the local youth band, under the guidance of his father Len Andrews. At the age of 21 he achieved one of his goals by joining the world renowned Leyland Band, progressing to Principal Euphonium under their Musical Director Richard Evans.
It seemed inevitable that he should follow in his fathers' footsteps and 'take up the baton'. Since 1989 he has conducted many of the countries finest bands including Besses o' th' Barn and Wingates. For 5 years alongside his friend and fellow Musical Director John Hinckley he was involved with Carlton Main Frickley Colliery Band, sharing with them many successes on the contest scene.
Paul was one of the founding members of Wire Brass in September 2001.
Band history:
The Band was formed in 2001. They thought there was a place in Warrington for a quality band that would be able to put Warrington on the National map in the brass band world. This they intended to do through contesting at local and National level.
Several of the band began playing in the local youth bands, but were forced to join bands out of the district. This they now hope to rectify by providing a quality band on their own doorstep, hopefully keeping local players in a local band.
They have enjoyed much success on the contesting scene. The band entered their first contest at Preston Guildhall in 2002 and took top honours in the Second Section, beating many more established bands. The North West Regional Contest was then entered and once again they upset all the bands and walked away with 1st prize and qualification into the National Finals, guaranteeing promotion to the 2nd Section. Unfortunately only 2nd spot was claimed at the Nationals. In 2002 the band lifted 1st prize at Pontins and the North West Counties Contest. They also won at Rhyl and Wychavon Festivals of Brass.
2004 has already been a productive year notching up a 1st prize at Preston Guildhall, 2nd prize in the North West area contest in Blackpool which qualified the band for the National Finals, 1st prize at the Rhyl Entertainment's Contest and a runaway victory at the Tameside contest. The success of the band over the last year has paid off in that at a local level the band has been promoted to the 1st Section.
Principal Players:
Principal Cornet – Mike Jones
Soprano Cornet – Andrea Egginton
Solo Horn – Annabel Stapleton
Euphonium – Dave Woolam
Flugel – Peter Banks
Trombone – Jill Riley
---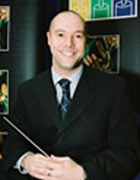 Yorkshire Building Society Concert Brass
Region: Yorkshire
Conductor: Michael Hannan
Biography:
Yorkshire Building Society Concert Brass was delighted to sign Michael Hannan as their new Musical Director earlier this year.
Michael, who has a long history with Concert Brass, started playing cornet when he was five, taking his first principal cornet chair at just 12 years of age. His first position with the now Yorkshire Building Society Concert Brass was when he was 13 years old. Michael's greatest accolade during his younger days was working his way to solo cornet with the National Youth Brass Band of Great Britain.
In more recent years, Michael has played solo cornet with many bands on different occasions including Brighouse, Sellars International and Desford. He was also a member of the Black Dyke Band for two years, which included a win at the National Championships.
Michael came back to Concert Brass in January 2003 on a temporary basis to take the band to the Yorkshire Regional Championships - where they secured third place - and was offered and accepted the position on a permanent basis in May.
Band history:
When Yorkshire Building Society's sponsorship of Concert Brass commenced in 1993 the band was ranked in the Fourth Section. The new partnership brought with it a new determination and focus for the future, which saw the band climb through the rankings into the First Section within six years.
The band continually seeks to build on its success and improve its concert and contest performances and today the Band has an excellent reputation. Indeed bookings for the band increase year on year as it successfully secures repeat engagements as well as generating new bookings by reputation.
The Band has an extensive repertoire of popular tunes as they aim to entertain wide audiences, rather than performing brass music to a dedicated few. Their concerts can include anything from highlights of modern musicals to old favourites like Glenn Miller and Frank Sinatra or even a classical masterpiece followed by a jazz or rock medley.
The band actively supports local communities and charities through fund raising concerts, but is also renowned for its performances to smaller audiences at private functions
Principal Players:
P. Cornet: Rob Gill
Sop: Alun Perry
Euph: Jim Ely
Trom: Matthew Renshaw
Horn: Nicola Storey
Flugel: Tim Pool