4BR Music Review: Four latest releases from Prima Vista Musikk
1-Sep-2010
4BR looks at four of the latest releases from Prima Vista Musikk.
---
Prima Vista Musikk has been making a name for itself over the last couple of years, with a growing stable of highly influential, as well as popular and innovative composers now under it's wing.

And although the market place for new music is a highly competitive one it does help when you can call on the talents of the likes of Karl Jenkins CBE and Elgar Howarth, to Dan Price, Paul Lovatt-Cooper, Peter Meechan and Lucy Pankhurst to provide new and interesting musical output.

We got our hands on four of their more recent popular releases, and with the help of our road test band at 2010 Welsh and Grand Shield champion, Tredegar we put them through their paces.

For more information about each of the pieces reviewed, go to: www.primavistamusikk.com/
---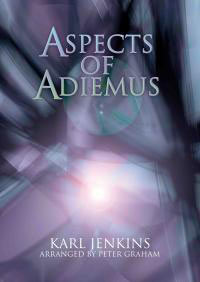 Aspects of Adiemus
Karl Jenkins CBE
Arranged by Peter Graham
Duration: 20.00 mins approx
Price: £74.95 (score & parts)

You can't not have heard this music.

It's brilliantly adaptive, unconsciously infectious, commercial gold dust. The universality of its appeal has spawned many imitators, yet none come close to the original.

What was music for an airline advert has quickly become the iconic music for the consumer masses. Its appeal has meant that it has help sell everything from insurance to chocolate. The 'Adiemus' albums have sold in their millions.

This brass band arrangement, aimed very much as a concert item, is a skilful adaptation of five 'songs' from the 'Aspects' franchise, which although testing in places, is well within the scope of solid Second Section bands and above, as well as quality youth bands.

The iconic sounds of the opening 'Adiemus' will soon tell the audience what they are in for (and will invariably be accompanied by knowing nods of recognition), whilst the following lyrical 'Chorale – Za Ma Ba', serves as a brief reflective interlude.

The rhythmic 'Song of the Spirit' evokes colourful images whilst the following 'Chorale – Vocalise' is a lovely deeply hued melodic change of gear.

The finale is a driving, purposeful 'Song of the Plains', which reaches a dignified climax full of excitement and passion, although the MD may have to decide on which optional finish they choose if they are pressed for time.

Throughout the work, the percussion section is kept busy, with up to five players employed on everything from congas to bass drum, doholla and xylophone, whilst the individual band parts (and solo feature lines) have their testing moments, although all can be overcome with confidence and comfort by competent players.

A fine, clear score and well laid out parts makes for a quality overall package.
---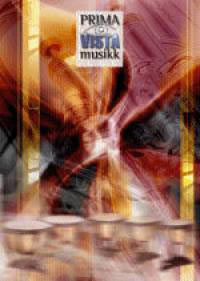 Mist of the Forest
Gareth Wood
Duration: 5 mins approx
Price: £24.95 (score & parts)

'Mist of the Forest' is the atmospheric penultimate movement of Gareth Wood's extended suite, 'Brass Triumphant', which was written for the Cory Band as part of their 125th anniversary celebrations in 2009.

Inspired by the area of South Wales where the composer spent much of his childhood, it evokes the almost surreal change that has taken place on old colliery land, which has been transformed from the scarred ugliness of industrialisation to the natural beauty of managed forestry.

The music is sparse, reflective and atmospheric, and although only five minutes in duration extends a good band's capabilities to play traditional brass band basics well, as it portrays the changing vistas through the evaporating miasma of moisture that has crept over from Swansea Bay.

Cory has used the work accompanied by projected video images and this combination brings an added dimension to a highly effective piece – something bands could do well to try themselves in concert.

Clearly scored and printed, it provides an interesting, inventive opportunity on a familiar reflective theme.
---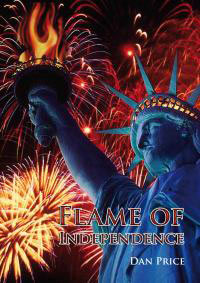 Flame of Independence
Dan Price
Duration: 3 mins 30 secs approx
Price: £34.95 (score & parts)

Dan Price is a very clever, intelligent composer, with an innate ability to capture subtle aspects of pastiche as well as distinctive threads of originality – even in such short works as this.

This 'Fanfare & Theme' is inspired by the iconic Statue of Liberty, that stands tall (305 foot) and proud (inspired by the ancient Roman goddess Libertas) on Liberty Island in New York harbour - a symbol for all that is good about the USA – even though the popular myth that it was the first thing immigrants saw as they came to America is untrue (that was in fact a hotel built in the shape of an elephant!)

As you would expect, the work provides a cracking opener to any concert or entertainment contest, and although it does take a bit of playing, it should come well within the scope of good quality Second Section bands and above, as well as youth ensembles.

It does need four percussionists and there are a few tricky corners to overcome, although the secret to its success will surely be the ability to play it with real bravura and polished brilliance.

An effective opener, it is clearly printed and comes with just enough facts about the statue in the preface for the compere/MD to show off his general knowledge quiz skills too (although the elephant story comes from the television programme QI).
---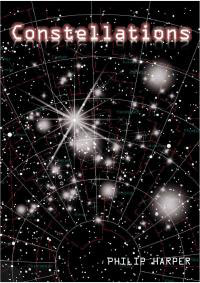 Constellations
Philip Harper
Duration: 12 mins approx
Price: £49.95 (score & parts)

Now here's an interesting piece – and one to keep an eye out for in the future one suspects.

12 minutes long, aimed at competent First and high Second Section level; colourful, exciting, user and listener friendly, with plenty of work for featured soloists and ensemble, containing interesting, but not over demanding, or over exotic, percussion.

Now what boxes do they all tick we wonder?

Written as a 'razzmatazz' showcase for Black Dyke (although interestingly not referred to as a concert piece), Philip Harper's 'Constellations' is a three-movement work played in one continuous take, which draws inspiration from the heavens above.

As you would expect from the composer, it is stylish and vibrant, with strong rhythmic undercurrents.

The first section, 'Supernova', which comes after a short introduction, is funky and bold, and features early work outs for the trombones, flugel and horn.

Meanwhile, the second section, 'Stargazing', is much more reflective and asks demanding questions of the featured solo lines (euph, tuba and baritone in particular) underpinned by effective percussion work.

That just leaves the all bells and whistles finale entitled, 'Big Dipper', which in reality is a bit of a 'big band' pastiche, full of flowing ups and downs and the odd instruction for players to 'ad lib' in 'swing' mode – a real danger for it to sound horribly, horribly awful in the wrong hands.

It's a very enjoyable bit of taxing, teasing, musical fairground ride music that has more than enough about it to ensure that bands and their MDs will have to fasten their safety belts on take off if they are to return to earth without too many expensive mishaps.

Prima Vista may well be selling lots of performance tickets for this ride in the months to come.
4barsrest Classifieds
Harrogate Band
We currently have vacancies for EUPHONIUM & HORN players to complete our ambitious and dynamic teams. We rehearse on Wedn...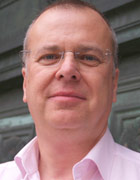 Nigel Seaman
ARMCM ARNCM
Conductor,band trainer,teacher and adjudicator