Brass in Concert DVD 2009
22-Jul-2010
A bit like the World Cup, the 2009 Brass in Concert contest wasn't truly memorable - although the well picked selection of highlights make for enjoyable viewing.
---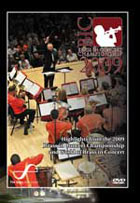 Highlights of the 2009 Brass in Concert Contest and World in Brass Gala Concert
Various bands, conductors and soloists
The Sage
Gateshead
14th & 15th November 2009
World of Brass Triple DVD: WOB141
Produced in Widescreen 16:9 aspect ratio

Brass in Concert remains the only band contest on British soil that can genuinely claim to be 'sold out', every year.

The move to The Sage reinvigorated the event and now a highly enjoyable weekend includes masterclasses and 'try out' sessions for youngsters, as well as a popular Gala Concert. No wonder tickets are hard to come by.

It's understandable then that the DVD recording of the highlights is eagerly awaited.

One to be remembered?

However, like the World Cup this year in South Africa, the 2009 contest wasn't a truly riveting one

There was plenty of quality on show without a doubt, (although thankfully we didn't have to endure the sounds of any bands playing vuvuzelas) but nothing that really took the breath away – and certainly no individual player who made the stage their own.

There was an air of entertainment caution on display.

Familiar

This enjoyable triple DVD set also has something of a cautious familiarity to it, although that is more to do with the producers giving just about everyone involved a moment or two in the spotlight.

Disc 1 features the Gala Concert on the Saturday evening (with some added extras from the concourse concert during the day), whilst discs 2 & 3 focus on the contest on the Sunday.

Timeline Vision's intelligent camera work maintains the standard they've set themselves in recent times, and with excellent post-production work by Richard Scott, informative programmes notes and Frank Renton on warm, witty form, there is welcoming feel to the whole product.

Disc One

The Gala Concert highlights show Black Dyke, Cory and Fountain City Brass off to fine effect – all three enhancing their hard earned reputations for concert excellence.

The national champions produced a set that had many licking their lips in hope that the Queensbury outfit could well be dipping their toes in Brass in Concert contest waters in years to come. It was seriously good playing – and the informed listeners left knowing that they had heard the band on top class form.

So too 2009 BBC Radio 2 Young Brass Soloist winner, trombonist, Stephen Sykes, who demonstrated just why is becoming such an accomplished musician, whilst Cory delivered a polished trio of numbers that had that well defined stamp of class.

Not out of place

Fountain City were by no means out of place though in this exalted company and delivered a slick and highly entertaining trio of numbers under the baton of conductor, Joseph Parisi, with 'Over the Rainbow' featuring Matthew Vangjel one of the highlights of the whole weekend.

The remainder of disc is given over to the 2009 Action Medical Research Youth Entertainment Champion, Youth Brass 2000, with a spirited performance of 'Call of the Cossack's' (all from memory) that deserved to be witnessed by many more people than it did.

Disc Two

And so to the contest itself, with the second disc featuring the first six bands of the competition on the Sunday.

Items from Carlton Main, Rothwell Temperance, Fountain City, Flowers, Cory and Desford make up the varied fare – some items working better than others in execution – both on the day and here.

The quartet of bands from this line up that filled the bottom four places come the announcement of the results could have little cause for complaint (there seemed a reluctance on their part to really try something inventive), whilst the quality of Fountain City's innovative approach and Cory's well rehearsed professionalism ensured they ended up higher in the prize list.

Disc Three

It was the second half of the contest where the real highlights came though with the performances of Leyland, Reg Vardy, Foden's, Brighouse & Rastrick, Fairey and Grimethorpe.

Each opted to showcase their strengths in programmes that although not totally ground breaking, still brought something a little different to the proceedings: from the traditional entertainment fare of Grimethorpe and Brighouse, through to Leyland's emphasis on youthful zest, Reg Vardy's slick choreography and Fairey's dolly mixture programme of musical colours.

First win since 2000

Foden's out did them all though, and with their space inspired theme stole a march on their rivals to take the title thanks to plenty of high class playing and some inventive use of projected images.

It wasn't vintage Foden's by any means, but good enough Foden's to win for the first time since the year 2000.

It may not have been the most memorable of contests, but thanks to a well chosen selection of highlights the wheat has been separated from the chaff and once again World of Brass has done a fine job of packaging a daunting project into a enjoyable end product.

Malcolm Wood
4barsrest Classifieds
Harrogate Band
We currently have vacancies for EUPHONIUM & HORN players to complete our ambitious and dynamic teams. We rehearse on Wedn...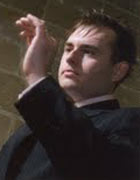 Eliot James Darwin
B Mus
Conductor, Band Trainer, Private Tutor of Performance and Theory, Cornet / Trumpet player, Brass Specialist