Steven Mead
Euphonium Soloist, teacher, adjudicator and conductor

More about Steven
Steven Mead needs no introduction to euphonium aficionados around the world as his playing and teaching have become known to virtually all who have a love for the instrument. His career as a professional solo performer continues to break new ground.
With over 75 solo performances a year his relentless schedules sees him touring almost constantly. He is Senior Tutor in Euphonium at the Royal Northern College of Music and he also teaches at several specialist schools across Europe, including the ISEB School in Trento, Italy.
This remarkable solo career followed on from success he achieved as a member of several of the UK's leading brass bands including the Sun Life Band, Desford Colliery Band (1983—1989) and the CWS (Glasgow) Band.
Nowadays he travels to the USA for band practice! He's currently principal euphonium and one of the founder members of the top brass band in North America, the superb Brass Band of Battle Creek. He has been described as one of the world's most recorded solo brass artists with over 35 CDs to his credit.
In addition, his strong contribution to education literature for the euphonium is unmatched, such as the Mead DeHaske Series and his 'World of the Euphonium' series with Studio Music. His new CD and music company, 'Bocchino Music' produces innovative new material for low brass players everywhere, notably his new 'Euphonium Magic' CD.
Keen to perpetuate the success of the low brass world in general, he has been the Artistic Director of all six of the National Tuba/Euphonium Conferences held in the UK.
He has also given concert tours and recorded CDs with several leading professional chamber ensembles in Europe, including 'Sound-Inn-Brass' (Austria), 'Classic Quintet' and the 'Italian Trombone Quartet' (Italy).
His innovation is also evident with his premiere performances of new concerti and major works by Ellerby, Sparke, Aagaard Nilsen, Kassatti, Reeman, Bourgeois, Cosma, Dos, Snell, to name but a few.
Full details of all his activities can be found on his popular website: www.euphonium.net­p>

Steven

has been an artist and clinician with Besson Musical Instruments for many years.
Steven Mead plays a Besson Prestige Euphonium exclusively.
4barsrest Classifieds
Middleton
Vacancies have arisen for a 2nd Trombone and front Row / Repiano Cornet player with this friendly and enthusiastic 2nd Sectio...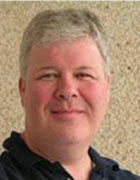 Simon Gresswell

Conductor, Band Trainer, Tuba Specialist Teacher