Add my professional card
Appearing on 4BR professional cards costs just £30 for 12 months.
---
What do I need to do?
Complete the form below (stage 1), then email us your photo (stage 2) and finally use our secure online payment system to make payment (stage 3).
---
Stage 1: Your card details
Note: The details you enter below are the details that will appear on the card.
4barsrest Classifieds
Blackpool Brass
Friendly and ambitious 2nd Section band requires solo euph,Bb bass and percussion to fill the few empty seats we have. Rehear...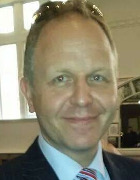 David Barringer
BMus(Homs)
Conductor and Adjudicator