Joshua Jameson
Bachelor of Music - The Ohio State University
Composer and Arranger

Contact details
7629 Tartan Fields Dr, Dublin, OH 43017
email: joshuatjameson@gmail.com
website:
home: (614) 477-9098
mobile:
work:
fax:
More about Joshua
Experience:
- First Prize - Capital University Student Composition Contest (2008)
- Best new arrangement at the United States Brass Band Championships (2012)
- Various compositions and arrangements performed by local brass bands, including the Brass Band of Columbus, the Central Ohio Brass Band, and the Dublin Silver Band.
- Arrangement of E.E. Bagely's "National Emblem" played by Tredegar Town Band to open their 2012 Brass in Concert program.
Education:
2008 - 2010 - Capital University, Bexley, OH
2010 - 2012 - The Ohio State University, Columbus, OH
Bachelor of the Arts:
- Composition
- Trombone Performance
References:
- Dr. Keith Wilkinson
- Dr. James Gourlay
- Mr. Ian Porthouse
- Dr. Paul Droste
4barsrest Classifieds
The Melton Band
Tutti Cornets, Trombone and Euphonium players required to join a current 4th section, promoted to 3rd section from 1st Januar...
South London Fellowship Band
Date: 4-Jun-2013
Venue: Mini Tour (4th June to 7th June 2013).. See 'Concert details'.. Further information to follow.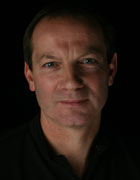 Dr Nigel Clarke
DMA ARAM FLCM FVCM FTCL FRSA 
Composer, Clinician