Smithills half way to America
16-Jan-2012
The Smithills School Senior Band have reached the halfway point in their American fundraising.

---
In just three months Smithills School Senior Band and their MD Chris Wormald have raised an incredible £32,600 towards their daunting £60,000 target to tour America for a fourth time this Summer.
Coffers
Consisting of sponsorship, concert fees, CD and calendars sales, shop sales and collections, the band will continue to boost their coffers in the coming months with a number of high profile concerts.
These will include the band performing at the Reebok Stadium for the Bolton Wanderers Premier League fixture against Liverpool and their annual ten hour, non-stop, sponsored rehearsal day, from 9am through to 7pm on the following day.
Every year, the sponsored rehearsal day raises over £4,000 and with the Reebok performance the day before, for which all band members receive a free ticket to the match, the band hopes to be banking well over £5,000 from the weekend.
More news stories from this band
---

Foden's with Michael Fowles

Featuring the British Open and
National Championships test pieces



4barsrest Classifieds
Cheshire Constabulary Band
We are looking for a good cornet player who can make a real difference to our otherwise full band. Our smart friendly band ha...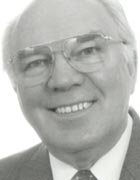 Barry Thompson

Conductor, adjudicator teacher, ABBA member