4BR Roadtest: Hey Mr Tambourine Man
11-Dec-2011
Five very different tambourines are given a test by 4BR to find out which one we think offers the best value for money.
---
The humble tambourine.
It was first being played with glee in ancient civilisations thousands of years ago, whilst it even gets a mention in the Bible, when Miriam played on one when the Israelites escaped from Egypt.
No wonder it became popular with the Sally Army then.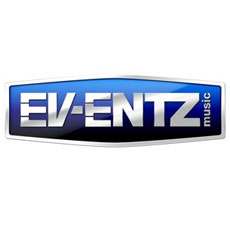 Really cool

Really cool people have loved them too though.
Bob Dylan wrote, 'Hey, Mr Tambourine Man', Jim Morrison wouldn't have set a generation of teenage girls into spasms of ecstatic apoplexy without one in his hand, and Stevie Nicks of Fleetwood Mac wouldn't have sent just as many teenage boys up stairs with a box Kleenex in their mucky paws either.
Even Led Zeppelin was inspired by the timbrel: "Life is a big tambourine/ The more that you shake it the better it seems," sung Robert Plant.

And you don't get cooler than that. Right on Bob.
The classical world enjoys them too - Stravinsky used one liberally in 'Petrushka' and Berlioz was fond of a timbrel sound to add a bit of colour also.
Shake it, stroke it, roll it, whack it and jingle jangle it - the humble tambourine is the essential bit of percussion kit.

Shapes and sizes

They come in all shapes and sizes and with plenty of exotic names too (Riq, Panderoa, Dayereh, Biben, Kanjira, Daf and Rebana to name but a few) and you can even get books on how to play them properly.
There is much, much more to the humble tambourine then, even if you may not look as sexy playing one as Stevie Nicks in her flouncy dress...
We've therefore got our hands on a few of the most popular models from our friends at Ev-entz Percussion so that we can give them a good going over in time for Christmas, and asked the 4BR version of Robert Plant to give us his verdict on them.
---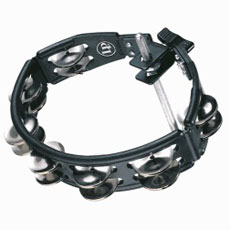 LP (Latin Percussion) Mounted Cyclops Tambourine
Price: £27.50

www.ev-entz.co.uk/product/158-lp-cyclops-lp160

With its brass jingles, this tambourine is good on the eye.

It has a beautiful mid range sound which compliments most styles of music.

Even when positioned on a stand or hi-hat, it maintains its tightness in sound (it may need tilting slightly though). Its ergonomic design makes it very comfortable to play.
This tambourine also has rounded edges which protects not only the instrument itself but also your sticks!

A good all rounder.
---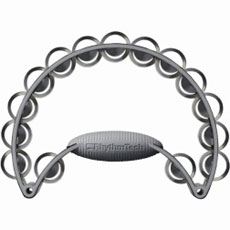 Rhythm Tech Pro Tambourine Stainless Steel Jingles
Price: £47.95

www.ev-entz.co.uk/product/231-tambourine-rtpro10

A futuristic looking piece of kit this!

The jumbo hand grip makes this tambourine very easy to control and incredibly, makes the instrument feel lighter in your hand.
It has a mid to high end sound, which makes it the ideal combo tambourine.
Comes complete with stainless steel jingles and its very own protective hard case too, so you at least look as if you know what you are doing with it to the untrained eye.
---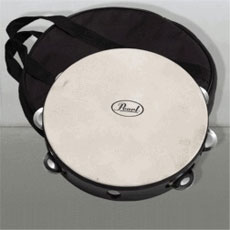 Pearl Elite Headed Tambourine
Price: £64.50

www.ev-entz.co.uk/product/180-pearl-tambourine-petm--20-double-row-elite-headed

If you can't afford a high end orchestral tambourine (such as a Grover) then this is certainly the next best option.
Its double row of jingles gives it maximum volume and a rich, dark sound.

It has a tight goat skin head which creates a nice smooth action when performing thumb rolls and which rewards the player who is prepared to use it with skill and appreciation.
It also comes complete with its own gig bag.

Well worth the extra cash.
---
Remo PTS Fiberskyn Tambourine
Price: £35.35

www.ev-entz.co.uk/product/218-remo-pts-tambourine

A nice little tambourine this!
Comes with all the quality you would expect from a company like Remo.

Its rough head makes it ideal for easy thumb rolls and it also has a double row of jingles which gives it a rich, full sound.
Comes in an array of different sizes and finishes, so you can choose the right one for the job in hand without putting too much of a dent in your bank balance.

Perfect for anything from that up-coming orchestral gig, a quick bash with your local sixties tribute band or just to play on the ubiquitous Berlioz overture at the next brass band contest.
---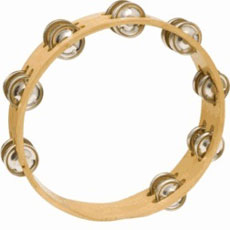 Wooden Tambourine 10" Double Row
Price: £12.50

www.ev-entz.co.uk/product/219-wooden-tambourine

If you're looking for the perfect disposable tambourine and you're stuck for cash, then this is it!
As some people say, "...a good workman never blames his tools" – so not excuses with these then.
Ideal for all those summer park jobs when playing ABBA's great hits, or for handing out to members of the audience to get involved too.
The ideal starter for kids, its easy to use and makes a great sound.
4barsrest Classifieds
Harrogate Band
We currently have vacancies for EUPHONIUM & HORN players to complete our ambitious and dynamic teams. We rehearse on Wedn...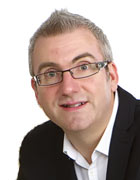 Ian Porthouse

Cornet soloist, clinician, conductor and adjudicator