All England Masters International Gala Concert
4-Jun-2012
Tredegar & Carlton Main Frickley Colliery
Conductors: Ian Porthouse & Michael Fowles
Lighthouse Theatre
Kettering
Sunday 27th May
---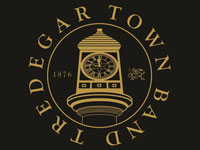 Just a couple of hours after the destination of the 2012 title had been decided in their favour, the newly crowned double champion Tredegar took to the stage to open the first half of what was to be an enjoyable finale to the Masters weekend.

Relaxed mood

Both bands were in fact in noticeably relaxed moods after the rigours of 'Comedy' earlier in the day, although there was a welcome sheen of hard working professionalism engineered by the respective MDs as they shared one half each of the concert workload.

The Gala Concert is now attracting a growing following, and whilst the Lighthouse Theatre was by no means packed to the rafters, there was a warm and engaging response to the music that was played.

Well oiled

Not surprisingly, Tredegar moved through their well oiled gears with repertoire from their latest CD, complimented by a few neatly chosen easy listening works such as the opening 'Olympic Fanfare & Theme' and the overture, 'Poet & Peasant'.

Dewi Griffiths and Buzz Newton provided the slickly worked solo interventions on 'People' and 'Greek Dance', whilst there was plenty of sharp ensemble work on display on the sinuous 'Bacchanale' and the flamboyant 'Nightingale Dances'.

The neat appreciation of dynamic contrast was provided by the trio of 'Gaelic Blessing', 'The Lost Chord' and 'Little Hymn', whilst the fizzy pop encore complete with choreography with 'Marta's Dance' ended an impressive half of quality.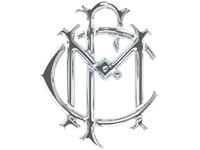 Entertaining

After a lovely presentation to Derick Kane by Trevor Groom of the All England Masters Dedicated Service Award, the second half saw Carlton Main provide an equally entertaining, but slightly more robust account of themselves.

Michael Fowles kept an admirably tight leash on dynamics and tempi, whilst there were excellent solo contributions from Heather Law, Toni Durrant and Kirsty Abbotts on 'Donegal Bay', 'La Belle Americaine' and 'Meditation from Thais'.

Thumping

The ensemble work on 'Libertango', the march 'Jubilee' and the overture 'The Barber of Seville' was full of purpose, whilst the lovely treatment of 'Shepherd's Hey', 'The Water of the Tyne' and 'Whatever Will Be' showed an enviable degree of stylistic flexibility.

A thumping 'Call of the Cossacks' brought the 2012 Masters Championship to a muscular close, with both bands heading home well satisfied by their overall contribution to an event that is continuing to grow in strength at its new home.

Iwan Fox & Chris Thomas
4barsrest Classifieds
Deepcar Brass Band
CORNETS - Front row/Repiano seat available at 4th section Deepcar Band. Fun sociable, atmosphere. Varied programme of music a...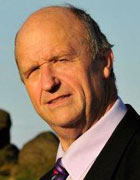 Gordon Eddison
B Ed(Hons)
Conductor and Teacher.