2012 4BR Awards - The Results
7-Jan-2013
The ballot boxes have been emptied and the votes counted - and the winners for 2012 have been announced as....

---
Find out who has won our 2012 4BR Awards—from best band, conductor and player to contest performance, test piece, newcomer and CDs.
Go to: http:/­/­www.4barsrest.com/­articles/­2013/­1361k.asp#.UOq3t28j7Cb
---

Foden's with Michael Fowles

Featuring the British Open and
National Championships test pieces



4barsrest Classifieds
Deepcar Brass Band
CORNETS - Front row/Repiano seat available at 4th section Deepcar Band. Fun sociable, atmosphere. Varied programme of music a...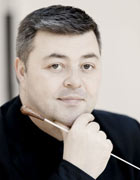 Craig Anderson
DRSAMD CPGS
Conductor, band trainer, teacher , tuba player