Results: 2012 Lions Youth Slow Melody
4-Dec-2012
There was a great turn out of players at the recent Lions Youth Band Slow Melody Contest.

---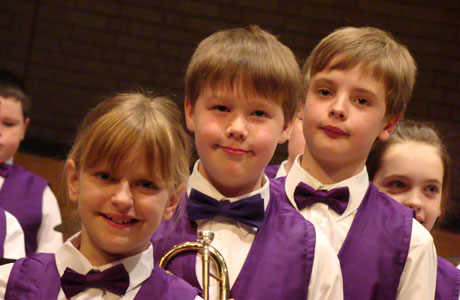 There was a fine turn out of players at the recent Lions Youth Brass Slow Melody Competition, where over 70 entrants took to the stage to try and catch the ears of adjudicators Davis Thornton and Katie Raisbeck.
With excellent accompaniment provided by Tessa Newton there was plenty of great playing on show too from players from six years of age upwards.
7 Years and Under:
1. Ryan Snelson
2= Bethany Harby & Chloe Capener
8 Years Beginners:
1. Cerys Smedley
2= Eliza Dakin & Arthur Young
3. Jonathan Collet & Adele Jones
Merit Awards: Hannah Mills & Leon Gill
9 & 10 Years Beginners:
1. Anne Capewell 1st,
2= Niamh Ronald, Kai Simpson & Eloise Capener
3 = Oliver Webb & Bethan Griffiths
Merit Award: Lottie Nicholls
10 & 11 Juniors:
1. Monica Capewell
2. James Turner
3. Callum Seddon
Merit Awards: Freya Nicholls & Andrew Beattie
12 Years & Over Juniors:
1. Tarun Pass
2. Rhys Woollam
3. Michelle Holt
13 Years and Under Youth:
1. Sophie Barwick
2. William Dakin
3. Ruth Rhodes
Merit Awards: Lucas Boylan & Catherine Flanders
14 & 15 Years Youth:
1. Sam Boylan
2. Mathew Catlin Ottley
3. Georgia Williams
Merit Award: Oliver Smedley
16 Years and Over Youth:
1. Eleanor Baker
2. Alex Flanders
3. Emma Ashcroft
Groups - Beginner:
1. Ole Puttick, James Cole, Craig Shaw & Jonathan Collett
2. Bethan Griffiths & Niamh Ronald
3. Cerys Smedley & Leon Gill
Groups—Junior:
1. Andrew Beattie & Jake Fletcher
2. Abigail Webb & Suzanna Hudson
3. Emily Gibson & Annabel Goring
Groups—Youth:
1. Alex Flanders & Catherine Flanders
2. Catherine Flanders & Sophie Barwick
3. Richard Rhodes & Cameron Brookes
Merit Award: Caitlin Ottley & Melissa Goodchild
Most Promising Players of the Contest: Eliza Dakin, Michelle Holt & Lucas Boylan.
Lions Youth Awards:
Youth Band Most Improved: Georgia Williams, Ruth Rhodes, Rhys Kerry
Junior Band Player of Year: Daisy Dalton
Players Player: Emily Gibson
Showing Promise: Freya Nicholls, William Brookes, Jake Fletcher
Beginner Band Player of Year: Niamh Ronald
Players Player: Craig Shaw
Bands Person of the Year: Bethany Harby
Most Improved: Leon Gill, Adele Jones
---

Foden's with Michael Fowles

Featuring the British Open and
National Championships test pieces



4barsrest Classifieds
Pemberton Old Wigan DW Bands
Following promotion to the Second Section, and with recent player changes, the B Band are seeking to complete our team with:....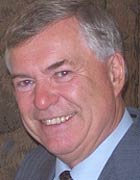 Colin Hardy
ABBA, NABBC
Conductor and adjudicator