Report & Results: 2012 National Eisteddfod of Wales
6-Aug-2012
City of Cardiff (Melingriffith) leads the way twice at the Nationals in Llandow.

---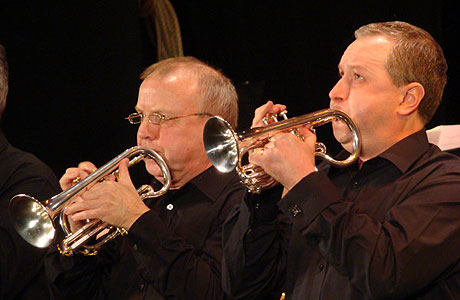 The National Eisteddfod of Wales has been taking place in Llandow in the Vale of Glamorgan, where the only brass band championship to be broadcast live on television in the UK has been taking place.
Action
Saturday saw the action in the Second, Third and Fourth Section events, whilst the combined Championship and First Section contest took place on Sunday.
Adjudicators Lloyd Landry, Andrew Jones and Kevin Gibbs sat in the open to judge the entertainment programmes on offer from the competitors from all corners of the Principality, whilst in the studio, well known Welsh banding conductors Paul Hughes of Llanrug and Julian Jones of Crwbin kept the viewers both informed and entertained.
Historic weekend
It proved to be a historic weekend for the City of Cardiff (Melingriffth) organisation, as both their Championship and Third Section bands celebrated victories—pocketing over £1,100 in the process.
Championship Section
The Blue Riband contest saw five bands compete on the vast stage of the main Maes tent, where Gareth Ritter led the senior M1 Band to a well deserved success, ahead of second placed Burry Port with Lewis Merthyr in third.
Opening with the funky sounds of 'Brooklyn' featuring trombonist Robin Hackett, their balanced programme included a swaggering rendition of the Safroni march 'Imperial Echoes' and two movements from the Karl Jenkins 'Stabat Mater', including an outstanding lyrical solo from euphonium Frances Wilson.
They rounded off what the adjudicators described as a 'balanced, detailed and stylish' set with Matt Hall's 'Legends of Cyfarthfa', to claim the £750 first prize and see the 'National' trophy head to a new home for the first time in its history.
Satisfying
"It's been one of the band's most satisfying victories," MD Gareth Ritter told 4BR. "We've been working hard towards this for a few years now, coming runner up and third in the past, so to finally claim the title is very special."
It's a victory that he believes confirms the current First Section Welsh League Champion's place in the hierarchy of Welsh banding. "I think the win shows just how far we have come," Gareth added.
"We are still graded in the First Section locally, even though we are in the top section nationally, so I think this gives an accurate reflection of where we stand overall."
As for the rest of the season, M1 will head to Fishguard in September for the second leg of the Welsh League series, with the desire to improve further still not satisfied.
"We know we have to keep improving to compete with the best in Wales, but with our younger players coming along all the time, with three members of the M2 Band playing with us this weekend, I'm confident we can push on further and further."
Challenge
M1's main challenge came from West Wales, where First Section Area winners Burry Port, conducted by Michael Thorne delivered a purposeful, varied programme to end in second place.
They opened with PLC's 'Enchanted Kingdom', before segueing into 'Londonderry Air' and 'Padstow Lifeboat', before ending with 'Triumph' from 'Day of the Dragon'.
Good form
Lewis Merthyr also showed that they are also in good form ahead of their forthcoming Cheltenham challenge with a solidly delivered set under Gareth Pritchard.
They opened with 'Prelude to Tallis', before experienced solo euphonium player Darren Morris, rolled back the years with 'Be My Love', before the upbeat 'Out in Front' led into the dramatic finale of 'The Royal Hunt of the Sun' to close.
Quality
With Tylorstown directed by Gary Davies delivering a well worked programme to come fourth and Deiniolen showing further evidence of their continued development under Gavin Saynor's baton in fifth, the contest provided plenty of quality Sunday afternoon entertainment for listeners in the main tent and at home, watching on the S4C channel.
'We are still graded in the First Section locally, even though we are in the top section nationally, so I think this gives an accurate reflection of where we stand overall'

~ MD, Gareth Ritter
Second Section
In the Second Section, victory and the £400 first prize went to Llwydcoed, thanks to their slick 20 minute programme under the baton of Gary Davies.
And with another televised attraction taking place in London, the band opened in appropriate fashion with 'Olympic Fanfare & Theme', before principal cornet Nicholas Brill delivered a sparkling rendition of 'Emerald Skies'.
History
A reminder of their rich hometown history saw them recall Merthyr Tydfil's association with one of the iconic stream engine pioneers in 'The Mythic Trevithick', before closing with the choreographed 'Home of Legends'.
Band Manager Kevin Johnson told 4BR that the result sets the current Second Section Welsh League Champions up for their September appearance at the National Finals in Cheltenham.
"It's a great boost," he said, after revealing that the band celebrated their success in their legendary local Red Cow pub with beer, sausages and chips.
"We put in a great deal of work for this and it has paid off. It's given the band a real sense of momentum for Cheltenham. The celebrations last night were brilliant and we can now head for the National Finals full of confidence."
In an enjoyable musical battle, Llanrug, conducted by Paul Hughes, pushed the eventual winners all the way, with Treherbert under Stephen Harris in third.

Third Section
There was a historic Eisteddfod hat-trick in the Third Section, where the current Fourth Section National Champion of Great Britain, Melingriffith 2, claimed the £400 first prize under the direction of Dewi Griffiths.
After winning the Fourth Section contests in Ebbw Vale and Wrexham in the past two years, the band from the outskirts of Cardiff made it three in a row in commanding fashion.
Olympic opening
They opened their 20 minute programme with Peter Graham's 'Olympic Fanfare', before young percussionists Andrea Herman and Heledd Gwynant took a trip to the backwaters of the Mid West with 'Duelin' Xylos'.
A Celtic inspired return trip saw the band deliver 'Irish Blessing' and 'Celtic Cocktail', before rounding things off with 'Drums of Thunder' from 'Windows of the World'.
A delighted MD told 4BR that his young band is determined to keep adding to their list of successes.
"It's been a great 12 months or more for us. The Area in Swansea was a bit of a blip this year, but we have put that behind us now and are determined to build on this latest success."
Satisfaction
Dewi also revealed that as one of the Eisteddfod ceremonial trumpeters the victories give him a great deal of personal satisfaction too.
"As someone who feels a great deal of pride in the Eisteddfod, to win three years in a row is very special. I am very proud of the band and the commitment they show each time they take to the stage. Now we want to make it four wins in a row in Denbighshire in 2013."
Cheltenham bound Ogmore Valley, resplendent in their new uniforms, built on their recent run of good form under the baton of Alice Jones to take second place, with Ammanford conducted by Glyn R Davies in third.
Fourth Section
The celebrations in the local pub of the small Sirhowy valley village of Oakdale went on long into the early hours, after one of Welsh banding's stalwart ensembles claimed the Fourth Section title under the baton of MD, Adrian Browning.
The band, packed with family and friends, deservedly took the £400 first prize thanks to a well crafted 15 minute programme.
Oakdale opened with Bett Midler's 'The Rose', before segueing into 'Deep inside the Sacred Temple', which featured the brother and sister duo of Terry Wells and Natalie Rogers taking on the roles of the famous Bizet Pearlfishers, Nadir and Zurga.
The MD's inventive approach saw the band end with 'The Golden Lady' by Goff Richards.
Brilliant
"Absolutely brilliant!" is how band spokesperson Janet Wells told 4BR the band felt after the announcement of the results.
"It's amazing. We are a very close knit band that works so hard. Adrian has done a fantastic job and the hard work is now paying off. We all want to build on this for our next appearance at the West Wales contest in Fishguard later in the year."
Pier point
For the time being though, the celebratory sore heads will have to be forgotten as the band head to Penarth Pier to play in an open air concert on Sunday afternoon.
"I don't think we'll mind even if it's raining," Janet said. "After yesterday the future of the band is certainly looking sunny!"
In a keen battle for the title, it was Royal Oakley that just pipped Vale of Glamorgan to come runner up.

Results:
Adjudicators: Lloyd Landry, Andrew Jones, Kevin Gibbs

Championship/First Section:
1. City of Cardiff (Melingriffith) (Gareth Ritter)
2. Burry Port (Michael Thorne)
3. Lewis Merthyr (Gareth Pritchard)
4. Tylorstown (Gary Davies)
5. Dieniolen (Gavin Saynor)

Second Section:
1. Llwydcoed (Gary Davies)
2. Llanrug (Paul Hughes)
3. Treherbert (Craig Roberts)
4. Newtown (Steve Edwards)
5. Gwaun Cae Gurwen
6. RAF St Athan (Alan Bourne)

Third Section:
1. Melingriffith 2 (Dewi Griffiths)
2. Ogmore Valley (Alice Jones)
3. Ammanford Town (Glyn R Davies)
4. Crwbin (Julian Jones)
5. Upper Rhondda (Gareth Robinson)
6. Ynyshir (Dean Evans)

Fourth Section:
1. Oakdale Silver (Adrian Browning)
2. Royal Oakley (J. Jones)
3. Vale of Glamorgan (David Short)
4. Ystradgynlais (A. Parker)
---

Foden's with Michael Fowles

Featuring the British Open and
National Championships test pieces



4barsrest Classifieds
Middleton
Vacancies have arisen for a 2nd Trombone and Front Row / Repiano Cornet player with this friendly and enthusiastic 2nd Sectio...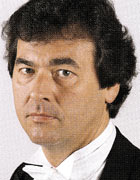 Peter Bassano
FRCM, HonRCM
Conductor, adjudicator, lecturer, writer