Results: 2011 National Championships of Great Britain
15-Oct-2011
Professor David King leads his 'King's Own' to 100th National title.

---
The name of Brighouse & Rastrick will be the 100th to appear on the list of National Champions of Great Britain after Professor David King led the Yorkshire champion to victory at the Royal Albert Hall.
Compelling
A compelling performance of Paul Lovatt-Cooper's 'Breath of Souls' saw the band, referred to by the conductor as, 'the great purple bunch', retain the most famous banding trophy in the world.
In doing so the Australian felt the victory was a something of a tribute to the one man who had done so much to help him in his exceptional career—Dr Roy Newsome, who died earlier in the week.
Presence
"He may not have been physically here," he said, "But emotionally and spiritually I felt his presence with us today."
The MD also paid tribute to his band as well as the composer, who he felt had provided the 100th Championship with a worthy test of technical and musical character.
"I'm extremely proud to have conducted the great, legendary Brighouse & Rastrick Band to victory. Paul was a pupil of Dr Roy Newsome at the University of Salford and provided a superb test for the event."
'He (Dr Roy Newsome) may not have been physically here, ...but emotionally and spiritually I felt his presence with us today'

~ Professor David King
A clear winner
It was another of Dr Newsome's former bands, Fairey (Geneva) that pushed the winners closest—although according to the three adjudicators, David Read MBE, Rob Wiffen and Luc Vertommen, Brighouse was, 'a clear winner'.
Welsh champion Cory, in search of their second Open/National 'Double', was third.
Welsh celebration
However, there was plenty of Welsh celebration to be heard into the small hours of Sunday morning, despite the early Saturday morning news of the defeat of their rugby team in the World Cup semi-final New Zealand.
An inspired Beaumaris claimed fourth place ahead of Masters champion Tredegar and Carlton Main Frickley, thanks in part to the outstanding contribution of 'Best Instrumentalist' Award winner, Glen Van Looy.
The adjudicators described his award winning performance as one of 'complete technical assurance and musical artistry'.
Beaming
A beaming MD Gwyn Evans described the results as, the finest in North Wales banding history.
"It's an amazing achievement for the band," he said later. "We even felt we left our best performance in the rehearsal room, so to play so well of such an early draw was exceptional. All the players, and Glen especially of course, performed brilliantly."
Ovall ball
The Belgian euph star, who has now won 'Best Instrumentalist' Awards on his last three major contests appearances with the North Wales band, later told 4BR that he was enjoying playing with Beaumaris so much that he even starting to appreciate the oval ball game too.
"Belgium doesn't have a good rugby team at the moment, so I now support Wales. I really enjoy playing with Beaumaris—they are great people, and I'm even starting to understand rugby a bit more too!"
With four pre-qualification places up for grabs for 2012, Wales will now send a quartet of representatives to the 2012 final with extra places for Yorkshire and the North West.
Found favour
Paul Lovatt-Cooper's immensely difficult set work certainly found favour with the audience at the Albert Hall—with the auditorium filled with encouragingly large numbers of listeners for all 20 performances.
And there was certainly a buzz about the old hall too—with Kapitol Promotions providing an enjoyable event which started with well received tributes to the memory of Maurice Murphy, Peter Parkes, James Watson, Goff Richard and Roy Newsome before the beginning of contest action and Cory provide a polished 40-minute programme before the announcement of the results.
Unscathed
And with John Iles, the grandson of the event's founder on hand to present the prizes, David Read informed the audience that no band emerged 'unscathed' on the day, although all 20 delivered performances of merit.
He also added that the judges felt the five prize winners behind Brighouse were closely matched, but saw their chances of victory elude them with varying errors.
Difficult
"It was a very difficult test piece for three main reasons," he said.
"Musically, technically and with the delivery of the cadenzas, it meant that consistency in all three aspects was the key. Nobody, not even the winners emerged unscathed, and we had to weigh up closely matched performances behind them as they all made varying errors.2
Tired
Behind the top six there was to be disappointment for one of the pre-contest favourites, as a tired sounding Foden's ended in seventh, whilst solidly constructed performances from Flowers, Hepworth and Co-operative Funeralcare claimed the final places in the top 10.
King's Own
The honour of being declared the 100th Champion Band of Great Britain fell to Brighouse & Rastrick however.
The self proclaimed 'King's Own' certainly enjoyed their celebrations in London on Saturday night, and can now look forward to trying to create a further piece of National history in 2012 as both they and their proud Australian conductor seek their first ever 'hat trick' at the most famous brass band contest in the world.
Video interviews:
4BR roundup with Chris Thomas
http:/­/­vimeo.com/­30625885

4BR interview with David King
http:/­/­vimeo.com/­30607246
4BR interview with Paul Lovatt-Cooper
http:/­/­vimeo.com/­30607533
4BR interview with Glen Van Looy
http:/­/­vimeo.com/­30607553
4BR interview with David Read MBE
http:/­/­vimeo.com/­30607488
Results:
Additional comments and thoughts on our twitter site:
http:/­/­twitter.com/­4barsrest
Saturday 15th October
Test Piece: 'Breath of Souls' (Paul Lovatt-Cooper)
Adjudicators: David Read MBE, Luc Vertommen, Rob Wiffen
1. Brighouse & Rastrick, Professor David King, 16
2. Fairey (Geneva), Russell Gray, 7
3. Cory, Dr Robert Childs, 12
4. Beaumaris, Gwyn Evans, 4
5. Tredegar, Ian Porthouse, 5
6. Carlton Main Frickley Colliery, Phillip McCann, 17
7. Foden's, Allan Withington, 20
8. Flowers, Paul Holland, 13
9. Hepworth, Michael Fowles, 10
10. Co-op Funeralcare, Dr Nicholas Childs, 3
11. Redbridge, Jeremy Wise, 2
12. Virtuosi GUS, John Berryman, 11
13. Reg Vardy, Ray Farr, 19
14. Exchange Communications Whitburn, Michael Bach, 18
15. Rothwell Temperance, David Roberts, 14
16. Pemberton Old DW, Mark Bentham, 15
17. EYMS, Alan Morrison, 6
18. Woodfalls, Gareth Pritchard, 8
19. Thoresby Colliery, Philip Harper, 1
20. Zone One, Richard Ward, 9
Best Instrumentalist: Glen Van Looy (euphonium) - Beaumaris
4barsrest Classifieds
Epsom and Ewell Silver Band
We're looking to fill vacancies for Bb Cornet, Tenor Horn and either Eb Bass or Bb Bass. And we are always on the lookout for...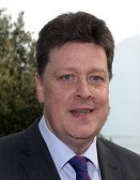 Andrew Duncan

Conductor, Composer/Arranger, Adjudicator, Tuba soloist, Teacher