World Rankings: December update
20-Dec-2009
Cory Band remains at the top of the latest World of Brass—4barsrest Rankings despite finishing in third place at the recent Brass in Concert Championship.

---
Foden's Band's first victory at the event since 2000 takes it into second place, while Reg Vardy's best run of form in the past few years sees the Durham-based band back in the top 15. Fountain City also makes a major mark, with its historic Scottish and US open victories, combined with an excellent performance at Brass in Concert taking it up 27 places.
Top 10 bands
1. Cory
2. Foden's
3. Black Dyke, Yorkshire
4. Grimethorpe Colliery
5. Brighouse and Rastrick
6. Leyland, North West
7. Rothwell Temperance
8. Stavanger
9. Fairey
10. Desford Colliery
The final rankings of the year will include the recent national championships in Holland, Belgium and Switzerland.
The other contests taking place since the last update are:
Pontin's—won by Tongwynlais Temperance
Australasian Open—won by Kew Band Melbourne
Australasian Entertainment Championship—won by Gunnedah Shire
Nambour Festival of Brass—won by South Brisbane Federal
Borders Entertainment—won by Newtongrange Silver
US Open—won by Fountain City
Siddis—won by Eikanger Bjorsvik
SWBBA Torquay—won by St. Dennis
Wilkinson Northern Open—won by Hammonds Saltaire
Kippax Entertainment—won by EYMS
SEWBBA contest—won by Pontardulais
Durham County BBA—won by Westoe Brass
West Midlands BBA—won by Langley
Gloucester BBA—won by Lydbrook
North Wales BBA—won by Beaumaris
Scottish Shield —won by Campbeltown
Scottish Challenge Cup—won by Coalburn
Northern Ireland Championships—won by Laganvale
To view all the ranked bands, go to:
www.4barsrest.com/­rankings/­default.asp
More news stories from this band
---

Foden's with Michael Fowles

Featuring the British Open and
National Championships test pieces



4barsrest Classifieds
Cadishead Public Band
Following our recent 2nd prize [Fourth Section] at the Northern Open Brass Band Championship, we are looking for a Euphonium...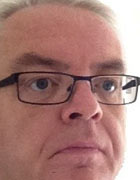 Stephen Tighe
ARCM, LDBBA (Cert) PFS
Conductor, adjudicator, arranger, composer and teacher