4barsrest Classifieds
Need a conductor or player? Want to advertise you up and coming concerts or even advertise yourself? 4barsrest classifieds is the place for you.
---
Positions vacant and events listing
---
Professional cards
Log in to your classified account
Free contest listing
Send the contest details to

4barsrest Classifieds
Harrogate Band
We currently have vacancies for EUPHONIUM & HORN players to complete our ambitious and dynamic teams. We rehearse on Wedn...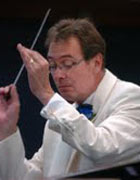 Brian Harper
BA (Hons), (Hon) FNCM, ANCM
Conductor, Band Trainer, Adjudicator