4barsrest Classifieds
Need a conductor or player? Want to advertise you up and coming concerts or even advertise yourself? 4barsrest classifieds is the place for you.
---
Positions vacant and events listing
---
Professional cards
Log in to your classified account
Free contest listing
Send the contest details to

4barsrest Classifieds
The Melton Band
Tutti Cornets, Trombone and Euphonium players required to join a current 4th section, promoted to 3rd section from 1st Januar...
South London Fellowship Band
Date: 4-Jun-2013
Venue: Mini Tour (4th June to 7th June 2013).. See 'Concert details'.. Further information to follow.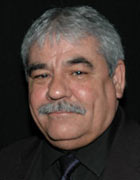 Stan Lippeatt
BA, LRSM
Conductor, adjudicator, tutor