2004 West of England Regional Championships
First Section
Saturday 27th March
Test Piece: Coventry Variations – Bramwell Tovey
Adjudicator: William Relton
---
William Relton should enjoy himself with the bands in the First Section here – a super set work and some quality outfit battling it out to try and gain the two qualification places up for grabs.
The sad news we understand is that Thornbury, winners here in 1992, 2000 and 2001 won't be taking part, but even with their absence (temporary we hope) there are plenty of bands more than capable of winning here and making a mark come the Finals themselves.
Last year, the region sent City of Bristol and Test Valley Brass (both now in the Championship Section) to Dundee, and they returned with 11th and 12th places respectively. That maintained the strange sequence of results for West of England bands at the Finals, as every even year seems to produce the goods (3rd, 7th in 2002; 3rd, 4th in 2000, 3rd, 5th in 1998) whilst every odd year (11th, 12th in 2003; 11th, 13th in 2001 and 12th, 15th in 1999) doesn't. The good news is that it's an even year this time around, although given some of the quality here we don't think they may need luck to help them too much.
The set work has really proved a stern test around the country – although it has been most enjoyable to listen to for the audience, so only those bands with real ambitions to perform at the highest level could and should be successful.
---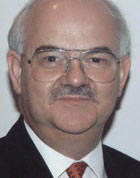 Aldbourne
Conductor: Melvin White
Last Eight Years:
2003: 7th (Ian Holmes)
2002: 11th Championship (rel)
2001: 7th Championship
2000: 5th Championship
1999: 6th Championship
1998: 2nd (prom)
1997: 4th
1996: N/K
Aldbourne disappointed her last year after being relegated from the Championships Section. 7th place under the baton was not was expected of them, and they can certainly perform better than that on their day.
Melvin White will be taking the band this time, and if they do play to form they should be up and around the podium finishers come results time.
---
Bendix Kingswood
Conductor: G. Keys
Last Eight Years:
2003: 10th (G. Keys)
2002: 2nd 2nd Section (prom)
2001: Winners 2nd Section
2000: 10th (rel)
1999: 15th
1998: 13th
1997: N/K
1996: N/K
Ex Cory trombone player Gareth Keys continues to do a fine work with Bendix Kingswood and after gaining promotion up from the Second Section in 2002 they consolidated their position here with 10th place last time out. If they can carry on the year on year improvements they have shown here in the last few years they should do more than enough to make a mark.
---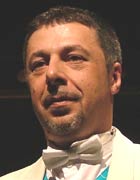 Bournemouth Concert Brass
Conductor: N. Taken
Last Eight Years:
2003: 3rd (N. Taken)
2002: 5th Championship (rel)
2001: 10th Championship
2000: 7th Championship
1999: 4th Championship
1998: 6th Championship
1997: 3rd Championship
1996: N/K

The undoubted favourites to take the title it seems. Bournemouth certainly sounded like a quality Championship Section band when we heard them come 8th at the Yeovil Entertainment Contest, and of they bring that type of full sounding form her they should at last book at trip to Harrogate.
Last year they gained promotion to the Senior Cup after gaining the runners up spot at the Senior Trophy, and with plenty of talent around the stand we think this could be theirs for the Taken (excuse the pun.)
---
Chalford
Conductor: S. Tubb
Last Eight Years:
2003: 3rd in Second Section (prom) (S. Tubb)
2002: 4th
2001: 4th
2000: 15th
1999: 11th 1st Section (rel)
1998: 14th 1st Section
1997: 13th
1996: N/K
Stephen Chubb and Chalford return to the First Section after four years in the Second Section were they made good solid progress. That culminated in third place last year – just missing out on a trip to Dundee, but they do seem to be a band moving in the right direction. It is a stern test for them though on their return back, but they should have more than enough about them to hold their own as they come of a fine 4th place at Pontins late last year.
---
Cinderford
Conductor: TBA
Last Eight Years:
2003: 9th in Championship Section (rel) (W. Jarrett)
2002: 10th
2001: 2nd 1st Section (prom)
2000: 8th (rel)
1999: 9th
1998: 3rd 1st Section (prom)
1997: 2nd 1st Section
1996: N/K
Cinderford return to the First Section after two years when they found life at the top level a little bit too difficult. Sometimes a drop isn't a bad thing and if the band has retained enough of the players who gained them promotion to the Championship in 2001, then they could well feature highly here again this time. William Jarrett took the band last year, but no news who is in front of the this time.
---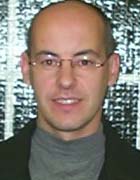 Lanner and District Silver
Conductor: S. Chappell
Last Eight Years:
2003: Winners of Second Section (prom) (S. Chappell)
2002: 5th
2001: DNC
2000: 14th 1st Section (rel)
1999: 13th 1st Section
1998: 7th 1st Section
1997: 11th 1st Section
1996: N/K
Lanner and District return back to the First Section for the first time since 2000 when they were relegated and didn't compete in 2001. They certainly returned the stronger in 2002 though and that was followed by a fine win here last year. That led them to Dundee where they came a fine 3rd under Stuart Chappell, so hopes and confidence will be high we think of them doing well here this year.
---
Lydbrook
Conductor: D. Williams
Last Year: 8th
Last Eight Years:
2003: 8th (B. Hurdley)
2002: 10th
2001: 10th
2000: 5th
1999: 9th
1998: 10th Championship (rel)
1997: 7th Championship
1996: N/K
For us, Lydbrook were very, very unlucky not to have won the First Section here last year when under Bryan Hurdley they produced a lovely musical account of the testing Butterworth test piece that we felt at least should have got them a qualification place. They came 8th though.
The experienced David Williams takes over the helm this time, and we are sure they will come to the contest determined to overturn the result of 2003. We hope musical lightening doesn't strike twice.
---
Ocean Brass
Conductor: L. Rich
Last Year: 13th
Last Eight Years:
2003: 13th (D. Muir)
2002: 2nd
2001: 13th
2000: Winners 2nd Section (prom)
1999: 7th Second Section
1998: N/K
1997: DNC
1996: DNC
A most welcome return to the contesting stage for the ever popular Leighton Rich who takes over MD duties from Derek Muir. The band were placed runners up in 2002, but fell away badly last time out to come 13th. They will need a good result then to stave off the possibility of relegation, but we think the return of Leighton will herald a return to form and a top six place is a real possibility at least.
---
Poole Borough
Conductor: P. Randell
Last Eight Years:
2003: 12th (P. Randell)
2002: 6th
2001: 5th
2000: 11th
1999: 3rd
1998: 8th
1997: 8th
1996: N/K
Phil Randell and Poole are another band who will be looking for a decent return here this year if they are to stop themselves being drawn into a relegation dog fight. The band has more than been able to hold its own here over the past few years, but the last three outings has seen them drop further from the pace. They have the talent all right, but they may need a touch of luck as well.
---
Sherborne Town
Conductor: TBA
Last Eight Years:
2003: 5th (M. Portman)
2002: 12th
2001: 9th
2000: 9th
1999: 2nd 2nd Section (prom)
1998: 6th 2nd Section
1997: 6th 2nd Section
1996: N/K
Martin Portmann took Sherborne into 5th place here last year – a fine return after three years when they struggled somewhat to make an impression after being promoted up from the Second Section in 1999. Perhaps that result will herald the band making an even better mark this time around and a top three place perhaps. No news though as yet to who is taken the band on stage although Gary Greenstock took them into second place at the November Torquay contest behind Torbay Brass.
---
Solent Concert
Conductor: W. Garner
Last Eight Years:
2003: 6th (W. Garner)
2002: 9th
2001: 6th
2000: 4th
1999: Winners 2nd Section (prom)
1998: 4th 2nd Section
1997: 14th (rel)
1996: N/K
The amazing partnership of Wesley Garner and Solent Concert continues this year with the band and MD looking to maintain the form that saw them jump three places from 2002 and come 6th last year. Another improvement like that and the duo could well be booking a place in Harrogate, although they are up against some very strong bands here.
---
St. Keverne
Conductor: D. Greenwood
Last Eight Years:
2003: DNC
2002: 3rd
2001: 3rd
2000: DNC
1999: 6th
1998: 2nd in Second Section (prom)
1997: Winners of Third Section (prom)
1996: N/K
The experienced Derek Greenwood heads St. Keverne's challenge this year after they didn't appear at the contest twelve months ago. This is a banding organisation that has invested heavily in it's youth set up with tremendous success, so will there be a fair sprinkling of young talent on show on the weekend? Two consecutive third places in 2001 and 2002 show that they can do it here, so watch out.
---
Swindon Pegasus Brass
Conductor: J. Winterflood
Last Eight Years:
2003: 4th (J. Winterflood)
2002: 5th
2001: 9th Championship (rel)
2000: 9th Championship
1999: 4th (prom)
1998: 6th
1997: 3rd
1996: N/K
John Winterflood and his band will certainly be looking to maintain the form they have shown here over the past couple of years since being relegated from the Championship Section in 2001. 5th in 2002 and 4th last year shows that they could well be in with a very good chance of at least a podium finish or even a qualification place.
---
Torbay Brass
Conductor: D. Johnson
Last Eight Years:
2003: 9th (B. Buckley)
2002: Winners 2nd Section (prom)
2001: 12th (rel)
2000: 13th
1999: 8th
1998: 5th
1997: 6th
1996: N/K

Derek Johnson takes over the reins here for Torbay from the vastly experienced Brian Buckley who is on judging duty in the Fourth Section on the weekend. The 2002 Second Section Champions made a solid appearance here last year in coming 9th, but they did win the November Torquay contest in some style playing "John O'Gaunt". They should be confident then of maintaining their upward progress here once more.
---
Results archive:
Full results of previous year's contests together with a results summary can be found in our results archive.
Past Qualifiers:
2003: City of Bristol, Test Valley Brass
2002: St. Austell, Ocean Brass
2001: Thornbury, Cinderford Swanbrook
2000: Thornbury, Yeovil Town
1999: Hyde, Forest of Dean
1998: Yeovil Town, Aldbourne
1997: Lydmet Lydney, Cinderford Swanbrook
1996: St. Austell, N/K
1995: Swindon Pegasus, Lydbrook
West of England bands at the Finals:
2003: 11th, 12th
2002: 3rd, 7th
2001: 11th, 13th
2000: 3rd, 4th
1999: 12th, 15th
1998: 3rd, 5th
4BR Prediction:
This should be an entertaining contest, although we think there are one or two band here that stand out from the rest and should be confient of booking their places at Harrogate. That said though, last year we though Lydbrook had just about walked the contest and they ended up coming 8th!
Bournemouth should have enough about them to win this contest with comparative ease if they play to the form we have heard from them in recent months. They sounded like a top section band in Yeovil, and that depth of sound should stand them in good stead, here. Behind them we think it could be close fight between Swindon, Lanner, Aldbourne and Ocean Brass, with Torbay and St. Keverne also battling for a top six place.
1. Bournemouth Concert Brass
2. Swindon Pegasus Brass
3. Aldbourne
4. Lanner and District
5. Ocean Brass
6. Torbay
Dark Horse: St. Keverne
© 4BarsRest
back to top