2004 West of Enlgand Regional Championships
The Championship Section:
Sunday 28th March

Adjudicator: William Relton
Test Piece: Tristan Encounters - Martin Ellerby
---
The Championship Section contest on Sunday has all the ingredients to be a real cracker – 11 bands in total with at least 6 of them with realistic hopes of winning or at least claiming a qualification place for the Albert Hall.
There also seems to be a bit of a curse on the contest when it comes to the reigning champions holding on to its title (and it has nothing to do with the usual 4BR dodgy predictions giving the kiss of death on a fancied runner). Since the demise of the Sun Life Band who retained the title here in 1997, the last seven years have seen four winners – but not one being able to maintain their dominant position as the best band in the region for more than 12 months.
Last year SWT Woodfalls came looking to make it two in a row, but were beaten back into fourth place, so this year's reigning champions, Camborne, will be looking to put an end to the run. With the likes of Flowers, who haven't won here since 2000, The 1999 winners Bodmin back to form, the 2002 winners SWT Woodfalls and JAG Mount Charles and Yeovil all breathing down their necks, it will be something of an achievement if they can do.
Nationally, the bands here are something of an enigma when it comes to the top level contests. There is no representation at the British Open – although Flowers it must be said were very unlucky not to have qualified form the Grand Shield last year, whilst the Royal Albert Hall has certainly not been a happy hunting grounds for the qualifiers. You have to go back to 1994 and the last great days of Sun Life for the last time a band from the region came in the top six and back to 1992 for the last time two got in the top 10.
Strangely though, when it comes to the Masters and Spennymoor bands such as Flowers and Mount Charles are a real force, whilst at the second tier contests such as Pontins and Yeovil success is very frequent. The region though is desperate for success at the highest level, and there is enough talent here for a number of bands to do just that. Sunday should be a great musical scrap.
---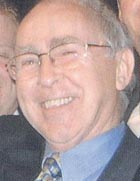 Bodmin Town
Conductor: John Berryman
4BR Ranking: 52
Last Eight Years:
2003: 6th (Russell Gray)
2002: 7th
2001: 6th
2000: 2nd
1999: Winners
1998: 3rd
1997: 2nd
1996: N/K
At the beginning of the year many people were writing off the chances of Bodmin ever returning to the form of the late 1990's when they were a real force both here and nationally. The 1999 winners had certainly gone through the wringer a bit of late, but they returned to the Yeovil contest in superb fashion and gained a well merited third place under the baton of Ian McElligott.
That ended a poor run of form of 2003 when they came 6th here under Russell Gray and went on to come 18th at the Grand Shield. There is a real sense it seems that Bodmin are back in business and with the experienced John Berryman at the helm, they could well feature highly once again.
---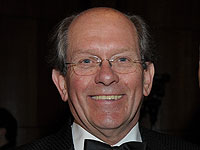 Camborne Town
Conductor: Frank Renton
4BR Ranking: 35
Last Eight Years:
2003: Winners
2002: 2nd
2001: Winners
2000: 6th
1999: 3rd
1998: 2nd
1997: 4th
1996: N/K
The last three years have seen Camborne really make their mark here – two wins and a second place has meant three consecutive trips to the Albert Hall, but once they have got there they haven't really challenged at all. 11th there last year under Paul Murrell was their best return, so they will be looking to show that they are genuine contenders for honours if they do make it.
Frank Renton returns once more and they will be hoping that this could be the year that they retain the title, whilst it would help their cause if they managed to get an invite for both the Grand Shield weekend and the All England Masters. They were missing from both last year. They are something of a mystery band form wise – Yeovil saw them perform only fitfully to come 6th, so we will have to wait and see.
---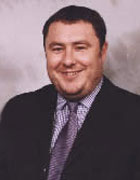 City of Bristol
Conductor: Andrew Jones
4BR Ranking:142
Last Eight Years:
2003: Winners of First Section (prom) (Bryn James)
2002: 7th
2001: 2nd 2nd Section (prom)
2000: 5th 2nd Section
1999: 8th 2nd Section
1998: 15th 2nd Section
1997: 5th 3rd Section (prom)
1996: N/K
City of Bristol won the First Section here last year under the baton of the talented Bryn James, and went on to come 11th at the National Finals at Dundee. That partnership has now ended and they will be directed by the equally talented Andrew Jones, the Resident Conductor of Tredegar.
This will be a very stern test for the band though – a great leap up from the First to the Championship, but as they have shown over the past few years, they seem a band more than capable of meeting just about any challenge.
---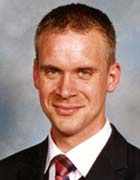 Flowers
Conductor: Philip Harper
4BR Ranking: 15
Last Eight Years:
2003: 2nd (Philip Harper)
2002: 3rd
2001: 2nd
2000: Winners
1999: 2nd
1998: 4th
1997: Winners
1996: N/K
If there is ever an argument to say that too much talent can sometimes be a bad thing for you, then both Flowers and their MD, Philip Harper may be a case in point. There is little doubt that on their day they are a very fine band indeed (this year's Yeovil win confirmed this), but they are also a combination that can be infuriatingly inconsistent.
Last year they didn't play well here but still got the trip to London where they were awful and came 16th. Nevertheless they still produced two superb performances at the Grand shield (7th), Cambridge (5th) and Spennymoor (6th) that had class written all over them. They started 2004 off well, but will surely exchange that Yeovil victory for their first here since 2000 – they are overdue a victory.
---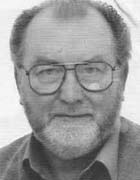 Hyde
Conductor: Peter Wise
4BR Ranking: not in top 150
Last Seven Years:
2003: 8th (Peter Wise)
2002: 8th
2001: 8th
2000: 6th 1st Section (prom)
1999: Winners 1st Section
1998: 9th 1st Section
1997: 7th 1st Section
1996: N/K
Hyde are nothing if not consistent here, with three consecutive 8th places to their name since gaining promotion up from the First Section in 2000. Peter Wise directs his band with a great deal of musical intelligence – they play very much to their strengths and do not try too hard to match the bigger, deeper sounds of some of their rivals here.
They played at the recent Yeovil contest where they came 14th against a high quality field (although that result can be discounted for rather tragic reasons), so they will be looking to make a mark here this year for sure. It could be difficult though.
---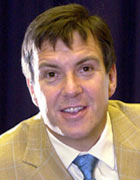 JAG Mount Charles
Conductor: Dr. Nicholas Childs
4BR Ranking: 20
Last Year: 5th
Last Eight Years:
2003: 5th (John Hinckley)
2002: 4th
2001: 5th
2000: 4th
1999: 8th
1998: 5th
1997: 5th
1996: N/K
Can JAG Mount Charles finally play to the form everyone knows they are capable of and gain a qualification place for London for the first time in their history? For the past four years they have flattered to deceive, so this year they have brought in Dr. Nicholas Childs no less to give them that extra missing ingredient that has been lacking here. If he can't do it then who possibly can?
Last year JAG Mount Charles once more infuriated their supporters with a near miss at the Grand Shield (3rd), a decent showing at the Masters (16th) and a corker of a show at Spennymoor (4th) to add to a win at the November Torquay contest. However, just when you though they were on the crest of a wave they come 10th at Yeovil. The time had surely come for them to play to form here.
---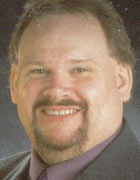 Lydmet Lydney
Conductor: Steve Sykes
4BR Ranking: not in top 150
Last Eight Years:
2003: 10th (Wayne Ruston)
2002: 4th 1st Section (prom)
2001: 4th 1st Section
2000: 8th 1st Section
1999: DNC
1998: 8th (rel)
1997: Winners 1st Section (prom)
1996: N/K
Steve Sykes takes over the reins at Lydmet Lydney and they will surely be looking to improve on last years 10th place – a good return on their return to the Championship Section for the first time since 1998.
They may "Tristan Encounters" a very stern test this time around, but Steve Sykes has the experience to draw out a fine performance from any band he takes, so they should have the confidence to take a couple scalps at least.
---
St. Austell
Conductor: David Loukes
4BR Ranking: 145
Last Eight Years:
2003: 7th (Melvin White)
2002: Winners 1st Section (prom)
2001: 8th 1st Section
2000: DNC (rel)
1999: 7th
1998: 9th
1997: 5th 1st Section (prom)
1996: Winners 1st Section
Ex Black Dyke Resident Conductor, David Loukes takes over the baton here this year from Melvin White, and the talented young band will be looking to better their fine 7th place of a twelve month ago.
Last year they went on to come 12th at Pontins, whilst they started off the new contesting year with a solid 7th place at Yeovil. Lots of talented young performers dotted around the stands and an experienced MD should ensure that they will not struggle to make an impression, although they are up against stern opposition.
---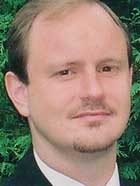 SWT Woodfalls
Conductor: Steve Bastable
4BR Ranking: 54
Last Eight Years:
2003: 4th (Steve Bastable)
2002: Winners
2001: 3rd
2000: 3rd
1999: 5th
1998: Winners
1997: 6th
1996: 2nd
The curse of the reigning champions really struck SWT Woodfalls last year when all they could manage on their defence was fourth place. That may have been a little unlucky, but they will have to show top class form here this time if they are to make a return trip to London.
Steve Bastable once more takes the reigns and the talented Brummie has already showed his worth this year by taking the unfancied Staffordshire Band into second place at the Midlands Championships. On their day Woodfalls are more than capable of winning here, but they will certainly have to perform better than the 21st place at Cambridge and 4th at the recent Yeovil contest if they are to do it.
---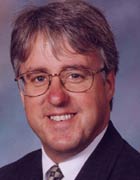 Test Valley Brass
Conductor: Ian Holmes
4BR Ranking: not in top 150
Last Eight Years:
2003: 2nd in First Section (prom) (Melvin White)
2002: 3rd
2001: 3rd 2nd Section (prom)
2000: 2nd 2nd Section
1999: 2nd 3rd Section (prom)
1998: Winners 4th Section (prom)
1997: 3rd 4th Section
1996: N/K
Test Valley Brass make their debut in the Championship Section here, and it has been a fantastic achievement by a band that in 1998 was playing in the Fourth section.
Last year they were runners up in the First Section here and went on to claim 12th place at Dundee, so they will know a stern test awaits them on "Tristan Encounters".
---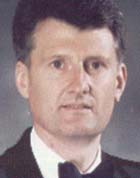 Yeovil Town
Conductor: Ian McElligott
4BR Ranking: 86
Last Year: 3rd
Last Eight Years:

2003: 3rd (I. McElligott)
2002: 6th
2001: 4th
2000: 2nd 1st Section (prom)
1999: 10th 1st Section
1998: Winners 1st Section
1997: Winners 2nd Section (prom)
1996: Winners 3rd Section (prom)
Since gaining promotion from the First Section in 2000, Yeovil has shown that they are more than comfortable playing in the top level here, and came a very fine 3rd last time out under the urbane baton of Ian McElligott.
He returns once more to head their challenge, and they could well be dark horses to feature. Last year they had a very compact and balanced ensemble sound and the MD never let anything get out of control – much the same could see them do well.
---
Results archive:
Full results of previous year's contests together with a results summary can be found in our results archive.
Past Qualifiers:
2003: Camborne Town, Flowers
2002: SWT Woodfalls, Camborne Town
2001: Camborne Town, Flowers
2000: Flowers, Bodmin
1999: Bodmin, Flowers
1998: SWT Woodfalls, Camborne
1997: Flowers, Bodmin
1996: Sun Life, SWT Woodfalls
1995: Sun Life, Flowers
1994: Flowers, Camborne, Sun Life*
1993: Sun Life, Camborne
1992: Sun Life, Bodmin
1991: Flowers Gloucester, Sun Life
1990: Camborne Town, Bodmin
1989: Sun Life, Camborne
*Pre Qualified
How West of England bands did in London:
2003: 11th, 16th
2002: 18th, 19th
2001: 9th, 19th
2000: 15th, 16th
1999: 14th, 16th
1998: 9th, 16th
1997: 10th, 12th
1996: 9th, 15th
1995: 11th, 14th
1994: 4th, 11th, 17th
1993: 3rd, 18th
1992: 6th, 7th
1991: 11th, 13th
1990: 8th, 22nd
1989: 12th, 13th

4BR Prediction:
This is going to be one heck of a contest – there are at least six potential winners, whilst you can come up with just about any number of qualifiers. On their day here the likes of Flowers, Bodmin, Camborne, Mount Charles, Yeovil and Woodfalls could romp home, whilst equally, all of them could show their inconsistencies and not even make it into the top six.
These are all quality bands though, and it is interesting that they have just about all booked outside talent to try and give them that extra edge. It is not often outside the Final itself that you see a field that includes Nicholas Childs, Frank Renton, Ian McElligott, Steve Bastable, Melvin White and Philip Harper go head to head.
Still, someone will win, and someone will tag along for the trip to London, whilst at least four others will go home very disappointed.
For us though we plumb for the form horse and Flowers who if they don't try too much to impress should take the title for the first time since 2000. JAG Mount Charles are due a good result here and we think they will finally be booking hotel rooms in Kensington. Behind them it could be a toss up between Camborne and SWT Woodfalls with Bodmin and Yeovil making up the top six. Our dark horses could be St. Austell.
1. Flowers
2. JAG Mount Charles
3. Camborne
4. SWT Woodfalls
5. Bodmin
6. Yeovil
Dark Horse: St. Austell
© 4BarsRest
back to top