2004 North of England Regional Championships
First Section
Saturday 21st March
Test Piece: Coventry Variations – Bramwell Tovey
Adjudicator: John Maines
---
Just seven bands line up in the First Section this year – and even though a small field will mean a short days work for the adjudicator John Maines, it could also make it very hard for him as well. For instance, are the bands here prospective Championship Section material or possible Second Section bands who are just out of their depth? Will winning here be a good thing for an average band who will not really want to get promoted?
Whatever the outcome though, the bands here would all love to make the trip to Harrogate later in the year to try and emulate Horden who took the top prize in Dundee. That was the first win at the Nationals First Section for a North East band, so can any of them here realistically repeat that feat?
Gregg's Bakery come down from the Championship Section to compete here, whilst Langbaurgh and York step up a division from the Third Section.
The contest may be a small aperitif for the Championship Section later in the afternoon, but even with a small field the value of the contest will certainly not be diminished.
---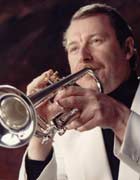 Barrow Shipyard
Conductor: J. Durrant
Last Eight Years:
2003: 2nd (J. Durrant)
2002: 4th
2001: 8th
2000: 7th Championship (rel)
1999: 10th Championship
1998: 6th Championship
1997: 2nd (prom)
1996: 3rd
Barrow came runners up here last year, and went with Horden to the National Finals on Dundee where they came a very creditable 6th place under the direction of John Durrant.
Since being relegated fro the Championship Section in 2000 though they have been making steady progress back towards promotion and another good result here will see them back in the top section next year. A recent CD release and a good 8th place against stern opposition at Preston could mark them out to do well here.
---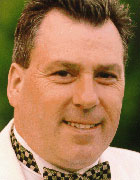 Easington Colliery
Conductor: David Hirst
Last Eight Years:
2003: 8th (D. Dye)
2002: 6th
2001: 9th
2000: 7th
1999: 7th Championship (rel)
1998: 8th Championship
1997: N/K
1996: N/K
Easington have found life a little tough in this section over the past few years, and could only manage 8th place twelve months ago. They were a Championship Section band just five years ago, so they will certainly be determined not to drop down through the relegation trap door to the Second Section for sure.
The partnership with David Dye has come to an end and under S. Gray they came 6th at the Mineworker's Championships late last year. If they can repeat that form here, they should more than hold their own at least.
---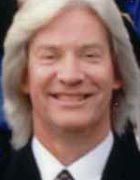 Gregg's Bakery
Conductor: T. Swainson
Last Eight Years:
2003: 10th in Championship Section (rel) (D. Marshall)
2002: 7th
2001: 7th
2000: 8th
1999: Winners 1st Section
1998: 2nd 2nd Section (prom)
1997: 2nd 2nd Section
1996: N/K
Gregg's find themselves back in the First Section for the first time since 1999, after they lost their Championship status after coming 10th and last twelve months ago on "Prague". That was the culmination of three years when they found the step up in class tough, so a return to the First Section may not be too bad a thing.
If they can repeat the form of 1999 when they were winners here, then a first step back to the top section may well be on the cards.
---
Kirbymoorside
Conductor: J. Woodward
Last Eight Years:
2003: 6th (J. Woodward)
2002: 8th
2001: 5th
2000: 5th
1999: 3rd
1998: DNC
1997: N/K
1996: N/K
Kirbymoorside have been hovering around the top places here for the last few years at least, and last year they came sixth. They are nothing if not consistent here with a best of 3rd back in 1999 and a worst of 8th in 2002. They will be looking to push for a possible podium finish at least.
---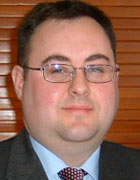 Langbaurgh Brass
Conductor: T. Oldroyd
Last Eight Years:
2003: Winners of Second Section (prom) (T. Oldroyd)
2002: Winners of Second Section
2001: 2nd 3rd Section (prom)
2000: 3rd 3rd Section
1999: Winners 3rd Section
1998: 9th 3rd Section
1997: N/K
1996: N/K
The double winners of the Third Section finally make the step up in class to make their debut here this year, and if past form is anything to go by, they could well feature highly in the prize list and gain a possible qualification place to Harrogate.
Tim Oldroyd has done great work with the band, and they came 8th at Pontins late last year. They should be in with a shout we think.
---
Pride Valley
Conductor: B. Morton
Last Eight Years:
2003: 7th (B. Morton)
2002: 5th 2nd Section (prom)
2001: 3rd 2nd Section
2000: 3rd 2nd Section
1999: N/K
1998: N/K
1997: N/K
1996: N/K
After all that nonsense with the band a couple of years ago, Pride Valley gained promotion from the Second Section in 2002 and held their own at this contest 12 months ago when they came 7th.
What this year will bring we will have to wait and see. Bob Morton is an experienced MD who once took Gateshead to the title here, so he will know exactly what will be expected of the band.
---
York Railway Institute
Conductor: D. Warley
Last Eight Years:
2003: 6th in Second Section (prom) (D. Warley)
2002: 3rd
2001: 2nd
2000: 9th
1999: DNC
1998: 9th 1st Section (rel)
1997: N/K
1996: 4th 1st Section
York Railway Institute find themselves in the First Section after gaining promotion on the back of 3rd place in 2002 and 6th place in the Second Section last year. It is a big step up for the band, and with a stern test piece they may find it hard going to make much of an impression. We wish them well though.
---
Results archive:
Full results of previous year's contests together with a results summary can be found in our results archive.
Past Qualifiers:
2003: BHK (UK) Ltd Horden, Barrow Shipyard
2002: Gateshead Brass, Harrogate
2001: Harrogate, Broughton's Brass
2000: Cottingham, Boldon
1999: Gregg's Bakery, Rowntree
1998: Cottingham, Boldon Colliery
1997: Skipton, Vickers Barrow
1996: East Yorkshire Brass, Skipton
1995: EYMS, Boldon Colliery
North of England Bands at the Finals:
2003: 1st, 6th
2002: 8th, 18th
2001: 15th, 16th
2000: 12th, 17th
1999: 7th, 16th
1998: 7th, 15th
4BR Prediction:
As we have said, a small field doesn't mean that the value of this contest is diminished in any way, but it could mean that the possible differences in class between some of the bands may be magnified somewhat, even though the final results table may not show it.
Two bands stand out for us, and should claim the top places and the trip to Finals if they play to form. Barrow are the favourites for us and recent results show they could well be crowned Champions. Behind them should be Gregg's Bakery if they have retained enough of their top section pedigree, whilst Langbaurgh should complete the top three. After that it becomes a bit of a free for all, although we fancy Kirkbymoorside and Easington to fill in the fourth and fifth places, with Pride Valley and York Railway Institute scrapping for the final top six place. Whoever misses out will be our dark horse!

4BR Prediction:

1. Barrow Shipyard
2. Gregg's Bakery
3. Langbaurgh
4. Kirkbymoorside
5. Easington
6. Pride Valley
Dark Horse: York Railway Institute
© 4BarsRest
back to top