2004 Scottish Regional Championships
The Championship Section:
Sunday 14th March

Adjudicators: David Read and Alan Morrison
Test Piece: Tristan Encounters - Martin Ellerby
---
Like the other seven areas, the Championship Section in Scotland compete for qualification to the Finals in the Royal Albert Hall, but in addition to this they also play for the title of Scottish Champions and a place in the European Championships. (The Scots and the Welsh do like their own independent ways)

It's also a contest with a very long history, going back to 1895, which makes it 5 years older than the National Championships themselves. There have been 26 different winners over the last 109 years, but three of these bands have enjoyed great periods of domination and between them can account for 57 wins in the 98 contests held.

Clydebank Burgh achieved 17 victories between 1896 and 1956, Scottish Co-op have 26 wins since their first in 1924 and Whitburn have triumphed 14 times since 1968. Since 1980, only Newtongrange and Bo'ness & Carriden, with one win each, have managed to break the domination of the current 'Great Triumvirate' of Kirkintilloch, Scottish Co-op and Whitburn. Recently Co-op has really taken a real grip on the title with 7 wins in the last 10 contests.
Scotland's performance at the finals has generally improved over the last 20 years or so. As well as Co-op taking the title twice in that time, Whitburn, Kirkintilloch and Newtongrange have all appeared in the prize list at London, and whilst they haven't actually won the European Championships, both Co-op and Whitburn have managed to finish 2nd during this time.
Having only 10 bands, with two annually swapping places with the first section winners and runners-up, it is very competitive at the other end of the section too. It has become difficult for newly promoted bands to establish themselves in the championship section, but even the traditional mid to higher placed bands like Bo'ness & Carriden, Unison Kinneil and Newtongrange have found it difficult to survive in recent years. In conclusion, it's a very competitive section for all the bands, although it will be a major surprise if this year's winners come from outside the usual three.
---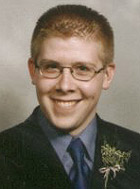 Bathgate
Conductor: Alan Duguid
4BR Ranking: 122

Last Eight Years:
2003: Winners 1st Section (prom) (9) (Alan Duguid)
2002: 7th 1st Section
2001: 4th 1st Section
2000: 5th 1st Section
1999: 5th 1st Section
1998: 5th 1st Section
1997: 2nd 2nd Section (prom)
1996: 3rd 2nd Section
Bathgate, promoted after winning the First Section last year, haven't really managed to string together a good run of form since then. A disappointing performance at the Nationals in Dundee left them in last place and they haven't competed since. They'll be up for the challenge under their young conductor though and a few personnel changes will give them the encouragement they might need. It's difficult to see Bathgate making a big impression in the contest but they will have a chance of taking the couple of scalps that they need to stay in the top flight.
---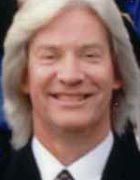 Bon Accord
Conductor: Tony Swainson
4BR Ranking: 139

Last Eight Years:
2003: 2nd 1st Section (prom) (1) (Tony Swainson)
2002: 10th Championship (rel)
2001: 7th Championship
2000: Winners 1st Section (prom)
1999: Winners 2nd Section (prom)
1998: 10th 1st Section (rel)
1997: 5th 1st Section
1996: 10th Championship (rel)
One of Scotland's Yo-Yo bands, Bon Accord return to the top flight after a year in the First Section once again. They struggled a bit on their last Championship appearance on "Whitsun Wakes" but there are a few young fresh faces in the band and with Richard Kidd on euphonium they have a player with real quality. Not a great First Section National for them either as they did have great expectations beforehand. Like Bathgate they will probably still find it just a bit testing at this level though and they will be more than satisfied if they can do enough to survive the drop this time.
---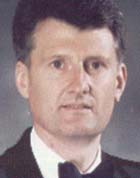 Bo'ness & Carriden
Conductor: Major Ian McElligott
4BR Ranking: 72

Last Eight Years:
2003: 4th (1) (Iain Davey)
2002: 8th
2001: 2nd 1st Section (prom)
2000: 8th (rel)
1999: 8th
1998: 4th
1997: 7th
1996: 7th
A band with a great tradition and history, Bo'ness & Carriden have also acquired a bit of a reputation as escape artists when it comes to relegation and they did it again last year when they pulled off a surprising 4th place to consign Newtongrange to previously the unforeseen trap door out of the top level. The rest of the year went well for Bo'ness though and they managed to progress to the Senior Cup in May. This time they bring in former Brighouse & Rastrick conductor Major Iain McElligott and this should do their chances no harm. A mid-table result should see them survive in the section and we would expect that's where they'll finish if they play to form.
---
Broxburn Public
Conductor: Archie Hutchison
4BR Ranking: 75

Last Eight Years:
2003: 5th (7) (Michael Marzella)
2002: Winners 1st Section (prom)
2001: 9th (rel)
2000: 9th
1999: 4th
1998: 6th
1997: Winners 1st Section
1996: 4th 1st Section
Another of the Yo-Yo bands, a fine 5th place last year left them in a healthy position but after that they had a number of changes, including the departure of conductor Michael Marzella, and a subsequent slight dip in contest form. Successive last places at Whitburn and the Scottish Open were very disappointing for them but they have had some handy additions to their team since then and a couple of strong bass players from Whitburn especially will give them a strong bottom end. Archie Hutchison will have done his homework and won't be scared to put in the necessary work. A repeat of last year's result might just be a tad optimistic for them but they should do enough to survive the drop.
---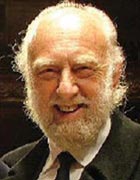 Dalmellington
Conductor: Richard Evans
4BR Ranking: 88

Last Eight Years:
2003: 8th (4) (Richard Evans)
2002: 6th
2001: 3rd
2000: 6th
1999: 5th
1998: 8th
1997: 4th
1996: 5th
Dalmellington are a band that needs a good result to stay in the Championship Section as they sit bottom of the grading table after two poor results. Richard Evans is once again in charge of them on the day and he will probably need to use every ounce of his vast experience and undoubted ability to get them into the prizes. A mid-table at best finish is more likely and that could still leave them facing at least a year in the First Section. They have some good players though and former Scottish Champion Dave McKellar on Euphonium and the very promising Ian Taylor on Eb Bass will bolster the lower end.
---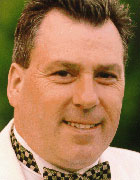 Kingdom Brass
Conductor: David Hirst
4BR Ranking: 47

Last Eight Years:
2003: 7th (8) (Andrew Duncan)
2002: 4th
2001: 4th
2000: 2nd 1st Section (prom)
(Kingdom Brass formed from amalgamation of Cowdenbeath and Kelty & Blairadam in 1999)
A pretty consistent performer in recent years, the band from the Kingdom of Fife always plays with commitment, and this year they seem to have acquired a pretty good team. Martin Rösch on soprano and Lee Bathgate on solo cornet are their not so secret weapons and David Hirst will bring leadership and experience to the performance. They have some other good soloists around the band too and "Tristan Encounters" may just be a piece that suits their style and allows them to once again make an impression on the leader board. They might find themselves fighting it out with Kinneil for 4th place but a good day could see them finish even higher.
---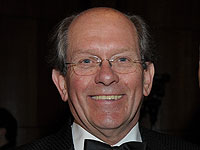 Kirkintilloch
Conductor: Frank Renton
4BR Ranking: 13

Last Eight Years:
2003: 2nd (2) (Frank Renton)
2002: Winners
2001: 5th
2000: 4th
1999: 2nd
1998: 5th
1997: 3rd
1996: 3rd
They're the perennial third favourites, but Kirkintilloch hardly ever finish 3rd at the Scottish Championships. They have been very consistent over the past few years and nobody will be surprised if they take a place in the finals yet again. 2003 was another very good year for them. They performed well at all the major contests and are now well established at the top table of British banding. Frank Renton is in charge again and Dave Prentice on solo cornet is a player of immense talent, although Steve Stewart on soprano is the one that will guarantee the audience their money's worth. They will most likely finish in the top 3 but are also a very definite contender for the title itself.
---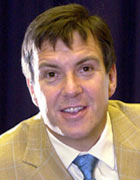 Scottish Co-op
Conductor: Dr. Nicholas Childs
4BR Ranking: 11
Last Eight Years:
2003: Winners (3) (Nicholas Childs)
2002: 7th
2001: Winners
2000: Winners
1999: 3rd
1998: Winners
1997: Winners
1996: Winners
2003 was a year of great recovery for Co-op after a quite disastrous 2002. They regained the Scottish crown, performed well at the Grand Shield and the Royal Albert Hall and finished a good year with a great victory at the Scottish Open. The much-travelled British Open Solo Champion Alex Kerwin on soprano is their undoubted star player at the moment, but you don't achieve as much as they do with only one good player. Their bass end has been very good for many years and the addition of Jonathon Gawn from Northern Ireland will make it even stronger. Going for a repeat of last year's result, they will undoubtedly be looking to give themselves a chance to re-establish themselves as Scotland's top band South of the border later in the year.
---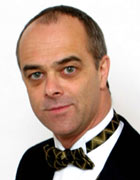 Unison Kinneil
Conductor: Allan Ramsay
4BR Ranking: 33

Last Eight Years:
2003: 3rd (10) (Allan Ramsay)
2002: 5th
2001: 8th
2000: 2nd
1999: Winners 1st Section
1998: 9th (rel)
1997: 8th
1996: 2nd 1st Section (prom)
One of 4BR's 20 most improved bands of 2003, Unison Kinneil have steadily progressed at the Scottish over the last three years, as well as regularly picking up a few pots at other Scottish contests. 3rd place last year was a real lift for them but they went on to disappoint at the Senior Cup and The Scottish Open. Allan Ramsay will conduct with his usual authority and they have a strong leader in Hugh Foster on top man. We wonder if they have the depth of solo talent around the band to make a major impression on the top three this time, but they won't be too far away as they are renowned for putting in the necessary work when required.
---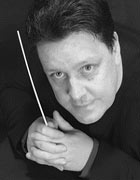 Whitburn
Conductor: Andrew Duncan
4BR Ranking: 8

Last Eight Years:
2003: 6th (6) (Phillip McCann)
2002: 2nd
2001: 2nd
2000: 3rd
1999: Winners
1998: 2nd
1997: 2nd
1996: 2nd
2003 was a strange year for Whitburn. They hit a rich seam of form in the middle of the year, culminating in a terrific second prize at the British Open, but the two big Scottish contests in March and November were nothing short of disastrous by their standards. Since this time last year Phillip McCann has been replaced by Andy Duncan and Whitburn now appear to have their act together in terms of personnel as well.
Many fine soloists are around the stand with Gordon Jenkins on soprano and Mark Boyd on trombone in particular on outstanding form recently. They've lost the services of BBC Young Brass Soloist winner Katrina Marzella on baritone for this one but they should still have enough resources to negotiate their way through "Tristan Encounters". Along with Co-op and Kirkie, Whitburn will be fighting it out for the trip to Amsterdam next year.
---
Results archive:
Full results of previous year's contests together with a results summary can be found in our results archive.
Past Qualifiers:
2003: Scottish Co-op, Kirkintilloch
2002: Kirkintilloch, Whitburn
2001: CWS (Glasgow), Whitburn
2000: CWS (Glasgow), Unison Kinneil
1999: Whitburn, Kirkintilloch
1998: CWS (Glasgow), Whitburn, Kirkintilloch*
1997: CWS (Glasgow)*, Whitburn, Kirkintilloch
1996: CWS (Glasgow), Whitburn
1995: Bo'ness and Carriden, Newtongrange
1994: CWS (Glasgow), Newtongrange
1993: Whitburn, CWS (Glasgow)
1992: Whitburn, CWS (Glasgow)
1991: Newtongrange, Whitburn, Bo'ness and Carriden, CWS (Glasgow)*
1990: Kirkintilloch, Whitburn, CWS (Glasgow)
1989: CWS (Glasgow), Whitburn
*Pre Qualified

How Scottish bands did in London:
2003: 8th, 9th
2002: 10th, 14th
2001: 8th, 10th
2000: 6th, 18th
1999: 9th, 11th
1998: 7th, 12th, 13th
1997: 4th, 11th, 16th
1996: 1st, 17th
1995: 13th, 15th
1994: 6th, 13th
1993: 6th, 8th
1992: 4th, 11th
1991: 4th, 10th, 12th 19th
1990: 1st, 5th, 19th
1989: 3rd, 10th
4BR Prediction
Scotland really is one of the tightest areas these days with nobody truly dominating consistently. It's any one from three for us but Co-op will be in a very confident mood after the Scottish Open, so we'll go for them to win with Whitburn joining them in London. David Read and Alan Morrison might have different ideas though! We'll go for Kirkintilloch to come third. While we think that these three should be well ahead of the rest, don't be too surprised if either one of Unison Kinneil or Kingdom Brass manages to sneak in amongst them.
1 Scottish Co-op.
2 Whitburn
3 Kirkintilloch
4 Unison Kinneil
5 Kingdom Brass
6 Bo'ness & Carriden
Dark Horse: Bon Accord
© 4BarsRest
back to top