2004 North West Regional Championships
The Championship Section:
Sunday 14th March

Adjudicator: Dr. Roy Newsome
Test Piece: Tristan Encounters - Martin Ellerby
---
There is a lot of local pride to play for at the Championship Section contest this year, and Doctor Roy Newsome will have a pretty hard task in separating out the bands at the very top we think. Further down the list though, it may be just as hard, but for a totally opposite reason.
Since 1996, only two bands have won here – Fodens five out of the last six times, and Fairey's. Only twice during that same period has neither of the bands filled the top two places, so the contest has become more significant in many ways for those bands who scrap for the one or sometimes two extra qualification places that are up for grabs.
This year, Fairey's are safely through, but they will be looking to secure the local bragging rights here by trying to win the Area Contest for the first time since 2001. Fodens, Leyland, Besses and the rest will be looking to secure a trip to Kensington, so there will be added pressure on them for sure. History suggests Fodens and Leyland once more, but the likes of Besses, Haydock, Dobcross and Wingates may have something to say about that.
When they do get to the Finals though, the North West has a superb record, with at least one band making it to the top three podium every year since 1997. The standard at the very top here is very, very good indeed. Below them though and the story is a bit different, with no real band bridging that gap between the big three of Fairey, Fodens and Leyland with consistency.
Haydock pushed close last year, but there is a feel of a two-tier contest here, with a glut of good decent outfits scrapping for the crumbs off the top table. All could gain a qualification place on their day, but equally any of them could well find themselves propping up the table come results time also. It should make for an intriguing contest then.
---
Ashton Under Lyne
Conductor: Graham Williams
4BR Ranking: 82
Last Eight Years:
2003: 9th (John Maines)
2002: 2nd 1st Section
2001: 9th (rel)
2000: 9th
1999: Winners 1st Section (prom)
1998: Winners 2nd Section (prom)
1997: Winners 3rd Section (prom)
1996: DNC
Ashton could do with a good result here this year to stave off the threat of relegation, after coming 9th here under John Maines last time out. Will the new MD bring a new sense of determination we wonder?
Ashton just missed out on promotion to the Grand Shield last year when they went from here to come 10th at the Senior Cup, whilst they put up a strong showing at Pontins late last year when they came 5th under Dave Morris. They didn't appear at the early season Bras at Guild Hall contest, so it will be interesting to see what form they bring with them here. They have the talent, but can they step up a level and challenge?
---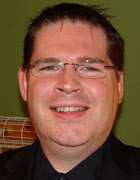 British Telecom
Conductor: Mike Fowles
4BR Ranking: 50
Last Eight Years:
2003: 6th (Mike Fowles)
2002: 9th
2001: 5th
2000: 4th
1999: 8th
1998: 6th
1997: 8th
1996: 6th
BT have more than held their own here over the past few years, without it must be said, really pushing for a qualification place. 4th place has been their best effort of late in 2000, but last year they showed better form and came 6th under Mike Fowles.
That led them on to come 15th at the Grand Shield, whilst they also held a mid table position at Pontins where they came 10th late last year. A few weeks ago
though they came 4th at Brass at the Guild Hall, so they may be moving into a bit of good form at the right time. Another band with plenty of talented players in the ranks, and a quality MD, so a bit of self belief may just be the thing they are missing.
---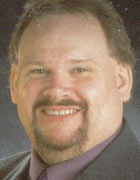 Besses o ' th' Barn
Conductor: Steve Sykes
4BR Ranking: 25
Last Eight Years:
2003: 8th (Lynda Nicholson)
2002: 4th
2001: 6th
2000: 8th
1999: 5th
1998: 8th
1997: 7th
1996: 5th
Besses last qualified in 2002 for the National Finals,
when under Lynda Nicholson they seemed a band about to return in fine style to the biggest contests in the land. That rather stuttered last year when they could only manage 8th place here, so they will return ever more determined to do well. Rumours suggest they are playing well under MD Jonathan Corry, although we have got Steve Sykes down to take the band this time around.
Last year Besses went on to come 11th at the Masters, before coming 12th at the Open, and 9th at the Scottish Open – all good solid results, but ones they will want to improve upon this year. That improvement should start here at the Winter Gradens.
---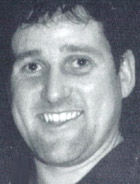 Dobcross Silver
Conductor: Dennis Hadfield
4BR Ranking: 67
Last Eight Years:
2003: 5th (Dennis Hadfield)
2002: 6th 1st Section (prom)
2001: 3rd 1st Section
2000: 4th 1st Section
1999: 10th 1st Section
1998: 2nd 1st Section
1997: 7th 1st Section
1996: 13th (rel)
The hard working Dobcross Band with Dennis Hadfield at the helm will be looking to improve on last year's fine 5th place and possibly upset the apple cart a little and gain a qualification place this time around. One thing is for sure – they will be determined to do so.
Last year they didn't feature at either the Grand Shield weekend or the Masters, but came 7th at Pontins and a few weeks ago came 6th at the Brass at the Guild Hall contest. Two of their rivals here beat them that day, so can they reverse that result and claim a trip to Kensington? We will wait and see.
---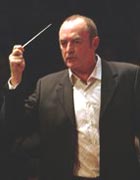 Fairey FP (Music)
Conductor: Allan Withington
4BR Ranking: 1
Last Eight Years:
2003: 2nd (Steve Bastable)
2002: 2nd
2001: Winners
2000: 2nd
1999: 4th
1998: 2nd
1997: Winners
1996: Winners
Although on the face of it as double National Champions, Fairey's shouldn't be competing here, we are sure their pride won't allow them to just go through the motions come contest time. The reason for that is simple – they will want to beat their traditional rivals of Fodens more than anything else, especially on their own doorstep.
However, in the last few years, they haven't quite been able to do it (just one win here since 1998) so they will come hear determined to put that particular record straight. Allan Withington returns to the podium to direct them, and he will be hoping to add the North West title to his impressive CV. Last year was an up and down affair on the contest stage (they came 4th at the Open, 9th at Cambridge and didn't make it to the European), so can they start 2004 as they mean to go along?
---
Fodens Richardson
Conductor: Thomas Wyss
4BR Ranking: 3
Last Eight Years:
2003: Winners (Russell Gray)
2002: Winners
2001: 2nd
2000: Winners
1999: Winners
1998: Winners
1997: 2nd
1996: 3rd
What a fantastic record here over the last few years for Fodens. Last year they secured their fifth win in six years, after it took them ten years to return to the winners' enclosure here in 1998. That was the second win in a row under Russell Gray, but soon after that successful team broke up, and they have found winning a bit more difficult of late.
They just missed out at the Masters, but fell away at the Open to come 7th and came 5th at London – decent returns, but not the results they would have expected, and even though they took the inaugural US Open, they will know that 2003 was a disappointment overall. Thomas Wyss and his team will therefore be ever more determined to return here and show that they are still the band to beat.
---
Freckleton
Conductor: Paul Dalton
4BR Ranking: 42
Last Eight Years:
2003: 7th (Paul Dalton)
2002: 8th
2001: 4th
2000: 7th
1999: 7th
1998: 10th
1997: Winners 1st Section (prom)
1996: 4th 1st Section
Freckleton will also be looking to make more of a mark here at the contest this time around after coming 7th last year. That was a move in the right direction for sure, and with plenty oftalent around the stands and a good MD they will be confident of doing well.
Last year they went on to come 19th and be relegated form the Grand Shield and ended the year coming 10th at the Scottish Open. They started 2004 at Yeovil were they came a lowly 9th, so they will be looking to kick start their season off here with a further climb up the prize list and a possible top six finish.
---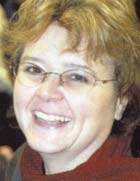 Haydock
Conductor: Lynda Nicholson
4BR Ranking: 38
Last Eight Years:
2003: 3rd (I. Brownbill)
2002: 6th
2001: 4th 1st Section (prom)
2000: 5th 1st Section
1999: 3rd 1st Section
1998: 5th 1st Section
1997: Winners 2nd Section (prom)
1996: 4th 2nd Section
Haydock may have surprised many by coming 3rd here last year, but that was a well deserved result, built on the solid foundations laid by Ian Brownbill over the last few years. That partnership has now come to an end, but the band have made the very sensible choice in appointing Lynda Nicholson to direct them here. She did so much in bringing Besses back to the fore, so using her experience of working with a young enthusiastic band is a shrewd move.
Haydock went from here last year full of confidence and came 4th at the Senior Trophy, as well as putting up a solid show at London where they came 20th. They say doing it a second time is always the hardest thing to do, but we think they have the character to show that last year wasn't a one off.
---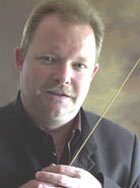 Leyland
Conductor: Garry Cutt
4BR Ranking: 10
Last Eight Years:
2003: 4th (Garry Cutt)
2002: 3rd
2001: 3rd
2000: 3rd
1999: 2nd
1998: 3rd
1997: 3rd
1996: 2nd
Leyland seemed to have been stuck with the "ever the bridesmaid" tag here since they last tasted success in 1994. However, they haven't done too bad for themselves, and have only once come out of the top three since – although that was last year. This is a band though who have not forgotten how to win, as their fine Master triumph last year showed (although they weren't actually placed first by any individual judge there).
The Master victory though was perhaps the only bright spot on a disappointing contesting year for the band, as they lost their place at the Open after coming 14th, and they could only manage 17th place at London. They are a much better band than that, and they came 5th at Spennymoor, which was return to form of sorts. With Garry Cutt at the helm though we think they will be back up there this year wherever they go - starting here.
---
Longridge
Conductor: Stephen Booth
4BR Ranking: 110
Last Eight Years:
2003: 3rd in First Section (prom) (Brett Baker)
2002: 10th Championship (rel)
2001: DNC
2000: Winners 1st Section
1999: 5th 1st Section
1998: 11th Championship (rel)
1997: 9th Championship
1996: 2nd 1st Section (prom)
Longridge return to the Championship Section after just the one year away - a year in which they just missed out on a trip to Dundee in the First Section when they came third here under the direction of Black Dyke trombone player Brett Baker. He is conducting Northop in Wales this year, so the band has returned to Stephen Booth to
direct their assault here.
Longridge left year last year to come 11th at the Senior Trophy, and although they have been fairly quiet on the contesting front since then, they will come here determined to ensure that they make more of a permanent mark than they did in 2002.
---
United Co-op (Crewe)
Conductor: Jef Sparkes
4BR Ranking: 60
Last Eight Years:
2003: Winners of First Section (prom) (Jef Sparkes)
2002: 5th
2001: 2nd
2000: 7th
1999: 8th
1998: 8th
1997: 5th
1996: 5th
United Co-op Crewe will be taking their bow here after gaining promotion from the First Section. Last year they won in fine style under the direction of Jef Sparkes and that led them to Dundee where they put on another cracking show to come 3rd.
They left here last year to come 12th at the Senior Cup, then moved onto Dundee. They didn't appear at the season opener at Preston, so perhaps they have been working hard in preparation for this very stern test. We wish them well, and they will surely be looking to take at least a couple of well known scalps back home with them.
---
Wingates
Conductor: Roy Curran
4BR Ranking: 43
Last Eight Years:
2003: 11th (Roy Curran)
2002: 5th
2001: 7th
2000: 5th
1999: 6th
1998: 5th
1997: 4th
1996: 7th
Wingates last won here back in 1995 under the direction of John Hudson, but since that time they not really made the type of mark here that that they would have hoped for. The band has gone through some tough times in the last few years, but under the direction of Roy Curran they are firmly back on the right road.
11th place was a major disappointment last year, and they will need a good result to fend off the threat of relegation, but they left here last year to come 8th at the Senior Cup, and 13th at Pontins, as well as picking up some other contest successes. They started the year off in solid fashion though at Preston where they came third, so they will be looking to build on that result here. They have the players and MD to do it, but they may need a touch of good fortune as well.
---
Results archive:
Full results of previous year's contests together with a results summary can be found in our results archive.
Past Qualifiers:
2003: Fodens*, Williams Fairey*, Haydock, Leyland
2002: Fodens*, Williams Fairey*, Leyland, Besses
2001: Williams Fairey, Fodens*, Leyland
2000: Fodens*, Williams Fairey*, Leyland
1999: Fodens, Leyland, Williams Fairey*, Marple
1998: Fodens*, Williams Fairey*, Leyland, Marple
1997: Williams Fairey, BBS
1996: Williams Fairey, BNFL
1995: Wingates, BNFL, Williams Fairey*
1994: BNFL, Marple, Williams Fairey*
1993: BNFL, BBS, Williams Fairey
*Pre Qualified
How North West bands did in London:
2003: 1st, 5th, 17th, 20th
2002: 1st, 4th, 13th, 15th
2001: 2nd, 4th, 6th
2000: 3rd, 8th, 14th
1999: 1st, 5th, 7th, 10th
1998: 3rd, 4th, 8th, 11th
1997: 2nd, 3rd
1996: 4th, 7th
1995: 5th, 8th, 10th
1994: 2nd, 7th, 8th
1993: 1st, 5th, 11th
4BR Prediction:
A little bit like the Welsh contest this one – two bands playing for the big prize, whilst the rest have a bit of an unholy scrabble for the scraps they leave behind. As in previous years we can't see anything other than a straight fight between Fairey FP (Music) and Fodens Richardson for the top prize. The others will have to make do with the fight over the other qualification place up for grabs.
On form, and with that extra bit of determination to crown themselves top dog on their own patch, we therefore plumb for Fairey to regain the title, with Fodens close behind. Leyland should have ore than enough quality about them to come comfortably in third place and claim the second qualification place on offer, and may well push Fodens and Fairey closer than they may feel comfortable with.
Behind the top three we go for a close scrap between Besses, Dobcross, Wingates and Haydock, with a permutation of any order.
1. Fairey FP (Music)
2. Fodens Richardson
3. Leyland
4. Besses o' th' Barn
5. Dobcross
6. Wingates
Dark Horse: Haydock
© 4BarsRest
back to top