2004 Welsh Regional Championships
Third Section
Sunday 13th March
Test Piece: Vizcaya – Gilbert Vinter
Adjudicator: Steve Pritchard -Jones
---
Wales continues to struggle at Third Section nationally, and you have to go back as far as 1992 and Beaumaris for the last time that a Welsh band was successful at the Finals themselves. Before that, the now defunct British Steel Port Talbot won the title in 1991, but before that, it was 1967 and Rhymney Workmens. In all there have been 8 victories to the Welsh since 1945 – not that great, since the last three span 37 years.
In fact the best the Welsh can muster since 1998 is one 4th place by Briton Ferry in 2002, and last year in Dundee the two representatives, Conway Town and Newbridge Celynen came 6th and 17th.
That said, it should still be a decent old contest with 10 well-matched bands battling it out for the two qualification places on offer. Steve Pritchard Jones has the difficult task of picking the winners on a difficult old potboiler of a piece, but he has plenty of experience of knowing how to make a mark in the lower sections here.
Whoever he picks will have impressed him by getting basics right first and the musical interpretation right second.
---
Beaumaris B
Conductor: P. Hughes
Last Year: 6th
Last Eight Years:
2003: 6th (P. Hughes)
2002: DNC
2001: Winners 3rd Section
2000: Winners 4th Section
1999: DNC
1998: DNC
1997: DNC
1996: DNC
It is very unfair to call Beaumaris B the "second string" band from the small Anglesey town, as they are very much a formidable contesting outfit in their own right. A whole raft of talented youngsters will be making their mark here this year on the back of a fine win at the Action Research Youth Championships. That could mark them out as potential victors and make it their third Welsh National in five years. Favourites we think.
---
Crosskeys Silver
Conductor: K. Bowden
Last Eight Years:
2003: 7th (K. Bowden)
2002: DNC
2001: 5th
2000: 2nd 4th Section (prom)
1999: 6th 4th Section
1998: 2nd 4th Section
1997: DNC
1996: N/K
Another Welsh band that has had some great times here at the Welsh Regional in years gone by, and who are now starting to return to the good days under the direction of Keri Bowden. Promoted from the Fourth Section in 2001 they have since come 5th and 7th last year. They won the Second Section back in 1981 under the direction of Nigel Weeks, so they will be looking to repeat that feat some 23 years later.
---
Ebbw Vale
Conductor: B. Davies
Last Eight Years:
2003: 8th (A. Browning)
2002: 7th
2001: 6th
2000: 7th 2nd Section (rel)
1999: 10th 2nd Section
1998: Winners
1997: 11th 2nd Section (rel)
1996: 6th 2nd Section
Ebbw Vale were National Fourth Section Champions way back in 1971, and have spent most of their contesting life in the lower sections. They did win the Fourth Section here again in 1987, and then won here at this level in 1998. They came 17th at Pontins late last year, so they will be determined to show that they can reverse the trend of the last three years and possible gain a top six placing.
---
Harlech
Conductor: H. Evans
Last Eight Years:
2003: Winners of Fourth Section (prom) (H. Evans)
2002: 9th 3rd Section (rel)
2001: 9th 3rd Section
2000: 11th 3rd Section
1999: Winners (prom)
1998: DNC
1997: DNC
1996: DNC
Last years Fourth Section Champions make the trip to Swansea with high hopes of doing well on their return to this level of banding. Since they returned to the contesting scene they have won here twice – in 1999 and 2003, so they will be determined to make it a third this time round. Their win last year saw them make the trip to Dundee where they came a well deserved 6th place. One to look out for.
---
Llanelli and District
Conductor: C. John
Last Eight Years:
2003: 10th (R. Owen)
2002: 7th 4th Section (prom)
2001: Winners 4th Section
2000: 8th 4th Section
1999: 10th 4th Section
1998: 15th (rel)
1997: 6th
1996: N/K
The talented Ceri John, the solo euphonium player with Burry Port takes over the reins at Llanelli, and will be hoping to reverse the result of last year when they came 10th. They will therefore need a good result to stop the spectre of relegation. With plenty of talented young players in the ranks, and a determined MD, they should be more than able to do it.
---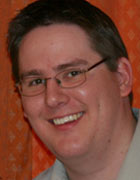 Newbridge Celynen
Conductor: P. Holland
Last Eight Years:
2003: Winners (P. Holland)
2002: 8th
2001: 3rd 4th Section (prom)
2000: 3rd 4th Section
1999: 8th 4th Section
1998: 12th (rel)
1997: 14th
1996: 2nd 4th Section (prom)
Last year's winners return with a stronger line up to defend their title. Paul Holland took the band to Dundee, where they tried a little too hard to impress with volume rather than the quality sound that so marked them out in qualifying. That 17th place was certainly a disappointment, but since then they have returned to better habits and won recently at Milton Keynes. They should be up and around there come results time.
---
Newtown
Conductor: S. Edwards
Last Eight Years:
2003: 8th in Second Section (rel) (H. Gibb)
2002: DNC
2001: DNC
2000: 4th 3rd Section (prom)
1999: 6th 3rd Section
1998: 2nd 3rd Section
1997: 10th (rel)
1996: 9th
Steve Edwards returns to Newtown, and that could well mean a return to the type of performances that saw them do well here in this section up to 2000. After a couple of years away they came back 12 months ago when they came 8th under the direction of H. Gibbs and were relegated. A good solid showing is what is required (and within their capabilities) this time around.
---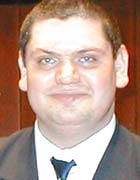 Porthaethwy Menai Bridge
Conductor: G. Saynor
Last Eight Years:
2003: 3rd in Fourth Section (prom) (C. Williams)
2002: 2nd in Fourth Section
2001: 8th in Fourth Section
2000: DNC
1999: 9th 3rd Section (rel)
1998: 7th 3rd Section
1997: 6th 3rd Section
1996: N/K
Porthaethwy Menai Bridge came third here last year in the Fourth Section and coupled with their runners up place of 2002 sees them returning to the Third Section for the first time since 1999. Gavin Saynor will be a busy man as he takes both Porthaethwy and Llanrug on the weekend, but he has got a band under him here that can really make a mark. After coming 6th at Pontins late last year, they will head south to Swansea confident of making an impression.
---
Royal Buckley
Conductor: G. Thomas
Last Eight Years:
2003: 5th (D. Roberts)
2002: 4th
2001: DNC
2000: 5th 2nd Section (rel)
1999: 9th 2nd Section
1998: 6th 2nd Section
1997: 6th 2nd Section
1996: 3rd Second Section
Royal Buckley came 5th here last year, a drop of one place from 2002, and after coming 19th and last at Pontins late last year, they will be hoping they can start 2004 in fine style. A new MD in the shape of G. Thomas has the task of directing them on their way.
---
Trefor
Conductor: G. Jones
Last Eight Years:
2003: 4th (G. Jones)
2002: 5th
2001: 7th
2000: DNC
1999: 4th
1998: 6th
1997: 3rd
1996: N/K
Trefor have a pretty decent record here over the past few years, and in the last three years in particular have improved on each outing. That culminated in 4th place last year, so they will be hoping to better that this time around. If they can, a possible trip to Harrogate may be on the cards.
---
Results archive:
Full results of previous year's contests together with a results summary can be found in our results archive.
Past Qualifiers:
2003: Newbridge Celynen, Conway Town
2002: Blaenavon Town, Briton Ferry
2001: Beaumaris B, Cwmbran
2000: Royal Oakeley, Lalnrug
1999: Rhyl, Ynyshir Welfare
1998: Ebbw Vale, Newtown
1997: Deiniolen, Pontardulais
1996: Deiniolen, Rhyl Silver
1995: Deiniolen, Rhyl Silver
Welsh bands at the Finals:
2003: 6th, 17th
2002: 4th, 19th
2001: 8th, 14th
2000: 14th, 16th
1999: 10th, 15th
1998: 10th, 14th
4BR Prediction:
Even though there hasn't been much success nationally, this will still be a good contest to enjoy. The test piece will make sure of that – so we will be able to sit back and see if our choices play to form.
We think it will be a close run thing between Newbridge and Celynen and Beaumaris B for the top prize, with Porthaethwy Menai Bridge pushing them close. Newbridge come to the contest with a stronger band than last year, so we tip them to make it two in a row. Trefor and Cross Keys should also put up good shows, whilst Harlech should also make it to the top six. Our dark horses are Llanelli and District. Sorry if we put the mockers on anyone!
1. Newbridge Celynen
2. Beaumaris B
3. Porthaethwy Menai Bridge
4. Trefor
5. Cross Keys
6. Harlech
Dark Horses: Llanelli and District
© 4BarsRest
back to top