2004 Welsh Regional Championships
First Section
Saturday 13th March

Test Piece: Coventry Variations – Bramwell Tovey
Adjudicator: Geoffrey Whitham
---
Since the First Section was set up in 1992, Welsh bands can only boast two National victories – in 1993 and 1994, when Point of Ayr and Northop were victorious. Since the there have been a couple of near misses, including a runners up place for Mid Rhondda in 2002. Overall though, it has been a pretty disappointing return.
2003 for instance saw two very decent bands in the shape of Treherbert and Abergavenny make the trip to Dundee, but they could only return with a 13th and 16th place. Whatever the reason, it is about time Wales sent two bands to the Finals who have a real chance of coming back home to the Principality with some silverware.
There are a number of the bands here though who could well do well if they qualify, and although they may not be quite up to making the step up to the Championship level just yet, many are certainly heading in the right direction. Some past winners have now gone on to start making a mark at the top level, such as Cwmaman who won here in both 1993 and 1994 and Beaumaris who triumphed in 1995, 1997 and 2001.
Geoffrey Whitham is the hard taskmaster in the box, and with a stern test piece to overcome, only the bands who have quality players to go with sensible MD's, should prosper.
North Wales has done very well here over the last few years and this time they send down two strong contenders to challenge a group of solid contenders from the South. It should make for an interesting competition.
---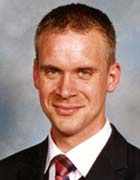 Abergavenny Borough
Conductor: Philip Harper
Last Eight Years:
2003: 2nd (L. Price)
2002: Winners
2001: 6th
2000: 7th
1999: 4th
1998: 6th
1997: 8th
1996: Winners

Abergavenny have a good record here over the last couple of years – winning under the baton of David Childs in 2002 and coming runners up under Lyndon Price last year. This time they have brought in the talented Philip Harper, MD of the Flowers Band, and that is a real indicator of their intentions to make it three in a row in the qualification stakes.
Last year Abergavenny came 16th at the National Finals, but with some fine players in important positions they could well be one of the bands to look out for.
---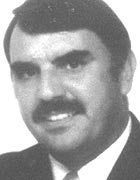 Ammanford Town
Conductor: C. Hogg
Last Eight Years:
2003: 5th (C. Hogg)
2002: 7th
2001: 2nd 2nd Section (prom)
2000: 6th 2nd Section
1999: 7th 2nd Section
1998: DNC
1997: 6th (rel)
1996: 6th
Colin Hogg continues to make impressive progress with Ammanford, and they come to the contest on the back of 7th place at the Mineworkers Contest, a win in Gloucester and a fine 5th place at the Porthcawl Miners Eistedfodd.
After coming second in the Second Section in 2001 they went on to win the National title, and since then they have been moving up the prize list here. Can they continue on their upward spiral and claim another trip to the Finals?
---
Parc and Dare
Conductor: Craig Roberts
Last Eight Years:
2003: 10th in Championship Section (rel) (C. Roberts)
2002: 8th
2001: 6th
2000: 5th
1999: 7th
1998: 5th
1997: 9th
1996: 4th
A very famous Welsh banding name drops out of the Championship Section for the first time in their long and illustrious history. That however may not be a bad thing, as they had struggled in the Championship for a few years.
Parc won the last of their Championship titles here back in 1989, but since that time fortune hasn't smiled too often on them (including a disqualification in 1991). However, there are real signs that they have started to turn the corner, and even though they could only come 8th at the recent Miners Eisteddfod, they should have enough about them to mount a strong challenge here.
---
Penclawdd
Conductor: Tony Small
Last Eight Years:
2003: 2nd in Second Section (prom) D. Small
2002: Winners in Second Section
2001: 8th 1st Section (rel)
2000: 6th 1st Section
1999: 6th 1st Section
1998: 7th 1st Section
1997: 8th Championship (rel)
1996: 8th Championship
Another band with a colourful past at the Welsh Regional Championships, Penclawdd have had something of a Reginald Perrin existence here. They were Third Section Champions back in 1979, Second Section winners in 1983 and Championship winners in 1986, and qualified again for the National Finals in 1987.
Since then they have dropped back as far as the Second Section, but Tony Small has a great knack of uncovering fine talented youngsters, and the latest crop won the Second Section in 2002 and then came runners up last year. That led them to Dundee where they came 12th, so they will be looking for a third trip to the Finals again this year.
---
Pontardulais Town
Conductor: Mike Faro
Last Eight Years:
2003: 8th (D. Mahoney)
2002: 6th
2001: 5th
2000: 3rd
1999: 2nd 2nd Section (prom)
1998: Winners 2nd Section
1997: 2nd 3rd Section (prom)
1996: 3rd 3rd Section
Mike Faro has brought further success to Pontardulais since taking over from Dennis Mahoney last year, and since his appointment they have tasted success at a number of contests.
Since being promoted to the First Section though they have dropped down the prize list each year here, so they will be looking to reverse the trend for sure. Runners up at the Mineworkers Contest, and 7th at the recent Miners Eisteddfod should give them the confidence of doing just that.
---
Rhyl Silver
Conductor: G. Westwood
Last Eight Years:
2003: 9th (N. Birch)
2002: 2nd 2nd Section (prom)
2001: 3rd 2nd Section
2000: 2nd 2nd Section
1999: Winners 3rd Section (prom)
1998: 5th 3rd Section
1997: 9th 3rd Section
1996: 2nd 3rd Section
The talented Garry Westwood takes over the reins at Rhyl, and he will certainly be looking to reverse the result of 12 months ago when under N. Birch Rhyl could only manage 9th place. They will need a good one then to stave off the threat of possible relegation.
The band has shown the knack though of improving year in year out, so we think they should be able to make more of a mark this time.
---
Rogerstone
Conductor: C. Thomas
Last Eight Years:
2003: 4th
2002: 4th
2001: 4th
2000: Winners 2nd Section (prom)
1999: 5th 2nd Section
1998: 5th 2nd Section
1997: 3rd (rel)
1996: 8th
Rogerstone have more than held their own at this level over the past three years – in fact they boast three consecutive 4th places, so can they make that final step up and gain a qualification spot?
The band has a long history at the Welsh Regional Contest, and last appeared at the Albert Hall in 1982 on "Contest Music" where they were conducted by Ray Farr. Since then they haven't returned at the top level, but they did win the Second Section here in 1993, 2000. Ceri Thomas works the band hard, and they came 3rd at Milton Keynes last month, so a possible qualification place may be on the cards.
---
Tylorstown (Valley Lines)
Conductor: Adrian Morton
Last Year: 3rd
Last Eight Years:
2003: 3rd (L. Phillips)
2002: 8th
2001: 3rd
2000: 5th
1999: 7th
1998: 8th
1997: 5th
1996: 7th
The Rhondda based band have a couple of wins here in the past, and took the Third Section title back in 1987 and the Second Section title in 1989, when they were still called Tylorstown and Maerdy.
They just missed out last year when they finished a point of a trip to Scotland, and in the last couple of years they have showed that one their day they can come very close to the qualification places. They came 8th at the Mineworkers Contest at the end of 2003 and 9th at the recent Miners Eisteddfod in Porthcawl. Can they make it into the top three again this year?
---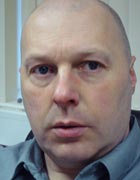 Wrexham Brass
Conductor: W. Ruston
Last Eight Years:
2003: 6th (W. Ruston)
2002: 9th Championship (rel)
2001: DNC
2000: Winners First Section (as Rhos Silver) (prom)
1999: 2nd (as Rhos) First Section
1998: 2nd (as Rhos) First Section
1997: Winners 2nd Section (as Rhos) (prom)
1996: 2nd 2nd Section (as Rhos)

Wayne Ruston and Wrexham consolidated their position in the First Section here last year with their 6th place. On paper that may not seem a great result, after what the band had gone through in the last few years it was a fine achievement.
They will now want to build on that further, and after winning the Pontins title in fine style late last year, they will head south to Swansea with high hopes of doing very well indeed. As Rhos, they were twice winners here, so can 2004 see them take their tally to three titles?
---
Results archive:
Full results of previous year's contests together with a results summary can be found in our results archive.
Past Qualifiers:
2003: Treherbert and District, Abergavenny Borough
2002: Abergavenny Borough, Thomas Coaches Mid Rhondda
2001: Beaumaris, Treherbert and District
2000: Rhos Silver, Tongwynlais Temperance
1999: Burry Port, Rhos Silver
1998: Thomas Coahes Mid Rhondda, Rhos Silver
1997: Beaumaris, Burry Port
1996: Abergavenny, Thomas Coaches Mid Rhondda
1995: Beaumaris, Tongwynlais Temperance
Welsh Bands at the Finals:
2003: 13th, 16th
2002: 2nd, 11th
2001: 3rd, 12th
2000: 10th, 16th
1999: 6th, 14th
1998: 11th, 14th
4BR Prediction:
A really interesting contest this one, and one that is hard to predict. There isn't a closely matched section of bands as this anywhere in the country, so who will win is just about anyone's guess.
Lots of the bands have been playing well of late, so if they can bring that form here, they could well pick up a qualification place for Harrogate. That said, in for a penny...
We opt for Abergavenny to pick up their second title year in three years, just ahead we think of Parc and Dare, who should have the talent and depth of sound to shine on this set work. Just missing out we think will be Wrexham. After that the top six should fill out with Ammanford, Pontardulais and Tylorstown with our dark horse being Rogerstone.
1. Abergavenny Borough
2. Parc and Dare
3. Wrexham Brass
4. Ammanford
5. Pontardulais
6. Tylorstown (Valley Lines)
Dark Horse: Rogerstone
© 4BarsRest
back to top