2004 Welsh Regional Championships
The Championship Section:
Sunday 14th March

Adjudicator: Geoffrey Whitham
Test Piece: Tristan Encounters - Martin Ellerby
---
History will be made at the Royal Albert Hall in October this year when for the first time since the contest was re-organized in 1945, four Welsh bands will compete in the Championship Section Finals.
That is a fine achievement for Welsh banding and to be fair, it has been just reward for the ongoing excellence of the two heavyweights of the contesting scene in Wales – BAYV Cory and Tredegar. Since 1993, they can boast one win, three seconds, two thirds, three fifths and two sixth places at the Finals – a super return from a region that is one of the smallest in terms of numbers.
The time is ripe then for one of the other bands here to move up a level and compete as successfully on a national level with them. The talent is there, but so too is the inconsistency, and that has hampered the usual challengers like BTM and Cwmaman – both very fine performers on their day, whilst the up and coming bands such as Burry Port and Beaumaris need to show that they are not just one off qualification bands.
BAYV Cory and Tredegar will not just be turning up to the contest for a nice day out either, as the winners of the Welsh Regional Championships will go forward as "Welsh Champions" to the 2005 European Championships. That should add extra spice to the proceedings, so the standard should be very high indeed.
Geoffrey Whitham is the man in the box – and a man who can be notoriously hard to please, so whoever makes the trip to London will have done so by satisfying a fine musician with high expectations. There is a heck of a lot to play for come the weekend.
---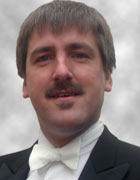 BTM
Conductor: David Stowell
4BR Ranking: 26
Last Eight Years:
2003: 4th (D. Stowell)
2002: 6th
2001: 7th
2000: 4th
1999: DNC
1998: 2nd
1997: 4th
1996: 3rd
BTM haven't qualified for the National Finals since 1993, although they have won the title here twice in 1991 and 1993 itself. They came mighty close last year when they just missed out by a point in a very close fight over third place with Burry Port, so they will be hoping to pick up one of the two spots on offer.
BTM can beat just about anyone on their day, but they can be infuriatingly inconsistent on a National level. They were 7th in the Senior Cup last year, 11th at Pontins and 7th at the Scottish Open, so even though they have a deserved reputation as a winning entertainment contesting band, a trip to Kensington is really the most important ambition to be met this year.
---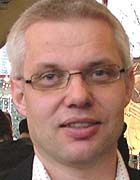 Beaumaris
Conductor: Morten Hansen
4BR Ranking: 37
Last Eight Years:
2003: 6th (Gwyn Evans)
2002: 2nd
2001: Winners 1st Section
2000: 10th (rel)
1999: 6th
1998: 7th
1997: Winners 1st Section
1996: 5th 1st Section
Beaumaris dropped away last year to come 6th here – a poor return after they has so memorably qualified for the Finals in 2002. They have also taken the decision to employ the talented Morten Hansen from Norway to direct them both here and at the Grand Shield later this year.
The partnership certainly showed a great deal of promise when they came 3rd at the recent Porthcawl Entertainment Contest, and they will be confident of taking one of the two qualification places up for grabs. Last year they came 6th at the Grand Shield but 14th at Pontins, so that return to form was most welcome. They should be strong contenders.
---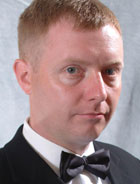 Burry Port Town
Conductor: David Evans
4BR Ranking: 32
Last Eight Years:
2003: 3rd (David Evans)
2002: 5th
2001: 8th
2000: 7th
1999: Winners 1st Section
1998: 3rd 1st Section
1997: 2nd 1st Section
1996: Winners 2nd Section
The partnership of David Evans, MD of Yorkshire Imps and the young band from West Wales, really paid dividends last year when they qualified for the Finals and put up a solid showing when they came 18th at the Albert Hall.
They also went on to come 14th at the Grand Shield, but have been a tad quiet on the national contesting front of late. Plenty of talent around the stands, and they certainly like it here in Swansea, so they will travel with high hopes of gaining another trip to London.
---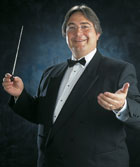 Buy As You View Cory
Conductor: Dr. Robert Childs
4BR Ranking: 2
Last Eight Years:
2003: Winners (Robert Childs)
2002: Winners
2001: 4th
2000: Winners
1999: 3rd
1998: Winners
1997: 2nd
1996: 5th
Four time winners in the last six years, BAYV Cory will head to Swansea hoping to repeat their success of twelve months ago. They were clear winners then, but that win didn't quite lead to the triumphs they would have hoped for later in the year.
Desperately close in Bergen, and again at both Birmingham and London, the Welsh Regional Championship was their sole success in a season that promised so much. The determination will be there not only to repeat their victory on "Prague", but also to go on and claim further major titles in 2004. Don't bet against them doing just that.
---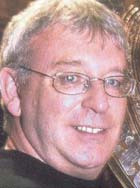 Cwmaman Institute Tower Colliery
Conductor: John Hudson
4BR Ranking: 17
Last Eight Years:
2003: 7th (John Hudson)
2002: 4th
2001: 5th
2000: 6th
1999: 5th
1998: 4th
1997: 5th
1996: 7th
2003 was a difficult year for the 2002 Grand Shield Champions. Just when they hoped to step up a level and compete against the top bands on a consistent basis, they lost key players and a lot of confidence.
7th place here last year was a poor return, whilst they fell away to come 17th at the British Open and recently come joint bottom at the Porthcawl Entertainment Contest. They are a better band than this though, and still have plenty of talented players in the ranks. Add the wily talents of John Hudson and they will be hoping for a return to better days starting here.
---
Northop Silver
Conductor: Brett Baker
4BR Ranking: 73
Last Eight Years:
2003: 9th (Craig Roberts)
2002: 7th
2001: 3rd
2000: 8th
1999: 4th
1998: DNC
1997: 6th
1996: 2nd
It has been a bit of a struggle for Northop over the last few years, although they just missed out on a trip to the Finals in 2001 when they came 3rd here. However, in the last two years they have been off the pace and 9th place last year means that they will need a decent result if they are to stave off the threat of relegation.
Black Dyke's star trombone player, Brett Baker takes over the reins this year and he will be hoping to improve fortunes that saw the band come 17th at the Senior Trophy. The hard work has been put in we understand, so perhaps a touch of good fortune could come their way her as well.
---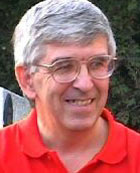 Thomas Coaches Mid Rhondda
Conductor: A. Gibbs
4BR Ranking: 58
Last Seven Years:
2003: 8th (Alan Gibbs)
2002: 2nd 1st Section (prom)
2001: 9th (rel)
2000: 9th
1999: 8th
1998: Winners 1st Section
1997: 4th 1st Section
1996: 2nd 1st Section
Mid Rhondda have been making steady and solid progress over the past few years, and since their tremendous runners place at the Lower Section National Finals in Torquay, things have been going well.
Alan Gibbs is a fine MD, and although they came 16th at the Senior Trophy contest last May, they come to the contest on the back of gaining 4th place at the recent Porthcawl Entertainment contest. After coming 8th here last year they will be hoping to take more than a few scalps this time around.
---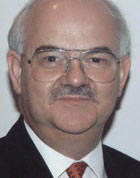 Tongwynlais Temperance
Conductor: Melvin White
4BR Ranking: 46
Last Eight Years:
2003: 5th (Ian Holmes)
2002: 3rd 1st Section (prom)
2001: 7th 1st Section
2000: 2nd 1st Section
1999: 3rd 1st Section
1998: 9th (rel)
1997: 10th
1996: DNC
A band in very good form at the moment. Tongwynlais recently came runners up to Tredegar at the Porthcawl Miners Eisteddfod under the baton of Bryn James, and have signalled their intentions here by engaging the experienced Melvin White, who directed BTM to win this contest in 1991 and 1993.
The band ended last year on something of a high wining the last of the Welsh contests, but came 17th at Pontins. The New Year has started well for them, so will the good form continue tin Swansea?
---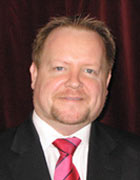 Tredegar
Conductor: Russell Gray
4BR Ranking: 7
Last Eight Years:
2003: 2nd (Thomas Wyss)
2002: 3rd
2001: Winners
2000: 2nd
1999: 2nd
1998: 6th
1997: 3rd
1996: Winners
Tredegar came runners up here last year, and then went on to come runners up at the Finals themselves under the direction of Steve Bastable. That second spot was well deserved and means that they can concentrate on challenging BAYV Cory for that all important European qualification place.
Their fine record here, as well as at the British Open (they were 9th last year) show that they are a top class band, and allied to a growing partnership with Russell Gray they shoud be around the top of the pile come results time.
---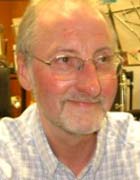 Treherbert and District
Conductor: G. Sheppard
4BR Ranking: 98
Last Eight Years:
2003: Winners of First Section (Graham Sheppard)
2002: 5th
2001: 2nd
2000: 8th
1999: 5th
1998: 3rd 2nd Section (prom)
1997: 2nd 2nd Section
1996: DNC

The ever upward rise of Treherbert is in no small part due to the hard work of their MD, Graham Sheppard, the former stalwart bass player with Cory. The band has made solid progress over the last few years with a blend of talented youngsters and some more experienced "old heads" and they will relish their first appearance here in the top section.
Last year they went to come 13th at the Lower Section National Finals, as well as gain success at many other contests, so they will be looking to gain at least a couple scalps here.
---
Results archive:
Full results of previous year's contests together with a results summary can be found in our results archive.
Past Qualifiers:
2003: Buy As You View Cory, Tredegar, Burry Port Town
2002: Buy As You View Cory, Seindorf Beaumaris
2001: Tredegar, Point of Ayr, BAYV Cory*
2000: Buy As You View Cory, Tredegar*, Point of Ayr**
1999: Point of Ayr, Tredegar
1998: Cory, BTM
1997: Point of Ayr, Cory
1996: Tredegar, Northop
1995: Tredegar, Northop
1994: Cory, BTM, Tredegar*
1993: BTM, Tredegar
1992: Tredegar, Cory
1991: BTM, Parc and Dare***, Mid Rhondda
1990: Tredegar, BTM
1989: Parc and Dare, BTM
How Welsh Bands did at the Finals:
2003: 2nd, 3rd, 18th
2002: 2nd, 17th
2001: 5th, 7th, 15th
2000: 1st, 5th
1999: 3rd, 18th
1998: 6th, 19th
1997: 6th, 8th,
1996: 11th, 16th
1995: 9th, 18th
1994: 5th, 12th, 14th
1993: 2nd, 10th
1992: 8th, 9th
1991: 5th, 22nd
1990: 12th, 17th
1989: 16th, 21st
4BR Prediction:
There is a cracking "two tier" contest in prospect here. The first is undoubtedly the scrap for the two qualification places on offer to make the trip to London, with BAYV Cory and Tredegar, whilst the second is the qualification battle for the European place.
The first we think should see a straight fight between four bands – BTM, Beaumaris, Burry Port and Tongwynlais, whilst the second should be between the two heavyweight contenders BAYV Cory and Tredegar.
We think BAYV Cory has the strength in depth to reverse the London Finals result and gain their third consecutive Welsh title, but it should be an extremely close run thing with Tredegar. Both have the solo players as well as the ensemble to win in style.
Behind them, the battle should come out in favour of Beaumaris and BTM with Burry Port the ones to miss out this time. Tongwynlais should make up the top six. Our dark horse could well be Cwmaman, who are due a slice of better fortune.
1. BAYV Cory
2. Tredegar
3. Beaumaris
4. BTM
5. Burry Port
6. Tongwynlais Temperance
Dark Horse: Cwmaman Institute Tower Colliery
© 4BarsRest
back to top