2004 Midlands Regional Championships
Second Section:
Suturday: 13th March
Test Piece: Kaleidoscope – Philip Sparke
Adjudicator: Roy Roe
---
The 2nd Section here should provide a very decent contest for audience and adjudicator alike, and with a tester of a set work and plenty of bands that are more than capable of winning, Roy Roe will have to put his thinking cap on it seems.
Unlike the success of bands in the 1st Section at a National level, the 2nd Section hasn't been the happiest of hunting grounds for Midlands bands in recent years. No wins since Glossop Old won the title in 1995, but there have been plenty of near misses. Last year three bands made the trip to Dundee, but could only come away with 16th, 17th and 18th place – a poor return by anyone's standards.

Still, things seem to be looking up, with Snibston and Desford winning the Mineworkers Championships, and bands such as Carlton Brass, Hathern and Blidworth all on the up.
It should be a close run thing then come results time, and whoever wins, they will have done it then hard way – a stern test piece and a very competitive field to beat.
---
Arrow Valley Brass
Conductor: A. Culshaw
Last Seven Years:
2003: 16th (A. Culshaw)
2002: 3rd 3rd Section (prom)
2001: 5th 3rd Section
2000: 18th (rel)
1999: 13th
1998: 16th
1997: 4th
Arrow Valley came 16th last year on their return to the Second Section under the direction of Andy Culshaw. That means they will need a pretty good result this time around to stop them returning once more through the relegation trap door. Lets hope they bring good form and confidence with them to the stage then.
---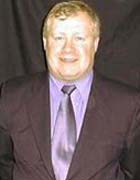 Audley Brass
Conductor: K. M. Birch
Last Seven Years:
2003: 3rd in Third Section (prom) (K. Birch)
2002: 12th
2001: 3rd
2000: 9th
1999: Winners 4th Section (prom)
1998: 4th 4th Section
1997: 9th 4th Section
Audley seem a band moving in the right direction under the baton of Kevin Birch. Last year's 3rd place meant a trip to Dundee where they came 18th. Ever since wining the Fourth Section here in 1999 things have been looking up with only the 12th place in 2002 spoiling their ever-upward rise. If they can bridge the standard between the two sections then they should do well we think, so look out for them.
---
Bilton Silver (Rugby)
Conductor: B. E. Clarke
Last Seven Years:
2003: 7th (B. Clarke)
2002: 4th
2001: 14th
2000: 20th 1st Section (rel)
1999: 12th 1st Section
1998: 12th 1st Section
1997: 11th 1st Section
Bilton just dropped away a little last year to come 7th. The year before they had just missed out on a podium place when they came 4th, so they will be determined to return to a possible qualification place. After losing their First Section place in 2001 they have worked hard to return, so don't underestimate them.
---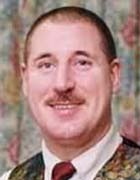 Carlton Brass
Conductor: T. Wilson
Last Seven Years:
2003: 2nd in Third Section (prom) (T. Wilson)
2002: 2nd
2001: Winners 4th Section (prom)
2000: 5th 4th Section
1999: 21st 4th Section
1998: DNC
1997: DNC
Another band who seem to be on a never ending upward spiral of success, from being placed 21st in the Fourth Section here in 1999 to gaining the runners spot in the Third Section two years in row in 2002 and 2003. That latter performance led to a trip to Dundee where they came a fine 3rd, whilst they came 6th late last year at Pontins. 2004 started with a win at Derby recently, so can they continue with the good form?
---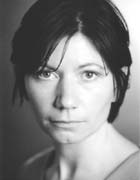 Darley Dale
Conductor: S. Groarke
Last Seven Years:
2003: 2nd (S. Groarke)
2002: 16th 1st Section (rel)
2001: 11th 1st Section
2000: 14th 1st Section
1999: 10th 1st Section
1998: 15th 1st Section
1997: 8th 1st Section
Darley Dale came runners up here in this Section under the talented direction of Sarah Groarke. That led to their appearance at the National Finals in Dundee where they came 16th, but possibly it should have been higher. If they can repeat their performance of twelve months ago they could well be the band to beat.
---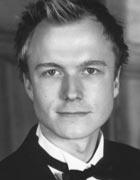 Foresters Brass 2000
Conductor: P. Collins
Last Seven Years:
2003: 4th (L. Baker)
2002: 7th
2001: Winners 3rd Section
2000: 3rd 4th Section
1999: 11th 4th Section
1998: DNC
1997: DNC
Foresters 2000 just missed out on a podium position last year when they came 4th under L. Baker. This year they will surely be determined to go at least place better. Since winning the Third Section in 2001 they have made progressive steps forward so they cannot be discounted to challenge for a qualification place. Can the new man do it for them?
---
Harborough
Conductor: C. Groom
Last Year: 12th
Last Seven Years:
2003: 12th (C. Groom)
2002: 8th
2001: 3rd
2000: 14th
1999: 9th
1998: 11th
1997: 8th
A real liquorice allsorts bag of results here for Chris Groom and his players of Harborough. 3rd in 2001 is their best, whilst 14th a year before has been their worst in the last seven years. 12th last time out was a disappointment, but what form will they bring this time? The last three years have seen the band moving downwards so they will certainly want to stop the rot.
---
Harworth Brass
Conductor: TBA
Last Seven Years:
2003: 18th (J. Davies)
2002: 6th
2001: 10th
2000: 11th
1999: 19th
1998: Winners 3rd Section (prom)
1997: 4th 3rd Section
No news as yet to who will be taking Harworth, but J. Davies was the man at the helm when they came 18th last year. A repeat of that will surely see the band as prime candidates for relegation back to the Third Section whence they came from as Champions in 1998. From 1999 onwards they seemed to be heading in the right direction, but last year was a nasty shock. They won't be looking for a repeat.
---
Hathern
Conductor: D. Newman
Last Seven Years:
2003: 16th in First Section (rel) (R. Evans)
2002: 13th
2001: 9th
2000: 9th
1999: 7th
1998: 12th Championship (rel)
1997: 9th Championship
D. Newman is the new man for Hathern, who will be looking to put behind them the relegation from the First Section after their 16th place last year. They seem to be in good form though as they came runners up to Carlton Bras at the recent Derby Contest. Can they take that form on to Burton upon Trent?
---
Hopkins Solicitors Blidworth
Conductor: G. Hawley
Last Seven Years:
2003: 9th (G. Hawley)
2002: 10th
2001: 5th
2000: 12th
1999: 8th
1998: 18th 1st Section (rel)
1997: 17th 1st Section
Geoff Hawley seems to be doing the right thing with Blidworth – a poor 2002 result was improved slightly in 2003, but a fine second place at the Mineworkers contest showed that they were regaining the right type of form to make a bigger impression in 2004. 3rd place at Derby recently would have helped further so they too can look forward to the contest with high confidence.
---
Moulton 77 Brass
Conductor: I. Rainer
Last Seven Years:
2003: 13th (I. Rainer)
2002: 12th
2001: 12th
2000: 10th
1999: Winners
1998: 9th
1997: 10th
Ian Rainer will be hoping to reverse the recent run of results here for the former winners of this section. Since then they have fallen off the pace somewhat with results getting worse each year. It is always a difficult task when the results go against you, so we wish him well. The Regionals this year will be an important contest for the band.
---
Porthywaen
Conductor: D. Thomas
Last Seven Years:
2003: 11th (D. Thomas)
2002: 9th
2001: 8th
2000: 2nd 3rd Section (prom)
1999: 4th 4th Section (prom)
1998: 2nd 4th Section
1997: Winners 4th Section
The Welsh English band are another outfit that have seen results going against them over the past three years. Since getting promoted in 2000 they have found life getting increasingly more difficult here, but with a hard working and talented MD they should be more confident this year. We will wait and see.
---
Raunds Temperance
Conductor: J. Fletcher
Last Seven Years:
2003: 5th (J. Fletcher)
2002: Winners 3rd Section
2001: 2nd 3rd Section
2000: Winners 4th Section
1999: 3rd 4th Section
1998: 10th 4th Section
1997: DNC
Raunds are a band that are also moving up through the Sections – and winning contests wherever they go. In 2000 they were winners here in the lowest Section, but since that time they have made good progress, winning the Third two years later and coming 5th last year. That points to a well trained band with a solid foundation – just the right attributes to do well this year perhaps?
---
Shirebrook MW Unison
Conductor: M. Wilcockson
Last Seven Years:
2003: 17th (M. Wilcockson)
2002: 16th
2001: 17th 1st Section (rel)
2000: 18th 1st Section
1999: 6th (prom)
1998: 5th
1997: 7th
Shirebrook are a band that certainly need a good result this year. If they have a repeat of either 2002 or 2003 they will certainly be relegated, so Mark Wilcockson has one heck of a job to do. 8th place at the Mineworkers gave encouragement, but it will need a top class performance nonetheless to stop a fall through the trap door.
---
Shirland Miners Welfare
Conductor: D. Clark
Last Seven Years:
2003: 8th (D. Beckley)
2002: 14th
2001: 14th
2000: 12th
1999: 5th 2nd Section (prom)
1998: 3rd 2nd Section
1997: 4th 3rd Section (prom)
The excellent organisation at Shirland turned things around last year when under the direction of Duncan Beckley they stopped the downward spiral of two 14th places to make a six place jump up to 8th. That partnership has ended, so the new man will have to keep up the good progress. It will be difficult, but we think they could well manage it.
---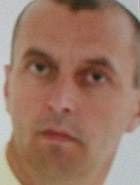 Snibston & Desford
Conductor: K. J. Steward
Last Seven Years:
2003: 8th (K. Steward)
2002: 7th
2001: 16th
2000: 13th 1st Section (rel)
1999: DNC
1998: 11th 1st Section
1997: DNC
If recent form is anything to go by then Snibston and Desford could well fancy their chances of winning here this year. Since being relegated from the First Section in 2000 they haven't really hit top form here, but that win at the Mineworkers Championships, which was a big improvement on the 12th place on Pontins, they will come here brim full of confidence. Can they turn that into a win though?
---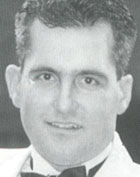 Stourport on Severn
Conductor: D. Maplestone
Last Seven Years:
2003: 3rd (D. Maplestone)
2002: 13th
2001: 6th 3rd Section (prom)
2000: 8th 3rd Section
1999: 3rd 3rd Section
1998: 12th 3rd Section
1997: 11th 3rd Section
David Maplestone continues at the helm of Stourport, and his talents seem to have paid off big time last year when they made the jump from being placed 13th in 2002 to come just a point away from a qualification place and a trip to Dundee. 18th place at Pontins wasn't a great return late last year, but if they can reproduce the form of twelve months ago a possible hotel booking in Harrogate could be on the cards.
---
Results archive:
Full results of previous year's contests together with a results summary can be found in our results archive.
Past Qualifiers:
2003: Shirley Band, Darley Dale, Stourport on Severn
2002: Langley, Shirley, Brackley
2001: Towcester, Tintwistle, Harborough
2000: Ibstock Building, Bedworth
1999: Moulton Brass '77, City of Stoke on Trent
1998: Bedworth, Derwent, Shirland Miners
1997: Newstead Welfare, Greasley Old Hall, Derwent Brass
1996: Riddings, Premier Brass (Stamford), Ibstock Building Products
1995: Glossop Old, Unity Brass, Harborough
1994: Darley Dale, Unity Brass, City of Stoke
Midlands Bands at the Finals:
2003: 16th, 17th, 18th
2002: 2nd, 3rd, 7th
2001: 3rd, 6th, 9th
2000: 3rd, 6th
1999: 7th, 11th
1998: 2nd, 6th
4BR Prediction:
A close one for us this. Snibston and Desford seem to have run into decent form of late – as have Carlton Brass, so we plumb for those tow to take the qualification spots. If there is a third place up for grabs then we go for the well prepared Raunds Temperance. Foresters Brass 2000, Hopkins Solicitors Blidworth and Stourport should complete the 4BR top six, whilst our dark horses could well be Hathern.
1. Snibston and Desford
2. Carlton Brass
3. Raunds Temperence
4. Foresters Brass
5. Hopkins Solicitors Blidworth
6. Stourport on Severn
Dark Horse: Hathern
© 4BarsRest
back to top