2004 Midlands Regional Championships
The Championship Section:
Sunday 7th March

Adjudicator: Barry Thompson
Test Piece: Tristan Encounters - Martin Ellerby
---
The Midlands has long be regarded as one of the strongest regions in the country at the top level of banding, but since the great days of GUS, Desford and the likes of William Davis Consruction, the top section hasn't really produced one outstandingly consistent band to challenge for the top most prizes.
2004 starts with no Midlands representation at the British Open (although that can of course change) and the region has only one top six place at the Albert Hall since 2000. It seems Midlands banding at the top level is in need of a confidence boost.
There are though plenty of fine players around and the MD's have the talent to produce the goods, but inconsistency plagues the likes of Desford, Travelsphere, Ransome etc. At one contest they sound as good as anything on the stage, but at others, they just do not play to form.
The big three here has something of a monopoly on the top prize though, and you have to go back to 1994 and William Davis to find a time when neither Desford, Travelsphere (Rigid as they were) or Ransome have not come out on top. It should be one of these three again.
Barry Thompson should enjoy himself in the box with a set work that will be a stern test of both soloists (Transfiguration 12 looms) and the ensemble, but we think it will come down to which of the bands on the day can sparkle without too many errors.
---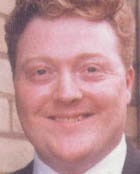 City of Coventry
Conductor: Philip Bailey
4BR Ranking: not in top 150
Last Seven years:
2003: 10th (P. Bailey) (9)
2002: 2nd 1st Section (prom)
2001: 5th 1st Section
2000: 4th 1st Section
1999: 17th 1st Section
1998: 8th 1st Section
1997: 6th 1st Section

10th place on their return to the top section wasn't a bad return for City of Coventry last year, but they will surely be hoping for better this time around.
They went on to come 7th at the Senior Trophy in Blackpool and 16th at Pontins so they will have to work hard to make a mark here. Philip Bailey continues in the middle, and with some solid performer around the stands they will be confident of taking more than a few scalps.
---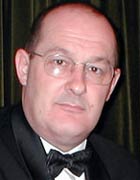 Derwent Brass
Conductor: Keith Leonard
4BR Ranking: not in top 150
Last Seven Years:
2003: 4th in First Section (prom) (K. Leonard)
2002: 3rd
2001: 12th
2000: 7th
1999: 5th
1998: 2nd, 2nd Section (prom)
1997: 3rd, 2nd Section
Six years ago Derwent Brass were in the Second Section here, but under the direction of Keith Leonard they have certainly improved their lot and capped it this year by making their debut in the Championship Section.
Two years ago they qualified for the finals and came away from Torquay with a 4th place, but last year they just missed out on trip to Dundee. Could this signal that they may find the step up in class a little difficult to overcome? They deserve their promotion although it could be a hard baptism.
---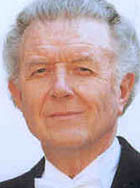 Desford Colliery
Conductor: Peter Parkes
4BR Ranking: 24
Last Seven Years:
2003: Winners (P. Parkes) (3)
2002: Winners
2001: 3rd
2000: Winners
1999: 2nd
1998: Winners
1997: 3rd
There seems to be a renaissance going on in the mysterious surroundings of the Desford bandroom, and 2004 sees the band going for a hat trick of wins here at the contest.
A great win at the Mineworkers Championship late last year added to a very solid performance at the Albert Hall were they came 10th. The only blot on the 2003 landscape was 17th place at the Grand Shield, so can they start 2004 off with another victory? Peter Parkes returns to add his experience, and with plenty of talent around the band they should start the contest day off as favourites once more.
---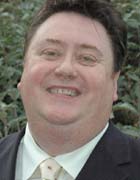 Glossop Old
Conductor: Jim Cant
4BR Ranking: 44
Last Seven Years:
2003: 7th (J. Cant) (11)
2002: 6th
2001: 10th
2000: 4th
1999: 3rd
1998: 4th
1997: 2nd
Glossop Old seem to fallen away in recent years at the contest, especially when you look at their record since 1997 where they can boast two podium positions. Jim Cant has does wonders with the band over recent times though and they will be hoping for at least a top six place this time out.
Plenty of fine players to add their experience to a hard set work, the band came 8th at the Grand Shield, 20th at the Masters and 6th at Pontins last year, so they will be looking for further improvement in 2004, starting here.
---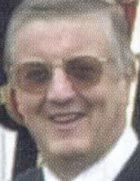 Jaguar (Coventry)
Conductor: Dave Lea
4BR Ranking: 64
Last Seven Years:
2003: 9th (D. Lea) (8)
2002: 7th
2001: 7th
2000: 6th
1999: 4th
1998: 8th
1997: 4th
Jaguar have a pretty consistent record here at the Regional Championships, although in the last three years they have just faded out of the prizes and last year they only beat 3 bands in the final results.
Dave Lea though is a fine MD and they do have some quality about the band as a whole (although the recent Yeovil contest didn't see them at their best). Last year they went on to qualify as runners up from the Senior Cup, so they have the ability to do well. Whether that will be enough to push them into the top six, we will have to wait and see.
---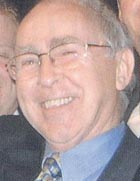 Kibworth
Conductor: John Berryman
4BR Ranking: 85
Last Seven Years:
2003: Winners First Section (prom) (J. Berryman)
2002: 8th in First Section
2001: Winners First Section
2000: 12th Championship (rel)
1999: Winners
1998: 9th
1997: 4th
John Berryman continues to produce fine work with Kibworth and last year they won the First section here in fine style, producing for many what was the best performance of a very hard set work of any band throughout the country.
They couldn't take that form on though to the Finals at Dundee where they came 9th, although they put in a fine performance to come 11th at the Grand Shield. May be a band to look out for this year.
---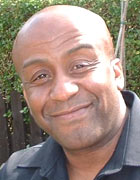 Newstead Welfare
Conductor: Duncan Beckley
4BR Ranking: 59
Last Seven Years:
2003: 3rd (D. Beckley) (4)
2002: 4th
2001: 11th
2000: 5th 1st Section (prom)
1999: 4th 1st Section
1998: 10th 1st Section
1997: Winners 2nd Section
A superb 3rd place last year was thoroughly well deserved for Newstead and their MD, the irrepressible Duncan Beckley. That wasn't a one off either, as the year before they came 4th, so what will 2004 bring them?
They went from here twelve months ago to come 5th at the Senior Cup, and although they could only prop up the table in 5th place at the Mineworkers Championship later in the year, they should travel to Burton Upon Trent with high hopes of a possible qualification spot.
---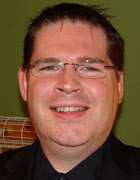 Ratby Cooperative
Conductor: Michael Fowles
4BR Ranking: not in top 150
Last Seven Years:
2003: 8th (K. Steward) (12)
2002: 9th
2001: 2nd 1st Section (prom)
2000: Winners 1st Section
1999: 10th (rel)
1998: 11th
1997: Winners 1st Section (prom)
The talented Michael Fowles takes over the reins for Ratby this year after the band failed to make an impression on the top six prizes last year. He should bring plenty of vibrancy to their performance, and with some talented players to call upon they could well fancy their chances of doing well.
The band slumped to 18th place at the Senior Cup but avoid relagation by the skin of their teeth, so they will surely be looking to boost their confidence here under new direction and head into 2004 on an upbeat note.
---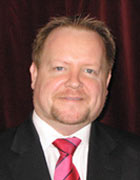 Ransome Band
Conductor: Russell Gray
4BR Ranking: 16
Last Seven Years:
2003: 2nd (B. Grant) (10)
2002: 5th
2001: 4th
2000: 2nd
1999: Winners
1998: 6th
1997: Winners
The last time Ransome won here was back in the last century – although that was 1999. That victory came under the direction of Brian Grant, although they did go on the claim a superb 2nd place at the 2000 Nationals under Russell Gray.
That winning duo has been reunited again, and showed that they can really do the business when they came 7th at the Albert Hall. That ended the year on a high note after they had disappointed at both the Masters where they came 17th and the Grand Shield where they came 21st. Can the old magic return to gain Russell Gray a first Midlands victory and kick-start an important year for the band?
---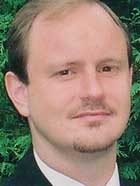 Staffordshire Band
Conductor: Steve Bastable
4BR Ranking: 76
Last Seven Years:
2003: 6th (David Maplestone) (5)
2002: Winners 1st Section (prom)
2001: 6th (rel)
2000: 11th
1999: 9th
1998: 2nd
1997: 6th
Recent Norwegian winner Steve Bastable heads Staffordshire's assault on the Championship this year as due to pressure of work, long term MD David Maplestone had to relinquish his position with the band. 6th place last year was a good result on the return back to the top level, but they will be confident of bettering that this time around.
Last year the band went on to come 14th at the Senior Cup, so they will be hoping to show further improvement this year to boost their confidence ahead of Blackpool. A top rate MD and some fine corner men may just tip the scales of fortune in their favour.
---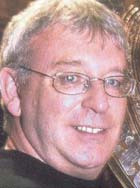 Thoresby Colliery UK Coal
Conductor: John Hudson
4BR Ranking: 53
Last Seven Years:
2003: 5th (S. Lippeatt) (7)
2002: 3rd
2001: 2nd
2000: 2nd 1st Section (prom)
1999: 11th (rel)
1998: 10th
1997: 7th
The long association between Stan Lippeatt and the band came to a somewhat unsatisfactory end recently, and so the band have opted for the experienced John Hudson to spearhead their attempt at the title this year. Last year they came 5th, which was certainly disappointing as they had been knocking on the door to victory in the previous two years.
Last year they left Burton upon Trent to come 20th at the Grand Shield, 18th at the Masters and round of the year with 3rd place at the Mineworkers, so they will hope to start 2004 off a little better this time around.
---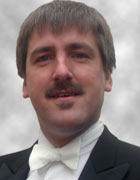 Travelsphere Holidays
Conductor: David Stowell
4BR Ranking: 21
Last Seven Years:
2003: 11th (R. Gray) (1)
2002: 2nd
2001: Winners
2000: 3rd
1999: 5th
1998: 5th
1997: 8th
An absolute stinker of a result for Travelsphere last year here, when under the baton of Russell Gray and off the number 1 draw they ended up last but one in the prize list. Given that in the three years prior they had won, come runners up and also be placed third, it was a heck of a shock, and means that they will need a good result here to avoid possible relegation.
They are more than good enough to do that, as 7th place at the Masters showed, but they did lose their British Open status after coming 15th, so confidence may be fragile. Plenty of class around the stands, and a real good MD in the form of David Stowell should see them challenge, although a win may be a bonus.
---
Woolley Pritchard Sovereign Brass
Conductor: T. Jones
4BR Ranking: 105
Last Seven Years:
2003: 4th (W. Ruston) (6)
2002: 10th
2001: 5th
2000: 5th
1999: 7th
1998: 7th
1997: 8th
4th place last year was a fine return for Woolley Pritchard, but when you look at their results here over the last few years, it shouldn't have come as surprise that they challenge so strongly.
A new MD will see if he can bring that extra bit of class to capture a qualification spot, but after coming 11th at the Senior Cup behind two of their rivals here, they may need something a bit more. We will wait and see if they can do it.
---
Results archive:
Full results of previous year's contests together with a results summary can be found in our results archive.
Past Qualifiers:
2003: Desford Colliery, Ransome
2002: Desford Colliery, Travelsphere Holidays
2001: Travelsphere Holidays, Thoresby Colliery
2000: Desford Colliery, NSK-RHP Ransome
1999: NSK-RHP Ransome, Desford Colliery
1998: Desford Colliery, Staffordshire Building Society
1997: NSK-RHP Ransome, Rhodian Brass
1996: Rigid Containers, Rhodian Brass, Desford Colliery*
1995: Desford Colliery, Rigid Containers
1994: William Davis Construction, Thoresby Colliery, Rigid Containers
*Pre Qualified
Midlands bands at London:
2003: 7th, 10th
2002: 8th, 16th
2001: 13th, 16th, 17th
2000: 2nd, 11th, 12th
1999: 4th, 20th
1998: 14th, 15th
1997: 9th, 14th
1996: 10th, 12th, 14th
1995: 3rd, 6th
1994: 9th, 20th
4BR Prediction:
The Midlands is usually one of the most closely fought over Regional Contests of the year, and although there are one or two high quality bands here, even they seemed to be plagued by inconsistency.
That said, Desford seems to have the tide running with them at present, and eve though you are never quite certain to who or what they will turn up with in their ranks, they seem to have enough class about them to record a hat trick of wins. Who will join them at London though will be a difficult question to answer, and with a set work that could see many a casualty on the series of immensely difficult cadenzas we think experience may count. Travelsphere and Ransome are the two most likely for us, and we think Ransom could well be booking some hotel reservations come results time.
As for the rest? A real scrap between Thorseby, Staffordshire and Glossop Old for us in that order, with a dark horse in the shape of Newstead Welfare. It should be a cracking contest.
1. Desford Colliery
2. Ransome
3. Travelsphere Holidays
4. Thorseby Colliery
5. Staffordshire
6. Glossop Old
Dark Horse: Newstead Welfare
© 4BarsRest
back to top