2004 Yorkshire Regional Championships
First Section
Saturday 6th March
Test Piece: Coventry Variations – Bramwell Tovey
Adjudicator: Roy Sparkes
---
The First Section has its own peculiar set of problems for bands to over come if they are to make that final step up to the top echelon and take on the big names in the Yorkshire banding world.
Very few have succeeded in bridging the gap successfully, but it doesn't stop bands trying. This year, just as last, there is a stern test for the budding Championship hopefuls in the form of Bramwell Tovey's "Coventry Variations", which is sure to place great demands on both sound and stamina. Only bands with real quality (which the best top section bands take for granted) should do well.
The winners and qualifiers here have a pretty good record when it comes to the National Finals, with two winners of the National title since 1998, but it must be said that in the past two years, the Yorkshire representatives have been disappointing. This should change this time around as there are plenty of good quality challengers here. Whoever gets the nod from Roy Sparkes will make the short trip to Harrogate confident of doing well.
---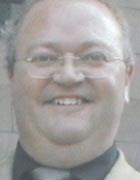 Drighlington
Conductor: Phil Shaw
Last Eight Years:
2003: 15th Championship Section (rel) (Colin Hardy)
2002: 12th
2001: 6th First Section (prom)
2000: 2nd First Section
1999: 13th Championship (rel)
1998: 10th Championship
1997: 9th Championship
1996: Joint 6th Championship
A return back to the First Section for Drighlington after two years in which they found the going tough in the top section. No news of a MD as yet, although Colin Hardy has done sterling work with the band over the past few years.
They have shown that they are more than good enough to make a mark at this level before (coming runners up in 2000), so we think they could well confirm their abilities here once more.
---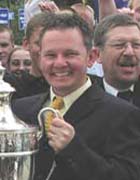 Hade Edge (J & E Dickinson)
Conductor: Simon Wood
Last Eight Years:
2003: 2nd (Simon Wood)
2002: Winners 2nd Section (prom)
2001: 2nd 2nd Section
2000: 11th 2nd Section
1999: 9th (rel)
1998: 10th
1997: 5th
1996: 4th
The rise and rise of Hade Edge took a little bit of a tumble at the National Finals in Dundee last year, when they put perhaps their poorest contest performance for a few years to come 13th. Simon Wood will certainly want to put that behind him and the band, so we think they could be raring to go here.
Last year they put in a fine performance on a very difficult test piece (and all with a one armed MD) and we think they have the quality around the stands to ensure another trip to the Finals this time as well.
---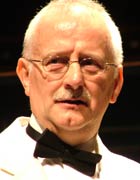 Hatfield Coal Power
Conductor: Graham O'Connor
Last Eight Years:
2003: 2nd in Second Section (prom) (Graham O'Connor)
2002: 5th
2001: 7th
2000: Winners 3rd Section (prom)
1999: 8th (rel)
1998: 6th
1997: 11th
1996: 9th
Hatfield secured the National Second Section title in Dundee and with the evergreen Graham O'Connor to lead them once more don't be surprised if they feature close to the top of the prize list here in the higher section.
There has been an inexorable rise by the band in the last few years, and even though there is a big difference in the standard between the First and Second Sections, we think this is a band who can more than bridge it comfortably. Graham O'Connor knows what it takes to win prizes at any level, and we think he could possibly add another one to his CV this year here as well.
---
Holme Silver (Disposables UK Group)
Conductor: Graham Hetherington
Last Eight Years:
2003: 6th (Stephen Tighe)
2002: 6th
2001: 8th
2000: 8th
1999: Winners 2nd Section (prom)
1998: 9th 2nd Section
1997: 8th 2nd Section
1996: 3rd 2nd Section
Graham Hetherington takes over the helm from Stephen Tighe to try and break the log jam that has seen this hard working band come 8th twice and 6th twice in row here in the last four years.
Last year they put in a decent enough show, but just lacked that extra bit of quality to put them in the prizes. We will have to wait and see if Graham Hetherington can conjure that missing ingredient from them this time around.
---
Horbury Victoria
Conductor: Ian Shires
Last Eight Years:
2003: 10th (Ian Shires)
2002: 2nd 2nd Section (prom)
2001: 2nd 2nd Section
2000: 2nd 3rd Section (prom)
1999: 10th 3rd Section
1998: 7th 3rd Section
1997: 6th 3rd Section
1996: 8th 3rd Section
Horbury took a bit of a knock here last year when they could only manage 10th place under the baton of Grimethorpe's flugel star Ian Shires. This young band have certainly had a good few years moving up the sections, so perhaps it was time that they just stalled a little and took stock.
This time they will be determined to kick-start their progress upwards once more, so look out for them putting up a strong showing.
---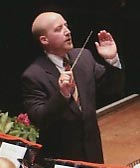 Kippax
Conductor: Ian Colley
Last Eight Years:
2003: 8th (Ian Colley)
2002: 2nd
2001: 7th
2000: 9th
1999: 6th
1998: 11th Championship (rel)
1997: 11th Championship
1996: 2nd 1st Section (prom)
Kippax took a step backwards last year after coming 8th under the baton of Ian Colley. They seemed set to crown three years of progress in this section after coming runners up in 2002, but a poor performance of the Butterworth test piece stopped them in their tracks.
That result seemed to dent their confidence and they came last in the Senior Trophy, so they will be determined not to repeat that this time around and start 2004 in confident fashion.
---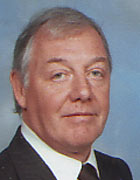 Marsden Silver
Conductor: Alan Widdop
Last Eight Years:
2003: 14th in Championship Section (rel)
2002: 15th in Championship Section
2001: 5th First Section (prom)
2000: 3rd First Section
1999: 6th Second Section (prom)
1998: 3rd Second Section
1997: Winners Third Section (prom)
1996: 6th Third Section
Marsden are the other band to be relegated from the top section after coming 14th on "Prague" last year. That coupled with 15th place on their debut in 2002 relegated the band back to the First Section and perhaps showed that sometimes bands can over reach themselves when they gain rapid promotions through the sections.
That said, Marsden have shown enough quality over the years here so the return to this section could well see them play with a renewed sense of confidence in their abilities.
---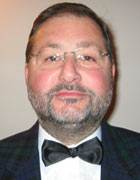 Old Silkstone
Conductor: Norman Law
Last Eight Years:
2003: Winners Second Section (prom) (Norman Law)
2002: 7th
2001: 3rd
2000: 7th
1999: Winners 3rd Section (prom)
1998: 5th 3rd Section
1997: 7th 3rd Section
1996: DNC
Fine winners of the Second Section here last year old Silkstone went on to come 7th at the National Finals, and a slightly disappointing 10th at Pontins.
At Bradford twelve months ago they sounded a fine band in the making so we hope that progress has been maintained. Norman Law is a quality conductor and we think they will be able to bridge the standard between the two sections quite comfortably. Ones to listen out for we think.
---
Stannington Brass
Conductor: Russell David Gray
Last Eight Years:
2003: 7th (John Hopkinson)
2002: 7th
2001: 6th 2nd Section (prom)
2000: 5th 2nd Section
1999: 2nd 2nd Section
1998: 11th 2nd Section
1997: 5th 2nd Section
1996: 6th 2nd Section
No news as yet to who will be taking Stannington, but after gaining promotion from the Second Section in 2002 they have more than held their own here.
Previously they were directed by John Hopkinson, so whoever takes the baton will be determined to improve fortunes a little and get them into a top six place at least. If they maintain their form they could well feature.
---
Wakefield Metropolitan
Conductor: Brian Dyson
Last Eight Years:
2003: 5th (Brian Dyson)
2002: Winners
2001: 11th
2000: 8th
1999: 5th
1998: Winners 2nd Section (prom)
1997: 4th 2nd Section
1996: 6th 1st Section (rel)
The 2002 winners here couldn't quite repeat the feat last time around and had to be content with fifth place under the direction of Brian Dyson.
That result may have dented their confidence a little as they came 14th at the Senior Trophy which followed, so they will be hoping for a return to the form that saw them take the 2002 top prize. They have the quality to make a mark once more, although another victory may just be beyond them this time.
---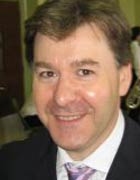 United Co-op Yorkshire Brass Band
Conductor: John Roberts
Last Eight Years:
2003: 3rd (John Roberts)
2002: 13th Championship (rel)
2001: 11th Championship
2000: 4th 1st Section (prom)
1999: 2nd 1st Section
1998: 7th 1st Section
1997: 10th 1st Section
1996: 10th Championship (rel)
John Roberts and his band could count themselves a little unlucky last year not to have at least made it to the National Finals in Dundee after giving a powerful performance.
However that set back may have done the band a world of good as they went on to have a pretty good 2003. With a new name and some fine players around the stands, they could well be favourites to take the title.
---
Results archive:
Full results of previous year's contests together with a results summary can be found in our results archive.
Past Qualifiers:
2003: Knottingley Silver, Hade Edge (Disposables UK Group)
2002: Wakefield Metropolitan, Kippax
2001: ASDA Stocksbridge, Pennine Brass
2000: ASDA Stocksbridge. Drighlington
1999: Barnsley BS, Yorkshire Co-operatives
1998: Rothwell Temperance, Todmorden Old
1997: Jayess '87, Rothwell Temperance
1996: Priest Lindley, Kippax
1995: Stocksbridge, Barnsley BS
Yorkshire Bands at the Finals:
2003: 4th, 13th
2002: 10th, 15th
2001: 1st, 4th
2000: 6th, 11th
1999: 3rd, 4th
1998: 1st, 8th
4BR Prediction:
A difficult one this as there are a whole group of bands that if they play to the peak of their form could win here in style. A difficult test piece will need bands to display plenty of stamina to go with the traditional virtues of balance and playing in tune.
The bands with experience both around and in front of the stands are the ones who should therefore prosper for us and so we go for Yorkshire Co-operative to take the top prize, closely followed by Hade Edge and Drighlington. Marsden, Old Silkstone and Hatfield all have that combination, and we think that could see them prosper as well. Our dark horses are Horbury, who we think could feature highly if they get a touch of luck.
1. Yorkshire Co-operatives
2. Hade Edge (J&E Dickinson)
3. Drighlington
4. Marsden
5. Old Silkstone
6. Hatfield Coal Power
Dark Horse: Horbury Victoria
© 4BarsRest
back to top