2004 Norwegian National Championships
Grieghallen,
Bergen
February 13th - 15th

Here are the details of the competing bands in the Elite Section, the records, and our usual dodgy prediction about who we think will win the title.
---
Eikanger-Bjørsvik Musikklag
Conductor: Reid Gilje
4BR Ranking: 34
Norwegian Ranking: 1
National Record:
2003 – 2nd (Nicholas Childs)
2002 – 7th (Howard Snell)
2001 – 1st
2000 – 2nd
1999 – 1st
1998 – 4th
1997 – 2nd
1996 – 2nd
1995 – 5th
1994 – 4th
1993 – 1st
1992 – 3rd
1991 – 1st
Overall Record: Winners in 1981, 1985, 1987, 1988, 1991, 1993, 1999, 2001.
Last Year: 2nd overall – 2nd on set work / 2nd on own choice
Own Choice Selection
2003: The Trumpets of the Angels
2002: Daphnes and Chloes
The 8 times winners will be coming to this years contest trying to regain a title they last won in 2001 under Nicholas Childs. Resident MD Reid Gilje takes over the reins this year and he will be faced with the huge task of both winning the contest, and claiming the qualification place for the 2005 European Championships.
Eikanger was formed in the 1960's and has been European Champions on two occasions as well as National Champions and SIDDIS winners on 9 occasions.
Last year they produced a fairly uninspired set work (although they were not along by any means) and that left them too much to do with their choice of sensational "The Trumpets of the Angels". That was a performance that will long live in the memory banks, but it was also one that came out of left field, and didn't quite meet the expectations of the three judges on the day. What they choose this time will be very interesting indeed.
They have produced winning own choice performances in 1996 (Revelation), 1997 (Montage), 1999 (Year of the Dragon) and 2000 (Dove Descending), although only in 1999 did they actually win the overall title.
---
Ila Brass Band
Conductor: Thomas Rimul
4BR Ranking: None
Norwegian Ranking: 11
National Record:
2003 - 7th (Bjorn Sagstad)
2002 – 8th (Frank Renton)
2001 – Winners 1st Division
2000 – 7th
1999 – 5th
1998 – 6th
1997 – 5th
1996 – 4th
1995 – 4th
1994 – 3rd
1993 – 3rd
1992 – 7th
Overall Record: Winners 1989. Winners of 1st Division in 2001.
Last Year: 7th overall – 6th on set work/ 7th on own choice
Own Choice Selection
2003: Salamander
2002: Between the Moon and Mexico
The band hails from the large town of Trondheim and in 1989 they were the first band to break the early stranglehold of the "Anger" bands, Eikanger, Stavanager and Manger by winning the Nationals. This has been their only success, and since then they have two thirds under Maurice Hamers to show for their attempts to repeat that historic feat under Karl Ole Midtboe.
They have been consistent performers though every year, although they did drop out of the Elite Division after coming 7th in 2000, only to return after winning the 1st Division under Bjorn Sagstad. Last year the ex Point of Ayr man was at the helm as they came 7th overall, giving an OK account of the set work and a fine showing on the rarely performed "Salamander" – a brave choice, and one that was well received by the audience.
---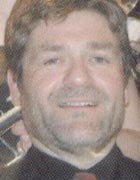 Jaren Hornmusikkforening
Conductor: Helge Haukås
4BR Ranking: None
Norwegian Ranking: 9
National Record:
2003 – 9th (Helge Haukås)
2002 – 9th (Helge Haukås)
2001 – 6th
2000 – 2nd in 1st Division
1999 – 6th in 1st Division
1998 – n/k
1997 – 9th in 1st Division
1996 – 4th in 1st Division
1995 – 3rd in 2nd Division
Overall Record: Best of 6th in Elite Division (since 1994)
Last Year: 9th overall – 9th on set work/ 8th on own choice
Own Choice Selection
2003: Riffs and Interludes
2002: Klang! – Orjan Matre
Although Jaren were founded as far back as 1936, they did not make their debut at the Nationals until 1980, but they have made steady progress over the years and were promoted into the Elite Section in 2001. That followed as a result of them being runners up to Oslofjord in the 1st Division in 2000 and under Helge Haukas they have just about held their own.
They have something of a reputation of pushing the boundaries a touch with their own choice selection. In 2002 they performed "Klang!" by Orjan Matre which didn't quite come off and last year played the equally risqué Prelude and Riffs. It may not be to everyone's taste, but it certainly makes for interesting listening. What they will choose this time is anyone's guess, but with the excellent Helge Haukås at the helm, you can be guaranteed it will be slick and polished.
---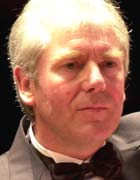 Krohnengen Brass Band
Conductor: Ray Farr
4BR Ranking: 83
Norwegian Ranking: 6
National Record:
2003 – 6th (Ray Farr)
2002 – 2nd (Ray Farr)
2001 – 3rd
2000 – 3rd
1999 – 2nd
1998 – 7th
1997 – 3rd
1996 – 3rd
1995 – 6th
1994 – 2nd
1993 – 4th
1992 – 4th
Overall Record: Winners 1990; Second Division Winners 1986.
Last Year: 6th overall – 5th set work/ 6th own choice
Own Choice Selection
2003: Masquerade
2002: Revelation
Founded by former school members in 1969, Krohnengen made early progress under the tutelage of Allan Withington who directed them to the First Division title in 1986. Their 1990 win here was directed by Karl Ole Midtboe on "Blitz".
Since then they have been one of the most consistent bands at the championships and in the past five years under Ray Farr's direction they can boast two runners up places and two third prizes. That is an excellent record, although last year they didn't quite play to form in both sections of the contest. "Masquerade" was very good, but you had the feeling they could have done it better, whilst they never quite got the style of the Eric Ball right. Ray Farr though is a conductor who can bring the very best out of the most complicated of scores, so they could well feature highly here.
---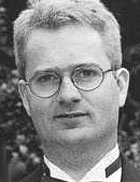 Manger Musikklag
Conductor: Jesper Juul Sorensen
4BR Ranking: 42
Norwegian Ranking: 3
National Record:
2003 – 4th (Allan Withington)
2002 – 1st (Allan Withington)
2001 – 5th
2000 – 4th
1999 – 4th
1998 – 2nd
1997 – 1st
1996 – 1st
1995 – 1st
1994 – 1st
1993 – 2nd
1992 – 2nd
Overall Record: Winners in 1980, 1983, 1994, 1995, 1996, 1997, 2002
Last Year: 4th overall – 7th on set work/ 3rd on own choice
Own Choice Selection
2003: Harmony Music
2002: Montage
Manger was founded in 1922 and have long been recognised as one of the premier Norwegian brass bands. They picked up their first of 7 National titles way back in 1980 under the baton of Tom Brevik and that year went on to gain runners up spot at the European Championships.
Since then they have won under Michael Antrobus in 1983 before an unprecedented run of four consecutive titles between 1994 and 1997 under David King. In 1998 they missed out on a fifth title when they came runners up to Sandefjord Brass Symposium. Since 1999 Allan Withington directed the band, but this year they have gone for the talented Jesper Juul Sorensen who was crowned the European Conductor of the Year at last years European Championships.
4th place last year was a disappointment for the then reigning champions, but they didn't perform well on either pieces and they will be determined to rectify that this time around.
---
Molde Brass Band
Conductor: Alan Morrison
4BR Ranking: 147
Norwegian Ranking: 12
National Record:
2003 – 5th (Alan Morrison)
2002 – 4th (Alan Morison)
2001 – 2nd in 1st Division
2000 – 4th in 1st Division
1999 – 7th
1998 – Winners in 1st Division
1997 – n/k
1996 – 12th in 1st Division
1995 – 7th in 1st Division
Overall Record: Best of 4th in Elite Division in 2002; Winners of First Division 1998.
Last Year: 5th overall – 3rd on set work/ 9th on own choice
Own Choice Selection
2003: …..Dove Descending
2002: Harrison's Dream
Molde were formed in 1979 and they have worked their way up through the sections ever since. This is the third time they have played in the Elite Division and gained a superb fourth place in 2002.
Last year they gave a very concise account of the Eric Ball set work that gained them third place, but come the own choice section they fell away somewhat with a tired performance of "Dove Descending". It certainly wasn't a poor show, but compared to the fireworks others were unleashing around them, it sounded rather pale and lightweight. They still came 5th overall though and beat some fine bands, so if they can just out two fine performances together this time, a repeat may not be out of the question.
---
Oslofjord Brass
Conductor: Christian Tenfjord
4BR Ranking: 122
Norwegian Ranking: 5
National Record:
2003 – 8th (Robert Childs)
2002 – 5th (Peter Parkes)
2001 – 8th
2000 – Winners of 1st Division
1999 – 8th
1998 – 6th
1997 – 2nd in 1st Division
Overall Record: Best of 5th in Elite Division and Winners of 1st Division 2000 (since 1997)
Last Year: 8th overall – 8th on set work/ 5th on own choice
Own Choice Selection
2003: Revelation
2002: Contest Music
Just seven years after they were founded in 1995, Oslofjord finally came of age at the Norwegian Nationals by coming 5th at the 2002 Championships under the baton of Peter Parkes. That performance was based on two cracking performances and although they couldn't quite repeat it a second time last year, they did give two very convincing performances under the direction of BAYV Cory MD Robert Childs.
The Eric Ball set work in particular should have deserved higher, and although they fell away a little on the more technically demanding "Revelation" there was more than enough evidence to suggest that they could put up a stern challenge this time around.
---
Sandefjord Brass Symposium
Conductor: John Philip Hannevik
4BR Ranking: 101
Norwegian Ranking: 4
National Record:
2003 – 3rd (Garry Cutt)
2002 – 6th
2001 – 4th
2000 – 1st
1999 – 3rd
1998 – 1st
1997 – 6th
1996 – 1st in 1st Division
1995 – 3rd in 1st Division
1994 – 3rd in 1st Division
1993 – n/k
1992 – 8th
Overall Record: Winners in 1998 and 2000; Winners First Division 1996
Last Year: 3rd overall – 4th on set work/ 4th on own choice
Own Choice Selection
2003: Of Men and Mountains
2002: ….Dove Descending
Sandefjord Brass Symposium were champions here both in 1998 under Gareth Pritchard and 2000 under the baton of Garry Cutt and last year under his direction they put in two very solid performances to come 4th in each section and end up 3rd overall.
That result reversed the trend that had set in after their 2000 win when they dropped away to 4th and then 6th place in 2002, so it will be interesting to see if they can maintain that upward movement towards the top of the prize list once more. Last year's "Of Men and Mountains" was a fine choice that really suited the band – it was compact and detailed, so what will the talented John Philip Hannevik pick we wonder. He is certainly a fine MD – he was placed third at last year's European Conductors competition and has a burgeoning reputation.
---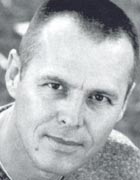 Stavanger Brass Band
Conductor: David King
4BR Ranking: 40
Norwegian Ranking: 2
National Record:
2003 – Winners (David King)
2002 – 3rd (Steve Bastable)
2001 – 2nd
2000 – 5th
1999 – 6th
1998 – 3rd
1997 – 4th
1996 – 6th
1995 – 3rd
1994 – 5th
1993 – 5th
1992 – 1st
Overall Record: Winners in 1982, 1984, 1986, 1992, 2003
Last Year: 1st overall – 1st on set work/ 1st on own choice
Own Choice Selection
2003: Concerto Grosso
2002: Tristan Encounters
Stavanger were formed in 1980, but since that time they have won the National title on no less than five occasions – 1982, 1984 and 1986 under Kjell E. Larsen, 1992 under the baton of Richard Evans and then last year's overdue success under the direction of David King.
They come to the contest on a high – with the forthcoming European Championships to look forward to, and they should be pre match favourites to retain the title. Last year they gave two thrilling performances – they were just about the only band to really master the Eric Ball set work, and then went to town with a thrilling performance of "Concerto Grosso". There was little doubt they were deserved winners. What this year brings though is another matter. Unlike their rivals, they have maintained the "overseas" link by retaining the services of Professor King and this should give them a huge boost. Will it be enough to repeat the heroics of twelve months ago – we will wait and see.
---
Tertnes Brass
Conductor: Bjorn Breistein
4BR Ranking: None
Norwegian Ranking: 7
National Record:
2003 – Winners of First Division (John Hinkley)
2002 – 10th in Elite Division
2001 – 7th in Elite Division
2000 – 6th in Elite Division
1999 – 2nd in 1st Division
Overall Record: Winners First Division 2003; Winners Second Division 1984 and 1985
Last Year: Winners First Division
Own Choice Selection
2003: Variations on an Enigma
A drop from the Elite Section to the First Division has proved just the tonic for Tertnes as they won in fine style here a twelve month ago under the baton of John Hinckley. On that occasion they gave a cracker of an account of "Variations on an Enigma" which wouldn't have been put of place in the higher Elite Section.
Back in 1984 and 1985 they did the double of winning the Second Division titles here under one Allan Withington no less, and came 6th in the Elite Division in 2000 under Michael Antrobus.
---
Own Choice Selections:
Elite Section:
... Dove Descending, Sonata in open tones, Philip Wilby
Apocalypse, Opus 187, Derek Bourgeois
Concerto Grosso, Opus 61 A, Derek Bourgeois
Concerto No. 1 for Brass Band, Opus 44, Derek Bourgeois
English Heritage, George Lloyd
Energy Re-Revisited Dag Egil Njaa
Harrison's Dream, Peter Graham
Masquerade, Philip Wilby
Montage, Peter Graham
Paganini Variations, Philip Wilby
4BR Prediction:
12 months ago it became a straight fight between David King and Nicholas Childs as Stavanager and Eikanger showed themselves to be a class above the rest. We think it could well much the same thing again this time, as in recent months form has suggested these are the bands to beat.
We won't discount Manger, Krohnengen, Sandefjord or Ila either but we just think that it will come down to those top two once more. Manger should press them both very hard indeed, whilst we have a sneaky suspicion that Krohnengen will come good after not quite hitting the mark last year. Sandefjord should more than comfortably make it into the top five, whilst we plumb for Ila to make up the final top six placing. Our dark horse from the remainder goes to Molde and Alan Morrision.
4BR Prediction:
1. Stavanger
2. Eikanger Bjorsvik Musikklag
3. Manger Musikklag
4. Krohnengen Brass Band
5. Sandefjord Brass Symposium
6. Ila Brass Band
Dark Horse: Molde Brass Band
---
The Winners:
2003: Stavanger Brass Band
2002: Manger Musikklag
2001: Eikanger Bjorsvik Musikklag
2000: Sandefjord Brass Symposium
1999: Eikanger Bjorsvik Musikklag
1998: Sandefjord Brass Symposium
1997: Manger Musikklag
1996: Manger Musikklag
1995: Manger Musikklag
1994: Manger Musikklag
1993: Eikanger Bjorsvik Musikklag
1992: Stavanger Brass Band
1991: Eikanger Bjorsvik Musikklag
1990: Krohnengen Brass Band
1989: Ila Brass Band
1988: Eikanger Bjorsvik Musikklag
1987: Eikanger Bjorsvik Musikklag
1986: Stavanger Brass Band
1985: Eikanger Bjorsvik Musikklag
1984: Stavanger Brass Band
1983: Manger Musikklag
1982: Stavanger Brass Band
1981: Eikanger Bjorsvik Musikklag
1980: Manger Musikklag
1979: Metronom '66
Winning Conductors:
2003: David King
2002: Allan Withington
2001: Nicholas Childs
2000: Gary Cutt
1999: Nicholas Childs
1998: Gareth Pritchard
1997: David King
1996: David King
1995: David King
1994: David King
1993: Howard Snell
1992: Richard Evans
1991: Howard Snell
1990: Karl Ole Midtboe
1989: Karl Ole Midtboe
1988: Howard Snell
1987: Howard Snell
1986: Kjell E. Larsen
1985: Ray Farr
1984: Kjell E. Larsen
1983: Michael Antrobus
1982: Kjell E. Larsen
1981: Helge Haukas
1980: Tom Brevik
1979: Kjell Martinsen
Test Pieces:
2003: A Kensington Concerto – Eric Ball
2002: Albion – Jan Van de Roost
2001: Seid – Torstein Aargaard - Nilsen
2000: Contest Music – Wilfred Heaton
1999: The Devil and the Deep Blue Sea – Derek Bourgeois
1998: Hymn's at Heaven's Gate – Elgar Howarth
1997: Isaiah 40 – Robert Redhead
1996: Energy – Robert Simpson
1995: King's Messenger – George Lloyd
1994: Quintessence – Robert Redhead
1993: Firestorm – Stephen Bulla
1992: The Essence of Time – Peter Graham
1991: Ballet for Band – Joseph Horovitz
1990: Blitz – Derek Bourgeois
1989: Festival Music – Eric Ball
1988: Connotations – Edward Gregson
1987: Pageantry – Herbert Howells
1986: Contest Music – Wilfred Heaton
1985: Dances and Arias – Edward Gregson
1984: An Epic Symphony – Percy Fletcher
1983: Variations on a Ninth – Gilbert Vinter
1982: Land of the Long White Cloud – Philip Sparke
1981: Spectrum – Gilbert Vinter
1980: Entertainments – Gilbert Vinter
1979: The Belmont Variations – Arthur Bliss

Winning Bands Own Choice Works:
2003: Concerto Grosso – Derek Bourgeois
2002: Montage – Peter Graham
2001: Concerto Grosso – Derek Bourgeois
2000: Tristan Encounters – Martin Ellerby
1999: The Year of the Dragon – Philip Sparke
1998: Variations on an Enigma – Philip Sparke
1997: Montage – Peter Graham
1996: Variations on an Enigma – Philip Sparke
1995: Dances and Arias – Edward Gregson
1994: Harmony Music – Philip Sparke
1993: The Year of the Dragon – Philip Sparke
Winning Own Choice Work:
2003: Concerto Grosso – Derek Bourgeois
2002: Revelation – Krohnengen Brass Band
2001: Montage – Stavanger
2000: Dove Descending – Eikanger Bjorsvik Musikklag
1999: The Year of the Dragon – Eikanger Bjorsvik Musikklag
1998: Riffs and Interludes – Stavanger
1997: Montage – Eikanger Bjorsvik Musikklag
1996: Revelation – Eikanger Bjorsvik Musikklag
1995: Montage – Tertnes Brass
---
2003 Result:
Elite Division
Overall Result:
1. Stavanager (98/99) 98.5pts
2. Eikanger-Bjørsvik Musikklag (96/98) 97pts
3. Sandefjord Brass Symposium (94/92) 93pts
4. Manger Musikklag (89/94) 91.5pts
5. Molde Brass Band (95/87) 91pts
6. Krohnengen Brass Band (92/90) 91pts
7. Ila Brass Band (91/89) 90pts
8. Oslofjord Brass (87/91) 89pts
9. Jaren Hornmusikkforening (84/88) 86pts
10. Alexander Brass Band (83/85) 84pts
Set Work: A Kensington Concerto – Eric Ball
1. Stavanger - 98pts
2. Eikanger – Bjorsvik Musikklag - 96pts
3. Molde Brass Band - 95pts
4. Sandefjord Brass Symposium - 94pts
5. Krohnengen Brass Band - 92pts
6. Ila Brass Band - 91pts
7. Manger Musikklag - 89pts
8. Oslofjord Brass - 87pts
9. Jaren Hornmusikkforening - 84pts
10. Alexander Brass Band - 83pts
Own Choice Work:
1. Stavanger – 99pts
2. Eikanger – Bjorsvik Musikklag – 98pts
3. Manger Musikklag - 94pts
4. Sandefjord Brass Symposium - 92pts
5. Oslofjord Brass – 91pts
6. Krohnengen Brass Band - 90pts
7. Ila Brass Band – 89pts
8. Jaren Hornmusikkforening – 88pts
9. Molde Brass Band – 87pts
10. Alexander Brass Band – 85pts
Copyright 4BR
back to top