27th Yeovil Entertainment Contest 2004
Saturday 7th February 2004
The Octagon Theatre Yeovil.

4BR casts its eye over the traditional contest season opener at Yeovil, where 15 bands are set to entertain the Somerset crowds.
---
The Yeovil Entertainment Contest traditionally marks the start of the new contesting season – the Winter hibernation period is over, lips have been blown back into some semblance of shape and dormant enthusiasm for contesting rekindled, and whilst it is fair to say that Yeovil no longer attracts the very top bands as it did some years ago, there is still an impressive list of contenders making the trip into deepest Somerset to pick up the title and a nice early season "earner" of £2000.
The contest is now in it's 27th year and since its inception there has been an impressive list of winners. The contest also offers something of an early season guide to contesting form as many bands have used Yeovil as a springboard for a year of achievement. The reigning champions are Flowers, who won here in their own unique style last February, and who used that victory to start a pretty successful year for themselves (especially in the entertainment contests).

The bands have to give an own choice entertainment programme of 25 minutes in duration (including applause) whilst Dennis Wilby is the experienced man in the box with the task of sorting out the bands.
Fifteen bands will be battling it out this year (up six from lat year) and so the line up reads as follows:
Aveley and Newham; Bodmin; Bournemouth Concert; BTM; Camborne; City of Bristol; Flowers; Freckleton; Hyde; Jaguar Coventry; JAG Mount Charles; Kidlington; Redbridge; SWT Woodfalls; St. Austell.
We were very critical last year with the standard of many of the performances from the bands – too many programmes were musically unimaginative, whilst the adjudicator David Read made the telling point that for an entertainment contest, he found it a little strange that he was confined in the box and not out in the open; the point being of course that a lot of the bands tried for visual effects that may have been great for the audience, but meant nothing to the adjudicator.
It will therefore be interesting to see what the bands here do this year, as the adjudication is still closed, and many of the top bands in the country have moved away from the tried and rested set formula of entertainment programming. Some more "themed" approaches perhaps, or something that is more challenging for both bands and audiences alike. We will wait and see. Standards could vary as they did last year as the top ranked band, Flowers are 16 in the 4BR World Ranking list whilst the likes of City of Bristol, St. Austell, Kidlington and Hyde range from 138 to not ranked at all.
Whatever the outcome, with a fine organisation, full hall and hopefully fine weather, Yeovil 2004 should be a great success.

The first champions of the contest were Cory in 1979 under Denzil Stephens, who retained their title the following year and picked up a third crown in 1997, whilst the other bands to successfully defend their title here have been Fodens (1985 – 1987), Tredegar (1994 – 1996) and Bodmin (1999 and 2000). Fodens and Tredegar head the all time list with four wins apiece, whilst Cory have three titles and Bodmin and St. Austell a brace each.
Some famous names have directed bands to success here as well and the winning conductors include Nicholas Childs, Howard Snell, Garry Cutt and Richard Evans, so the contest always attracts the talented MD's. Interestingly this year there is a fair old splattering of the old scrambled egg on the military lapels as at least four highly ranked current and ex military MD's are leading from the podium.
The contest starts early at 9.30am and there has been a pre draw for the bands. Top prize is a very nice £2000 with £1000 for the runners up and £700 for third. The top soloist will pick up £50.00.

The competing bands:
---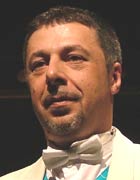 Aveley and Newham
4BR Ranking: 32
Conductor: Nigel Taken
Best Result: Winners in 2001
Last Year: Withdrew
Record since 1998:
2003: Withdrew
2002: 9th
2001: Winners
2000: 4th
1999: 6th
1998: DNE
The Londoners return to Somerset after having to withdraw at a late stage last year. 2003 was a disappointing year for them as they failed to qualify for either the Nationals or the British Open, but on their day they can certainly make an impression.
They were winners here in 2001, but failed to sparkle in 2002, so they will be determined to kick-start the new campaign in confident fashion. It could give us a clue to what form for the forthcoming Regional Championships they are in. Plenty of quality around the stand, but they have had an annoying habit over the years of failing to play to the sum of their parts.
---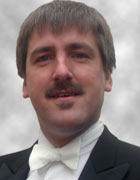 BTM
4BR Ranking: 26
Conductor: David Stowell
Best Result: 2nd place in 1991
Last Year: 8th
Record since 1998:
2003: 8th
2002: 5th
2001: 6th
2000: 8th
1999: 4th
1998: DNE
You are always ensured of an entertaining programme from the Welsh outfit, even if sometimes they fail to find favour with the judges. Last year was a case in point when they relied too much on an upbeat programme that lacked variety.
Over the years though they have been good value for money – just missing out back in 1991, but with some fine young players around the stand and an impressive MD in David Stowell they could well feature highly here this time. They use plenty of good "home grown" arrangements and after a solid 2003 they will be keen to start the New Year off with further prize-winning progress.
---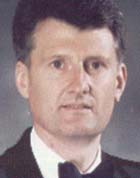 Bodmin
4BR Ranking: 56
Conductor: Major Ian McElligott
Best Result: Winners 1999 and 2000
Last Year: 6th
Record since 1998:
2003: 6th
2002: 2nd
2001: 3rd
2000: Winners
1999: Winners
1998: 5th
The last two years have been hard for Bodmin but the news from their camp has been very encouraging indeed and they are upbeat and full of confidence for the coming contesting year. That's good news for this contest as well, as the two times winners have put on some cracking shows here over the years.
Double champions under Nicholas Childs and Gareth Pritchard in 1999 and 2000, they only dropped away last year when they were clearly under strength and lacking form and confidence. With Major Ian McElligott directing they could well be on the way back – not quite champions for a third time perhaps, but stronger contenders both here and for the Regionals in the near future.
---
Bournemouth Concert
4BR Ranking: 115
Conductor: Lt Col. Chris Davies
Best Result: 4th 2002
Last Year: 5th
Record since 1998:
2003: 5th
2002: 4th
2001: 7th
2000: 9th
1999: 5th
1998: 14th
A good consistent record here over the past five years in particular for Bournemouth, coming just out of the prizes in the past two years alone. Last year they produced a curate's egg of a programme that had its moments of classy playing but too much untidiness and brittleness when they tried to play very loud.
That was a pity as there was a lot of good individual players on display, so it will be interesting to see what approach they take this year. They will be looking to gain a first podium place for sure and put down a marker for the Regional Championships (when they are up against 8 of today's rivals).
---
Camborne
4BR Ranking: 33
Conductor: Major Paul Murrell
Best Result: Winners 1993
Last Year: DNE
Record since 1998:
2003: DNE
2002: DNE
2001: DNE
2000: 10th
1999: 3rd
1998: 9th
A return to the contest for the first time since 2000 for the current West of England Champions. 2003 was a decent enough year for the band (although they didn't compete that much it must be said) so it will be interesting to see what kind of form they bring with them here.
They took the title here in 1993 under Derek Greenwood and were prize winners again in 1996 (2nd) and 1999 (3rd), so they know what it takes to do well here. What the form is like though is anyone's guess as they tend to be a secretive lot come contest time (the rumours were flying around before the Regional Championships last year as well), so ones to look out for.
---
City of Bristol
4BR Ranking: 138
Conductor: Bryn James
Record since 1998: Debut this year.
The rise and rise of City of Bristol has come because they are a hard working band of talented players led by a quality MD in the shape of Bryn James. They were West of England First Section Champions last year and that led to a pretty good contesting year all round for the band, so they will be looking to make an impression here for sure.
This will be their first taste of the Premier League contesting for many a year and there is a big jump in the standards, but we think they should be more than able to cope, although don't expect too many fireworks just yet as we think they are planning for the Regionals as their real priority.
---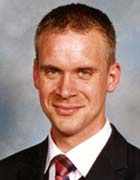 Flowers
4BR Ranking: 16
Conductor: Philip Harper
Best Result: Winners in 2003
Last Year: Winners
Record since 1998:
2003: Winners
2002: 3rd
2001: 2nd
2000: DNE
1999: 11th
1998: 2nd
Last years winners showed that when it comes to these types of contests, then they are one of the best around. That said though, they do have a very individual stamp to their programmes that sometimes doesn't quite come off.
Last year they were in turns tremendously musically thrilling and then visually trashy, so theirs will be a programme to watch and listen out for this time around. Lots of class around the stand and an MD of real, if sometimes idiosyncratic talent, they should be the band to beat here again. A win here would be a great start to a very important year for them as there is a need for Flowers to be challenging at the very top level now.
---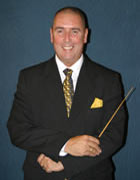 Freckleton
4BR Ranking: 41
Conductor: Paul Dalton
Record since 1998: Debut here
A good hard working band that more than holds its own in the very tough North West Region. They had a decent 2003, what with a fine 7th place at the Regional Championships, but they were relegated from the Grand Shield.
Paul Dalton has been at the helm for a good while and has brought progress and wins against bands of this stature, and we think this may be an early season opportunity to test their form before the sterner test to come in Blackpool. We will see how well they travel.
---
Hyde
4BR Ranking: Not ranked
Conductor: Peter Wise
Record since 1998:
Hyde are another band making their debut at the contest this year. Peter Wise directed his band into 8th place at the Regional Championships in Torquay last year, and so they may be taking this opportunity to prepare for what is likely to be a stern test ahead.
They may be the lowest ranked band here, but with one of the most experienced and thoughtful MD's around at the helm, and one with a solid Slavationist background that may prove beneficial with some of the music perhaps, so we are sure they will give a good account of themselves.
---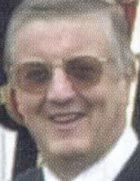 Jaguar Coventry
4BR Ranking: 64
Conductor: Dave Lea
Best Result: 8th
Last Year: DNE
Record since 1998:
2003: DNE
2002: DNE
2001: DNE
2000: DNE
1999: 12th
1998: 8th
The last 12 months or so has seen a real upturn in fortunes for Jaguar Coventry (a bit like their sponsors in fact). After 9th place at the Regionals they went onto come runners up at the Senior Cup and that set the tone for a good year of progress.
It's the first time they have been back here since 1999 when they came last but one, but whilst the intervening years has seen them as high as a British Open appearance this time they return with more realistic ambitions. A good solid show could be on offer.
---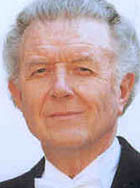 JAG Mount Charles:
4BR Ranking: 20
Conductor: Major Peter Parkes
Best Result: Winners in 2002
Last Year: 2nd
Record since 1998:
2003: 2nd
2002: Winners
2001: 5th
2000: 2nd
1999: 8th
1998: 14th
The 2002 winners and last years runners up will come here determined to regain their title, but with a re -jigged band and no Richard Evans at the helm. They have opted for another experienced man though in the shape of Peter Parkes, who it must be said hasn't won a great number of entertainment style contests over the years.
This is a very good band on its day with plenty of fine players dotted around the stands and a real zest to entertain. Will we see something very different (Spennymoor last year perhaps?) or will they opt for something more traditional? A win here will certainly set them up for the make or break West of England Regional contest. 2004 is an important year for the band as it is about time they started to really make a mark nationally.
---
Kidlington Concert
4BR Ranking: 145
Conductor: Catherine Underwood
Best Result: 7th in 2003
Last Year: 7th
Record since 1998:
2003: 7th
2002: 10th
2001: 10th
2000: 11th
1999: DNE
1998: DNE

Kidlington make their fifth consecutive appearance at the contest, although they have yet to really show that they are strong contenders for the prizes here. Decent enough showings though, with last year's 7th place their best to date.
6th at last year's Regional Championships in London, they have yet to repeat the form of the London National Finals appearance of 2001.
---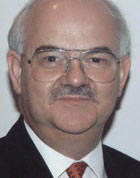 Redbridge Brass
4BR Ranking: 38
Conductor: Melvin White
Best Result: 2nd place 1993
Last Year: 4th
Record since 1998:
2003: 4th
2002: 10th
2001: DNE
2000: 5th
1999: DNE
1998: DNE
Melvin White directed the Londoner's into fourth place here last year with a performance that didn't show off their obvious talents to the full. It was all a bit brash and hard and although they were 4th, it could and should have been better.
Qualification from the Senior Cup and a solid 15th at the Nationals show they have the ability, whilst Melvin White is a very knowledgeable MD who has mastered the knack of making the most of what is in front of him. Could be ones to listen out for here and a possible repeat of their 1993 runner up placing could be well within their compass.
---
SWT Woodfalls
4BR Ranking: 54
Conductor: Jonathan Camps
Best Result: 3rd in 2003
Last Year: 3rd

Record since 1998:
2003: 3rd
2002: 6th
2001: DNE
2000: DNE
1999: DNE
1998: 12th
One their day Woodfalls sound a very good band indeed, but even though they came third here last year, they didn't play particularly well. It was slick and well rehearsed, but there were too many basic problems that meant they were a fair distance behind both Flowers and Mount Charles.
They were here at the very first contest and have been regular attendees every since, but last year was their best placing. Another band with one eye on what's to come at the Regional Championships perhaps, but not to be totally discounted here.
---
St. Austell
4BR Ranking: 141
Conductor: David Loukes
Best Result: Winners in 1981 and 1983
Last Year: DNE
Record since 1998:
2003: DNE
2002: DNE
2001: DNE
2000: DNE
1999: 13th
1998: DNE
A welcome return to the contest for the first time since 1999 for the two time winners. Since those heady days of the early 1980's (they were runners up in 1982 as well) the band has seen hard times with a drop to the First Section but they have returned in fine style with a youthful band full of talented players.
Last year saw them make further progress (they were 7th at the Regional Championships) and it will be interesting to see if that progress has been maintained here. Maybe not quite a return just yet to those wins under the great Albert Chappell, but they are heading in the right direction.
---
2003 Result:
See results archive: more...
4BR Prediction:
We were disappointed last year by the overall standard of playing on show here, and we made the long journey home to South Wales bemoaning the lack of sparkle and basic tuning and ensemble of many of the bands. We hope this won't be repeated this year.
Two bands of course stand out as favourites (in this type of contest anyway) and if they both play to form we can't really see anyone beating either Flowers or JAG Mount Charles. The last time they went head to head was in Spennymoor where JAG Mount Charles came out on top (4th to Flowers 6th), but this time we think Flowers will gain their revenge.
Behind them should come the likes of BTM, Camborne, Aveley and Newham and SWT Woodfalls, with Redbridge also pushing hard. It will be difficult to separate these bands and it will come down to which ones tickle the individual fancy of Dennis Wilby. The closed adjudication of course means that whatever the visuals, the playing will be the thing that really counts.
With that in mind therefore, we opt for Aveley and Newham to pick up third place, with Camborne, Redbridge and SWT Woodfalls making up the rest of the top six. Watch out for BTM though – if their individual brand of entertainment comes off they could well feature very highly indeed.
4BR Prediction:
Flowers
JAG Mount Charles
Aveley and Newham
Camborne
Redbridge
SWT Woodfalls
Dark horse: BTM
© 4BarsRest
back to top