2003 European Championships
26 April-4 May 2003
Bergen
The Adjudicators
---
Over the years there have been familiar and not so familiar faces who have been given the job of deciding who will win the European title. This year as has been the case for the majority of the contests, there will be two sets of judges - one set for the 1st Section and Set Work (this time on Friday), whilst a second set will undertake the judging of the own choice selections.

This year there are five men and one woman and their CV's read as follows:

Torgny Hanson, Goff Richards and Jan Van der Roost will judge the set work as well as the 1st Section contest.

Jens. T. Larsen, Isabelle Ruf and Thomas Wyss will judge the "Own Choice" Section.
---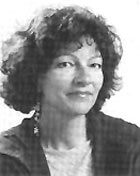 Isabelle Ruf, Switzerland
After her studies as teacher on primary level and some years of experience as full time primary school teacher, Isabelle Ruf started in 1985 with her studies of band conducting at the Conser-vatory of Lucerne. She finished her studies of the flute in 1989 and received her conducting cer-tificate with a honour degree in the same year. Studies at the University of Michigan USA fol-lowed, principal subject conducting. Since 1989 she is principal conductor of the wind orchestra of Neuenkirch, Switzerland. For the year 2002, she was named head of the Landesblasorches-ter Baden-Württemberg, Germany. Studies of symphonic orchestra conducting including several master classes in different countries followed.
Since 2001 Isabelle Ruf is musical theatre director of the city of Sursee, her first production be-ing the Musical "Kiss me Kate" written by Cole Porter. At the moment, she is leading the per-formances of "Boccaccio" of Franz von Suppé.
Isabelle Ruf is appreciated as guest conductor with many orchestra projects and engaged in education of young conductors. She has adjudicated at many national and international con-ducting as well as instrumental contests and is engaged as musical expert at the Conservato-ries of Berne and Zurich. She is founding member and director of the professional flute ensem-ble "Flutastic".
---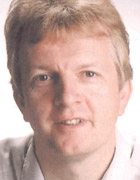 Jan van der Roost, Belgium
Born in Duffel, Belgium, in 1956. He studied trombone, history of music and musical education at the Lemmensinstituut in Leuven (Louvain) and continued his studies at the Royal Conserva-tories of Ghent and Antwerp, where he qualified as a conductor and a composer. At present, he teaches at the Lemmensinstitutt in Leuven, Belgium, and is guest professor at the Shobi Insti-tute of Music in Tokyo and the Nagoya University of Arts (Japan). Besides being a prolific com-poser, he is very much in demand as an adjudicator, lecturer, clinician and a guest conductor; his musical activities brought him to more than 35 different countries in 4 continents, whereas his compositions are being performed and recorded in more than 50 nations world-wide.
His list of works shows a wide variety of genres and styles, including two oratorios, a symphony and some smaller works for symphony orchestra, a guitar concerto dedicated to Joachim Rod-rigo, a concerto for trumpet and string orchestra dedicated to Walter and Anne Boeykens, a cycles of Lieder (songs) for baritone and chamber orchestra, chamber music, numerous brass and wind band compositions, choral music and instrumental solos.


Many of these compositions have been broadcast on radio and TV and most of them have been recorded on CD by re-nowned performers in several countries all over the world. Jan van der Roost exclusively com-poses commissioned works, until now from countries like Belgium, Holland, Switzerland, Italy, the USA, Japan, France, Singapore, Norway, Germany, Finland and Hungary.
---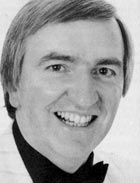 Goff Richards, England
Born in Cornwall, he studied at the Royal College of Music and Reading Unversity, embarked on a carreer as a composer, arranger and conductor.

His works have been performed by the King's Singers, the Swingle Singers, various BBC Orchestras, Huddersfield Choral Society, London Brass, Evelyn Glennie, Benjamin Luxon and leading brass and military Bands.

He writes extensively for BBC Radio and Television. Amongst many commissions and ar-rangements, BNFL, Brighouse & Rastrick and the Fodens (Courtois) Band have each produced a CD featuring his music. From 1976 – 1989 Goff Richards lectured in arranging, and directed the Jazz Orchestra at Salford College of Technology. In December 2002 he was awarded an honorary Doctor of Letters degree by the University of Salford.

As an adjudicator he is widely travelled, having judged various British National Brass Band Area Contests and Finals, the European, Australian, New Zealand and Dutch Brass Band Champion-ships and numerous Band Contests for BBC Radio and Television. He maintains his West Country links as President of the South West Brass Band Association and Music Advisor of the Cornwall Youth Brass Band.
Goff Richards had recently competed his third period as External Examiner for the University of Salford.
---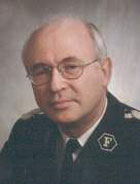 Torgny Hanson, Sweden
Started to play the cornet in the Malmö 1 Corps Salvation Army Band already with 11 and started his musical education at the State College of Music in Malmö with 18. In 1971 he studied trumpet at Guildhall School of Music in London but also the brass band movement and it's rep-ertoire under supervision of Geoffrey Brand and Eric Ball.
In his professional life Torgny Hanson is an educator and a performer. He has been a teacher at the State College of Music in Malmö as well as the Royal College of Music in Stockholm. His career as conductor has included positions as musical director of full time professional wind orchestras, Östgöta Symphonic Winds and Stockholm Symphonic Wind Orchestra. He has regularly conducted the National Youth Wind Orchestra of Great Britain. Today Torgny Hanson is the Inspector of Military Music in Sweden.
As brass band conductor he is well know in the Salvation Army. He has been guest conductor of Salvation Army bands in several countries but also directed courses for musicians and conduc-tors in Scandinavia, UK, USA and Canada. In 1988 he was invited by James Watson and The Desford Colliery Band as guest conductor. In 2002 he visited the USA to conduct several top brass bands in various states.Torgny Hanson is often invited as adjudicator of contests for brass bands f.e. the EBBC 2000 in Birmingham, England as well as symphonic bands. His transcriptions and rrangements for brass band are much appreciated and frequently played.
---
Jens T. Larsen, Norway
He received his musical education from Rogaland Music Conservatory where his chosen in-struments were piano and percussion. At Høgskolen i Bergen he took honour degree, majoring in Music Education. Since 1991 he has worked at the School of Arts Education of Stavanger University College. Here his subjects are music education and conducting. Jens Larsen has also been responsible for the advanced conductor's course in band conducting. Since August 2000 he has served as Dean of Department.

Jens Larsen has many years experience as a musician in the Stavanger Symphony Orchestra, Rogaland Theatre and on tour for the National music scheme of Norway. For twenty years he has worked with band music as a conductor for both brass bands and wind bands, and as an adjudicator in competitions both locally and nationally.
---
Thomas Wyss, England
Thomas Wyss was born in Switzerland and studied at the Conservatoire of Bern and Fribourg and was a member of Brass Band Bernerorberland. In 1986 he moved to England where he studied conducting, arranging, composition and band training under Howard Snell at Huddersfield College.
He is a tuba soloist of international reputation and played for over eight years with the Sellers International and Fodens Band. As a conductor he has worked with many of the leading brass bands in the UK and has been a professional conductor and Resident Conductor with bands such as Williams Fairey, DUT Yorkshire Imperial, Tredegar and Rothwell. He is in regular demand to direct contest and concert performances and his extensive stable of high quality original and arranged compositions have been recorded and performed all over the world.
As an adjudicator he makes his second appearance at the European Championships this year after making his debut in 2001 when he judged the Set Work section.
© 4BarsRest
back to top