2003 West of England Regional Championships
Riviera International Centre
Torquay
Saturday 5th April
Sections 3, 4, 1
Sunday 6th April
Section 2 followed by Championship Section
For further information, please contact:
Brian Elliott – Tel: 01752 892056
---
In both geographical and brass banding terms, the West of England seems an area of the country stuck out on a limb. For instance, we don't really know why the West of England Championships take place last of all – this year a good three weeks after everyone else, whilst it has now changed venue from the traditional comforts of the Colston Hall in Bristol to Torquay and the Rivieria Centre, the venue for last years lower section National Finals. A bit of a mystery on both counts for us.
Still, there has been a long and very honorable tradition of quality banding from the tip of Lands End to the Forest of Dean and beyond and the Championships themselves are fought out in a very friendly atmosphere. There are rivalries of course, but there is also a fine sense of regional identity that makes this contesting weekend a joy to go and listen to.
Although at the top level bands from the Region have not done too well at the Nationals and Open in recent years there has been very encouraging success in the Lower Sections, especially last year with St. Dennis winning the Fourth Section National title and Hayle coming 3rd, RBL Crownhill coming 6th in the 3rd. St. Austell and Ocean Brass coming 3rd and 7th in the First Section. Although there has been no success at the Albert Hall in the Championship contest, bands from the West have a fine record over the years with Torbay winning the 2nd Section in 1993, Yeovil the Third in 1996 and Lympstone the Fourth in 1999.
The jewel in the crown though has been the development of young players and with a renaissance of Youth bands the future seems bright (if they can remain in the Region after going to University by finding jobs, in what is still a very economically depressed area of the country).
The numbers competing though has remained impressively constant and has even risen a little in recent times, although according to the official programme of the Nationals for 1986 there were two sections of 29 and 26 bands in the Fourth Section that year making it 102 bands in the Championships. If someone could confirm that we would be grateful.
The West of England may not quite yet be a hot bed such as Lancashire or Yorkshire, but at least they have taken the right steps to secure the future. This may be the lull before a very strong banding storm.
Number of competing bands:
2002: 84
2001: 80
2000: 83
1999: 88
1998: 82
1997: 84
1996: N/K
1995: N/K
Other Years:

1990: 76
1989: 74
1987: 74
1986: 102?
1985: 77
1983: 68
---
Championship Section
Adjudicator: Derek Broadbent

Test Piece: Prague - Judith Bingham
10 bands will line up on Sunday to compete for the title and since the demise of Sun Life there has been no single band that has dominated the Regional contest as they did for so long.
In fact, since Sun Life last retained their title in 1997, the top prize has been shared between Flowers, SWT Woodfalls, Bodmin and Camborne with not one of them being able to hold on to it the following year. This time SWT Woodfalls will try and keep the aptly named Sun Life Stanshawe Challenge Shield and West of England Challenge Trophy in the cabinet for another twelve months, although just like in the last five or so years it will be a very close run thing.
There are a whole clutch of bands here who are capable of winning and winning well on their day, and there is little doubt that there are quality bands and players here. The success of JAG Mount Charles and Flowers in Spennymoor and the Masters shows that, but surely the time has come for the bands here to make a mark at the two big contests at least. The Open is a West of England "Free Zone" whilst at the Royal Albert Hall, you have to go back to 1994 for a top 6 finish (Sun Life). The last few years in particular have seen midfield and below finishes, a disappointment when over the years bands such as Camborne, St. Dennis and St. Austell all finished in the top 6.
The time has come for the ghost of Sun Life to be put to rest and to see if the new breed of top class bands here can finally put in a realistic challenge in London. If they could come runners up twice, then there is no reason why the bands here can't try to emulate that come October.
---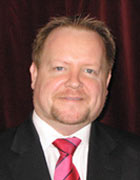 Bodmin Town
Conductor: Russell Gray

4BR Ranking: 43
Last Year: 7th
Last Seven Years:
2002: 7th
2001: 6th
2000: 2nd
1999: Winners
1998: 3rd
1997: 2nd
1996: N/K
It has been a difficult time of late for the 1999 Champions, but there is no denying their spirit and they have engaged Russell Gray to spearhead their challenge this time. Steve Sykes took the band in both 2001 and 2002 when they struggled somewhat to come 6th and 7th respectively and before that they had a very fruitful partnership with Nicholas Childs which culminated in that 1999 victory and also boasted two second places and a third.
Russell Gray has already won twice on the piece this year and that should boost the bands confidence of doing well. Maybe not qualification but a stronger challenge than the past couple of years.
---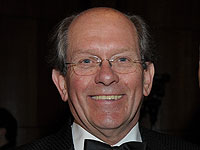 Camborne Town
Conductor: Frank Renton

4BR Ranking: 44
Last Year: 2nd
Last Seven Years:
2002: 2nd
2001: Winners
2000: 6th
1999: 3rd
1998: 2nd
1997: 4th
1996: N/K
Frank Renton continues to make the long trip down to Camborne, and a fruitful trip it has proved in the past few years with a win in 2001 runners up last time out. Frank didn't lead the band to the Albert Hall though and they haven't travelled too well to London in the past two years, coming 19th out of 20 on both occasions. They have done well there though and came 4th in both 1977 and 1982 under Derek Greenwood. Leonard Adams took them here in the three years prior to Frank Rentons tenure and their record shows that they should do well again.
There is a real chance that they could well make it three qualifications in a row, although we think a third victory to go with 1990 and 2001 since 1986 may just be beyond them this time. You never know though.
---
Cinderford
Conductor: W. Jarrett

4BR Ranking: N/A
Last Year: 10th
Last Seven Years:
2002: 10th
2001: 2nd 1st Section (prom)
2000: 8th (rel)
1999: 9th
1998: 3rd 1st Section (prom)
1997: 2nd 1st Section
1996: N/K
Cinderford have moved between the sections somewhat in recent years and seem to too good for the First but not quite good enough for the Championship if past results are anything to go by. They were promoted up last year after coming 2nd in the 1st Section under the great euphonium player Lyndon Baglin in 2001 when they also went on to come 11th at the National Finals in Preston. He also led the band into that 10th place, but has now gone on to direct rivals Thornbury.
It could be difficult for Cinderford to make much more an impression than they did a twelve month ago, but a few scalps may be in the offering.
---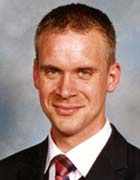 Flowers
Conductor: Philip Harper

4BR Ranking: 17
Last Year: 3rd
Last Seven Years:
2002: 3rd
2001: 2nd
2000: Winners
1999: 2nd
1998: 4th
1997: Winners
1996: N/K
Last year Flowers were the best band at the contest, but fell foul of giving a slightly idiosyncratic performance that didn't find favour with William Relton in the box. After losing their place at the Open and not being in London for the first time since 1998, they will be determined to put things right and reclaim the title they last won in 2000 under Richard Evans. There is little doubt they have the personnel to do it and they possess a fine MD in Philip Harper. When he is hot the band could well wipe the floor with their rivals and give him his first Regional top section title.
The band to beat for us, and a one that on their day could do very well at the Finals themselves. A fourth victory to go with 1991, 1997 and 2000 is very much on the cards if they play to form.
---
Hyde
Conductor: Peter Wise

4BR Ranking: N/A
Last Year: 8th
Last Seven Years:
2002: 8th
2001: 8th
2000: 6th 1st Section (prom)
1999: Winners 1st Section
1998: 9th 1st Section
1997: 7th 1st Section
1996: N/K
Excuse the pun if you would, but there has been a "Wise" old head directing Hyde in fine style over the years and ensuring that they more than hold their own in the top section. Jeremy took the band to 8th places in both 2001 and 2002, but it will be Peter, the father who returns to direct affairs this time around.
The band won the First Section here in 1999 and went on to come 12th at the Finals and since that time they have consolidated their position. We don't think they will push for a top 6 place this time, but more of the same since 2001 may well be on the cards.
---
JAG Mount Charles
Conductor: John Hinckley

4BR Ranking: 24
Last Year: 4th
Last Seven Years:
2002: 4th
2001: 5th
2000: 4th
1999: 8th
1998: 5th
1997: 5th
1996: N/K
It is difficult to know what to write about when you come to JAG Mount Charles and the Regionals. For a band that can win Pontins and push the very best bands to the limit at Spennymoor they have a very ordinary record both here and at the qualification contest for the Open. 4th place last year under Bryan Hurdley was a major disappointment, but seemed to be par for the course for the band and since they were promoted in 1996 they have yet to get a podium place.
Lots of talent all around the band, but no Bryan Hurdley this time to direct them. The experienced John Hinckley is a talented bloke though and the change with the stick could well lead them to a change of luck. Qualification should be the very minimum they will be aiming for – anything else will be a big, big, let down.
---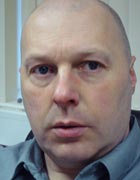 Lydmet Lydney
Conductor: Wayne Ruston

4BR Ranking: N/A
Last Year: 4th 1st Section (prom)
Last Seven Years:
2002: 4th 1st Section (prom)
2001: 4th 1st Section
2000: 8th 1st Section
1999: DNC
1998: 8th (rel)
1997: Winners 1st Section (prom)
1996: N/K
Lydmet Lydney have spent the last three years battling it out in the First Section, but after coming 4th last year they finally get the chance to take on the big boys in the top section for the first time since 1998 when they came 8th and were relegated under the same baton of Wayne Ruston. Bryan Hurdley took them to First Section success here in 1997 and since then they have also been directed by G. Price and N.Howard before returning to their present MD in 2002.
The band also won the Second Section here in 1990, so they have come a long way in a short space of time. It could be difficult for them this year though as they are up against a pretty strong field.
---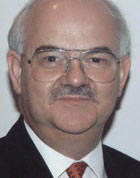 St. Austell
Conductor: Melvin White

4BR Ranking: N/A
Last Year: Winners 1st Section (prom)
Last Seven Years:
2002: Winners 1st Section (prom)
2001: 8th 1st Section
2000: DNC (rel)
1999: 7th
1998: 9th
1997: 5th 1st Section (prom)
1996: Winners 1st Section
A famous Cornish banding name returns to the top section for the first time since 1999 when Frank Renton directed them into 7th place here. Since then they have regrouped and after coming 8th in the First Section in 2001 under Melvin White, his experience coupled to some very exciting young talent brought them victory in 2002 and then 3rd place at the National Finals in Torquay. Back in 1987 the band came 6th in the top section in London on "Harmony Music", so they have been here before.
Melvin White has already shown he knows the score on "Prague" with victory in London and coupled with the young players around the stand they could well make a mark here on their first year back. Dark horses for us.
---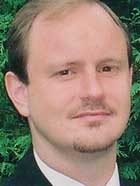 SWT Woodfalls
Conductor: Steve Bastable

4BR Ranking: 42
Last Year: Winners
Last Seven Years:
2002: Winners
2001: 3rd
2000: 3rd
1999: 5th
1998: Winners
1997: 6th
1996: 2nd
The reigning champions will be hoping to become the first band since Sun Life in 1996 to retain their title here and also gain their third West of England crown in five years. Garry Cutt directed them to victory last year and this time they have gone for Steve Bastable who directed Williams Fairey into second place at the very strong North West Championships.
Melvin White directed them to success in 1998, but the following year Steve Sykes could only manage 5th place with the band. This time they will be hoping to at least gain qualification to London (where they were 18th under Frans Violet last year) and with some class acts around the stand in the positions needed for "Prague" they could well do it.
---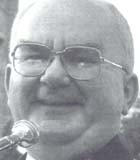 Thornbury
Conductor: Lyndon Baglin

4BR Ranking: N/A
Last Year: 9th
Last Seven Years:
2002: 9th
2001: Winners 1st Section (prom)
2000: Winners 1st Section
1999: 10th (rel)
1998: 7th
1997: 8th
1996: N/K
Thornbury make a return to the Championship Section for the first time since 1999 when they came 10th and were relegated under the direction of Philip Harper. That was the call to arms though and in the next two years under his direction they won the First Section here in some considerable style and going on to come 4th and 13th at the Nationals. Last year Nigel Seaman conducted the band here and they held their own to come 9th and beat a couple of rivals, one of which was conducted by Lyndon Baglin who take the baton this time.
It could be a bit of a struggle this time around we think and a scrap with a couple of others at the bottom of the table may be the end result.
---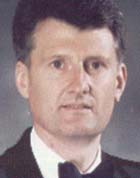 Yeovil Town
Conductor: Ian McElligott

4BR Ranking: 92
Last Year: 6th
Last Seven Years:
2002: 6th
2001: 4th
2000: 2nd 1st Section (prom)
1999: 10th 1st Section
1998: Winners 1st Section
1997: Winners 2nd Section (prom)
1996: Winners 3rd Section (prom)
The ambitious Yeovil Town Band have really shown that they are going to put in a strong challenge this year with the appointment of Ian McElligott from Brighouse and Rastrick to head their assault. He won in Yorkshire with a thrilling performance, but also propped up the field in London, so something in between may be on the cards in Torquay.
The band were 6th last year under Philip Bailey and 4th the year before, but that association ended before a judge of a different sort recently and so the band will be keen to do well here and plan for the future. Triple winners between 1996 and 1998 as they shot up through the sections, we don't quite think they will make it a fourth win, but they should make a mark.
---
Past Winners:
2002: SWT Woodfalls
2001: Camborne Town
2000: Flowers
1999: Bodmin Town
1998: SWT Woodfalls
1997: Flowers
1996: Sun Life
1995: Sun Life
1994: Flowers
1993: Sun Life
1992: Sun Life
1991: Flowers Gloucester
1990: Camborne Town
1989: Sun Life
1988: Sun Life
1987: Sun Life
1986: Sun Life
Winning Conductors:

2002: G. Cutt
2001: F. Renton
2000: R. Evans
1999: N. Childs
1998: M. White
1997: G. Cutt
1996: R. Evans
1995: R. Newsome
1994: G. Cutt
1993: R. Newsome
1992: R. Newsome
1991: D. Broadbent
1990: S. Sykes
1989: C. Adey
Test Pieces:

2002: Whitsun Wakes – Michael Ball
2001: Jazz – Philip Wilby
2000: Variations on an Enigma – Philip Sparke
1999: Blitz – Derek Bourgeois
1998: Montage – Peter Graham
1997: A Lowry Sketchbook – Phillip Wilby
1996: Sounds – John Golland
1995: Un Vie De Matelot – Robert Farnon
1994: Partita – Philip Sparke
1993: Of Men and Mountains – Edward Gregson
1992: Frontier – Michael Ball
1991: Journey Into Freedom – Eric Ball
1990: The Beacons – Ray Steadman - Allen
1989: Prisms – Peter Graham
Adjudicators:
2002: W. Relton
2001: G. Richards
2000: G. Whitham
1999: D. Read
1998: K. Dennison
1997: F. Renton
1996: N/K
1995: G. Brand
1994: R. Steadman - Allen
1993: F. Renton
1992: J. Scott
1991: N/K
1990: D. Read
1989: J. Scott
Past Qualifiers:
2002: SWT Woodfalls, Camborne Town
2001: Camborne Town, Flowers
2000: Flowers, Bodmin
1999: Bodmin, Flowers
1998: SWT Woodfalls, Camborne
1997: Flowers, Bodmin
1996: Sun Life, SWT Woodfalls
1995: Sun Life, Flowers
1994: Flowers, Camborne, Sun Life*
1993: Sun Life, Camborne
1992: Sun Life, Bodmin
1991: Flowers Gloucester, Sun Life
1990: Camborne Town, Bodmin
1989: Sun Life, Camborne
*Pre Qualified
How West of England bands did in London:
2002: 18th, 19th
2001: 9th, 19th
2000: 15th, 16th
1999: 14th, 16th
1998: 9th, 16th
1997: 10th, 12th
1996: 9th, 15th
1995: 11th, 14th
1994: 4th, 11th, 17th
1993: 3rd, 18th
1992: 6th, 7th
1991: 11th, 13th
1990: 8th, 22nd
1989: 12th, 13th
---
Last Years Result:
1. SWT Woodfalls – G. Cutt 198pts
2. Camborne Town – F. Renton 197pts
3. Flowers – P. Harper 196pts
4. JAG Mount Charles – B. Hurdley 195pts
5. Bournemouth Concert Brass – N. Taken 194pts
6. Yeovil Town – P. Bailey 193pts
7. Bodmin Town – R. Gray 192pts
8. Hyde – J. Wise 190pts
9. Thornbury – N. Seaman 188pts
10. Cinderford – L. Baglin 186pts
11. Aldbourne – B. Grant 185pts
4BR Prediction:
Even though there is little to choose between the bands here on paper, if they all play to form the result could well be quite clear cut. Flowers have the class on their day to take the title with a bit to spare, but they can be infuriatingly inconsistent at times, whilst the time has really come for JAG Mount Charles to show that there is more to them than just being a very entertaining band. SWT Woodfalls will prove strong challengers and Camborne may well do it again if Frank Renton can weave a bit magic. After these four though it could be up for grabs with St. Austell, Bodmin, and Yeovil battling it out for a top six place.
1. Flowers
2. SWT Woodfalls
3. JAG Mount Charles
4. Camborne
5. St. Austell
6. Bodmin
Dark House: Yeovil Town
© 4BarsRest
back to top