2003 North of England Regional Qualifying Championships
The Dolphin Centre
Darlington
March 15th:
Sections: 3 and 2
March 16th:
Sections: 1, 4 and Championship
For further information contact:
Regional Secretary: Alan Hope 0191 4161008
---
The North of England is always one of the most vibrant of places to visit and when it comes to its brass band contests the good public of the area seem to enjoy themselves as well.
Even though it isn't one of the strongest in terms of contest results at National level the area has somewhat bucked the trend in losing numbers of bands who make it to the contest and this year 55 bands have put their names down on the entry sheets. That's up again from last year and that is only good news.
The Region could also do with extra good news and forget about the unfortunate incidents of a twelve month ago that marred the results of the top section. The least said now the better.
At the top level the contest provides two qualifiers and everyone here will hope that they can finally start to make a mark at the Royal Albert Hall which has been a veritable graveyard in recent years, whilst the bands in the lower sections will also be keen to make a mark. Lanbaurgh were 5th in the 2nd Section last time out, but none of the other bands made an impression, whilst over the years there hasn't been much to shout about either. Northumbria Police won the 2nd Section, as North Skelton the 4th 1975, whilst Boldon won the 4th in 1984. Any others we don't know about (tell if you know).
Lets see if 2003 will restore the bands here to better fortunes on their travels.

Number of competing bands:
2002: 51
2001: 51
2000: 53
1999: N/K
1998: 51
1997: N/K
1996: N/K
1995: 51

Other Years:

1990: 47
1989: 49
1987: 46
1986: 50
1985: 52
1983: 30
---
Championship Section
Adjudicator: Steve Sykes

Test Piece : Prague - Judith Bingham

Sometimes statistics don't lie, and when you take a look at how bands from the top section in the Northern Region have done at the National Finals over the years it makes pretty awful reading.
Only in 1997 when Ever Ready came 5th under Stephen Roberts on "Alderney Edge" has a band that has qualified for the Finals come in the top six in London, and before that you have to 1988 and Ever Ready again when they were 6th on "Seascapes". 1976 was the last time a band came in the top four (Ever Ready again) whilst before that – heaven's knows.
It isn't that the Region doesn't produce good quality bands, but it is true they don't seem to travel too well as soon as they pass Scotch Corner and the stats from the Finals bear that out. The second qualifier from here has a best result of 13th in 1997 whilst in the past five years or more they have filled at least one of the bottom two places at the Finals. Why this is so is hard to tell as here is quality in the contest here, but the region desperately needs some good results at London. Will this be the year then?
The title itself seems to have been something of a three way race in recent years with Ever Ready winning the title on 25 occasions in total and 8 times since 1989, whilst Fishburn have 3 wins and EYMS a hat trick between 1996 and 1998. It is very hard to suggest that the top prize will come from outside these three again although others have been making progress over the past twelve months and there are two new contenders this year in the form of Harrogate and Gateshead up from the 1st Section.
It should make for an exciting contest (and hopefully one devoid of the controversies of last year). Steve Sykes is the man in the box, and at the Midlands he didn't seem too impressed with the test piece, as he referred to it as "Plague". One hopes he has put those thoughts to one side and trains his mind on the task of making a clear decision based upon what he hears rather than what he thinks he likes.
---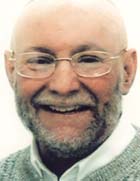 Broughton's Brass
Conductor: Kevin Bolton

4BR Ranking: 91
Last Year: 4th
Last Seven Years:
2002: 4th
2001: Winners 1st Section
2000: 3rd 1st Section
1999: 5th 1st Section
1998: 6th 1st Section
1997: N/K
1996: N/K
Broughton's were 4th last year under the baton of Brian Grant and have this year opted for the experienced Kevin Bolton who has been away from conducting at the top level for a little while at least. Last year's was a fine result in their first year in the top section after they had worked hard to gain promotion out of the 1st Section. They were winners here in 2001 when they went on to come 15th under Chris Bentham at the National Finals in Preston. Should do OK but a top six place is the best we think this year.
---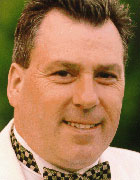 Chester–le Street Riverside
Conductor: David Hirst

4BR Ranking: N/A
Last Year: 6th (as Newcastle Brown Ale)
Last Seven Years:
2002: 6th
2001: 4th
2000: 4th
1999: 4th
1998: 7th
1997: 4th
1996: 4th
The band used to be known as the Newcastle Brown Ale Band before they lost their sponsorship last year and they have a real solid record here over the past seven years or more. Five 4th places show that they can push the top bands all the way, but they seem to lack that little bit extra that would take them onto a podium place or a possible qualification spot. They have taken the step to engage David Hirst this year and he will bring his experience to bear which should keep them up in the prizes. Richard Evans was at the helm last year when they came 6th, and we think they may just squeeze into that position again this time out if they play to form.
---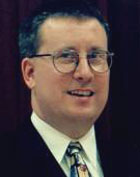 Cottingham
Conductor: Richard Grantham

4BR Ranking: N/A
Last Year: 5th
Last Seven Years:
2002: 5th
2001: 5th
2000: Winners 1st Section
1999: 8th 1st Section
1998: Winners 1st Section
1997: Winners 2nd Section
1996: Winners 3rd Section
Cottingham have a super record of achievement here over recent years and can boast three consecutive wins from the 3rd Section to the 1st between 1996 and 1998 and another victory in 2000. That is some feat by anyones standards and points to them being a hardworking and talented outfit. Since reaching the top section they have done well also and can boast two consecutive 5th places in the past two years which have cemented their position in the top flight. In 2000 they went to the National Finals in Harrogate and came 12th whilst in 1998 they came 7th. Much of the credit must go to their conductor and they could well make it a third year in a row for 5th place this time.
---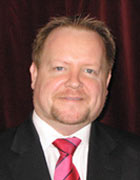 Ever Ready
Conductor: Russell Gray

4BR Ranking: 15
Last Year: Winners
Last Seven Years:
2002: Winners
2001: 3rd
2000: Winners
1999: Winners
1998: 3rd
1997: 2nd
1996: 6th
The perennial favourites for the title where a little lucky to claim their 25th crown last year in many peoples eyes as they didn't really perform to the best of their abilities. That however was their third win under the baton of Nicholas Childs andthis year they have once more taken the bold move of employing a top line MD in the shape of Russell Gray who has just directed Fodens to their second consecutive North West title. That should hold them in good stead and they should be the band to beat, although they are vulnerable. Another trip to London then, but how they would love it if they could really make a mark there.
---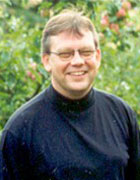 East Yorkshire Motor Services
Conductor: Gareth Pritchard

4BR Ranking: 45
Last Year: 2nd
Last Seven Years:
2002: 2nd
2001: 2nd
2000: 3rd
1999: 2nd
1998: Winners
1997: Winners
1996: Winners
An excellent record here since 1996 when they first made their debut at this level. The band created by Robert Childs has seen good times and some bad times over recent years, but at the moment and under the direction of Gareth Pritchard they are certainly on an upswing. Winners three years in a row to 1998, they have only failed to make it to the Finals once in 2000. Last year they put in a very powerful performance that many had tipped as the winners and they took that form on with them when they won in Blackpool. They should do well again this year and could be the year in which they get their name back on that winners trophy. However, how they then do in London is another matter.
---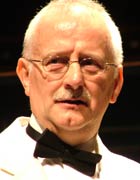 Fishburn
Conductor: Graham O'Connor

4BR Ranking: 32
Last Year: 3rd
Last Seven Years:
2002: 3rd
2001: Winners
2000: 2nd
1999: 3rd
1998: 5th
1997: 3rd
1996: 8th
The other band that makes up the "Big Three" here, Fishburn have been on good form of late and won against this opposition at Association contest in the past month or so. That should hold them in good stead and they will be keen to win here again for the second time in three years. They can blow a little hot and cold here at this contest and apart from the three wins since 1989 they have failed to qualify quite a few times. The experienced Graham O'Connor though has a happy knack of getting the best out of bands and he too will be keen not to repeat last year's 3rd place, whilst the band and everyone else will be keen that the behaviour of last year has well and truly been put to rest. A podium place at least.
---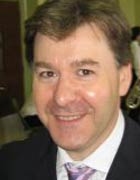 Gateshead Brass
Conductor: John Roberts

4BR Ranking: N/A
Last Year: Winners 1st Section
Last Seven Years:
2002: Winners 1st Section
2001: 6th (rel)
2000: 10th
1999: 8th
1998: 4th
1997: N/K
1996: 3rd
Gateshead make a welcome return to the top section for the first time since 2001 when they proved themselves too good for the 1st Section by winning comfortably in 2002. Bob Morton conducted them last year and on this occasion they will be directed by John Roberts who won the title here with EYMS in 1998. After winning here last year they went to the National Finals in Torquay where they came 8th, so they will be keen to make a mark this time back. Maybe a top six place if things go well.
---
Gregg's Bakery
Conductor:

4BR Ranking: 78
Last Year: 7th
Last Seven Years:
2002: 7th
2001: 7th
2000: 8th
1999: Winners 1st Section
1998: 2nd 2nd Section (prom)
1997: 2nd 2nd Section
1996: N/K
No news as yet who will be directing Gregg's but they will be hoping for a bit of change of luck here as they have hovered around the top six for the past three years without ever suggesting they had that bit of extra class to make it higher. Garry Cutt was at the helm last year and even that didn't do the trick so whoever has been given the task may have their work cut out. The band were promoted up to the top flight in 2000 after winning the 1st Section here in 1999 and going on to the National Finals where they came 16th. Another year just outside the top six for us.
---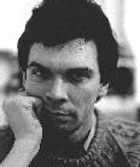 Harrogate
Conductor: D. Lancaster

4BR Ranking: N/A
Last Year: 2nd 1st Section (prom)
Last Seven Years:
2002: 2nd 1st Section (prom)
2001: Winners 1st Section
2000: Winners 2nd Section
1999: N/K
1998: 3rd 2nd Section
1997: 4th 3rd Section (prom)
1996: 2nd 3rd Section
David Lancaster has produced a fine solid band at Harrogate over the past few years although each time we tip them to do well at major contest we have seemed to have put the kiss of death on them. They are a good band though and were consecutive winners of the 2nd and 1st Sections here in 2000 and 2001. When they went to the Finals though they could only manage 11th and 18th but they deserved better. This is a big step up though and we think they will be happy with a solid performance and for taking a few scalps. We won't tip them anymore than that, and they will be thankful we haven't scuppered their chances before they have blown a note.
---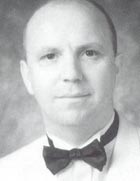 Nestle Rowntree
Conductor: William Rushworth

4BR Ranking: N/A
Last Year: 8th
Last Seven Years:
2002: 8th
2001: 4th 1st Section (prom)
2000: 4th 1st Section
1999: 2nd 1st Section
1998: Winners 2nd Section
1997: N/K
1996: 4th 2nd Section
William Rushworth has worked hard with Nestle over the past year or more and he directed Carlton Main with flair and a great deal of common sense at Bradford a couple of weeks ago. How that will work out here though is a different matter but it should hold them in good stead and they will be confident of improving on last year's 8th place. The band has made fine progress over the years though and were winners of the 2nd Section in 1998 when they went onto the Finals and came 3rd. Since then it has been an upward rise and we think it may just continue in 2003.
---
Past Winners:
2002: Ever Ready
2001: Fishburn
2000: Ever Ready
1999: Ever Ready
1998: EYMS
1997: EYMS
1996: EYMS
1995: Fishburn
1994: Ever Ready
1993: Ever Ready
1992: Fishburn
1991: Ever Ready
1990: Ever Ready
1989: Ever Ready
Winning Conductors:
2002: N. Childs
2001: I. Robinson
2000: N. Childs
1999: N. Childs
1998: J. Roberts
1997: A. Snell
1996: R. Childs
1995: I. Robinson
1994: P. Parkes
1993: P. Parkes
1992: I. Robinson
1991: P. Parkes
1990: P. Parkes
1989: P. Parkes
Test Pieces:


2002: Whitsun Wakes – Michael Ball
2001: Jazz – Philip Wilby
2000: Variations on an Enigma – Philip Sparke
1999: Blitz – Derek Bourgeois
1998: Montage – Peter Graham
1997: A Lowry Sketchbook – Phillip Wilby
1996: Sounds – John Golland
1995: Un Vie De Matelot – Robert Farnon
1994: Partita – Philip Sparke
1993: Of Men and Mountains – Edward Gregson
1992: Frontier – Michael Ball
1991: Journey Into Freedom – Eric Ball
1990: The Beacons – Ray Steadman - Allen
1989: Prisms – Peter Graham

Adjudicators:
2002: M. Brownbill
2001: G. Cutt
2000: R. Evans
1999: J. Berryman
1998: J. Scott
1997: T. Swainson
1996: R. Newsome
1995: D. Wilby
1994: D. Read
1993: K. Wilkinson
1992: W. Relton
1991: N/K
1990: D. Stephens
1989: W. Relton
Past Qualifiers:
2002: Ever Ready, EYMS
2001: Fishburn, EYMS
2000: Ever Ready, Fishburn
1999: Ever Ready, EYMS
1998: EYMS, British Steel Teeside
1997: EYMS, Ever Ready
1996: EYMS, British Steel Teeside
1995: Fishburn, Ever Ready
1994: Ever Ready, British Steel Teeside
1993: Ever Ready, Fishburn
1992: Fishburn, Ever Ready
1991: Ever Ready, North Skelton
1990: Ever Ready, North Skelton
1989: Ever Ready, Coal Products (CPL)

*Pre Qualified
How North East bands did in London:
2002: 9th, 20th
2001: 14th, 18th
2000: 13th, 19th
1999: 15th, 19th
1998: 10th, 17th
1997: 5th, 13th
1996: 8th, 19th
1995: 16th, 19th
1994: 16th, 18th
1993: 17th, 20th
1992: 15th, 16th
1991: 8th, 20th
1990: 14th, 23rd
1989: 17th, 20th
---
Last Years Result:
1. Ever Ready – N. Childs 193pts
2. EYMS – G. Pritchard 192pts
3. Fishburn – G. O'Connor 189pts
4. Broughton's Brass – B. Grant 187pts
5. Cottingham – R. Grantham 186pts
6. Newcastle Brown Ale – R. Evans 185pts
7. Gregg's Bakery – G. Cutt 182pts
8. Nestle Rowntree – W. Rushworth 180pts

4BR Prediction:

On paper this looks like a straight fight between the "Big Three" and we can't see anything this year to upset that. At the last contest that these bands played against eachother, Fishburn came out on top and we think that will happen again and they will take the title for the second time in three years.

Ever Ready should do enough to make it into the top two but we think they will be pushed hard by EYMS. It could either way. Behind them we plumb for Nestle Rowntree who we think will benefit from William Rushworth's direction and there shold be a place in the top six for both Cottingham and Broughton's. Chester le Street should be the dark horse.
1. Fishburn
2. Ever Ready
3. EYMS
4. Nestle Rowntree
5. Cottingham
6. Broughton's
Dark Horse: Chester le Street
© 4BarsRest
back to top