2003 Welsh Regional Qualifying Championships
Brangwyn Hall, Swansea
Saturday March 15th
Sections: 1, 2, 3
Sunday March 16th
Sections: Championship, 4
For further information contact:
Philip Morris: 02920 704325
---
These are exciting times for Welsh banding at present, spearheaded without doubt by BAYV Cory and their recent National and Open successes, but with also Tredegar continuing to pose a threat at the highest level and with Cwmaman Institute winners of the Grand Shield and being placed in the top six and the British Open things are looking rosy at least in the top section.
In fact the top five Welsh bands are now ranked, 2nd, 8th, 11th, 28th and 30th which means the Principality is the third strongest in the country and with other outfits also on the upward slopes the top section should prove to be a very high quality event.
In the other sections things have also been good of late as well with Mid Rhondda coming runners up at Torquay in the First Section, Briton Ferry 4th in the Third and Conway and Porthaethwy coming 5th and 7th in the Fourth.
Welsh banding has also benefited from the whole country coming together as one in 1994 so that the quality of the contests has been improved and the numbers taking part has remained at a pretty constant level. The last few years have seen a worrying drop though and just 47 bands took the stage in 2001 and 2002. There 53 listed to take part this time so hopefully the trend has been stopped.
It should prove a good weekends banding at the fine Brangwyn Hall.
Number of competing bands:
2002: 47
2001: 47
2000: 49
1999: 55
1998: 58
1997: 56
Other Years:
1994: 48
1993: 39
1990: 40
1989: 42
1987: 47
1986: 45
1985: 42
1983: 39
1978: 46

---
Championship Section

Adjudicator: David Read

Test Piece: Prague - Judith Bingham


The Championship Section has been a bit of a three way scrap over the past few years with BAVY Cory, Tredegar and Point of Ayr being the only names engraved on the trophy since 1995. With the demise of the North Wales band it would appear to be a straight fight once more between the two heavyweights from South Wales, but even though BAYV Cory, the British Open Champions look to be a good head and shoulders above the rest, the contest in Swansea tends to be a closer run thing each year than many may think.
Last year BAYV Cory really showed their class and gave perhaps the best performance of the "Whitsun Wakes" anywhere in the country but Seindorf Beaumaris upset the odds to claim a well deserved runners up spot. This year because of Cory's runners up place at the Finals there are two additional spots up for grabs so the top three bands will be making the trip to the Albert Hall in October. That should make it easier for the likes of Tredegar if form is anything to go by, but it will also make for an almighty scrap to get to London from the likes of Cwmaman, BTM, Burry Port and Beaumaris one more.

Once they get to the finals the bands from the Principality tend to perform well and only twice since 1991 has any of the qualifiers not failed to get into the top six. In addition the Welsh can boast a win two runners up spots and a third place in the last ten years, so whoever makes it can travel to London with high hopes of doing well.
David Read is the man in the box – the fourth time since 1995, so we are sure he will enjoy the experience.
---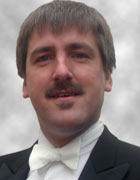 BTM
Conductor: D. Stowell

4BR Ranking: 28
Last Year: 6th
Last Seven Years:
2002: 6th
2001: 7th
2000: 4th
1999: DNC
1998: 2nd
1997: 4th
1996: 3rd
One of the most solid performers in the Welsh Area contest over years, BTM were winners here in 1991 and 1993 and in 1991 went on to come 5th at the Nationals themselves. Since then they have qualified just once more in 1998 when they were runners up and came 19th at the Finals whilst they had the unfortunate mix up over their entry in 1999 and didn't compete. Last year Derek Broadbent directed them into a slightly disappointing 6th place so they will be keen to make much more of an impression this time around. Plenty of fine players around the stand, they could well take one of those qualification spots.
---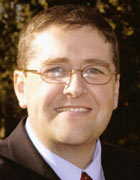 Seindorf Beaumaris
Conductor: Gwyn Evans

4BR Ranking: 30
Last Year: 2nd
Last Seven Years:
2002: 2nd
2001: Winners 1st Section
2000: 10th (rel)
1999: 6th
1998: 7th
1997: Winners 1st Section
1996: 5th 1st Section
A brilliant performance in Swansea last year gave Beaumaris the runners up spot and they went to London where they performed very well to come 17th. Twice winners of the First Section they went to Preston in 2001 and came 3rd, and way back in 1991 they took the 4th Section title here, the first step on the road that finally led to the Albert Hall in 2002. Another band full of talented players and excellently directed by Gwyn Evans they will be confident of mounting another very strong challenge and showing the South Wales banding public that last years result was no one off.
---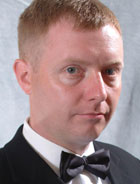 Burry Port Town
Conductor: David Evans

4BR Ranking: 37
Last Year: 5th
Last Seven Years:
2002: 5th
2001: 8th
2000: 7th
1999: Winners 1st Section
1998: 3rd 1st Section
1997: 2nd 1st Section
1996: Winners 2nd Section
Burry Port have made great progress up through the sections over the past few years and in 2001 were crowned Champion Band of Wales itself. They also won the First Section here in 1999 when they went on to come 6th at the National Finals and did well at the Grand Shield weekend last year against a host of Championship bands. Way back in 1988 they won the Third Section, so you can see how far the band has come. They haven't really set the stage on fire here in the past three years but have been solid enough. 5th last time under Philip Bailey they now return to Yorkshire Imperial's David Evans who has struck up a good partnership with the band. Could well push the top bands and a top six place should again be within their grasp.
---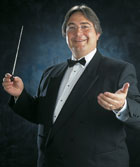 Buy As You View Cory
Conductor: Robert Childs

4BR Ranking: 2
Last Year: Winners
Last Seven Years:
2002: Winners
2001: 4th
2000: Winners
1999: 3rd
1998: Winners
1997: 2nd
1996: 5th
The undoubted favourites – not only for the Welsh title but for about any contest they now appear in. However, they have to careful here as in the past they have tripped themselves up and they will be looking to register their first back to back wins at the Area since 1982. They have won the title 8 times since 1975 and they will enter this contest knowing that there will be a weight of expectation on them. A win here will of course secure the European ticket to Scotland in 2004 and it may also be the first step in a year in which they will be looking to add further to their trophy cabinet. Talent on every stand and surely the band to beat.
---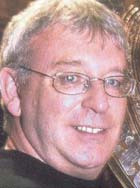 Cwmaman Institute
Conductor: J. Hudson

4BR Ranking: 11
Last Year: 4th
Last Seven Years:
2002: 4th
2001: 5th
2000: 6th
1999: 5th
1998: 4th
1997: 5th
1996: 7th
A very important year for the 2002 Grand Shield winners and 5th placed band at the Open. They must follow that tremendous year with 12 months of further progress and with the talismanic John Hudson back at the helm they will be confident of securing their first appearance at the Royal Albert Hall in the Championship Section. A real solid record here over the past few years since they were promoted to the top section in 1995, and they can boast wins twice in the 1st Section and the 2nd Section in the past here. They were 4th in 1998 under Stan Lippeatt and repeated that last year under John Hudson and with talented players throughout the band they will be travelling with high hopes of at least a podium place and a ticket to South Kensington – anything else given what they achieved last year would be seen as a disappointment.
---
Northop Silver
Conductor: Craig Roberts

4BR Ranking: 51
Last Year: 7th
Last Seven Years:
2002: 7th
2001: 3rd
2000: 8th
1999: 4th
1998: DNC
1997: 6th
1996: 2nd
In the early and mid 1990's Northop were real contenders to take the top prizes at the Regional Championships and came 2nd in both 1995 and 1996. In both those occasions they went on to London and came 18th and 16th – both under the direction of Thomas Wyss. Those days were nearly repeated in 2001 when Ian Porthouse directed them into 3rd spot but last year they fell away slightly to come 7th under Craig Roberts. With the demise of Point of Ayr Northop will travel South hoping to start making a push towards the top again and they have experienced wins here in 1992 in the 1st Section and in 1994 they went from Swansea and won the National First Section title itself. May be not quite ready this time, but a possible top six place if things go well.
---
Parc and Dare
Conductor: Craig Roberts

4BR Ranking: 64
Last Year: 8th
Last Seven Years:
2002: 8th
2001: 6th
2000: 5th
1999: 7th
1998: 5th
1997: 9th
1996: 4th
Historically, Parc and Dare have one of the very best records at this contest with five wins here since 1975. The last however was in 1989 when they went on to come 16th at the Finals themselves. Since then though they haven't come close although they came 2nd here in 1991 but were subsequently disqualified over a player registration error. The best was 3rd in 1994 but the past few years have seen them occupy midfield placings. 8th last year saw them best just the one band and they will need a good result to stop any possible relegation threats. Craig Roberts has done sterling work in stabilising the band and moving them forward, but it could be tough for them to make it into the top six.
---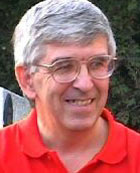 Thomas Coaches Mid Rhondda
Conductor: A. Gibbs

4BR Ranking: 56
Last Year: 2nd 1st Section (prom)
Last Seven Years:
2002: 2nd 1st Section (prom)
2001: 9th (rel)
2000: 9th
1999: 8th
1998: Winners 1st Section
1997: 4th 1st Section
1996: 2nd 1st Section
Another band who had a great year last year, Mid Rhondda put in a super show here in the 1st Section 12 months ago that was for many a little unlucky not to have won the title. They put that disappointment behind them though and went to the National Finals in Torquay where they came an excellent 2nd place. They have won here before though and were victors in the 1st Section in 1998 and won the Second Section way back 1986. Alan Gibbs has been a fine servant to the band and to Welsh banding in general and he can take a great deal of credit for the bands continued achievements. They struggled a little the last time they were in the top section but they are certainly stronger this time around and should hold their own.
---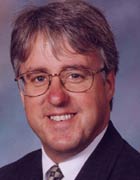 Tongwynlais Temperance
Conductor: Ian Holmes

4BR Ranking: 99
Last Year: 3rd 1st Section (prom)
Last Seven Years:
2002: 3rd 1st Section (prom)
2001: 7th 1st Section
2000: 2nd 1st Section
1999: 3rd 1st Section
1998: 9th (rel)
1997: 10th
1996: DNC
Tongwynlais return to the top section for the first time since 1998 when they were relegated to the 1st Section after coming 9th. Since then they have had a real battle to get back and were runners up in 2000 where they went on to come 10th at the National Finals and were 3rd last year under the baton of the experience Nigel Seaman. Way back in 1992 they were Champions of the First Section so that have been there or thereabouts the top level for over a decade. Ex Cory resident Ian Holmes takes over this time and they will be keen to make a mark. Not quite top six this time but solid enough to take a few scalps perhaps.
---
Tredegar
Conductor: Thomas Wyss

4BR Ranking: 8
Last Year: 3rd
Last Seven Years:
2002: 3rd
2001: Winners
2000: 2nd
1999: 2nd
1998: 6th
1997: 3rd
1996: Winners
Tredegar have a fine record here over the years and can lay claim to 8 victories since 1975, including being the last band to retain their title in 1996. With the exception of 1998 when they came 6th they haven't been out of the top three since 1991 (although they didn't have to take part in 1994) and have gone on from here to come runners up at the Finals themselves in 1993 and gain 3rd place in 1999. That was achieved under the direction of Thomas Wyss who takes over the baton from Steve Bastable for this years assault and they should make the journey down from their bandroom with high hopes of pushing for the top spot and a possible European ticket to go with the trip to Kensington. Potential qualifiers at least.
---
Past Winners:
2002: Buy As You View Cory
2001: Tredegar
2000: Buy As You View Cory
1999: Point of Ayr
1998: Cory
1997: Point of Ayr
1996: Tredegar
1995: Tredegar
1994: Cory
1993: BTM
1992: Tredegar
1991: BTM
1990: Tredegar
1989: Parc and Dare
1988: Cory
1987: Parc and Dare
1986: Penclawdd Brass
1985: Parc and Dare
1984: Lewis Merthyr
1983: Tredegar
1982: Cory
1981: Cory
1980: No Contest
1979: Cory
1978: Tredegar
1977: Tredegar
1976: Parc and Dare
1975: Parc and Dare
Winning Conductors:


2002: Robert Childs
2001: Steve Bastable
2000: Jeremy Wise
1999: Mike Fowles
1998: Jeremy Wise
1997: Mike Fowles
1996: Nicholas Childs
1995: Nicholas Childs
1994: Michael Antrobus
1993: Melvyn White
1992: Nigel Weeks
1991: Melvyn White
1990: Nigel Weeks
1989: Paul Cosh


Test Pieces:

2002: Whitsun Wakes – Michael Ball
2001: Jazz – Philip Wilby
2000: Variations on an Enigma – Philip Sparke
1999: Blitz – Derek Bourgeois
1998: Montage – Peter Graham
1997: A Lowry Sketchbook – Phillip Wilby
1996: Sounds – John Golland
1995: Un Vie De Matelot – Robert Farnon
1994: Partita – Philip Sparke
1993: Of Men and Mountains – Edward Gregson
1992: Frontier – Michael Ball
1991: Journey Into Freedom – Eric Ball
1990: The Beacons – Ray Steadman - Allen
1989: Prisms – Peter Graham


Adjudicators:
2002: S. Sykes
2001: J. Scott
2000: D. Read
1999: G. Richards
1998: F. Renton
1997: D. Read
1996: J. Scott
1995: D. Read
1994: K. Bolton
1993: J. Scott
1992: D. Wilby
1991: N/K
1990: J. Langley
1989: J. Watson
Past Qualifiers:
2002: Buy As You View Cory, Seindorf Beaumaris
2001: Tredegar, Point of Ayr, BAYV Cory*
2000: Buy As You View Cory, Tredegar*, Point of Ayr**
1999: Point of Ayr, Tredegar
1998: Cory, BTM
1997: Point of Ayr, Cory
1996: Tredegar, Northop
1995: Tredegar, Northop
1994: Cory, BTM, Tredegar*
1993: BTM, Tredegar
1992: Tredegar, Cory
1991: BTM, Parc and Dare***, Mid Rhondda
1990: Tredegar, BTM
1989: Parc and Dare, BTM
*Pre Qualified
** Point of Ayr did not take their place in the Final
*** Parc and Dare were later disqualified and Mid Rhondda qualified
How Welsh bands did in London:
2002: 2nd, 17th
2001: 5th, 7th, 15th
2000: 1st, 5th
1999: 3rd, 18th
1998: 6th, 19th
1997: 6th, 8th,
1996: 11th, 16th
1995: 9th, 18th
1994: 5th, 12th, 14th
1993: 2nd, 10th
1992: 8th, 9th
1991: 5th, 22nd
1990: 12th, 17th
1989: 16th, 21st
---
Last Years Result:
1. Buy As You View Cory – R. Childs 196pts
2. Seindorf Beaumaris – G. Evans 194pts
3. Tredegar – S. Bastable 193pts
4. Cwmaman Institute – J. Hudson 190pts
5. Burry Port Town – P. Bailey 189pts
6. BTM – D. Stowell 188pts
7. Northop Silver – C. Roberts 187pts
8. Parc and Dare – C. Roberts 186pts
9. Wrexham Brass – W. Ruston 185pts

4BR Prediction:
It shouldn't be the hardest prediction for us to make as to the eventual winners, but make no mistake, it will not be an easy ride for BAYV Cory to retain their title. With qualification for the European Championships also up for grabs we don't think they will make the mistakes though to leave them vulnerable and they should make it victory number 9 since 1975.
Behind them it could be harder though, although Tredegar should have enough class about them to secure at least one of the top spots and push BAVY Cory hard, whilst we think Cwmaman, Beaumaris and BTM will scrap it out for the third spot and the ticket to London. After that Burry Port should do well enough but we have a dark horse in Mid Rhondda who could force their way into the prizes.
1. BAYV Cory
2. Tredegar
3. Seindorf Beaumaris
4. BTM
5. Cwmaman Institute
6. Burry Port
Dark House: Mid Rhondda

© 4BarsRest
back to top