2003 Scottish Regional Qualifying Championships


Falkirk Town Hall
8th March – Sections: 1, 2, 4
9th March – Sections: Championship, 3
For further information, please contact:
Contact Secretary: Neil Watson
Tel: 01224 744967
---
Scotland is a very proud nation indeed, and for the most part has a heck of a lot to be proud about. It's banding scene is one such thing, and even though they may be small in numbers (just 55 bands entered, although a few have since withdrawn in the 4th section) the overall standard is good.
The problem seems with the bands north of the border is that they are notoriously poor travellers and have not been particularly successful over the years in winning National titles in any of the five sections. The bands always out up a solid showing, but a Scottish win seems as rare as a Scottish rugby victory (although this might change this weekend against us Welsh). CWS (Glasgow) have of course won the big one on two occasions since 1990, but no Scottish band has won the First Section, only three times have they won the Second since 1980, there has been just one win (in 2001) since 1954 in the Third and no one has won the Fourth Section since 1973. With the Finals themselves taking place in Dundee this year, the Scots will be keen to put a few of those records to rest.
Numbers have declined somewhat here over the years – mostly after the Miners strike in the early 1980's, but there has been a pretty constant number of bands making the trip to compete since 1995. Still, no area can afford to lose close on 20% of bands in 15 years. However, with a new set up behind the scenes at the Scottish Association there is a feeling that something of a renaissance may be about to occur in the banding scene here. The first step has been to bring in two judges for every section and that is a real step in the right direction. Lets hope they are successful.
Number of competing bands:
2002: 52
2001: 51
2000: 55
1999: 54
1998: 50
1997: 53
1996: 53
1995: 57
Other Years:

1990: 63
1989: 64
1987: 60
1986: 66
1985: 64
1983: 58
---
The Championship Section:

Adjudicators: James Scott, Major Ian McElligott
Test Piece: Prague - Judith Bingham
In the last ten years or more, two bands here have dominated proceedings. CWS (Glasgow) and Whitburn, and once again they will be the two favourites to claim the qualification spots for London. They can claim 9 victories between them since 1992 and only Bo'ness and Carriden in 1995 and Kirkintilloch last year have broken their hegemony.
However, that break may now be more permanent as bands such as Kirkintilloch, Unison Kinneil, Dalmellington and Newtongrange are mounting ever more serious challenges and it won't come as much of a surprise as it did last year if the title goes to one of these outfits.
Kirkintilloch in particular are a form band and will be representing Scotland later this year in Bergen in the European Championships, and allied to persistent rumours of decline at CWS they may be the band to beat this year.
At National level, Whitburn and Kirky are safely in the Open, whilst CWS will have to try and qualify after losing their status there last year. At the Nationals themselves, it has been a longish time since any of the bands caught the adjudicators ears. In the early 1990's both CWS and Whitburn came in the top 6 on a regular basis, but not since 1997 (and Kirkintilloch) has a Scottish band band come in the top 4 and got an automatic invite. They need to mount a stronger challenge this year, but you get the feeling that they may just do it.
The Scots also like to import a bit of baton talent as well with Philip McCann the last home grown talent to conduct a winning band here in 1999. Who it was before that we don't know as the record books seem to be full of Englishmen, Welsh and even an Australian.
Still, it should be a close contest for us, but the interesting thing may be how many of the MD's take note of how Ian McElligott took things with Brighouse in Yorkshire and try to recreate that type of performance to win here. Wait and see.
---
Bo'ness and Carriden
Conductor: Iain Davey

4BR Ranking:N/A
Last Year: 8th
Last Seven Years:
2002: 8th
2001: 2nd 1st Section (prom)
2000: 8th (rel)
1999: 8th
1998: 4th
1997: 7th
1996: 7th
Bo'ness have won the Scottish title on four occasions – the first way back in 1895 and the last in 1995 and they would love to add a fifth title to their CV this year. They were 8th last year under the baton of Tony Swainson but have changed to Iain Davey for this year's assault. Apart from the win in 1995 they have settled for a midfield placing, although they were relegated in 2000. They were too good for the First Section though and returned after coming runners up in 2001 and where they went to the Nationals in Preston and came 9th. They may have to wait a bit longer for that fifth win we think, but they should hold their own.
---
Broxburn Public
Conductor: Michael Marzella

4BR Ranking: 83
Last Year: Winners 1st Section (prom)
Last Seven Years:
2002: Winners 1st Section (prom)
2001: 9th (rel)
2000: 9th
1999: 4th
1998: 6th
1997: Winners 1st Section
1996: 4th 1st Section
Broxburn are directed by the ex Whitburn euph star Michael Marzella who has won prizes at just about every level of Scottish Regional banding over the years including last years 1st Section victory with Broxburn to add to victories in 1997 and 1994 in the 2nd Section. Broxburn went on to come 12th in Torquay and they have shown that they are one of those bands that are too good for that section. Whether they are good enough for the Championship is another matter as the last time they were here they struggled a bit and had two consecutive 9th places to get relegated. They were 4th in 1999 though so they have made a mark here before. May not be as high as that again this time, but should do OK.
---
Clackmannan District Brass
Conductor: James Smith

4BR Ranking: N/A
Last Year: 2nd 1st Section (prom)
Last Seven Years:
2002: 2nd 1st Section (prom)
2001: 3rd 1st Section
2000: 10th (rel)
1999: 2nd 1st Section (prom)
1998: 4th 1st Section
1997: 9th (rel)
1996: 8th
Runners up to Broxburn in the 1st Section last year, Clackmannan make a return to the Championship Section for the first time since 2000. Then they lasted just the one year and were relegated back down, but since then they have mounted a strong challenge and deservedly make their return. The band didn't go to Torquay and this year opt for James Smith to direct affairs instead of Norman Law who took the band in 2002. It may be a hard battle this year against a classy field.
---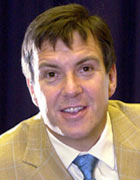 CWS (Glasgow)
Conductor: Dr. Nicholas Childs

4BR Ranking: 16
Last Year: 7th
Last Seven Years:
2002: 7th
2001: Winners
2000: Winners
1999: 3rd
1998: Winners
1997: Winners
1996: Winners
A fantastic record here over the years – 24 victories in total and winners five times since 1996. 2002 wasn't one of them though and under David King they came a calamitous 7th place, a result that set the tone for a very difficult year for the former twice National Champions. They have regrouped though and have once more returned to Nicholas Childs to direct them here. The last time he did was in 2001 when they won on ""Jazz" and so the band will be hoping for a repeat performance this time. However, the rumours have suggested they are not the band they used to be and could be vulnerable once more to a strong challenge. We think Mr Childs will be extra determined to blot out last weeks 13th place with Black Dyke though and they should have enough class about them to secure a qualification spot - if they play to some sort of form.
---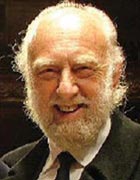 Dalmellington
Conductor: Richard Evans

4BR Ranking: 74
Last Year: 6th
Last Seven Years:
2002: 6th
2001: 3rd
2000: 6th
1999: 5th
1998: 8th
1997: 4th
1996: 5th
One of the most consistent band here over the years, Dalmellington have a very good record since 1996 and have once more opted for the talents of Richard Evans to direct them. They were third under him in 2001 but fell away slightly last year to come 6th. The rumours suggest that they have been playing well of late and could be something of a dark horse to get a podium place this time around. It would be nice to see Tricky Dicky back in London wouldn't it?
---
Kingdom Brass
Conductor: Andy Duncan

4BR Ranking: 52
Last Year: 4th
Last Seven Years:
2002: 4th
2001: 4th
2000: 2nd 1st Section (prom)
(Kingdom formed from two separate bands in 1999)
Kingdom Brass have been real challengers here since they were promoted up from the 1st Section in 2000 and came 4th under Thomas Wys in 2001 and 4th again under Alan Morrison last year. This time they have opted for the talents of Andy Duncan and they will surely be looking to see if they can just move up a couple of places and get a qualification spot this time around. Kingdom were formed by the coming together of the Cowdenbeath and Kelty and Blairadam bands, but the new Fife outfit has certainly come back the stronger for the joining of those two forces. May not quite be strong enough this year to make the trip, but should be contenders.
---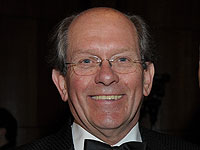 Kirkintilloch
Conductor: Frank Renton

4BR Ranking: 13
Last Year: Winners
Last Seven Years:
2002: Winners
2001: 5th
2000: 4th
1999: 2nd
1998: 5th
1997: 3rd
1996: 3rd
Kirkintilloch are the reigning champions here and in a few months time will by flying off to Bergen to represent Scotland at the European Championships. That will be the crowning achievement of the last few years in which they have translated their talents into real successes. Wins here and at the Grand Shield mean that they are now a well respected top class band and under Frank Renton (and old MD Allan Ramsey) they have become a real force here. The win last year was their first since 1990, also under Frank Renton and they will travel with high hopes of retaining their title this year for sure. We can see them there or thereabouts come results time as well, but a repeat of last year?
---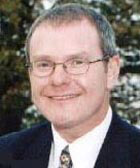 Newtongrange Silver
Conductor: Bryan Hurdley

4BR Ranking: 48
Last Year: 3rd
Last Seven Years:
2002: 3rd
2001: 6th
2000: 5th
1999: 6th
1998: 3rd
1997: 5th
1996: 4th
Newtongrange last won the title here in 1991 under the baton of Michael Antrobus but since then they have a very solid record and since 1996 they haven't failed to make it into the top 6 and have come 3rd in 1998 and 2002. The last time they qualified for the finals themselves was in 1995 when they came 15th at London under Derek Broadbent. Ray Farr directed them last year into a close run 3rd place on "Whitsun Wakes" but this year they have opted for the talents of Bryan Hurdley who won the title here himself in 1995 – the last time Newtongrange got to the Finals. An omen perhaps?
---
Unison Kinneil
Conductor: Allan Ramsey

4BR Ranking: 38
Last Year: 5th
Last Seven Years:
2002: 5th
2001: 8th
2000: 2nd
1999: Winners 1st Section
1998: 9th (rel)
1997: 8th
1996: 2nd 1st Section (prom)
Unison were 5th last year under the baton of Eric Dunlea but have been fortunate to secure the services of Allan Ramsey, the man responsible in a large part for developing Kirkintilloch into their present position. This should hold them in good stead and in recent months they have been on excellent form. Since winning the 1st Section here in 1999 they came 2nd in 2000 under Archie Hutchison and went on to come 18th in London, whilst they were 8th under John Hinckley in 2001 and 5th last year. Another new MD then but we think this may be a good move for them and we think they could well push for a podium place.
---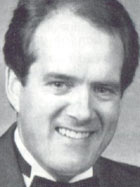 Whitburn
Conductor: Phillip McCann

4BR Ranking: 10
Last Year: 2nd
Last Seven Years:
2002: 2nd
2001: 2nd
2000: 3rd
1999: Winners
1998: 2nd
1997: 2nd
1996: 2nd
Whitburn have won here on 14 occasions, the last being in 1999 and without doubt they are one of the bands to beat. In fact in 5 of the last 7 years they have just been pipped for the title itself, so you can see what we mean. Phillip McCann has been at the helm with the band since that last triumph and has slowly made the band into very strong contenders both at home and abroad. At National and European level the band has done very well indeed and perhaps the time has come for them to win here once more. They certainly have the talent, and last week Mr McCann directed Sellers into 3rd place in Yorkshire. Whether that approach will work again with the winning conductor from Bradford in the box we will have to wait and see, but we think they should have enough about them to at least keep their impressive record intact.
---
Past Winners:
2002: Kirkintilloch
2001: CWS (Glasgow)
2000: CWS (Glasgow)
1999: Whitburn
1998: CWS (Glasgow)
1997: CWS (Glasgow)
1996: CWS (Glasgow)
1995: Bo'ness and Carriden
1994: CWS (Glasgow)
1993: Whitburn
1992: Whitburn
1991: Newtongrange
1990: Kirkintilloch
1989: CWS (Glasgow)
Winning Conductors:

2002: F. Renton
2001: N. Childs
2000: H. Snell
1999: P. McCann
1998: H. Snell
1997: H. Snell
1996: D. King
1995: B. Hurdley
1994: H. Snell
1993: P. Parkes
1992: P. Parkes
1991: K. Wilkinson
1990: F. Renton
1989: M. Antrobus


Test Pieces:

2002: Whitsun Wakes – Michael Ball
2001: Jazz – Philip Wilby
2000: Variations on an Enigma – Philip Sparke
1999: Blitz – Derek Bourgeois
1998: Montage – Peter Graham
1997: A Lowry Sketchbook – Phillip Wilby
1996: Sounds – John Golland
1995: Un Vie De Matelot – Robert Farnon
1994: Partita – Philip Sparke
1993: Of Men and Mountains – Edward Gregson
1992: Frontier – Michael Ball
1991: Journey Into Freedom – Eric Ball
1990: The Beacons – Ray Steadman - Allen
1989: Prisms – Peter Graham


Adjudicators:
2002: D. Read
2001: C. Hardy
2000: J. Gourlay
1999: D. Read
1998: A. Morrison
1997: A. Swainson
1996: K. Bolton
1995: B. Gay
1994: B. Gay
1993: J. Scott
1992: D. Masters
1991: J. Golland
1990: D. Stephens
1989: D. Read
Past Qualifiers:
2002: Kirkintilloch, Whitburn
2001: CWS (Glasgow), Whitburn
2000: CWS (Glasgow), Unison Kinneil
1999: Whitburn, Kirkintilloch
1998: CWS (Glasgow), Whitburn, Kirkintilloch*
1997: CWS (Glasgow)*, Whitburn, Kirkintilloch
1996: CWS (Glasgow), Whitburn
1995: Bo'ness and Carriden, Newtongrange
1994: CWS (Glasgow), Newtongrange
1993: Whitburn, CWS (Glasgow)
1992: Whitburn, CWS (Glasgow)
1991: Newtongrange, Whitburn, Bo'ness and Carriden, CWS (Glasgow)*
1990: Kirkintilloch, Whitburn, CWS (Glasgow)
1989: CWS (Glasgow), Whitburn
*Pre Qualified
How Scottish bands did in London:
2002: 10th, 14th
2001: 8th, 10th
2000: 6th, 18th
1999: 9th, 11th
1998: 7th, 12th, 13th
1997: 4th, 11th, 16th
1996: 1st, 17th
1995: 13th, 15th
1994: 6th, 13th
1993: 6th, 8th
1992: 4th, 11th
1991: 4th, 10th, 12th 19th
1990: 1st, 5th, 19th
1989: 3rd, 10th
---
Last Years Result:
1. Kirkintilloch – F. Renton 191pts
2. Whitburn – P. McCann 190pts
3. Newtongrange – R. Farr 189pts
4. Kingdom Brass – A. Morrison 187pts
5. Unison Kinneil – E. Dunlea 186pts
6. Dalmellington – R. Evans 185pts
7. CWS (Glasgow) – D. King 184pts
8. Bo'ness and Carriden – A. Swainson 182pts
9. Johnstone Silver – R. Tennant 179pts
10. Bon Accord Silver – A. Swainson 178pts

4BR Prediction:
Over the years Scotland has been one of the easier Regions to predict winners and qualifiers, but not so of late and 2003 will be a very close run thing indeed. The big factor will be how the bands approach the set work, bearing in mind that James Scott isn't a fan of big brassy hard blowing bands and Major Ian McElligott won in Bradford last week with a beautifully shaped and quite reserved performance of "Prague".
Class should tell though and the wise MD's will have taken note of who is judging them and moulded their performances to match those expectations. Therefore we think it could well be Whitburn's year in 2003 as no one seems better prepared than Mr McCann and they are due a victory. CWS (Glasgow) should be the other band on paper, but we think they may need an extra month or two before things finally click and so we have gone for Kirkintilloch to get the other qualification spot. Glasgow should make it to the podium and will push all the way to get to London, whilst we have a sneaky suspicion Unison Kinneil will do well. The last two spots we think will go to Dalmellington and Newtongrange with our dark horses being Kingdom Brass.
1. Whitburn
2. Kirkintilloch
3. CWS (Glasgow)
4. Unison Kinneil
5. Dalmellington
6. Newtongrange
Dark Horse: Kingdom Brass
© 4BarsRest
back to top