2003 North West Regional Qualifying Championships
Winter Gardens
Blackpool
All Sections Sunday 9th March
Commencing 10.00am
Tickets: £6.00, £3.00
---
If you thought Yorkshire was the heartland of brass banding in the UK, then the North West, and Blackpool in particular this weekend can be seen as the vital organs. Just as Bradford showed us that we are still alive, but not perhaps in Olympic health, Blackpool in terms of numbers at least shows us that brass banding in the North West is certainly Commonwealth Games standard.
The top bands in particular are every bit as good as those across the Pennine Way (or so the Lancastrians tell us) and their record at National level over the past few years has been excellent, with the current National Champions, Williams Fairey and the All England Masters Champions, Fodens Richardson in a strong line up of bands hoping to get the trip to the Royal Albert Hall. With Fairey's win and with Fodens coming 4th in London last year, there will be an additional two qualification places up for grabs this time around and so four bands will be making the trip south in October. That is a sure sign of a strong top section and should make for a very interesting contest come Sunday afternoon.
The lower sections also have a lot to be pleased about as well, with the Third Section providing a clean sweep of the placings at Torquay last year and also providing three winners in the past 5 years. Four bands also qualified for the finals in the Fourth Section as well and provided two in the top four, whilst there were encouraging performances in both the First and Second Sections.
Overall then, North West banding seems to be in a good state, although there would be a great deal of disappointment if Williams Fairey don't manage to get to Bergen for the European. It is also well known that the "big boys" who traditionally qualify here don't think it a good idea to have to come and compete when they have already qualified for London. They hope to be able to perform a fund raising concert here to help the costs of other bands in the lower sections, and so put something back into the contest at grass roots level. It seems a good idea, but it would appear the organisers are against it.
Blackpool Winter Gardens offers a great venue, terrible beer and a smell of stale chips and beefburgers that can take the skin off the back of your throat, but the contesting is always top notch and exciting. With numbers up on last year and with the National Champions ready to defend their title, Lancashire can be justifiably proud of itself.
Number of competing bands:
2002: 74
2001: 70
2000: 77
1999: 73
1998: 68
1997: 68
1996: 68
1995: 68
Other Years:

1990: 80
1989: 71
1987: 79
1986: 75
1985: 65
1983: 73
---
Championship Section:
Adjudicator: Roy Roe
Starts: 3.15pm approx
Adjudicator: Roy Roe
Test Piece: Prague - Judith Bingham
Although there are just the 11 bands in the top section here, the overall standard is very high and there won't be too many below par performances come Sunday afternoon. The problem will be for 9 of the bands is how they are going to try and break the monopoly of wins that seem to be shared between Fodens Richardson and Williams Fairey, who have carved up the title here in recent years without ever really being troubled by anyone else.
In fact you have to go back to 1995 and Wingates win for a different name on the Championship trophy and there won't be many betting against either of the heavyweights to carry on the hegemony for another year at least. In terms of quality players and form, Fodens and Fairey's seem to be a class above the rest, although there are very encouraging signs that the gap may finally be closing.
With an additional two qualifying places up for grabs it will also mean that bands possibly coming third and fourth will be making the trip and so a bit like qualification for the Champions League in the Premiership, all is not lost if you don't win the title. Who will get those places though is another matter.
When they get to London though, bands from the North West seem to like it very much indeed, and since 1993 can boast three wins, two runners up spots and a couple of third places. The lowest position in fact a qualifier has come since then is 15th so it shows that whoever goes will be a strong competitor.
Blackpool doesn't seem to be prone to the type of odd results we have seen in other Areas either (unlike Bradford this year) although there is always a first time isn't there. Roy Roe is a safe pair of ears though and so class should tell.
---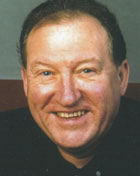 Ashton Under Lyne
Conductor: John Maines

4BR Ranking: 63
Last Year: 2nd 1st Section
Last Seven Years:
2002: 2nd 1st Section
2001: 9th (rel)
2000: 9th
1999: Winners 1st Section (prom)
1998: Winners 2nd Section (prom)
1997: Winners 3rd Section (prom)
1996: DNC
Ashton have been here before – in 2000 and 2001 in fact when they found the final leap into the big time just a bit to hard for them after three years of unprecedented winning success in the lower sections. There had to be a decline however and they have done very well to bounce back once more to claim a place in the top section after coming runners up in the First Section last year. That led them to go to Torquay where they came 5th at the Finals and with the experienced John Maines at the helm they should hold their own.
---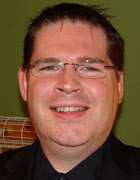 British Telecom
Conductor: Mike Fowles

4BR Ranking: 39
Last Year: 9th
Last Seven Years:
2002: 9th
2001: 5th
2000: 4th
1999: 8th
1998: 6th
1997: 8th
1996: 6th
An exceptionally consistent set of results here up to last year for BT who could boast a 4th place in 2000 as their best. They seem to perform solidly here although they were a little below form last time out. Mike Fowles directs once more, and on their day they are a band capable of making a mark. Maybe not top six, but around the fringes once more perhaps.
---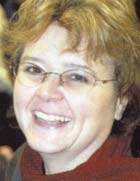 Besses O' th' Barn
Conductor: Lynda Nicholson

4BR Ranking: 20
Last Year: 4th
Last Seven Years:
2002: 4th
2001: 6th
2000: 8th
1999: 5th
1998: 8th
1997: 7th
1996: 5th
One of the most improved bands of 2002, Besses will be looking to continue with more of the same after qualifying here for the Finals after coming 4th. That coincided with the arrival of Lynda Nicholson, and she has set about giving the band a solid foundation based on good preperation. They have lost some key players in recent months, but we think they will again feature. Not perhaps ready to squeeze into the top three, but don't bet against them making another trip south to Kensington in October.
---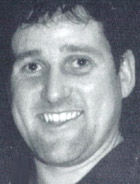 Dobcross Silver
Conductor: Denis Hadfield

4BR Ranking: N/A
Last Year: 6th 1st Section (prom)
Last Seven Years:
2002: 6th 1st Section (prom)
2001: 3rd 1st Section
2000: 4th 1st Section
1999: 10th 1st Section
1998: 2nd 1st Section
1997: 7th 1st Section
1996: 13th (rel)
Dobcross Silver have been here before, when they were relegated from the top section in 1996 after coming 13th. The intervening years have seen them battle it out in the First Section, but after coming 6th last year here they now find themselves back and ready to tackle the big bands once more. We think they can cope and with the hard working and prize winning Dennis Hadfield at the helm they will be certainly well prepared. They have also been busy on the transfer front of late, so they could well spring a surprise. You heard it here first.
---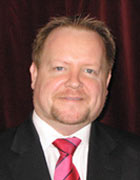 Fodens Richardson
Conductor: Russell Gray

4BR Ranking: 1
Last Year: Winners
Last Seven Years:
2002: Winners
2001: 2nd
2000: Winners
1999: Winners
1998: Winners
1997: 2nd
1996: 3rd
What a fantastic record here over the years and since 1997 they haven't been out of the top two and in 1999 went on to win the National title itself after a near on 40 year gap. They will be very short odds to come in the top pair again, and with the knowledge that they have already qualified they may be tempted to give performance without the aid of a safety net. Russell Gray was superb with the band last year and the 4BR Conductor of the Year will be keen for a repeat performance of 2002. He has already had one go on "Prague" – and came a cropper in the Midlands, but we think that won't be repeated here.
---
Freckleton
Conductor: Paul Dalton

4BR Ranking: 41
Last Year: 8th
Last Seven Years:
2002: 8th
2001: 4th
2000: 7th
1999: 7th
1998: 10th
1997: Winners 1st Section (prom)
1996: 4th 1st Section
Freckleton dropped away last year to come 8th after coming a superb 4th in 2001, so they will be keen to return to the top end of the prizes this weekend. A solid hardworking band who are ably directed by Paul Dalton, they seem to have the knack of playing well here. May not be challenging for the top places, but should have enough about them to settle for a place just on the fringes of the top 6.
---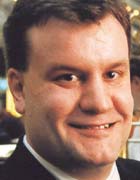 Haydock
Conductor: Ian Brownbill

4BR Ranking: 75
Last Year: 6th
Last Seven Years:
2002: 6th
2001: 4th 1st Section (prom)
2000: 5th 1st Section
1999: 3rd 1st Section
1998: 5th 1st Section
1997: Winners 2nd Section (prom)
1996: 4th 2nd Section
Ian Brownbill has developed Haydock into a real quality band over the past few years and after winning promotion to the top section in 2002 they put in a very decent show to come 6th. That was a real sign that the progress had been made and they will surely be looking for more of the same. They could well do it as well, although they may have to be content with a place just outside the top 6 this time.
---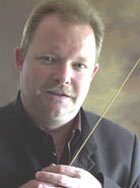 Leyland
Conductor: Garry Cutt

4BR Ranking: 9
Last Year: 3rd
Last Seven Years:
2002: 3rd
2001: 3rd
2000: 3rd
1999: 2nd
1998: 3rd
1997: 3rd
1996: 2nd
If there was to be a prize for consistency then Leyland would win it hands down. Just a quick glance at their record here since 1996 proves that they are a real quality band, but they just haven't had the class about them in the past few years to push Fodens and Fairey's closer than they hoped. Garry Cutt though is the man for the job and he could well give them that extra lift to push them back into the top two. We don't think qualification will be a problem, but we don't think it will be a first win at the contest since 1994 either.
---
Mossley
Conductor: Martyn Evans

4BR Ranking: N/A
Last Year: 11th
Last Seven Years:
2002: 11th
2001: Winners 1st Section (prom)
2000: 2nd 1st Section
1999: 4th 1st Section
1998: 7th 1st Section
1997: 10th 1st Section
1996: 2nd 2nd Section (prom)
Martyn Evans takes over the baton this year for Mossley from John Davies and the band will be hoping for a better result than a twelve month ago as well. 11th place was OK but they will have to do better if they are survive another year. They seemed to like Blackpool though and can boast a fine win under Simon Stonehouse (where is he nowadays?) in 2001. Plenty of talent around the stands and they will be looking to take a few scalps at least. They may find it hard though.
---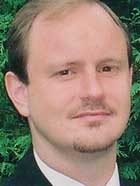 Williams Fairey
Conductor: Steve Bastable

4BR Ranking: 4
Last Year: 2nd
Last Seven Years:
2002: 2nd
2001: Winners
2000: 2nd
1999: 4th
1998: 2nd
1997: Winners
1996: Winners
The National Champions have gone for the exciting talent of former player and MD of Tredegar Steve Bastable to head their assault this year. It has been a hard few months for the band though and with their decision concerning the European looming they will need to really focus their minds if they are once more win here. They certainly have the talent and we think they will be going all out to prove a point and show everyone how good a band they are. The ones to beat for us.
---
Wingates
Conductor: Roy Curran

4BR Ranking: 50
Last Year: 5th
Last Seven Years:
2002: 5th
2001: 7th
2000: 5th
1999: 6th
1998: 5th
1997: 4th
1996: 7th
We don't really know what to make of the challenge of Wingates this time around as they have been through the mill a bit of late. On their day though they can really perform well and have shown recently that they are coming back to form. That however wasn't up against the class of bands you find here though, but they should have enough about them to more than hold their own. We think though it may be another top six place but not quite a trip to London in 2003.
---
Past Winners:
2002: Fodens
2001: Williams Fairey
2000: Fodens
1999: Fodens
1998: Fodens
1997: Williams Fairey
1996: Williams Fairey
1995: Wingates
1994: BNFL
1993: BNFL
1992: Williams Fairey
1991: Leyland DAF
1990: Leyland DAF
1989: Britannia Building Society

Winning Conductors:


2002: R. Gray
2001: H. Snell
2000: N. Childs
1999: N. Childs
1998: N. Childs
1997: J. Gourlay
1996: J. Gourlay
1995: J. Hudson
1994: R. Evans
1993: R. Evans
1992: P. Parkes
1991: R. Evans
1990: R. Evans
1989: H. Snell

Test Pieces:

2002: Whitsun Wakes – Michael Ball
2001: Jazz – Philip Wilby
2000: Variations on an Enigma – Philip Sparke
1999: Blitz – Derek Bourgeois
1998: Montage – Peter Graham
1997: A Lowry Sketchbook – Phillip Wilby
1996: Sounds – John Golland
1995: Un Vie De Matelot – Robert Farnon
1994: Partita – Philip Sparke
1993: Of Men and Mountains – Edward Gregson
1992: Frontier – Michael Ball
1991: Journey Into Freedom – Eric Ball
1990: The Beacons – Ray Steadman - Allen
1989: Prisms – Peter Graham


Adjudicators:
2002: R. Newsome
2001: M. Brownbill
2000: J. Berryman
1999: G. Richards
1998: R. Newsome
1997: R. Roe
1996: R. Newsome
1995: D. Read
1994: J. Scott
1993: T. Green
1992: G. Whitham
1991: N/K
1990: D. Read
1989: P. Parkes
Past Qualifiers:
2002: Fodens*, Williams Fairey*, Leyland, Besses
2001: Williams Fairey, Fodens*, Leyland
2000: Fodens*, Williams Fairey*, Leyland
1999: Fodens, Leyland, Williams Fairey*, Marple
1998: Fodens*, Williams Fairey*, Leyland, Marple
1997: Williams Fairey, BBS
1996: Williams Fairey, BNFL
1995: Wingates, BNFL, Williams Fairey*
1994: BNFL, Marple, Williams Fairey*
1993: BNFL, BBS, Williams Fairey
*Pre Qualified
How North West bands did in London:
2002: 1st, 4th, 13th, 15th
2001: 2nd, 4th, 6th
2000: 3rd, 8th, 14th
1999: 1st, 5th, 7th, 10th
1998: 3rd, 4th, 8th, 11th
1997: 2nd, 3rd
1996: 4th, 7th
1995: 5th, 8th, 10th
1994: 2nd, 7th, 8th
1993: 1st, 5th, 11th

---
Last Years Result:
1. Fodens – R. Gray 197pts
2. Williams Fairey – H. Snell 196pts
3. Leyland – G. Cutt 194pts
4. Besses O' th' Barn – L. Nicholson 193pts
5. Wingates – B. Hurdley 191pts
6. Haydock Odgen Travel – I. Brownbill 190pts
7. Marple – J. Cant 189pts
8. Freckleton – P. Dalton 188pts
9. BT – M. Fowles 185pts
10. Longridge – S. Booth 182pts
11. Mossley – J. Davies 180pts

4BR Prediction:
Although we don't think we will be too far out with our top four, after that it becomes a bit more difficult and there are more than one or two bands more than capable of making it into the top six.
We think Williams Fairey may just pip Fodens to the title this year, although it will be mighty close, but these two bands will be a good length or two ahead of the rest. Leyland though
Are a band that has continued to make progress in the right direction over the past two years and they should have more than enough class to take a podium place once more. Besses are the same and could well push Leyland all the way. These four though should be the ones qualifying and it will be a surprise if they don't live up to our pre match form!
After that though it becomes a bit harder to predict, but we have a sneaky suspicion that Dobcross may surprise a few, whilst Wingates will been solid enough to make it once more into the top six. Freckleton like Blackpool and could well be a dark horse for a higher place, although the other bands on the day may just pip them. It should be a fine contest.

1. Williams Fairey
2. Fodens Richardson
3. Leyland
4. Besses O' th' Barn
5. Dobcross Silver
6. Wingates
Dark House: Freckleton
© 4BarsRest
back to top