2003 Midlands Regional Championships

Championship section
The Town Hall
Burton on Trent
Saturday 1st March
Section 1

Sunday 2nd March
Sections 3 and Championship

Saturday 8th March
Section 2

Sunday 9th March
Section 4
For further information, please contact:
Brian Eggleshaw:
59, Cardale Road,
Mansfield, Notts.
NG19 7RW

Tel: 01623 478454
---
The biggest region in the country in terms of competing bands, the Midlands has undergone much change since the days when over 110 bands used to make the trips to the two separate regions prior to 1994. The Midlands have therefore done rather well in keeping numbers at a healthy level and this year 85 bands will take the stage – just four down from last year. The trend is downward though and in 1995 there were 98 bands here so a number have gone to the wall.
Nationally, at the top level the glory years were in the late 1980's and early 1990's when the great Desford band ruled the roost, but in recent years bands in the lower sections have flown the flag rather well, with wins in the First Section for Staffordshire and Thoresby and Shirland in the Fourth. There are some very good bands in the Championship section though, and on their day they can more than hold their own, but it is consistency that many of them lack and only Travelsphere are still at the British Open.
The numbers should ensure the adjudicators earn their corn though and it should make for an interesting couple of weeks (the contest is spread over two weekends).
The Championship contest should be very interesting though, with Desford hoping to break their recent run which has seen them win in even years and lose out in the odd ones, whilst both Travelsphere and Ransome should prove to be the other heavyweights with a hunger to return to the winners enclousure. Both have swapped MD's in a bid to change their luck, whilst Thoresby and Stan Lippeatt should go well and both Staffordshire and Jaguar will be hoping to build on the successes of late 2002. We'll see, but the Midlands does have a habit of throwing up the odd unfancied band coming through and gaining a place at the finals. It may well occur again this time around.

Number of competing bands:
2002: 85
2001: 89
2000: 91
1999: 95
1998: 81
1997: 84
1996: 89
1995: 98
Other Years:

1990: 114
1989: 112
1987: 105
1986: 104
1985: 106
1983: 91
---
Championship Section
Adjudicator: Steve Sykes
Competing Bands: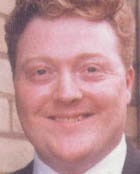 City of Coventry
Conductor: P. Bailey

4BR Ranking: N/R
Last Year: 2nd 1st Section (prom)
Last Seven Years:
2002: 2nd 1st Section (prom)
2001: 5th 1st Section
2000: 4th 1st Section
1999: 17th 1st Section
1998: 8th 1st Section
1997: 6th 1st Section

A famous old name in banding makes a return to the top section after languishing somewhat in the 1st Section for a long time. The last three years they have been close to winning here, but they are now up against a higher standard of performers and could well find it a bit harder in the top flight. A good solid result isn't beyond them and the MD will be looking to make the news for the right reasons.
---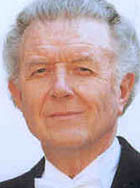 Desford Colliery
Conductor: P. Parkes

4BR Ranking: 22
Last Year: Winners
Last Seven Years:
2002: Winners
2001: 3rd
2000: Winners
1999: 2nd
1998: Winners
1997: 3rd
With the Major at the helm once more, Desford could well be pre match favourites for the title, but then with Desford you never know. They came 8th at the Finals last year though so they seem to be taking things very seriously. Winners in three of the last five years, but not in an odd numbered year. We don't think the band are superstitious, but not many will be walking under ladders on the morning of the contest.
---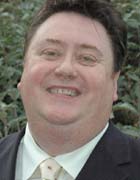 Glossop Old
Conductor: J. Cant

4BR Ranking: 35
Last Year: 6th
Last Seven Years:
2002: 6th
2001: 10th
2000: 4th
1999: 3rd
1998: 4th
1997: 2nd
Jim Cant has come back to the band and took them to a solid 6th place here last year. It could be more of the same, although they have the talent to repeat the results of 1997 when they were runners up and should if they are on form be up around the fringes of the prize list and possible podium placing.
---
Jackfield Elcock Reisen
Conductor: C. Lewis

4BR Ranking: N/R
Last Year: 5th 1st Section (prom)
Last Seven Years:
2002: 5th 1st Section (prom)
2001: 3rd 1st Section
2000: 10th 1st Section
1999: 16th 1st Section
1998: 3rd 1st Section
1997: 12th 1st Section
Jackfield have been promoted to the top section after two years in the 1st Section where they didn't win, but showed a level of consistency against their rivals that meant the elevation. The jump from 1st to Championship is large though and they will do well to take a few scalps here. Lets hope they can do it.
---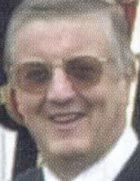 Jaguar (Coventry)
Conductor: D. Lea

4BR Ranking: 55
Last Year: 7th
Last Seven Years:
2002: 7th
2001: 7th
2000: 6th
1999: 4th
1998: 8th
1997: 4th
Late 2002 saw a real return to form for the newly named Jaguar band and overall here they have a very impressive record of consistency. The problem seems to be that they don't quite do enough to pressure the top bands, although they can boast two 4th places. They need to show that they can aim higher though and at least get into the top six. Anything higher would be a bonus.
---
Newstead Welfare
Conductor: D. Beckley

4BR Ranking: 67
Last Year: 4th
Last Seven Years:
2002: 4th
2001: 11th
2000: 5th 1st Section (prom)
1999: 4th 1st Section
1998: 10th 1st Section
1997: Winners 2nd Section
4th place here last year was a real fine achievement for the band and MD Duncan Beckley. Since 1997 Newstead have really been upwardly mobile and won the 2nd Section in 1997, before making steady progress through the 1st Section and finally to the Championship Section. Once is sometimes seen by some as lucky, so they will have to do it again if they are to silence the doubters. A repeat isn't beyond them, but it would be an even better achievement if they cold get a podium place this time around.
---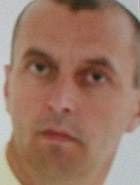 Ratby Cooperative
Conductor: K.J. Steward

4BR Ranking: N/R
Last Year: 9th
Last Seven Years:
2002: 9th
2001: 2nd 1st Section (prom)
2000: Winners 1st Section
1999: 10th (rel)
1998: 11th
1997: Winners 1st Section (prom)
A bit of an up and down existence at the Regionals for Ratby over the last few years, with them twice winning the 1st Section and once being relegated. 9th last year was steady enough and they will be hoping to improve on that and secure their place for another year. A top six place would really be something.
---

Ransome Band
Conductor: B. Grant

4BR Ranking: 14
Last Year: 5th
Last Seven Years:
2002: 5th
2001: 4th
2000: 2nd
1999: Winners
1998: 6th
1997: Winners
The return of Brian Grant could well signal a return to the glory days for Ransome as in the last two years they have failed to fulfill their undoubted talent both here and elsewhere. That may sound a touch unfair, but this is a band with talented players throughout the ranks and on their day they can really mix it with the big boys at a National level. They will have to improve on their record here of late though, but a return to winning ways is well within their capabilities.
---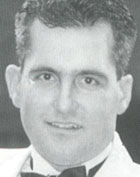 Staffordshire Band
Conductor: D. Maplestone

4BR Ranking: 65
Last Year: Winners 1st Section (prom)
Last Seven Years:
2002: Winners 1st Section (prom)
2001: 6th (rel)
2000: 11th
1999: 9th
1998: 2nd
1997: 6th
A real threat to the established bands if Staffordshire play to form and in the MD hey do have an exciting talent to watch and sometimes listen to! Their performance at the National Finals in Torquay was a real treat and showed they could sound like a big band without losing the quality of their tone. However, the 1st Section is one thing, the Championship another, so they will have to work hard to repeat their runners up place of 1998. Could well feature.
---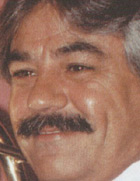 Thoresby Colliery UK Coal
Conductor: S. Lippeatt

4BR Ranking: 46
Last Year: 3rd
Last Seven Years:
2002: 3rd
2001: 2nd
2000: 2nd 1st Section (prom)
1999: 11th (rel)
1998: 10th
1997: 7th
A real solid record here since being promoted from the 1st Section in 2000. Runners up in 2001 was a fine result and they showed last year that it was no flash in the pan when they came 3rd. Stan Lippeatt demands high standards and he has done exceptionally well with his resources. The piece may suit the way in which the band plays and so they could well force their way in the frame again.
---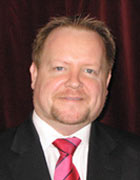 Travelsphere Holidays
Conductor: R. Gray

4BR Ranking: 12
Last Year: 2nd
Last Seven Years:
2002: 2nd
2001: Winners
2000: 3rd
1999: 5th
1998: 5th
1997: 8th
If they play to form, Travelsphere could well walk away with their 2nd title here since 2001, and with a raft of new and very talented signings they should be up there come results time. They do sometimes lack consistency, but on a piece such as this the quality sound and individual talents should make them the band to beat. Runners up last year, they will be looking to go one better this time around.
---
Woolley Pritchard Sovereign Brass
Conductor: S. Cooper

4BR Ranking: N/R
Last Year: 10th
Last Seven Years:
2002: 10th
2001: 5th
2000: 5th
1999: 7th
1998: 7th
1997: 8th
Woolley need a good result this year to stop them from dropping through the trap door and into the 1st Section, and on their day they are a band that can more than hold their own. They had hovered around the top six until last year, when Bryan Hurdley led them. They should have enough about them to survive though and they will be looking to push for yet another top six place.
---
Past Winners:
(Prior to 1994 the Midland Region was split into two separate Areas)
2002: Desford Colliery
2001: Travelsphere Holidays
2000: Desford Colliery
1999: NSK – RHP Ransome
1998: Desford Colliery
1997: NSK – RHP Ransome
1996: Rigid Containers
1995: Desford Colliery
1994: William Davis Construction

Winning Conductors:

2002: Peter Parkes
2001: Frank Renton
2000: Peter Parkes
1999: Brian Grant
1998: Frank Renton
1997: Brian Grant
1996: John Berryman
1995: Peter Parkes
1994: Keith Wilkinson

Test Pieces:

2002: Whitsun Wakes – Michael Ball
2001: Jazz – Philip Wilby
2000: Variations on an Enigma – Philip Sparke
1999: Blitz – Derek Bourgeois
1998: Montage – Peter Graham
1997: A Lowry Sketchbook – Phillip Wilby
1996: Sounds – John Golland
1995: Un Vie De Matelot – Robert Farnon
1994: Partita – Philip Sparke
1993: Of Men and Mountains – Edward Gregson
1992: Frontier – Michael Ball
1991: Journey Into Freedom – Eric Ball
1990: The Beacons – Ray Steadman - Allen
1989: Prisms – Peter Graham


Adjudicators:
2002: Goff Richards
2001: William Relton
2000: William Relton
1999: Goff Richards
1998: James Scott
1997: James Scott
1996: Roy Newsome
1995: Roy Newsome
1994: Trevor Green

Past Qualifiers:
2002: Desford Colliery, Travelsphere Holidays
2001: Travelsphere Holidays, Thoresby Colliery
2000: Desford Colliery, NSK-RHP Ransome
1999: NSK-RHP Ransome, Desford Colliery
1998: Desford Colliery, Staffordshire Building Society
1997: NSK-RHP Ransome, Rhodian Brass
1996: Rigid Containers, Rhodian Brass, Desford Colliery*
1995: Desford Colliery, Rigid Containers
1994: William Davis Construction, Thoresby Colliery, Rigid Containers
*Pre Qualified
Midlands bands at London:
2002: 8th, 16th
2001: 13th, 16th, 17th
2000: 2nd, 11th, 12th
1999: 4th, 20th
1998: 14th, 15th
1997: 9th, 14th
1996: 10th, 12th, 14th
1995: 3rd, 6th
1994: 9th, 20th
---
Last Years Result:
1. Desford Colliery – P. Parkes 196pts
2. Travelsphere Holidays – B. Grant 194pts
3. Thoresby RJB – S. Lippeatt 193pts
4. Newstead Welfare – D. Beckley 192pts
5. The Ransome Band – R. Gray 191pts
6. Glossop Old – J. Cant 190pts
7. Rolls Royce (Coventry) – D. Lea 189pts
8. Thorntons Brass – S. Shimwell 187pts
9. Ratby Co-operative – K.J. Steward 185pts
10. Woolley Pritchard Brass – B. Hurdley 184pts
11. Nottingham City Tansport – M. Heathfield 183pts


4BR Prediction:

This could well be the one area that something of a surprise result may appear, but if the top bands play to form they should have enough class to ensure that at least two of them qualify.

With just two places up for grabs we think it could be a scrap between the big three of Desford, Travelsphere and Ransome once more, but there are more than a few dark horses that could well come up on the rails and spring a surprise or two.

Staffordshire and Thoresby are the real threats for us, but don't discount Glossop Old and Jaguar. Newstead will be looking for a repeat of last year, so it will be close.

The top three for us though should be Travelsphere, Desford and Ransome, with Staffordshire, Thoresby and Glossop making up the top six. Dark horses fore us may well be Jaguar.

1. Travelsphere Holidays
2. Desford Colliery
3. Ransome
4. Staffordshire
5. Thoresby Colliery UK Coal
6. Glossop Old

Dark Horse: Jaguar (Coventry)
© 4BarsRest
back to top