2003 Yorkshire Regional Qualifying Championships

Championship section
St. George's Hall
Bradford
For further information, please contact:
Peggy Tomlinson, Regional Secretary
Tel: 0114 2468102
Tickets
Available from Box Office
St. George's Hall
Tel: 01274 752000
Saturday 1st March
Section 2 followed by Section 3
Sunday 2nd March
Section 4 followed by Section 1
Evening: Championship Section
---
If you ever wanted to know about the health of the brass band movement in the country, then you can do no worse than taking an isolated look at the Yorkshire Region. The self confessed "heart" of the banding world is in fact a microcosm of the movement as a whole, and so if you want to know if we are in rude health or possible terminal decline, a visit to Bradford on the weekend could well give you some idea.
The basic facts are these though. In 1983, 80 bands took to the stage here to perform and try and win a place in London. This year there will be 56. 20 years has seen at least 24 bands disappear, and whilst the factors such as the destruction of the coalfield communities has played a part, the basic truth is that in Yorkshire, just like the rest of the UK, participation in brass banding is in decline. How that is addressed is another topic, but the good news for Yorkshire at least is that since 1998 the numbers have stabilised somewhat.
This year has also seen a debate rage about how we get people back into listening to brass band contests, especially in view of the repertoire that has been chosen for the bands to play. Perhaps, the question should be how on earth we get people interested in actually playing, because if the trend continues, in another 20 years time there could just be 35 bands taking the stage.

Number of competing bands:
2002: 56
2001: 55
2000: 57
1999: 55
1998: 56
1997: 62
1996: 57
1995: 63
Other Years:
1990: 75
1989: 73
1987: 76
1986: 72
1985: 74
1983: 80
---
The Championship Section:
Yorkshire has a proud boast that at the top level, its bands are the best around, and a look at the last ten years results from the National Finals at the Royal Albert Hall, tend to support that fact – to a point.
Since 1993, a Yorkshire band has won the National title on no less than 5 occasions, whilst they can also boast 4 runners up and 4 third places. However, those 5 wins have been shared by just two bands, Black Dyke with 3 victories and Brighouse with a brace. You have to go back to 1992 and Grimethorpe to find a third Yorkshire name gracing the old trophy, whilst you need to go further back to 1978 and Yorkshire Imps, to find a fourth. The Area is undoubtedly exceptionally strong, but that strength isn't always a guarantee of Albert Hall success for the qualifiers here. Still – they do take some beating.
Much has been made of the test piece this year, and it will be very interesting to hear how the bands approach Judith Bingham's work. Rumours are flying that there could be an odd result or two in the Regionals throughout the country, but somehow you get the feeling that in Yorkshire there isn't really going to be a repeat of 1999 when Carlton Main came from nowhere to take the title. Goff Richards has proven to be a safe pair of hands in the box and did a fair old job here in 1998 when he got Dyke, YBS and Grimethorpe in the top three to the general agreement of the audience. It may well be the same again this year.
Black Dyke have already pre qualified for the Finals on the basis of their third place in October last year, so there will be two other places up for grabs. Dyke themselves will be hoping to make it a hat trick of wins (the first time in years that it has been done), so there will be some fine bands at the end of the day not making the trip. Who they will be is anyone's guess, but one thing is for sure – some bands will be very disappointed come results time.
Last year there was a bit of a nonsensical argument from people that the top six in Yorkshire deserved to go to London. That wasn't the case at all, and the same will be true this time around. To get to London, a band must play very well indeed – it doesn't matter who they are. If a "name" band doesn't make it, then so be it. Goff Richards is the man to impress, not your supporters in the hall (or bar).
Championship Section
Adjudicator: Goff Richards
---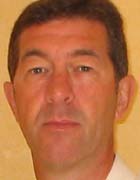 Asda Stocksbridge

Conductor: D. Renshaw
4BR Ranking: 60
Last Year: 14th
Last Seven Years:
2002: 14th
2001: Winners First Section
2000: Winners First Section
1999: 12th
1998: DNC
1997: 8th
1996: 4th
Principal Cornet: Matthew Knowles
14th last year was a solid enough achievement, but one that the band was surely a touch disappointed with. Winners of the 1st Section in both 2000 and 2001, Stocksbridge have done well here and in 1996 came 4th. Should be able to handle themselves again, but whether or not they can challenge for a top six place we will have to wait and see.
---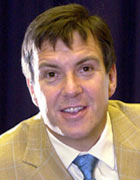 Black Dyke

Conductor: N. Childs
4BR Ranking: 3
Last Year: Winners
Last Seven Years:
2002: Winners
2001: Winners
2000: 3rd
1999: 7th
1998: Winners
1997: 5th
1996: DNC
Principal Cornet: Roger Webster
Looking for a hat trick. Dyke come to Bradford to start 2003 in the same way as they started 2002 – with a win. They will also be hoping that a win here won't be the only one they get for the rest of the year either. Three times winners since 1998, they will be hoping to make it a foursome and give MD Nick Childs another Regional title. Already qualified for London, they can therefore relax a little and possibly take a few more risks than their competitors.
---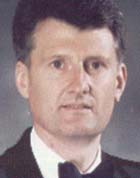 Brighouse & Rastrick

Conductor: I. McElligott
4BR Ranking: 6
Last Year: 3rd
Last Seven Years:
2002: 3rd
2001: 3rd
2000: 5th
1999: 2nd
1998: 7th
1997: Winners
1996: 2nd
Principal Cornet: Alan Morrison
After all the wrangling over the departure of Nick Payne, Brighouse have been active in the transfer market and have secured new faces around the stand for 2003. Third last year was based on a fine performance – the last under Allan Withington, but with Ian McElligott at the helm they finished 2002 in impressive style. It will be interesting to see how they approach the test piece under the calming figure in front of them. They last won here in 1997, so could it be time for another victory?
---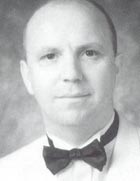 Carlton Main Frickley Colliery

Conductor: W. Rushworth
4BR Ranking: 21
Last Year: 9th
Last Seven Years:
2002: 9th
2001: 10th
2000: 10th
1999: Winners
1998: 9th
1997: 4th
1996: 11th
Principal Cornet: Kirsty Abbotts
William Rushworth has done a fine job of late with Carlton Main, and although they still have a lot of ground to make up in 2003 against more fancied opposition, they can surely be confident of improving on last years 9th place. The 1999 win sticks in the memory of course, but that would be fantasy league stuff if that was repeated this time around. However, don't be surprised if they put in a solid performance and make a mark in the top half at least.
---
Drighlington

Conductor: C. Hardy
4BR Ranking: N/R
Last Year: 12th
Last Seven Years:
2002: 12th
2001: 6th First Section
2000: 2nd First Section
1999: 13th
1998: 10th
1997: 9th
1996: Joint 6th
Principal Cornet: Richard Helliwell
12th last year was a good result for the band that works hard to maintain its status with out sponsorship. As short spell in the First Section seems to have rejuvenated the band and in Colin Hardy they have a very sensible MD who knows how to bring the best out of his charges. A repeat of last years result may be on the cards, but a top 10 finish is well within their capabilities.
---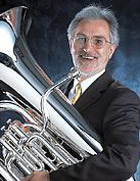 Grimethorpe Colliery (U.K.Coal)

Conductor: J. Gourlay
4BR Ranking: 7
Last Year: 2nd
Last Seven Years:
2002: 2nd
2001: 4th
2000: 2nd
1999: DNC
1998: 3rd
1997: DNC
1996: Winners
Principal Cornet: Richard Marshall
And what to make of Grimey then? Runners up last year, when they gave a fine account of "Whitsun Wakes", they are the one band that on their day can wipe the floor with anyone. "Prague" is dedicated to Mr Gourlay, so his interpretation will be well worth listening out for, even if it could well be a bit different. For us though, Grimey don't appear to be at ease under his direction on the contest stage and so it could well be another year of nearly but not quite. Grimey won't be at the Open in 2003, so this is their one chance for a trip to the majors. Interesting then.
---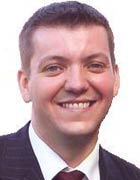 Hepworth

Conductor: M. Bentham
4BR Ranking: 49
Last Year: 5th
Last Seven Years:
2002: 5th
2001: 9th
2000: 9th
1999: 5th
1998: 5th First Section
1997: 3rd First Section
1996: 3rd First Section
Principal Cornet: Mark Rodgers
Many people may think of having a cup of tea when Hepworth are on, and if they do, it will be a big mistake. 5th place in each of the last two years, and again in 1999, they are admirably consistent here, and produce well balanced well though out performances. Plenty of style and quality players make them a band to be reckoned with. Maybe not quite qualifying material, but definitely around the fringes come results time.
---
Lindley

Conductor: N. Jowett
4BR Ranking: 93
Last Year: 4th in First Section
Last Seven Years:
2002: 4th First Section
2001: 4th First Section
2000: 12th
1999: 9th
1998: 8th
1997: 4th First Section
1996: Winners First Section
Principal Cornet: Glyn Nash
A real solid band, and one that should have had a touch more success than they did last year. They gained promotion after two successive fourth places in the First Section, but they are a better band than that. Neil Jowett directs well and they have talented players around the stand. They could find it hard though, and will surely be hoping for a repeat of their 1998 result when they came 8th here.
---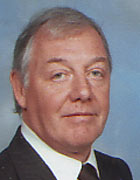 Marsden Silver

Conductor: A. Widdop
4BR Ranking: N/R
Last Year: 15th
Last Seven Years:
2002: 15th
2001: 5th First Section
2000: 3rd First Section
1999: 6th Second Section
1998: 3rd Second Section
1997: Winners Third Section
1996: 6th Third Section
Principal Cornet: Jason Evans
Honest Toil was the name of the bands CD which celebrated their elevation to the top section last year, and they will possibly need more of the same if they are to remain there after this year. They are another band with class enough around the stand and many of the players have remained with the band since they won the 3rd Section here back in 1997. It could be hard though, and if they take some scalps they can be well pleased for sure.
---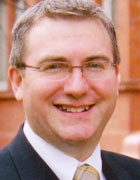 Pennine Brass

Conductor: I. Porthouse
4BR Ranking: 86
Last Year: 10th
Last Seven Years:
2002: 10th
2001: 2nd First Section
2000: Winners Second Section
Principal Cornet: David Purkiss
Came with high hopes last year of making a mark, but had to be content with 10th place – still a fine effort. Once more they have been on good form and will be hoping to improve further, and this year it could well be a realistic opportunity for them to do so. A meteoric rise through the ranks has been achieved under the baton of Ian Porthouse, but maintaining and improving top level status is much harder a second year. They have the talent to do it though, so keep your ears peeled.
---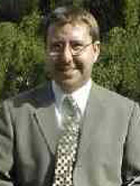 Rothwell Temperance

Conductor: D. Roberts
4BR Ranking: 40
Last Year: 7th
Last Seven Years:
2002: 7th
2001: 8th
2000: 8th
1999: 3rd
1998: Winners First Section
1997: 2nd First Section
1996: Winners Second Section
Principal Cornet: Thomas Hutchinson
A real solid band, and one who on their day can really make a mark against high class opposition. 3rd in 1999 was one such occasion, but since then they have maintained a midfield position which has been pressing for something higher. Two 7th places and two 8th places in the last four years gives some indication that they are comfortable competitors at this level, but perhaps a touch of luck or inspiration may just get them into the top six frame this year.
---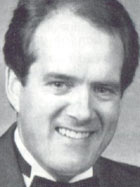 Sellers International

Conductor: P. McCann
4BR Ranking: 19
Last Year: 6th
Last Seven Years:
2002: 6th
2001: 12th
2000: 6th
1999: 4th
1998: 6th
1997: 6th
1996: Joint 6th
Principal Cornet: Darren Stott
A fine record over the years here, with just 2001's poor showing the only time they have been outside the top six here since 1996. The return of Mr McCann has helped, as has the input lately of Richard Evans, and we can see them once more claiming a possible mention off the stage. Whether this will be any higher than last year, we will have to wait and see, but they have the talent, and it now seems, the self belief.
---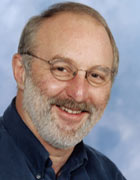 Skelmanthorpe

Conductor: K. Wadsworth
4BR Ranking: 73
Last Year: 11th
Last Seven Years:
2002: 11th
2001: 5th
2000: 11th
1999: 3rd First Section
1998: 4th First Section
1997: 6th First Section
1996: 5th First Section

Principal Cornet: Ralph Little
Kevin Wadsworth has done really well with the band over the past few years, especially since they were promoted in 2000, and a series of 11th, 5th, 11th is pretty good against the strong bands here. On the history of that run they are due another top six place, but it may be more difficult this time around and a more realistic ambition may be a top ten place.
---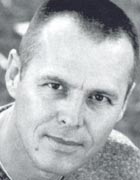 Yorkshire Building Society

Conductor: D. King
4BR Ranking: 5
Last Year: 4th
Last Seven Years:
2002: 4th
2001: 2nd
2000: Winners
1999: 6th
1998: 2nd
1997: 3rd
1996: DNC
Principal Cornet: Stuart Lingard
The contest band every other band fears, but one that has found Bradford not to be the most conducive venue for their efforts over recent years. Wins in 1994 and 2000 apart, they haven't dominated here as they have done elsewhere, and last year they came fourth. That was with an inexperienced line up that came good later on in 2002, but you get the feeling that they will be looking for a third win here to secure their six consecutive qualifying appearance for London. The win is a touch overdue, so watch out.
---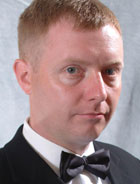 Yorkshire Imperial Urquhart Travel

Conductor: D. Evans
4BR Ranking: 18
Last Year: 8th
Last Seven Years:
2002: 8th
2001: 7th
2000: 7th
1999: 8th
1998: 5th
1997: 10th
1996: 5th
Principal Cornet: Robert Westacott
Yorkshire Imps last won the title here in 1993, and that was the last time they qualified for the Finals themselves. Since that time they have been very consistent without ever doing enough to suggest they could force a return trip to the Albert Hall. There is a new confidence about the band though and with some recent signings strengthening the ranks they could well be in with a shout. A possible dark horse.
---
Past Winners:
2002: Black Dyke
2001: Black Dyke
2000: Yorkshire Building Society
1999: Carlton Main Frickley Colliery
1998: Black Dyke
1997: Brighouse and Rastrick
1996: Grimethorpe Colliery
1995: Brighouse and Rastrick
1994: Yorkshire Building Society
1993: DUT Yorkshire Imperial
1992: Brighouse and Rastrick
1991: Grimethorpe Colliery
1990: Black Dyke
1989: Brighouse and Rastrick
---
Winning Conductors:

2002: Nicholas Childs
2001: Nicholas Childs
2000: David King
1999: John Hinckley
1998: James Watson
1997: Allan Withington
1996: Peter Parkes
1995: Allan Withington
1994: David King
1993: Alan Exley
1992: Allan Withington
1991: Frank Renton
1990: David King
1989: Derek Broadbent


Test Pieces:

2002: Whitsun Wakes – Michael Ball
2001: Jazz – Philip Wilby
2000: Variations on an Enigma – Philip Sparke
1999: Blitz – Derek Bourgeois
1998: Montage – Peter Graham
1997: A Lowry Sketchbook – Phillip Wilby
1996: Sounds – John Golland
1995: Un Vie De Matelot – Robert Farnon
1994: Partita – Philip Sparke
1993: Of Men and Mountains – Edward Gregson
1992: Frontier – Michael Ball
1991: Journey Into Freedom – Eric Ball
1990: The Beacons – Ray Steadman - Allen
1989: Prisms – Peter Graham


Adjudicators:
2002: James Scott
2001: Stephen Sykes
2000: Philip Sparke
1999: Bram Gay
1998: Goff Richards
1997: David Read
1996: James Scott
1995: David Read
1994: Trevor Green
1993: Geoffrey Brand
1992: Kenneth Dennison
1991: N/K
1990: David Read
1989: David Read
Past Qualifiers:
2002: Black Dyke*, Grimethorpe, Brighouse and Rastrick, YBS*
2001: Black Dyke, YBS, Brighouse and Rastrick*
2000: YBS, Grimethorpe Colliery, Brighouse and Rastrick*
1999: Carlton Main, Rothwell Temperance, Brighouse and Rastrick*, YBS*
1998: Black Dyke, YBS, Brighouse and Rastrick*
1997: Brighouse and Rastrick, Wallace Arnold Rothwell, Grimethorpe*
1996: Grimethopre Colliery, Brighouse and Rastrick, Black Dyke*, YBS*
1995: Brighouse and Rastrick, Sellers Engineering, Black Dyke*, Brighouse and Rastrick*
1994: YBS, Black Dyke
1993: DUT Yorkshire Imperial, British Steel Dodworth, Grimethorpe Colliery*
1992: Brighouse and Rastrick, Grimethorpe Colliery
1991: Grimethorpe Colliery, Stocksbridge Engineering, IMI Yorkshire Imperial
1990: Black Dyke, Sellers Engineering, Stocksbridge Engineering
1989: Brighouse and Rastrick, Black Dyke, Grimethorpe Colliery
*Pre Qualified
How Yorkshire bands did in London:
2002: 3rd, 5th, 6th, 7th
2001: 1st, 3rd, 11th
2000: 4th, 10th, 17th
1999: 2nd, 6th, 8th, 17th
1998: 1st, 2nd, 5th
1997: 1st, 7th, 15th
1996: 2nd, 3rd, 5th, 6th
1995: 1st, 2nd, 4th, 7th
1994: 1st, 3rd
1993: 4th 7th, 14th
---
Last Years Result:
1. Black Dyke – N. Childs 196pts
2. Grimethorpe Colliery – J. Gourlay 195pts
3. Brighouse and Rastrick – A. Withington 193pts
4. Yorkshire Building Society – D. King 191pts
5. Hepworth – M. Bentham 190pts
6. Sellers International – P. McCann 189pts
7. Rothwell Temperance – D. Roberts 188pts
8. DUT York Imps Rothwell – D. Evans 187pts
9. Carlton Main Frickley – J. Hinckley 185pts
10. Pennine Brass – I. Porthouse 184pts
11. Ntl Skelmanthorpe – K. Wadsworth 182pts
12. Drighlington – C. Hardy 181pts
13. Yorkshire Co-operatives – J. Roberts 180pts
14. ASDA Stocksbridge – D. Renshaw 179pts
15. Marsden Silver – A. Widdop 178pts
4BR Prediction:
Who is it going to be then? Well for us, we think it will be a fight between the usual suspects and a scrap between Dyke, YBS, Brighouse and Grimethorpe for the title and the two qualifying spots. Sellers, Yorkshire Imps and Pennine could be the others, with a good old scrap after that for the rest of the places. Most probably though, we will be way out. Wait and see.
1. Yorkshire Building Society
2. Black Dyke
3. Grimethorpe Colliery
4. Brighouse and Rastrick
5. Yorkshire Imperial
6. Sellers International
Dark Horse: Pennine Brass
© 4BarsRest
back to top