The 4BR Top 10 Test Pieces due for a Revival in 2003
There has been a lot of debate during the past few months over the choices of test pieces used during 2002 and those choices already decided upon for use in 2003. The Regionals in particular will see at least one piece that will be greeted by a barrage of critical discussion, whilst we are sure there will be a few hackles raised over the choices for the forthcoming Grand Shield qualifiers.
Choosing test pieces for a contest is a damn difficult job for anyone to undertake, as there is surely a balance to be struck between the new and progressive and the old and the traditional. Not everyone gets it right of course, but overall the choices made in the past few years at the major contests have been about right. 4BR is a great supporter of seeing new and exciting works for brass band commissioned and performed, but there is always a place for a revival or two every now and again.
With this in mind then, we have chosen ten works that we personally would like to see dusted off from the library shelves and possibly used again during the next twelve months or so at a few top class contests. Some are not the oldest works in the world, but all qualify in our books as being classics of their genre.
See if you agree with our choice of works to be resurrected from the grave for 2003.
---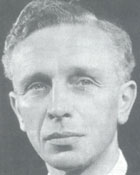 1. Festival Music – Eric Ball
How this has been overlooked for so long remains a mystery. Eric Ball's homage (and pastiche) to the greatest composer of all was written for use at the National Finals in 1956, 200 years after Wolfgang Amadeus Mozart was born. That day it must have been one heck of a test for the bands, with three movements that made technical demands (the bass end in particular) that even the players of today would find immensly difficult to play clearly and cleanly (especially now that large bore monsters in the bass end don't exactly help with making things light and dainty). The first is marked "Overture" and is something of a copy of Mozart's Sonata No 14, whilst the second, "Romance" has echoes of the "Magic Flute". The third, "Impromptu" is based on the first seven notes of his fantasia for pianoforte and has more of a touch of Brahms in its construction.
It has surfaced now and again as the test piece for the Regional Championships in 1967, the Mineworkers in 1983 and Pontins in 1990 but such a great work has been criminally underused over the years. With the centenary of Eric Ball's birth this year wouldn't it nice if one of his greatest works was used as the Finals once more?
---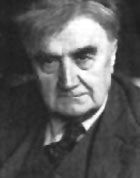 2. Variations for Brass Band – Ralph Vaughan Williams
Another work which has been amazingly overlooked over the years, perhaps because the great man himself was no fan of the traditional virtues of the brass band (he hated the use of vibrato and the parts are clearly marked non vibrato throughout). He also included a Celeste part knowing that it would never be played. The piece (theme and 11 variations) was written for use at the 1957 National Championships and remains one of the most sublime pieces for brass band ever written.
There is some dispute over who actually scored the work (was it Philip Catelinet?) but whoever did it made a great job of it and the way in which the music emphasises the beauty the brass band sound (especially the middle band sounds) is something which perhaps no other cmposer has come close to doing. Technically it can be played with ease, but musically – now that is a different kettle of fish all together.
---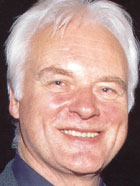 3. Fireworks – Elgar Howarth
1975. That's right. 28 years ago Elgar Howarth gave us a classic piece of brass band writing that even today remains one of the truly great pieces for the medium. Just like Ball's "Festival Music" it is a homage to an even greater composer – in this case Benjamin Britten and his famous "Orchestral Guide", but unlike Ball, Howarth gives his music a wit and exuberance that is quite something else – and a touch out of the ordinary.
It created such a stir in 1975 that a Mortimer thought it the end of the world, but in 2003 it should be revived and replenished and used to test bands to the full once more. Everyone has a chance to be tested and to shine and the last movement which starts with the sop tip toeing and ends with the imperceptible build of the different variants from around the band to the huge climax is one of the great test piece moments of all time.
---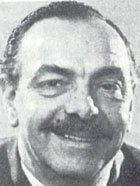 4. Variations on a Ninth – Gilbert Vinter
Perhaps Vinters most whimsical work – and one that has been used both at the Nationals and the Open to great effect in the past. The last time was 21 years ago when City of Coventry surprised everyone, but Vinter's works always had the propensity to upset the great and the famous. The core of the work are the series of cadenzas a third of the way in, which in turn test all the solo instruments. (Every baritone player knows theirs by heart). It's the combination of great tunes and bum clenching solo spots that make it a joy to listen to, whilst the trombone/cornet feature in variation 1 has tested the best players for years and has taken more scalps than Geronimo on an 18 – 30 holiday.
It has surfaced a couple of times at the Grand Shield in 1996 and the Regionals in 1974 and many may think it a touch easy nowadays; but asking all the corner players to do their stuff will always sort the men out from the boys and ever since 1964, "Variations on a Ninth" has done just that.
---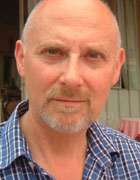 5. Waverley Overture – Berlioz arr. Howard Snell
Given that for many years Berlioz overtures formed the staple diet for championship contests and championship band concerts, it comes as something of a surprise that we would want to see one come back, but Howard Snell's arrangement of "Waverley" breathed new life into the old corpse when it was first used as the Regional test piece back in 1983.
Full of colour and imaginative use of the different instrument combinations it was technically difficult
and musically substantive, but it somehow didn't quite catch the favour of the audiences. Perhaps they hadn't heard it often enough on Radio 3 (Classic FM hadn't been invented yet) or as always, the banding world was still a little wary of Mr Snell and his "new ideas". Now it's time for it to test the bands again, and you'll be surprised to find how good a piece of brass transcription it really is.
---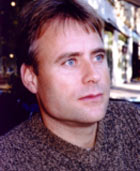 6. Seid – Torstein Aagaard – Nilsen
One of the best pieces written as a set work for the European Championships, "Seid" takes it's inspiration from a Viking divination ceremony and in 1996 in Bergen it tested the best bands in Europe to the full and beyond. Nearly 17 minutes long, it is a tour de force created from a harmonic scale of 9 notes. It has hints of Oliver Messiaen throughout and those who know of his works will immediately understand the complexities and musical thought behind the composition.
From start to finish it explores textures and colours, timbres and structures that are familiar yet not too familiar to the ear so that it continually surprises and involves the listener. It ends quietly and perhaps that is one of the reasons it has not been used on the big stage (or as an own choice selection at the contest) since. It is however a quite superb piece of brass writing and requires a band of near supermen (and women) on the top end and sop for sure. This is a piece that is well overdue another hearing in 2003.
---
7. Freedom – Hubert Bath
An oldie, but a golden oldie. "Freedom" has done the rounds over the years, but it is a piece that is unfairly compared to other supposed "classics" such as "Epic Symphony" and "Life Divine". Bath's music however can stand tall against these and others of the same genre and it is a much more spiky, more modern work than many may think. The opening movement has more than enough technical challenges to keep a top class band happy and busy, whilst there is a lovely cornet led interlude before a satisfying finale. In fact, the third movement stands head and shoulders above others such as "Epic", "Downland Suite" etc and doesn't bask in the pathos and melodramatic as these others do.
It was used at the Nationals instead of "Contest Music" in 1973, again in 1987 at the Open and got a winning performance as the "own choice" work at the European in 1997, although it hasn't been used for a Regional, Mineworkers or Pontins as far as we know. Time for it to be dusted off we think as it would be a heck of a tester for any band.
---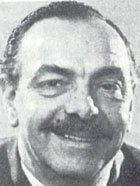 8. John O'Gaunt – Gilbert Vinter
Perhaps not one of Vinter's hardest test pieces, but certainly one of the most descriptive and enjoyable for players and audiences alike. The opening is a minefield for trombones and you are guaranteed more bad slips than Wynoner Rider on a shopping spree. After that it is good old cracking stuff with plenty for just about everyone to get their teeth into and one of the oddest duets of all time, when the sop and Bb bass lead the charge in the battle scene.
Maybe not quite hard enough for top section bands, but still one heck of a test for the First or Second Section and an opportunity for the audience to count the splits! It was used as the test piece at the Open in 1968 and has re surfaced a few times since at the Mineworkers in 1975 and in a memorable performance by Black Dyke at the Europeans in 1979 when the famous trom section plastered the roof of the Albert Hall with splits, but still won.
---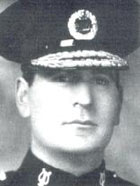 9. Benvenuto Cellini – Berlioz arr. Wright
Certainly one that is more than hard enough for the top bands! "Benvenuto" was the last of the great Berlioz overtures to make it into the banding repertoire, and after hearing many a band struggle their way through it over the years, you can see why.
Frank Wright's transcription was first used at the still born World Championships in 1970 and it took another 8 years before it surfaced again at the British Open of 1978. The Mineworkers used ot in 1993, but since then it has remained something of under-utilised "legend". It is an exceptionally difficult work to make come off with any sense of style, and for the players lips to remain unbloodied by the end. It is a brilliant piece, full of testing passages for the flugel, sop, solo cornet and bass end, whilst the tutti cornet work requires extra sets of bellow and replacement lips to mage successfully. When it's in full flow though it's a cracker and only the very best bands can make it sound as glorious as it should. Now that would be test for the best wouldn't it?
---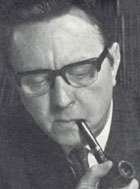 10. Volcano – Robert Simpson
Our final choice for a revival is a work that many have seemingly forgotten. It starts quietly and ends quietly (so that's why it may not have been used as often as it should have), but it remains a great piece of brass band writing and a fine test of any band who chooses to play it.
It was written for the 1979 National Finals and heralded a new direction for bands. However, it has to our knowledge never been used since at any set contest and the last time a band played it as an "own choice" was a few years ago when a Scottish band gave it a whirl at a contest, where it was met with raised eyebrows from the audience and lowered points from the bloke in the box. It is a piece that deserves another hearing though, as it is different and challenging, yet still very musical and not too far out of the ordinary. Anyone brave enough to give it a go?
---
© 4BarsRest
back to top