The 2002 4BarsRest awards:

Test Piece of the Year
2002 was a bit of an up and down year test piece wise – the good were very good (for us anyway), whilst the not so good, were, well, not so good. Nothing stunk like a polecat on heat, but a few needed a quick spray of musical deodorant.
Europe had a Ball (to commemorate the great man) whilst the Brits decided to explore new and newish territory. The result was a bit of a mish mash, but in general it was a thumbs up from us for the choices both Nationally and Internationally. There was even a "Wind of Change" in Australia! Think of the test pieces used at any level this year and vote for them if you really think they were better than our selection.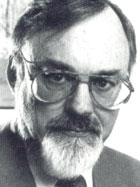 The Maunsell Forts – John McCabe
Let's get this one out of the way first of all. 4BR thought it a great piece – lots (and we mean lots) didn't and thought it boring and rather less than up to the grade. We'll stick by our guns on this one though and give it a well merited nomination. Bands in general liked it, even though it demanded of them to explore territory they were unfamiliar with (although quiet balanced playing, maintaining tone is a skill that the bands themselves have rather lost rather than not yet found).
It was different, although in no way groundbreaking and it was a pleasure to hear quality bands playing an intelligent and thoughtful composition instead of the usual pyrotechnic thumping that sometimes passes for excitement.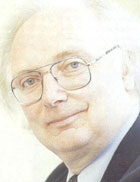 Masquerade – Philip Wilby
Not a new composition like McCabe's, but one that felt new given that the last time it was played only one band actually mastered it. Funny how that same band did it again though wasn't it?
Ten years ago it was very nearly too much for bands, but in 2002 it sounded demanding (very demanding in fact) but within the reach of the very best bands – and that is just how it should be. It had the good bits of Wilby in abundance and enough music in it to satisfy the oldest of old farts. A super piece that finally came of age.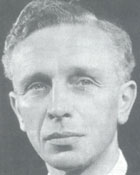 A Kensington Concerto – Eric Ball
A real oldie this one – but as our European friends found out, still a masterful piece of writing and a work that if not treated with the respect it deserves still has the ability to give a wayward band and MD who thinks he knows better than the great man, a spanking of the variety your Daddy could only dish out.
Perhaps not even Eric Ball's best, but still a very moving and sensitive work inspired by the annual pilgrimage to the Royal Albert Hall every October. Used throughout the continent it certainly made for pleasant listening.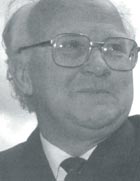 The Sicilian Vespers – Verdi arranged Bram Gay
The little Welshman does it again – this time with a cracking arrangement (not transcription or realisation as the PC brigade like to call them nowadays). We first heard it last year when Williams Fairey performed it at the British Open concert under Howard Snell and it sounded very good (and very hard) then. Written to retain the original key – hence all those sharps it was also used for the First Section at the Pontins Championships.
To be truthful it was, and is, too difficult for that level and should really have been set for the Championships bands, but you couldn't get away from the fact that this was a tremendous bit of work from the arranger and the best orchestral overture arrangement for us since Howard Snell's "Waverley" over twenty years ago.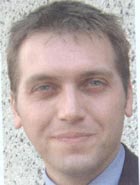 Danceries – Kenneth Hesketh
The Lower Section National Finals had many highlights (as well as lowlights), but the one piece that stood out for us was Kenneth Hesketh's quirky, witty suite of music, inspired by the 17th century tunes and customs of courtly Olde England.
All the players and conductors we spoke to thoroughly enjoyed it – as did the audience and it sounded fresh and challenging to all the bands. It demanded lots of skill and thought and the best bands made it sound a real treat. Hesketh remained rather non plussed by the contest format when we first met him, but by the end of the 17 performances he was completely bowled over and vowed to write again for the contesting medium. Now that is something to look forward to.
2001 winner:
Albion – Jan Van der Roost
---
How to vote....
Make sure you read all the articles for each category before going to the voting form.
© 4BarsRest
back to top