The Top 10:
The Greatest Brass Band Contest Composers
---
Everyone has a favourite brass band composer. From the finest solo players in the best bands in the world, to the humblest third cornet player in a fourth section band, everyone has a favourite someone who's music they like to play. With this in mind then, we cast our critical eye over the vast list of composers who have written original music for the lifeblood occasions that symbolise the brass band movement to the general public…….. the major contests.
Our criteria
Our criteria were therefore quite strict, and we had to be quite selective in the way in which we made our final choice. We only chose from those composers who wrote original works, so arrangements by the likes of Frank Wright are excluded from the list, whilst those composers who were eligible had to have had at least two separate works chosen as set works at the National Finals, British Open, European Championships and the All England Masters - so the likes of Wilfred Heaton, with only his immense "Contest Music" had to be excluded as well. Finally, we looked at the thorny question of what indelible mark those compositions had on the movement as a whole and did they develop, enhance or radically change the perception of what a brass band could or couldn't perform. Difficult eh? With these questions in mind, here is the 4BR list of the "Top 10 Brass Band Contest Composers of All Time".
If you agree or disagree with us, why not let us know your list?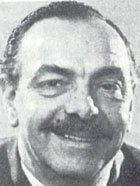 1. Gilbert Vinter
Without Gilbert Vinter there would have been no Wilby, no Gregson, no Sparke. Without Gilbert Vinter the brass band movement would have died of musical boredom – suffocated by blandness, lack of invention and foresight, killed by parochialism and narrow mindedness. The early 1960's were a monochrome time for the brass bands; grey and uninteresting, a diet of second-rate original compositions and unimaginative arrangements of overtures – Gilbert Vinter changed all that forever.
With a series of breathtaking pieces that combined vibrant colours and moods, explored new textures, had wit and darkness, yet were crammed full of great tunes, new ideas and technical challenges, Vinter changed the course of brass composition. In the end he was cruelly treated by the so-called "establishment" over "Spectrum", yet every new generation of brass band lover owes him the greatest debt of gratitude imaginable. A man touched by genius.
Test Pieces used at the Major Championships: 6 pieces used 7 times.
British Open: John O' Gaunt – 1968; Spectrum – 1969; James Cook – Circumnavigator – 1974; Variations on a Ninth – 1981; Salute to Youth – 1985.
National Finals: Variations on a Ninth – 1964; Triumphant Rhapsody - 1965
European Championships: None
All England Masters: None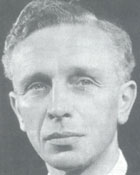 2. Eric Ball
Many people would think it sacrilege that the great Eric Ball doesn't top our list. A man who bestrode the movement like a colossus throughout his life, his influence extends farther than just his amazing list of compositions used at the major championships. The man responsible for some of the greatest works ever performed by bands at contests, his compositions remain central pillars to the development of brass band repertoire. From "Resurgam" to "The Wayfarer" – he pieces displayed immense musicality and technical brilliance.
His works are inspirational in their content, although in general, musically conservative in outlook and quiet strict in format. Eric Ball was also equally skilled in pastiche and arrangements as both his "Festival Music" and his skilled adaptation of "Checkmate" showed. He was a man of his time and a man of greater convictions and beliefs. His music gloriously reflected both and we as a movement are the better for them.
Test Pieces used at the Major Championships: 11 pieces used 13 times.
British Open: Salute to Freedom – 1946; Resurgam – 1950; The Conquerors – 1951; Tournament for Brass – 1954; Sunset Rhapsody – 1958; The Undaunted – 1959; Main Street – 1961; Festival Music – 1971.
National Finals: Festival Music – 1956; Journey Into Freedom – 1967; A Kensington Concerto – 1972; Sinfonietta – The Wayfarer - 1976
European Championships: Journey Into Freedom - 1982
All England Masters: None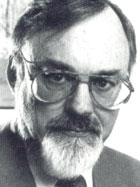 3. John McCabe
Sometimes an individual voice can be so different that it can never be copied or mimicked – and this is the essence perhaps of John McCabe's music. An immensely talented pianist he came to brass bands in the late 1960's and has since used his unique sense of musicianship to produce works of staggering beauty – superbly constructed compositions that draw inspiration through tonal colours, timbres, abstract patterns, multi layered themes and phrases.
At first, his work ("Images" especially) was thought too avant garde, yet by "Cloudcatcher Fells" the movement realised that here was a composer of the rarest gifts as his works explored musical territory that had rarely been encountered - this immense work is perhaps one of the most evocatively beautiful compositions for brass ever. In 1994 "Salamander", further enhanced his reputation, whilst in 2002 his "Maunsell Forts" will once more engage and challenge both the player and the listener.
A dignified and immensely serious composer.
Test Pieces used at the Major Championships: 3 pieces used 6 times.
British Open: Cloudcatcher Fells – 1992; Salamander – 1994; The Maunsell Forts – 2002.
National Finals: Cloudcatcher Fells – 1985.
European Championships: Salamander - 1997
All England Masters: Cloudcatcher Fells - 1989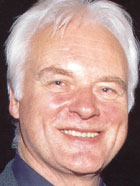 4. Elgar Howarth
In the 1970's Elgar Howarth offered the brass band world the greatest opportunity to explore and develop its repertoire than possibly any other composer since the Second World War. That we didn't take up the offer says so much about us, and goes some way to explain why we still haven't been able to access the talents of composers such as Turnage, MacMillan or Birtwistle to any significant degree.
Just the two works – but what works they are. Eric Ball described his "Fireworks" as "fun… but bandsmen weren't prepared for it. If they had listened to Prokofiev, Shostokovitch or even Berlioz, they wouldn't have thought it strange in any way. But as a whole, bandsmen didn't listen to many composers like that. It had a sort of sardonic wit which I liked enormously, a sort of French sparkle to it."
By the time of "Songs for B.L." the narrow-mindedness of the "establishment" had become almost offensive and he became a peripheral figure. Perhaps the greatest compositional loss ever – and the movement must take all the blame.
Test Pieces used at the Major Championships: 2 pieces used twice.
British Open: Fireworks – 1975.
National Finals: Songs for BL – 1995.
European Championships: None
All England Masters: None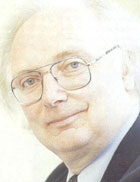 5. Philip Wilby
At the beginning of the 1990's, the brass band movement was in desperate need of new composition blood. The British Open in particular was in need of a musical transfusion as in previous years the contest had vacillated without ever being able to make up its mind of what compositional direction it needed to take. Wilby changed all this – first with his amazingly popular and enjoyable "Paganini Variations" and then at the Nationals, the equally popular "New Jerusalem".
The banding world thought it had found its saviour and set about rapaciously devouring his output. The big works followed and the composer's musical signature became clear. We should have left him alone though, for within a decade the rich seam of inspiration was seemingly exhausted and by 2002 and the Masters we had to make do with "Atlantic" – a second division Wilby work at best. The composer had decided to call it a day, but it was the banding movement that had possibly forced his hand. Sometimes less is more and we will be the poorer for trying to have too much of a good thing in too short a space of time.
Test Pieces used at the Major Championships: 7 pieces used 9 times.
British Open: Paganini Variations – 1991; Masquerade – 1993; Revelations – 1995; Dove Descending 1999
National Finals: The New Jerusalem – 1992; Masquerade - 2002
European Championships: None
All England Masters: Paganini Variations – 1995; Jazz – 1997; Atlantic - 2002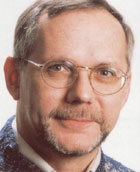 6. Philip Sparke
Philip Sparke was still at the Royal College of Music studying piano, trumpet and composition when the likes of "Fireworks" revolutionised the banding scene, but as Howarth's compositional influence died away, Sparke became the new torchbearer and from 1977 onwards became the brass band movements leading, and most progressive composing voice.
A tremendous series of works flowed from his pen – from the loquacious "Year of the Dragon" to his immense "Harmony Music" and latterly his beautiful "Tallis Variations". His ability to combine challenging technique with an innate sense of tunefulness makes his works rewarding to both the player and the listener, whilst he has continued to push the boundaries of brass writing in many directions.
His style is evident; open, clear and concise and it has proved a winning combination, so why change? 25 years and still going strong.
Test Pieces used at the Major Championships: 7 pieces used 8 times.
British Open: None
National Finals: Harmony Music – 1987; Between the Moon and Mexico - 1998
European Championships: The Land of the Long White Cloud – 1980; The Year of the Dragon – 1986; A London Overture – 1991; Tallis Variations - 2000
All England Masters: Harmony Music – 1991; Cambridge Variations – 1992;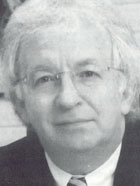 7. Edward Gregson
1977 was the year of the Jubilee and Punk Rock – but it was also the year of "Connotations" and the emergence of Edward Gregson as one of the most powerful musical voices in the banding world.
Gregson was not unknown, many of his early works such as "The Plantagenets" had been warmly received, but it was "Connotations" that explored the extensive use of percussion and driving rhythmic pulses that set him and it apart. It set the tone for his development as a composer and substantial works such as "Dances and Arias" followed, although " Of Men and Mountains", perhaps his finest brass band work, has been criminally overlooked as a set work for the big occasions.
Gregson has become something of a father figure, yet his works have possibly not been utilised as much as they deserved to be and we have had to be content with occasional works of importance away from the contesting field to remind us how fine a composer for brass he is.
Test Pieces used at the Major Championships: 2 pieces used 5 times.
British Open: Connotations – 1983.
National Finals: Connotations – 1977; Dances and Arias – 1984;
European Championships: Connotations - 1988
All England Masters: Dances and Arias - 1998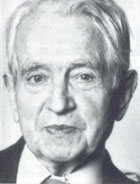 8. Herbert Howells
You may think it strange that Howells, a man whose reputation as a brass band composer is based on just two pieces makes it onto our list – especially as those two, "Pageantry" and "Three Figures" were written some 24 years apart from eachother and as far back as 1934 and 1960 respectively, but it is testament to his great gifts that even today his compositions test bandsmen and women to the full and provide audiences with such pleasure.
Howells is a quintessential English composer, a man of Gloucester who was taught by Herbert Brewer and who succeeded Gustav Holst as Director of Music at St. Pauls School in London. His first love was undoubtedly the choral field, but his brass compositions are immense achievements. "Pageantry" remains iconoclastic – a piece of character, wit, mournful depths, brio and verve – a test of musicianship and technique even today, whilst "Three Figures", although less impressive remains a deeply satisfying work to both perform and listen to.
At the 2001 All England Masters Championships, his music again tested the very best bands to the full – taking an enormous amount of causalities along the way, just as it has done since it was first performed at the Open of 1934. Age has not wearied it – and that is perhaps his finest achievement.
Test Pieces used at the Major Championships: 2 pieces used 8 times
British Open: Pageantry – 1934, 1942, 1970; Three Figures 1982
National Finals: Pageantry – 1937, 1950; Three Figures – 1960.
European Championships: None
All England Masters: Pageantry – 2001.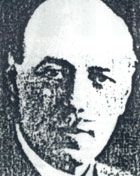 9. Percy Fletcher
The man who brought us the first original work for a brass band contest in "Labour and Love" was born in 1879 and was a most versatile musician who in later years became Musical Director of Her Majesty's Theatre, London, and who in his formative years won compositional prizes for both his military and choral works .
"Labour and Love" is a landmark composition for the banding movement and although dated in concept (based on the style of an operatic selection) it remains the starting point for all that has followed. "An Epic Symphony" however is in a completely different class, written in 1926 and with painful echoes to the horrors of the First World War underlying the music, and especially its second movement. Even today, it tests the best bands (although the third movement, the weakest was been dropped at the Open in 1986) and it has also been "tweaked" by meddling fingers for no good reason as well.
However, two pieces of note and worthy compositions for the contest field. Fletcher has served the movement well.
Test Pieces used at the Major Championships: 2 pieces used 6 times
British Open: Epic Symphony – 1976, 1986
National Finals: Labour and Love – 1913; Epic Symphony – 1926, 1938, 1951
European Championships: None
All England Masters: None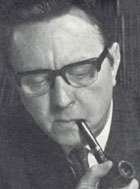 10. Robert Simpson
The late Robert Simpson is a figure misunderstood by many in the banding movement – a composer who like John McCabe set out to explore new and challenging musical territory, and a man who wasn't hamstrung by the conservatism of the banding world even though he was brought up in it since his birth in 1921.
His "Energy" was used as the set work for the World Championships of 1971 and was somewhat coolly received, yet when "Volcano" was used in 1979 there was a clear distinction to his work that made it transparent and accessible, even though it was far removed from what many brass band listeners had been used to – "Volcano" ended quietly for instance. "Energy" however was used again at the British Open of 1980 and at the National Finals of 1991 and the work remains a fine test of nerve and musicianship, whilst "Volcano" awaits rediscovery – a hidden treasure.
Test Pieces used at the Major Championships: 2 pieces used 3 times
British Open: Energy – 1980;
National Finals: Volcano – 1979; Energy 1991
European Championships: None
All England Masters: None
© 4BarsRest
back to top