Band Profile: Hazel Grove Brass Band
---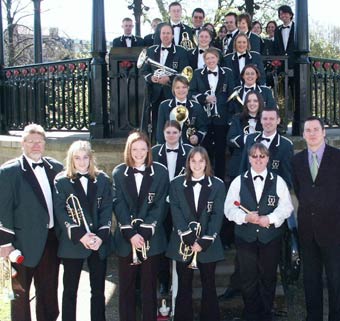 Hazel Grove Brass Band was originally formed in 1850 and for 100 years was an active part of village life, playing at all the anniversaries during the reign of Queen Victoria. They also established a tradition playing every Christmas Day for 100 years at the local Liberal Club. Over the years the Band played at an enormous variety of venues and events, most notably representing the same Sunday School in Ashton-Under-Lyne at 50 consecutive Whit Marches. In 1950 however the band folded, partly due to the closure of a local factory which employed many of the players and also housed the rehearsal venue.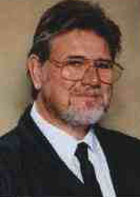 The band was reformed in 1992 by Les Hall. He took an enthusiastic mixture of older players from Poynton Youth Brass Band (which he founded back in 1982) and some more experienced players which started the Band in the form it is in today. Music, stands and instruments were all borrowed and rehearsals started in Hazel Grove Civic Hall, still the base of the Band today. From there onwards the Band has made steady progress fulfilling a wide variety of engagements ranging from traditional Brass Band concerts to Bavarian nights starring the Band in their other capacity as the 'Alpen Horns'.
On the contest scene the Band has had many successes, winning six consecutive first prizes during 1997 and 1998. Their hard work and dedication was rewarded in 1998 when they won the regional qualifying contest at Blackpool and were subsequently chosen to represent the North West at the National Finals in Harrogate. This achievement led them to be promoted to their current position in the 3rd section both locally and nationally.
Les Hall announced last year that he would be retiring after 9 years of conducting the Band and taking up a seat on the front row of the cornet section. Hazel Grove promptly appointed Andrew Hirst as their new Musical Director.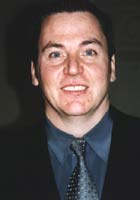 Andrew was born in Clayton West, West Yorkshire in August 1961. He began playing at the age of nine and was taught by his father Jeffrey. Playing trombone he won the North of England and Huddersfield Association junior slow melody competitions before joining his first band, Clayton West and Emley.
In 1976 he moved to the then championship section Slaithwaite Brass Band. During his three years with the band he won numerous slow melody and air vaire competitions including becoming NABBC trombone champion of Great Britain.
In 1979 he moved to Brighouse and Rastrick Band, winning the National Brass championships in 1980, and the European Championships in 1981. Immediately after his victory, he moved to Grimethorpe Colliery Band, where he stayed until 1997. During his time there he won the British Open, BBC Band of the Year, Granada, Rothmans, Yorkshire Area and National Mineworkers titles. Also during this period he became National mineworkers Trombone Champion of Great Britain on two occasions. He also recorded the music and appeared in the film Brassed Off. He studied conducting with Elgar Howarth, and also had a successful period conducting the Askern Band in the North East region.
He joined Y.B.S. at the end of 1997 and stayed for two years. The band won the British Open, European, English Masters and Yorkshire Area championships during this period.
Since 2000 he has been freelancing, both conducting and playing trombone, and is very involved with both teaching and education work. He has been conducting Hazel Grove Brass Band since 2001.
Under the direction of Andrew this year the Band has enjoyed further success, taking 2nd prize at the Rochdale Festival of Brass as well as being awarded first prize at the Buxton Brass Band Festival in May where they gave a stunning performance of Peter Graham's 'Dimensions'.
The Band celebrates its 10th Anniversary this year and will be holding a concert to mark the occasion on Sunday 8th September 2002 at St. Peter's Church Hall, Hazel Grove, Stockport which will commence at 7.30pm. For more information please visit out website:
or contact Suzy Fearn on 07810 795794.
Suzy Fearn© 4BarsRest
back to top