---
European Championships 2010
Highlights of the 2010 European Championships recorded in Linz, Austria
A double DVD release that is packed with the highlights of a week of European competition that was held in Linz, Austria.
Format:
This DVD is produced in PAL format only. Customers in North America should check their equipment for compatability before purchasing. The DVD will play on all PCs, laptops and DVD players which have 'all region' capability.
Price: £19.95
Tracks:
Tracks include:
Into the Light, Spiriti and A Tale As Yet Untold (Cory Band)
Spiriti (Eikanger-Bjorsvik Musikklag)
From Ancient Times (Brass Band Oberosterreich)
Red Priest (Black Dyke Band)
Earthrise (Brass Band Buizingen) with extended highlights from the Gala and Farewell Concerts
4barsrest Classifieds
Harrogate Band
We currently have vacancies for EUPHONIUM & HORN players to complete our ambitious and dynamic teams. We rehearse on Wedn...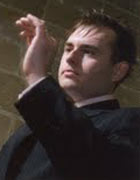 Eliot James Darwin
B Mus
Conductor, Band Trainer, Private Tutor of Performance and Theory, Cornet / Trumpet player, Brass Specialist