---
Brass in Concert Championship 2008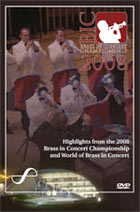 Highlights from the 2008 Brass in Concert Championship recorded at the Sage, Gateshead
TRIPLE DVD: Highlights from the 2008 Brass in Concert Championship and World of Brass in Concert.
Format:
This DVD is a Region 2 DVD and is produced in PAL format only. Customers in North America should check their equipment for compatibility before purchasing. The DVD will play on all PCs, lap-tops and DVD players which have 'all region' capability.
Price: £24.95
Tracks:
DVD1
BRIGHOUSE AND RASTRICK BAND
1. Libertango
2. Agnus Dei
3. I've Got You Under My Skin
STAVANGER BRASS BAND
4. Storm and Homecoming
5. What a Wonderful World
6. Nimrod
7. Morning
8. Anitra's Dance
9. Stomptation
10. Can't Take My Eyes Off You
11. Prelude from The Holberg Suite
HEPWORTH (COOKSON HOMES) BAND
12. Fireball XL 5 Zero G
13. The Waltzing Cat
14. Danza Orgiastica
FODEN'S BAND
15. Eyes of a Child
16. The Champions
17. Salt of the Earth (2nd movement)
DVD2
STAVANGER BRASS BAND
1. Flamenco
2. Jabulani
3. Reflection
4. La Cumparsita
5. Hunting Wabbits
6. Mambo to Go
THE FAIREY BAND
7. Thriller
8. A Closer Walk With Thee
9. Spike Jones vs William Tell
10. Witches Sabbath
WHITBURN BAND
11. Spain
12. Innuendo
BRIGHOUSE AND RASTRICK BAND
13. Music for Epcot
14. Jean de Florette
15. The Thin Red Line
16. A Je Vous Dirai Maman
GRIMETHORPE COLLIERY BAND
17. Fanfare for Rocky
18. The Prayer
19. MacArthur Park
DVD3
LEYLAND BAND
1. The Dreaded Groove and Hook
2. It's a Lovely Day Tomorrow
YBS BAND
3. A Time for Peace
4. Finale from Symphony No. 5 (Shostakovich)
CORY BAND
5. Enter the Galaxies
6. The Waltonian
7. Sing Sing Sing
8. Sunrise Over Blue Ridge
9. The Hot Canary
10. An American Tale
REG VARDY BAND
11. I Bring Thee All
12. Able
DESFORD COLLIERY BAND
13. Comedy Tonight
14. On Bosworth Field
ROCHDALE BOROUGH YOUTH
15. Coronation Scot to Blackpool
16. A Bicycle Made for Two
17. Modern Major General
18. Entry of the Gladiators
4barsrest Classifieds
Pemberton Old Wigan DW Bands
Following promotion to the Second Section, and with recent player changes, the B Band are seeking to complete our team with:....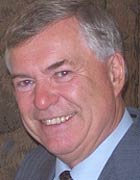 Colin Hardy
ABBA, NABBC
Conductor and adjudicator